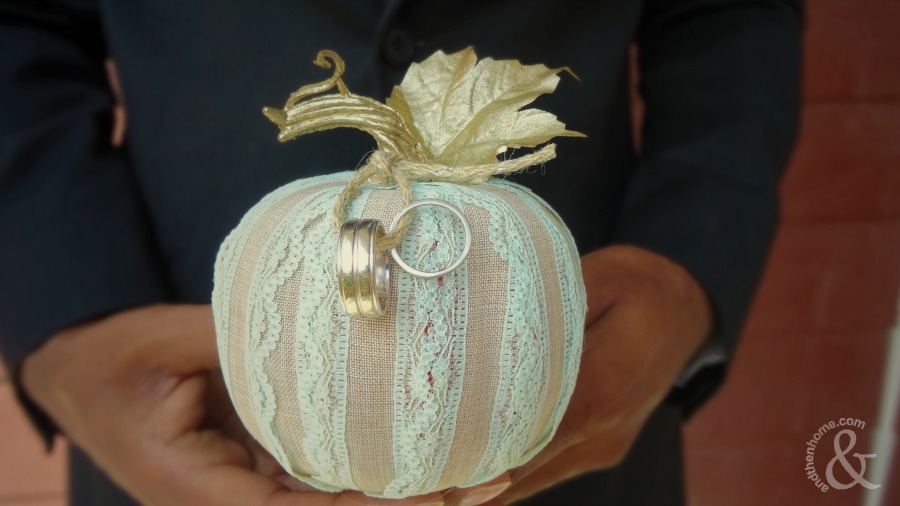 Perfectly Rustic Ring Bearer Pumpkin
A friend of ours is getting married in the fall and we have been brainstorming ideas for the upcoming nuptials. She's asked if I could help come up with something for her little nephew to carry down the aisle. Of course I jumped at the chance to make something for her! I've had a great time coming up with fall themed ideas for this project – there is so much inspiration out there. I came up with a few ideas for her and the one she likes the most was a pumpkin. She's getting married outside (if the weather gods are smiling the that day) in a garden setting. A pumpkin is a great pick for this type of wedding as it screams fall and nature. And by wrapping it in ribbon, I matched it perfectly for her wedding. So here's how to turn this: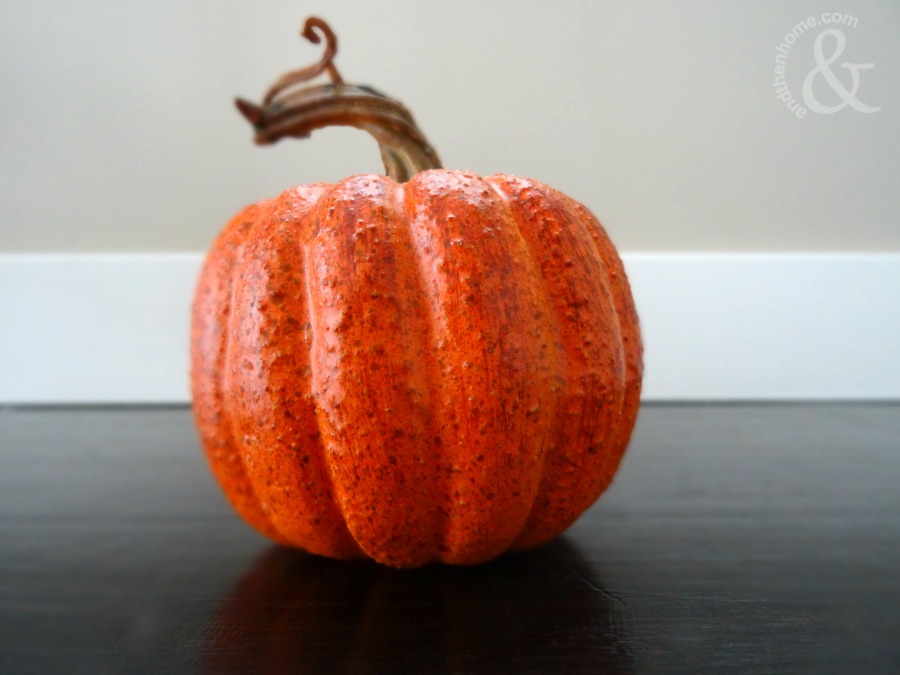 Into a Perfectly Rustic Ring Bearer Pumpkin: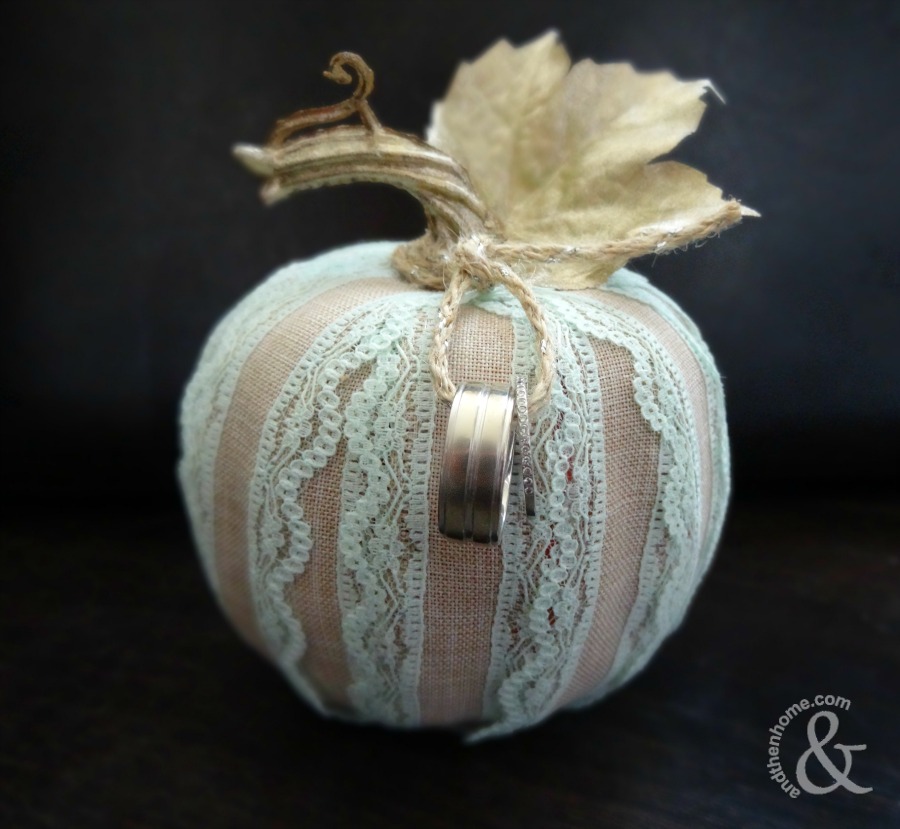 What you'll need:
A small foam pumpkin

Ribbon

Hot glue and sticks

Scissors

Silk pumpkin leaf

Twine or thin ribbon

Paintbrush

Champagne metallic paint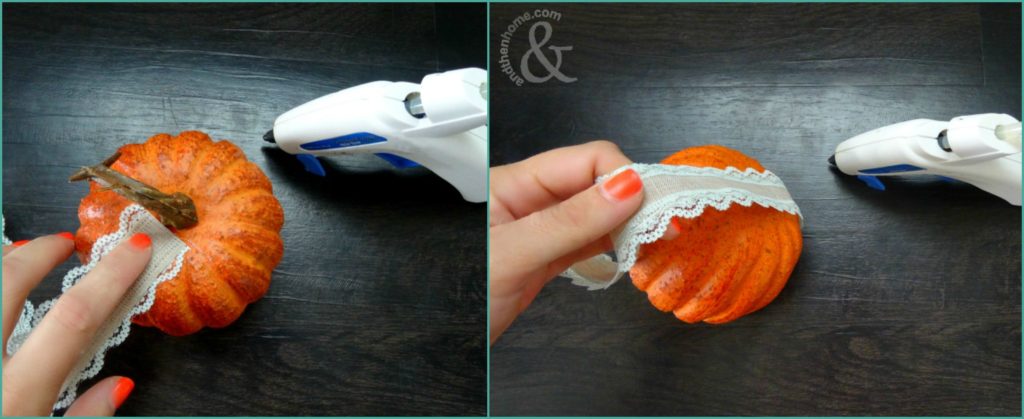 Cover the pumpkin in the ribbon. Begin on one side and glue in a couple of places as you wrap the ribbon all the way around to the opposite side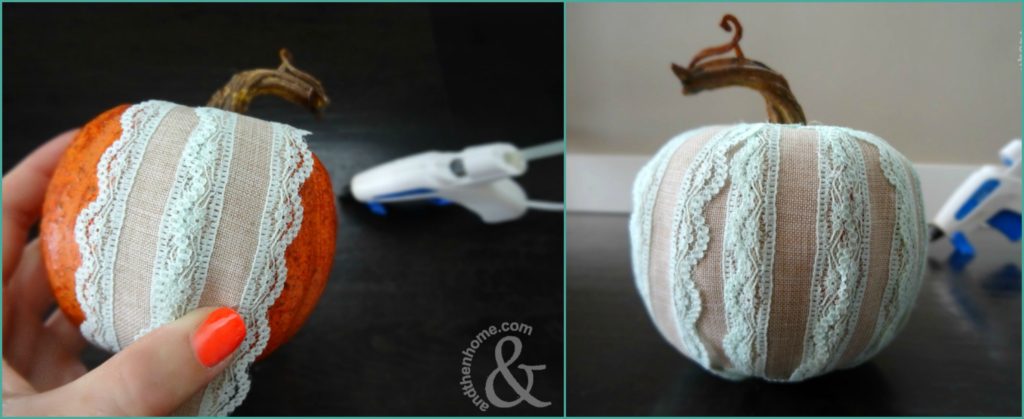 Keep adding ribbon to cover the entire surface of the pumpkin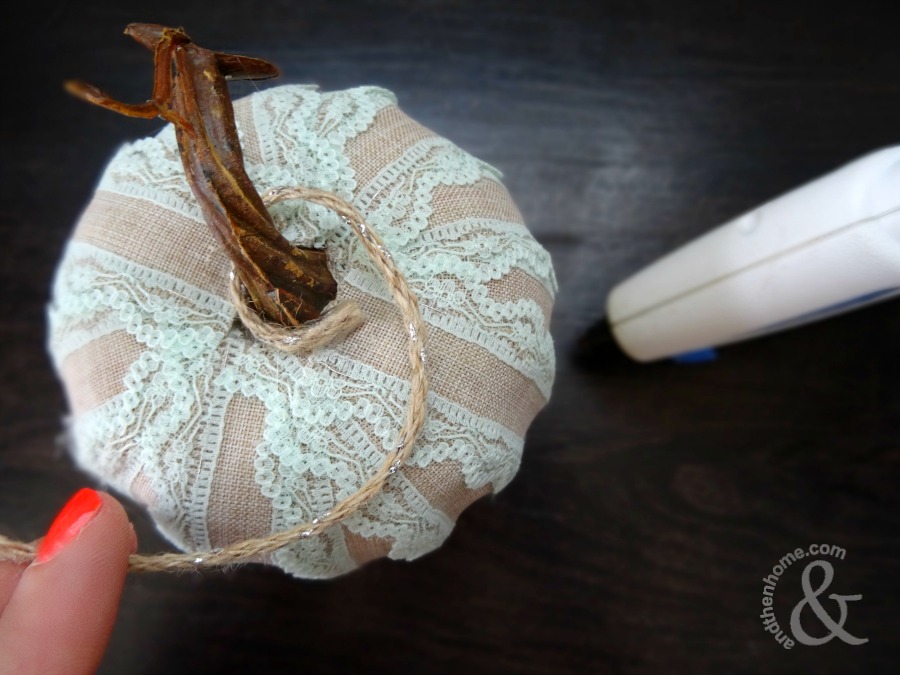 Add some twine or thin ribbon around the pumpkin stem to cover the ends of the ribbon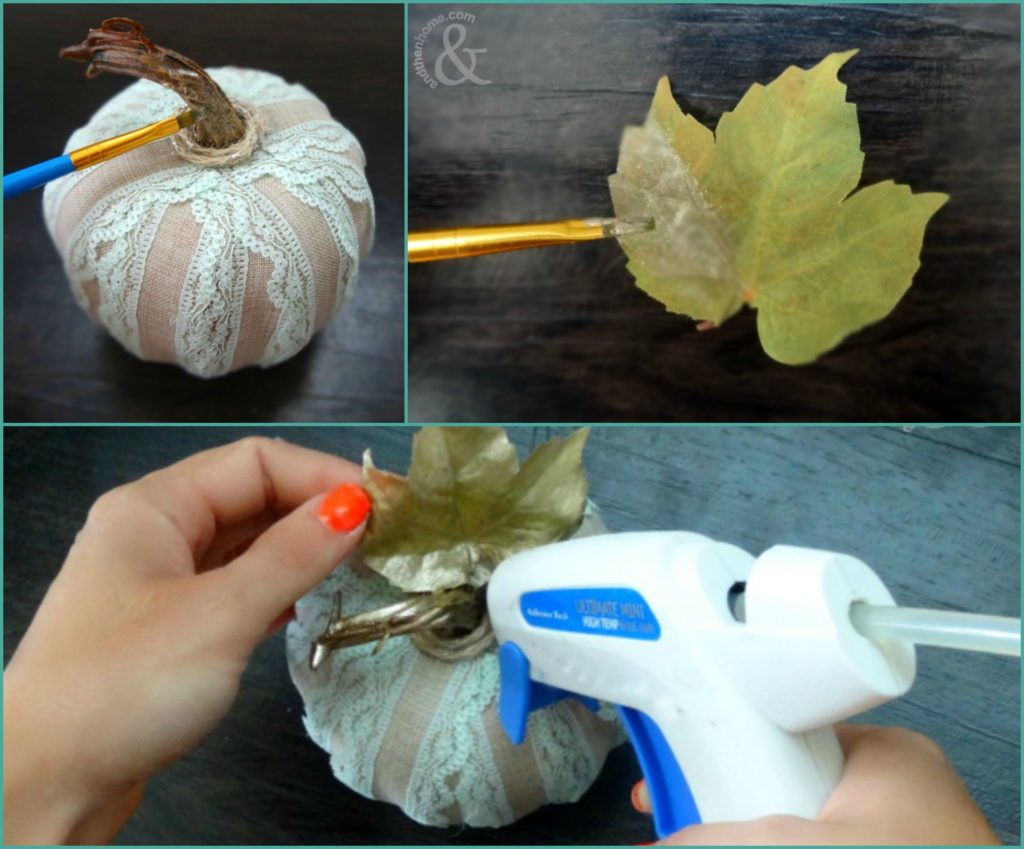 Paint the pumpkin stem and the leaf with champagne paint. Let dry and repeat for a second coat. Attach the leaf to the base of the pumpkin stem.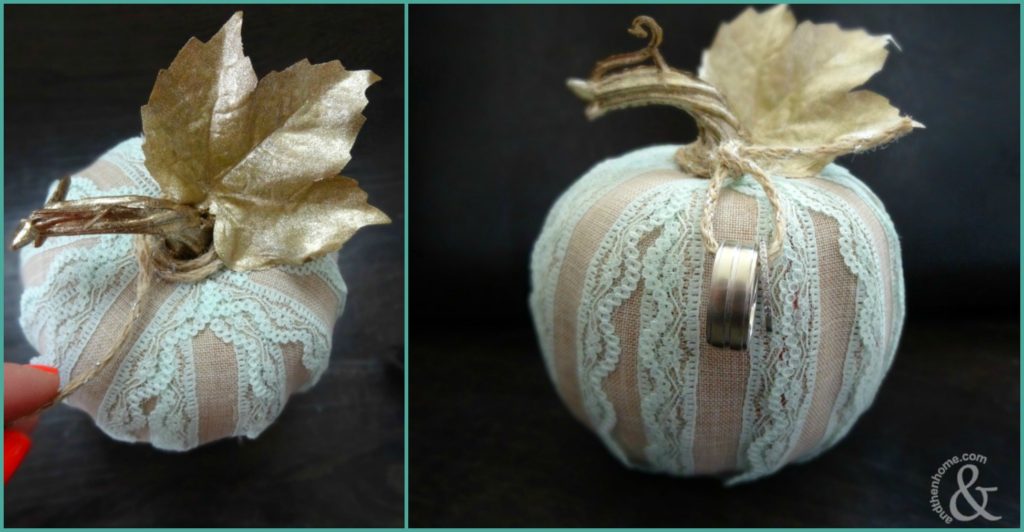 Attach another piece of twine or ribbon to tie the rings to the pumpkin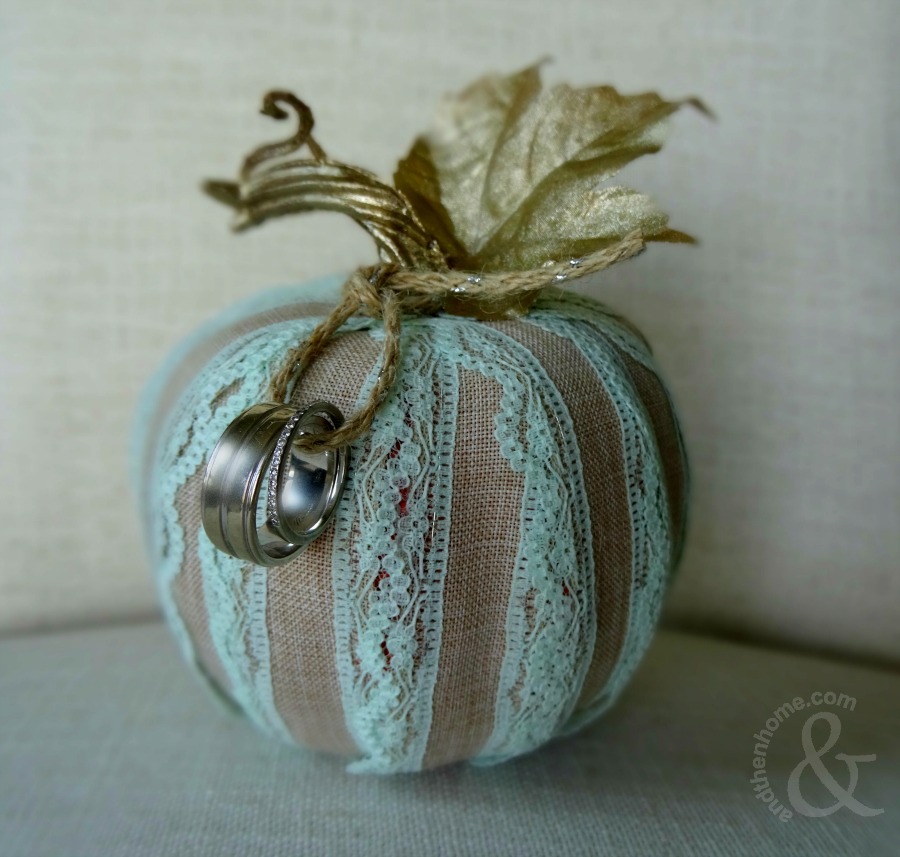 It's going to be beautiful wedding and I can't wait to see how this little pumpkin looks heading down the aisle. For something for the flower girl try this Sweet and Modern Flower Girl Terrarium. For even more ideas here's the Top 11 Wedding Trends of 2017.
You May Also Like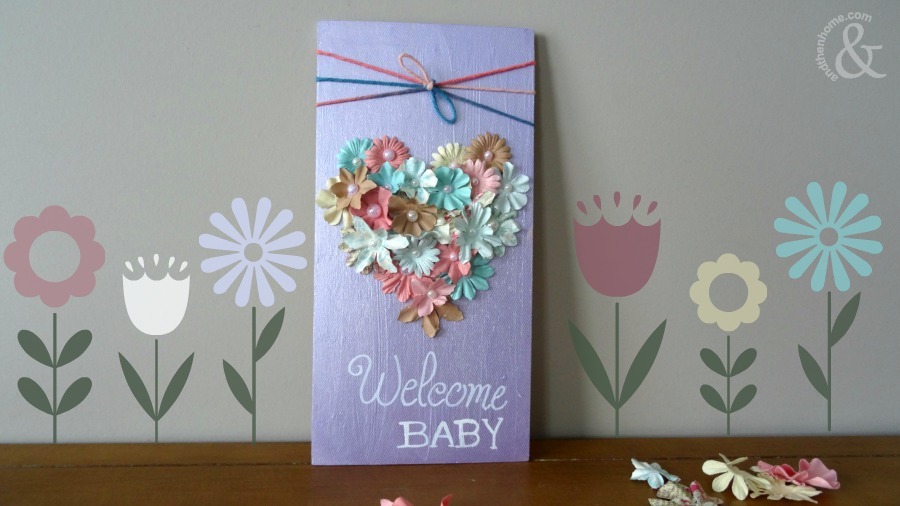 February 25, 2018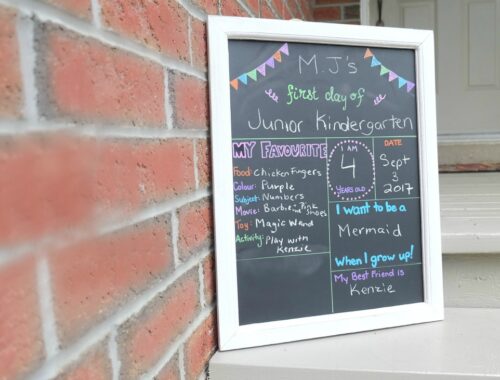 August 22, 2017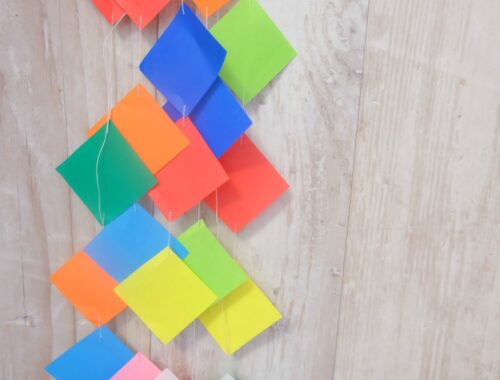 August 28, 2018