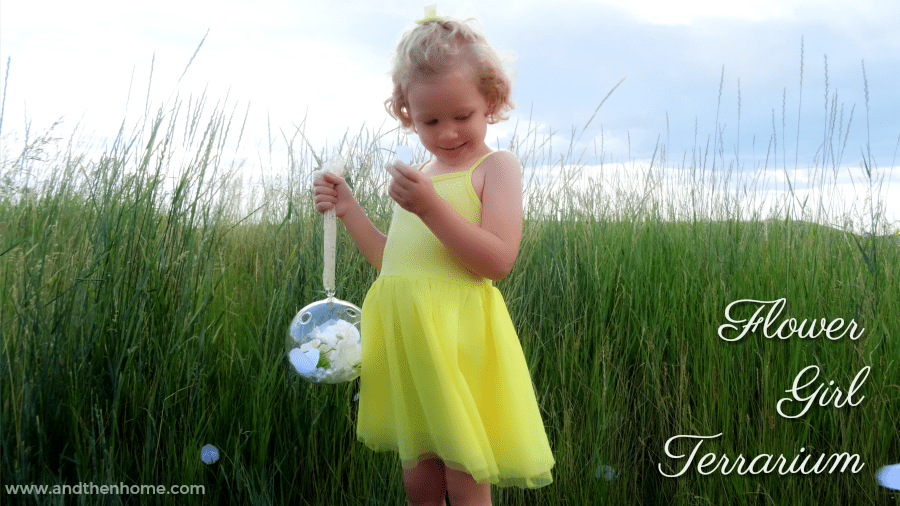 Sweet and Modern Flower Girl Terrarium
We recently added a new décor piece to our bookshelves – a terrarium. Terrariums are so popular right now and you see them, and the materials to make them, everywhere. I was admiring ours the other day and was suddenly inspired. A terrarium would make a great modern alternative for a flower girl basket! There are hundreds of ideas out there for flower girls to carry with them, from baskets to bouquets and other unique ideas but I haven't seen a flower girl terrarium yet.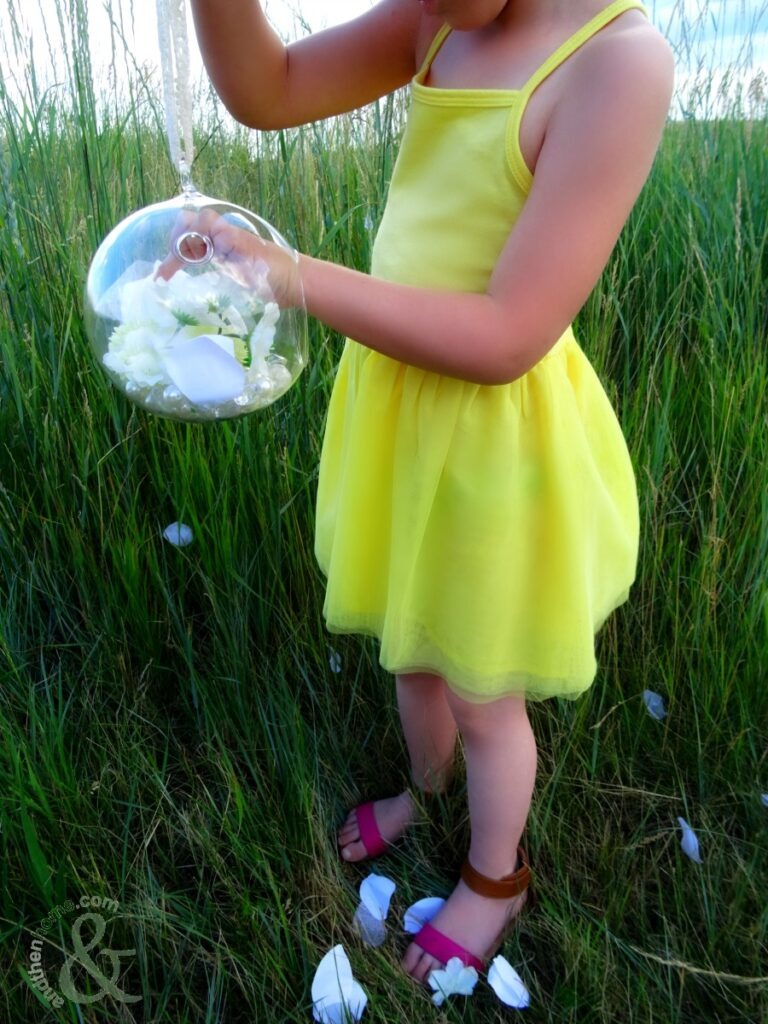 One of the most endearing sights in a wedding procession is when a flower girl scatters her petals down the aisle. With a terrarium, not only can you arrange tiny succulents inside, you can also add flower petals to be sprinkled before the bride. Sadly, I don't know anyone getting married in the next little while (sad because I love weddings!) so our little niece Tali sweetly stood in as our flower girl.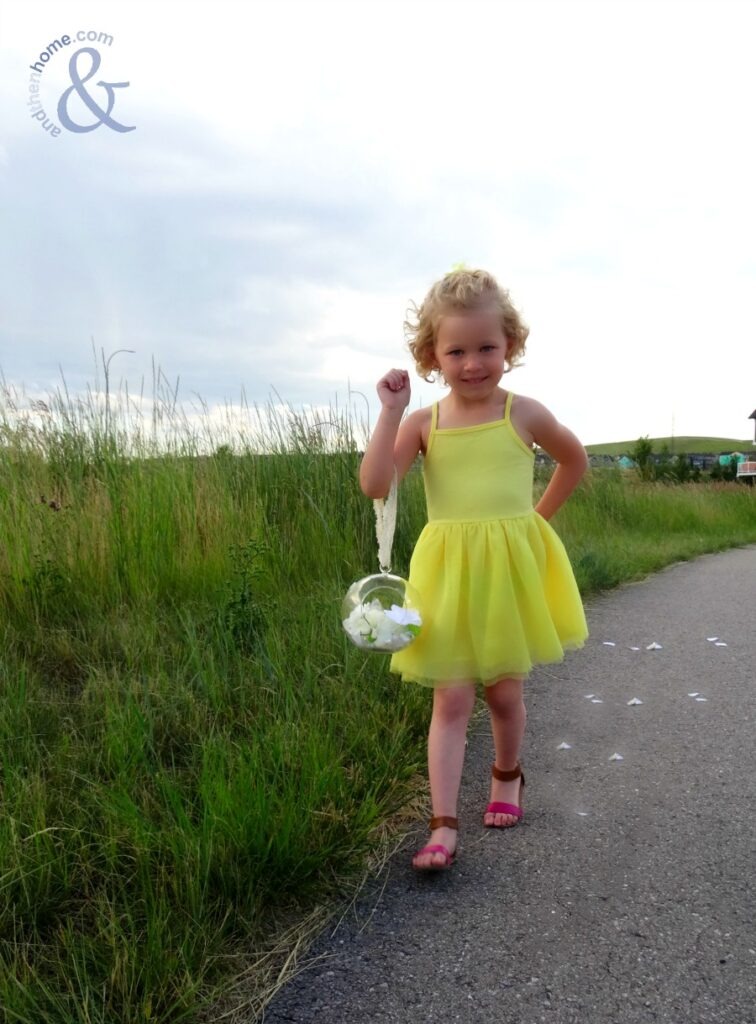 What You'll Need:
A hanging terrarium glass

Lace or ribbon

Succulents

Floral filler – pearls, beads, crystals (or soil for real succulents)

E600 or other strong glue

Flower petals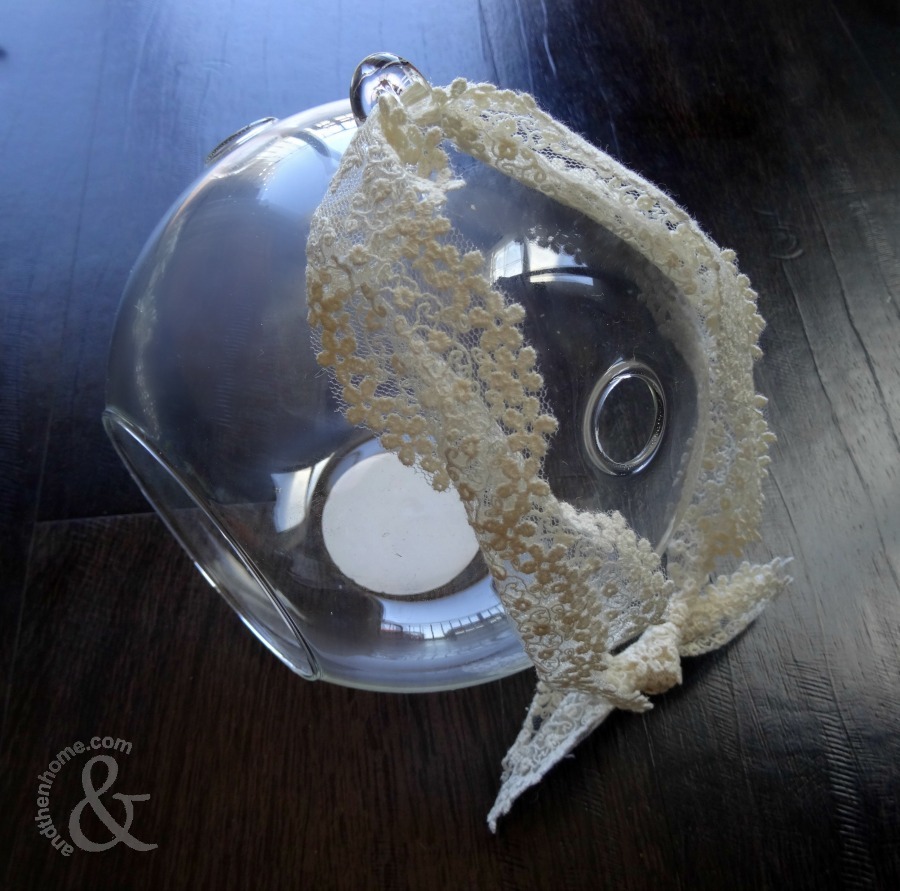 Add a piece of lace or ribbon for the flower girl to hold the terrarium with. This is a fantastic place to add your wedding colours into the design.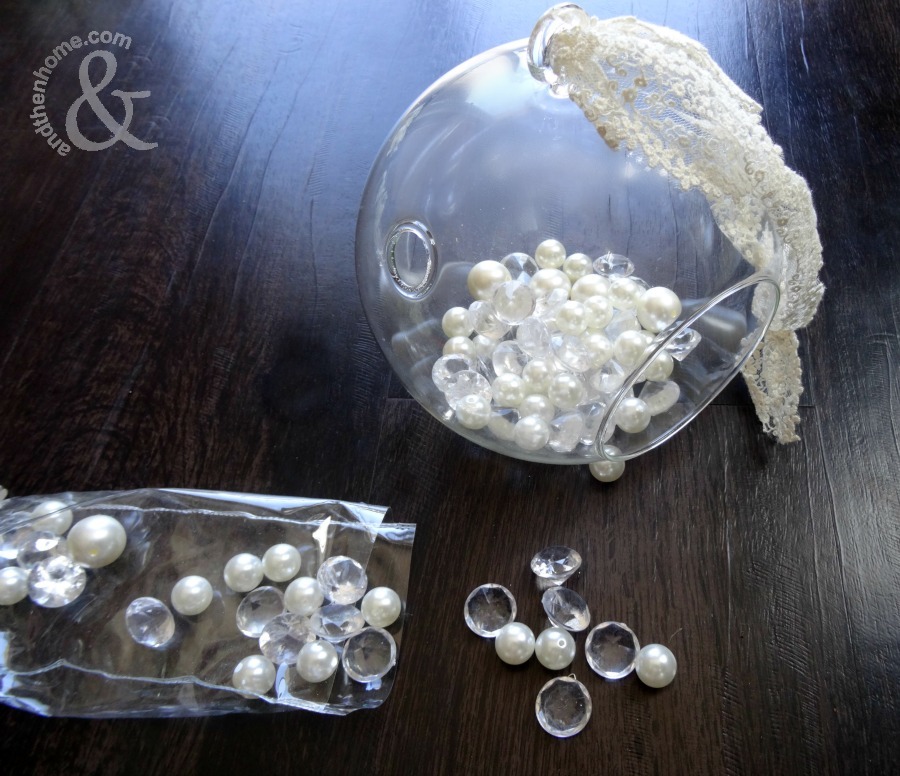 Add your floral filler into the terrarium and use some glue to hold everything in place.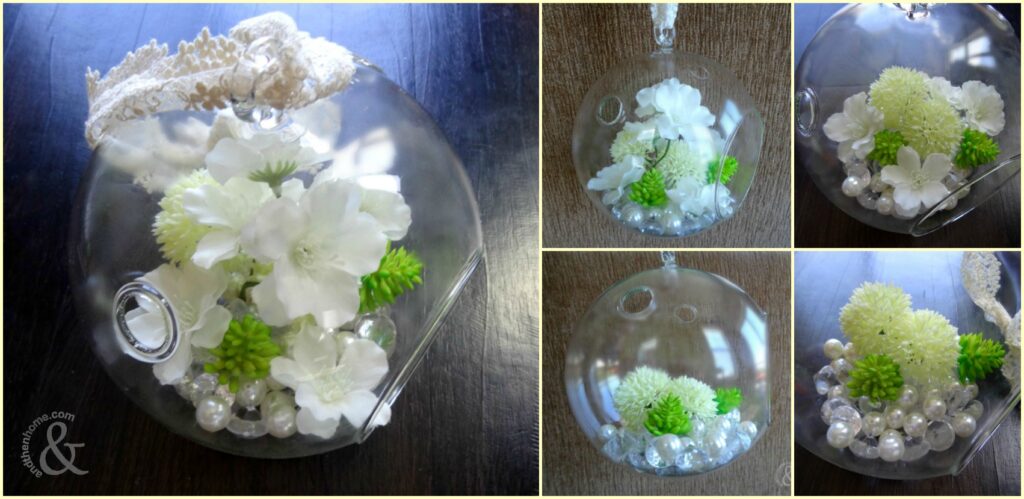 Arrange your succulents in the terrarium and glue into place. When the petals are added for the flower girl to scatter, everything else should be glued in so that only the petals end up on the floor.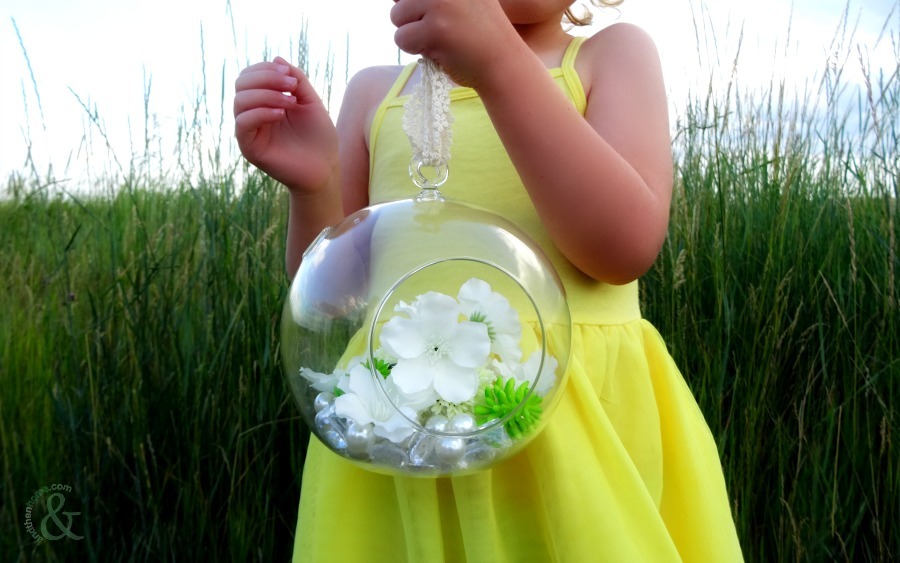 On the big day, add the petals to the ball for the flower girl to scatter down the aisle.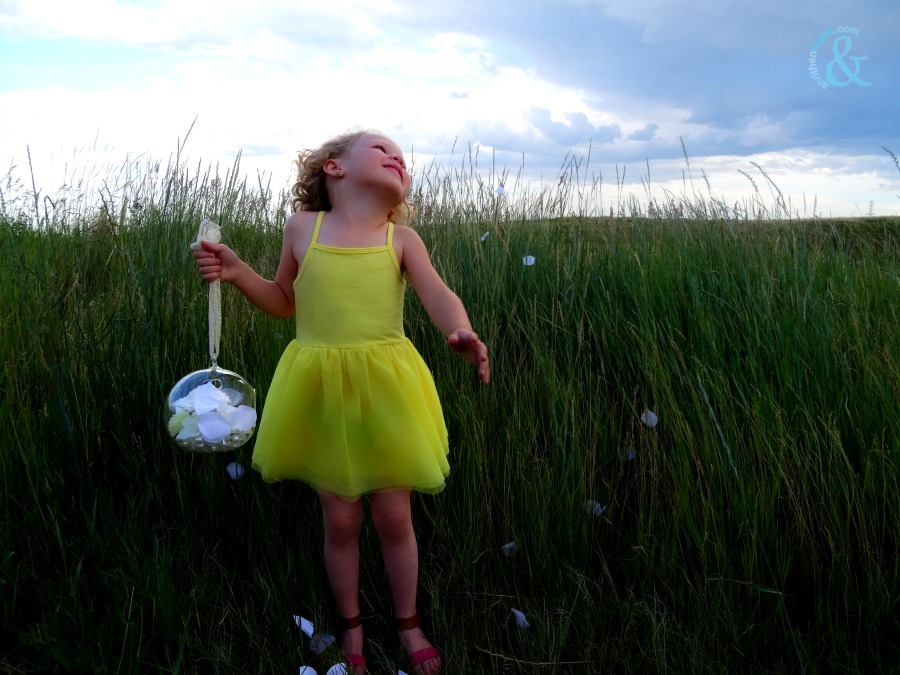 Whether its for your big day or someone you care about, we hope this project helps to create beautiful memories. For more wedding ideas check out Christine's Top Eleven Wedding Trends of 2017
You May Also Like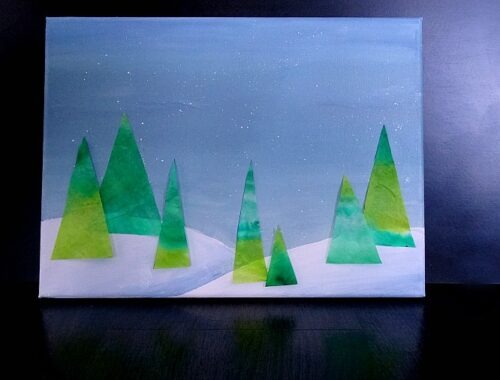 January 19, 2018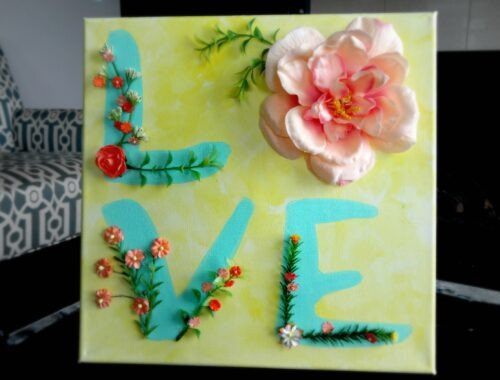 May 24, 2017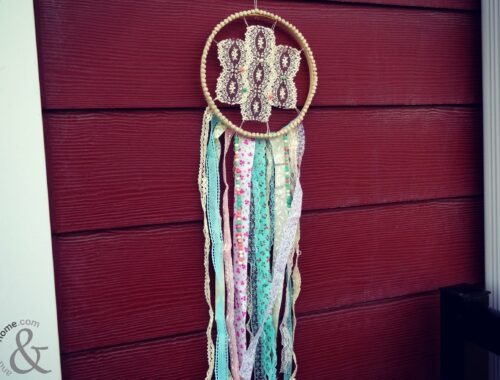 May 3, 2017