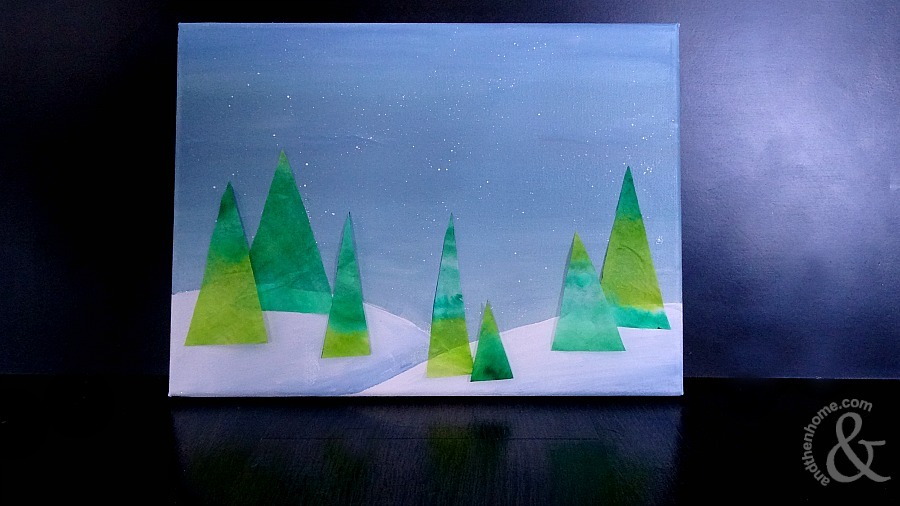 Coffee Filter Art Project for Kids and Adults
As the cold weather drags on (seemingly forever) Christine and I got to talking about ways to keep her little ones entertained. Earlier  this week Christine took them outdoors to create some stunning ice balls, truly a beautiful project that both the kids and Christine enjoyed;  the kids because they had fun making them and Christine because she now has colourful ice globes decorating her porch railings. Not having children of my own, I borrowed my little nieces to help me with this art project. This is a great adult/child combo project.  I got artistic and painted the background, the girls did the same to make the trees. I did do my part at home, before going to see them so that I could help them make their watercolour trees.  We all loved the finished result and now I have something we made together to hang in my home and remind me of my favourite kiddos.

What You'll Need:
–          A blank canvas or canvas board
–          Acrylic paints in white, blue (light and dark)
–          Paint brushes
–          Coffee filters
–          Washable markers in greens and yellows
–          Spray bottle with water
–          Scissors
–          Foam adhesive stickers
For the Adult Part (or kids too if they are doing the whole shebang):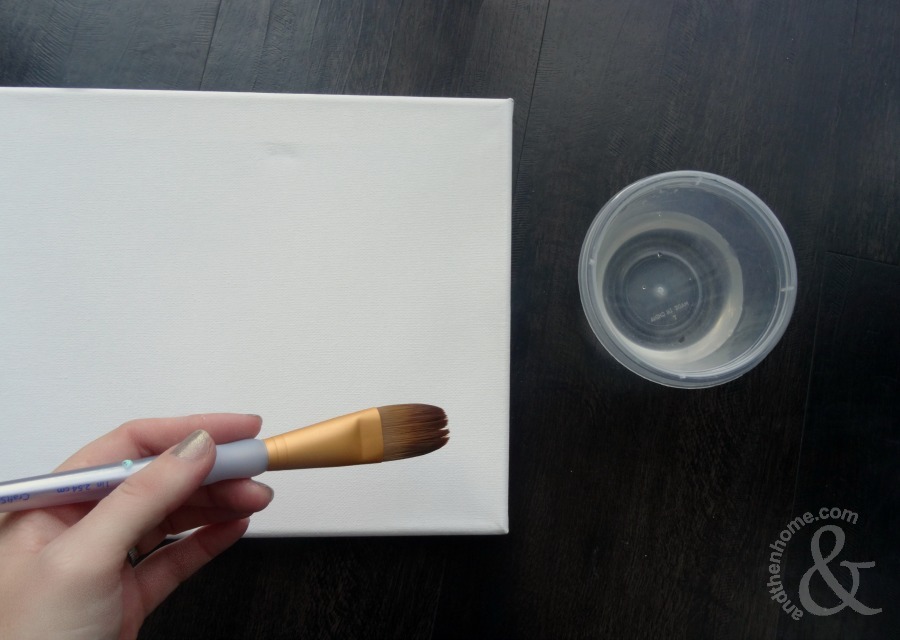 Cover the canvas in a thin layer of water to prop the canvas to take the paint better.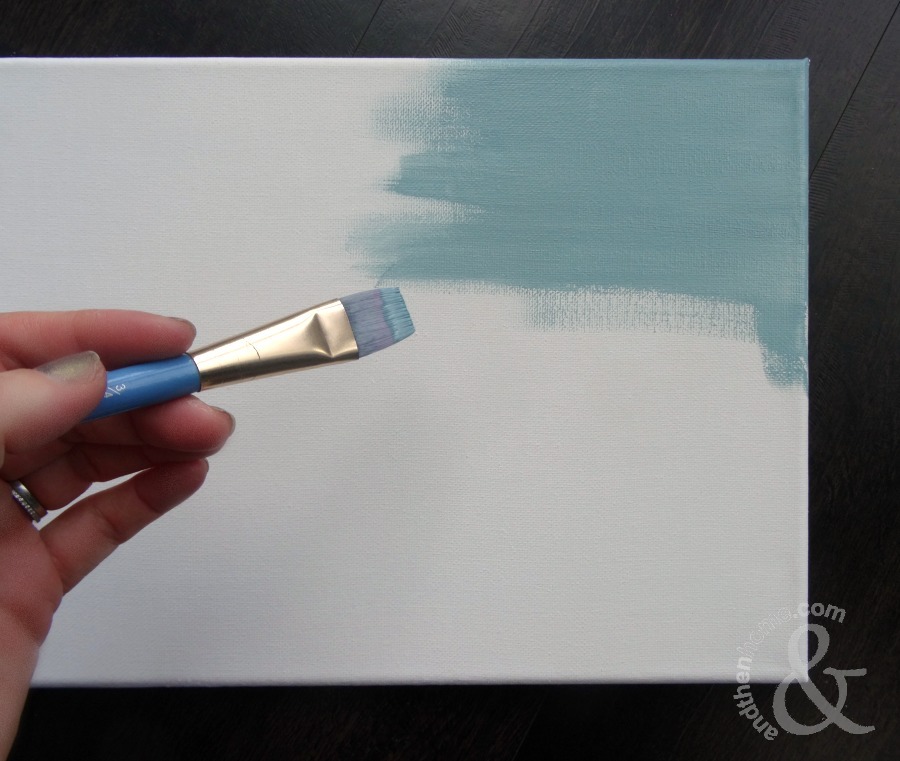 Paint the sky (the top two-thirds of the canvas) blue.


Paint some snow onto the bottom third of the canvas. Start with white paint and free hand in some soft curves for snowy hills. Add some low-lights in dark blue to add depth, using a wet brush to blend in the paint.


Using an at least a 1" or wider brush, splatter paint some white snowflakes on top of the sky. To do this, dip your brush into some white paint. Hold the brush sideways and above the canvas. Use your finger to pull the bristles in a quick upward motion so that paint splatters off of the bristles and onto the canvas. This gets messy so make sure to cover your work surface with newspaper or an old cloth.
The Kiddos part: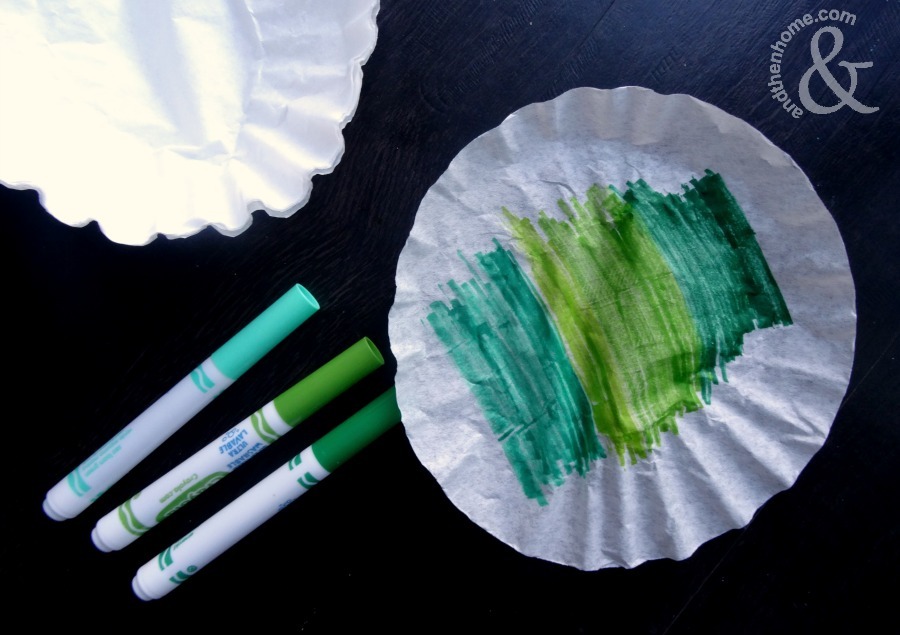 Get the kids to colour the coffee filters in abstract lines and shapes with different shades of green and yellow markers.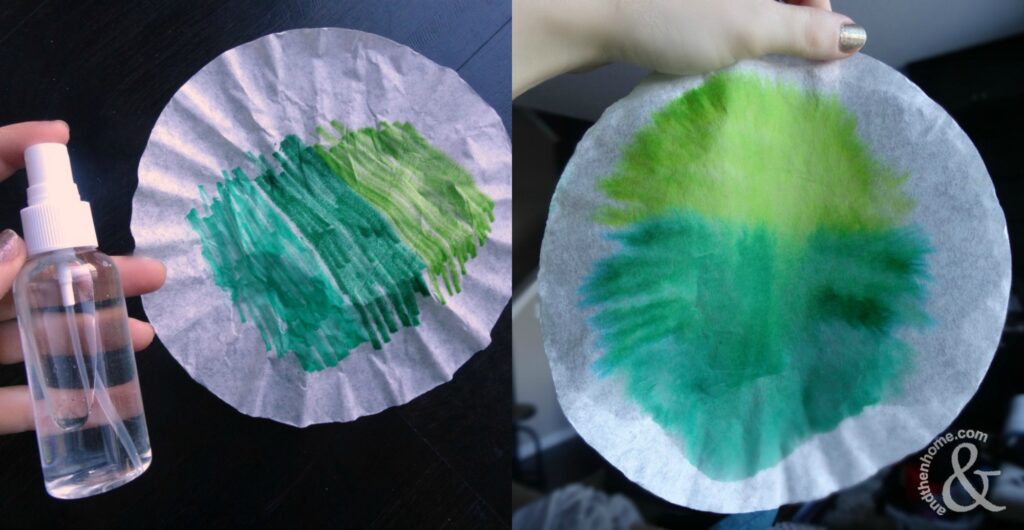 When they are all done colouring, lay the coffee filters down flat on a table and spray lightly with water from the spray bottle. The ink will begin to run together and spread. Be careful not to spray too much water though because the colours with get over mixed and start to look muddy. Leave them to dry; it should take about 20 mins or so.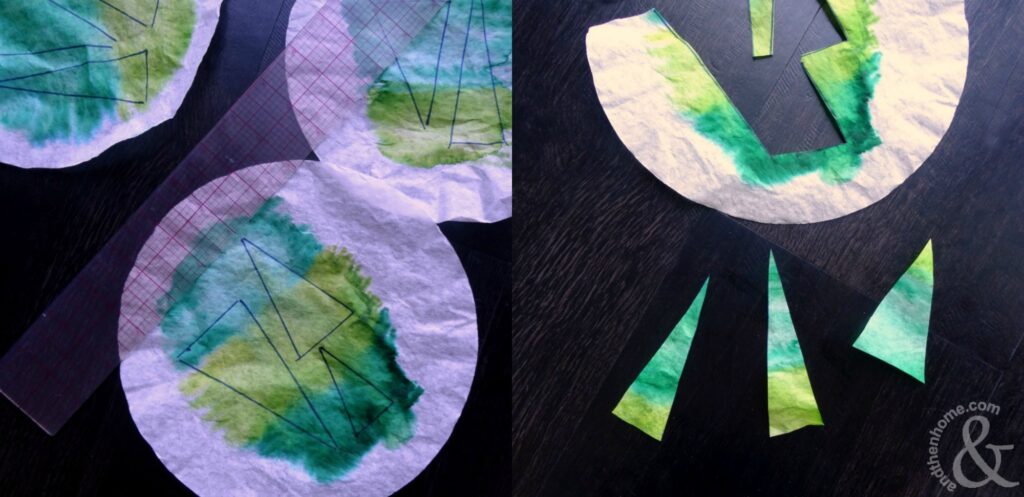 Draw triangle shapes onto the coffee filters and cut out the trees.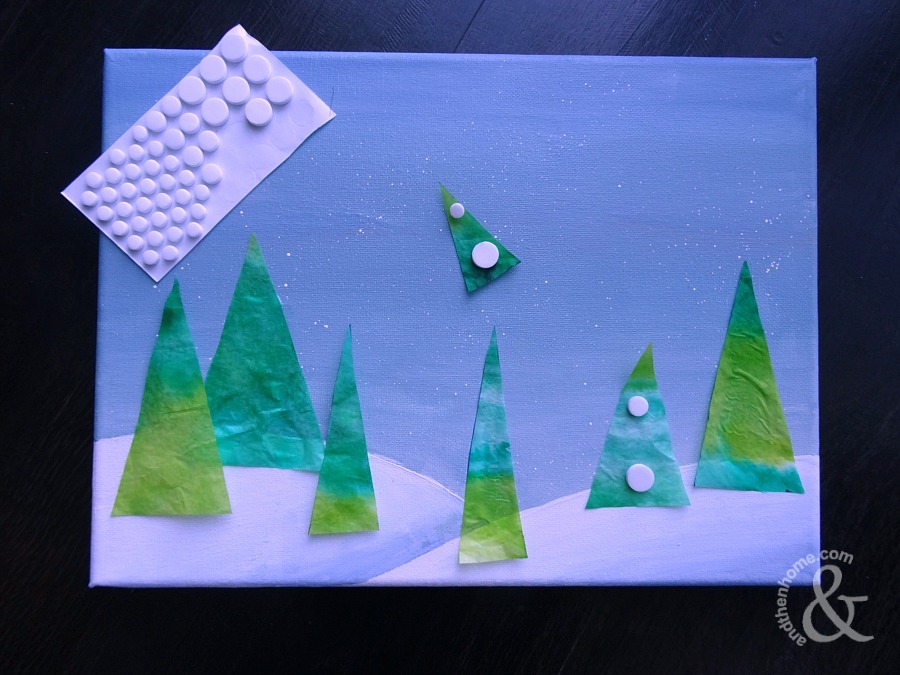 For the final step, use the foam squares to attach the trees to the canvas background.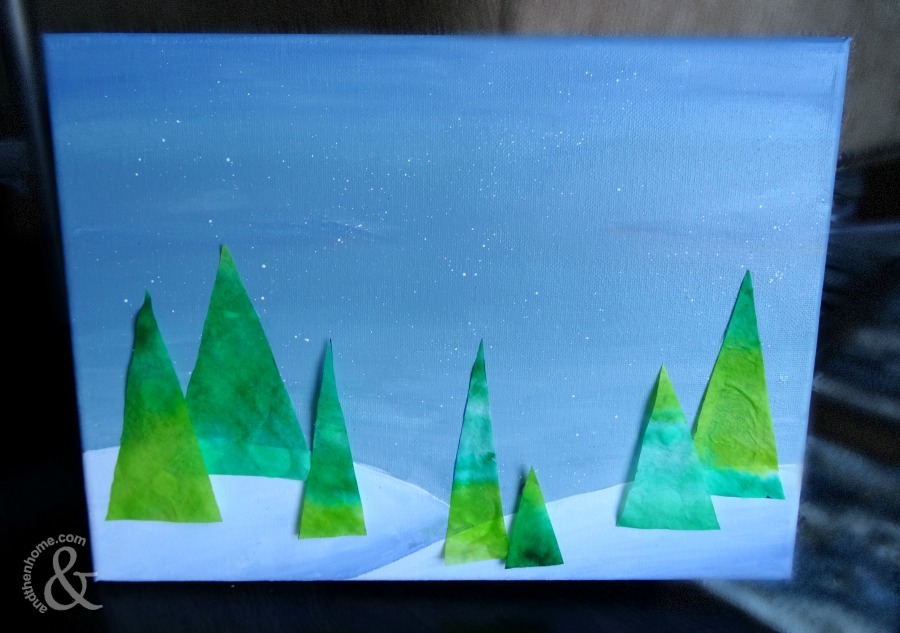 Planning ahead? You could order all the supplies online and they'll come to your door:
Disclosure: Some of the links in this post are affiliate links.  There may be a small commission made by our recommendations, and/or link to products or services mentioned on this website.  Your purchase will help us continue to bring you amazing content, step-by-steps and product reviews.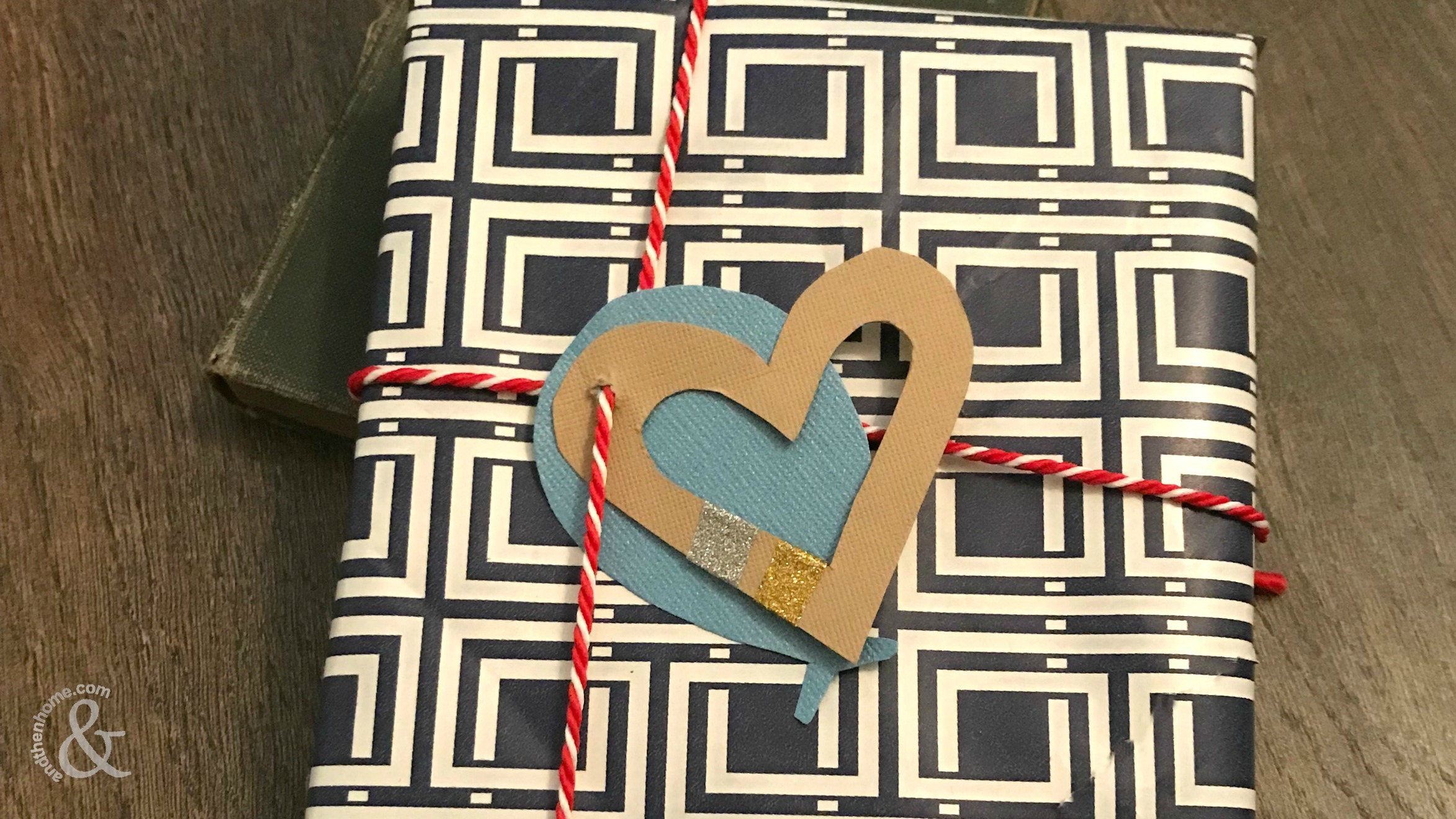 You May Also Like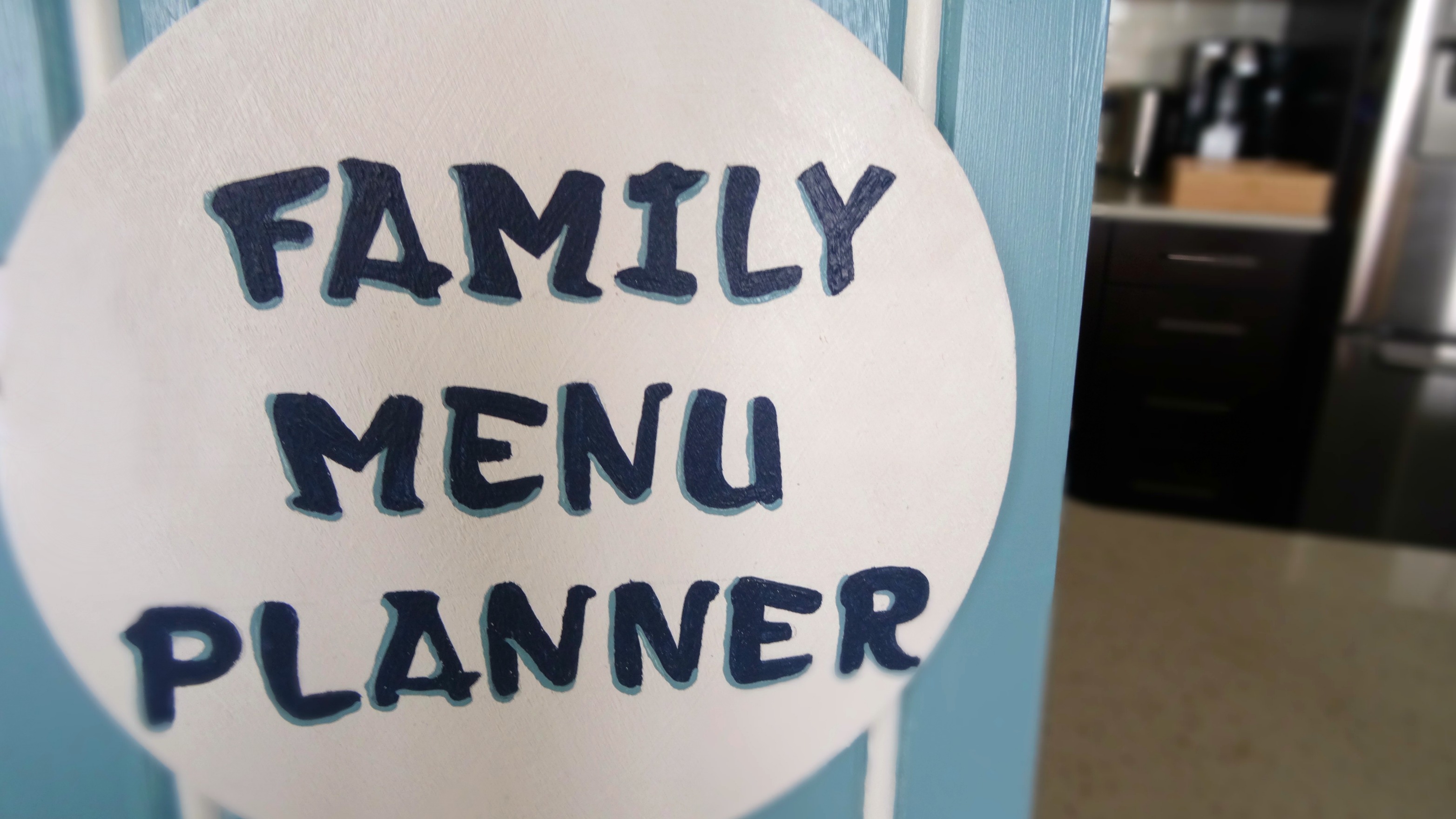 February 22, 2017

June 8, 2018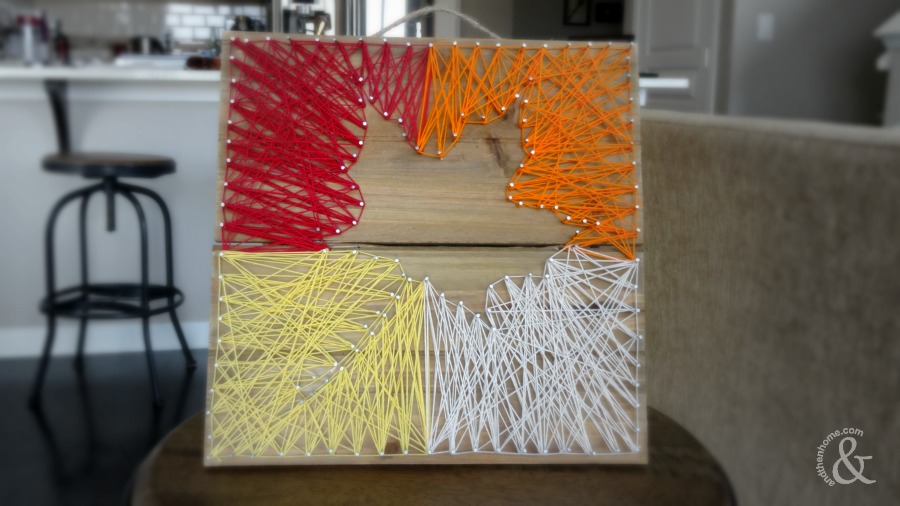 September 13, 2017