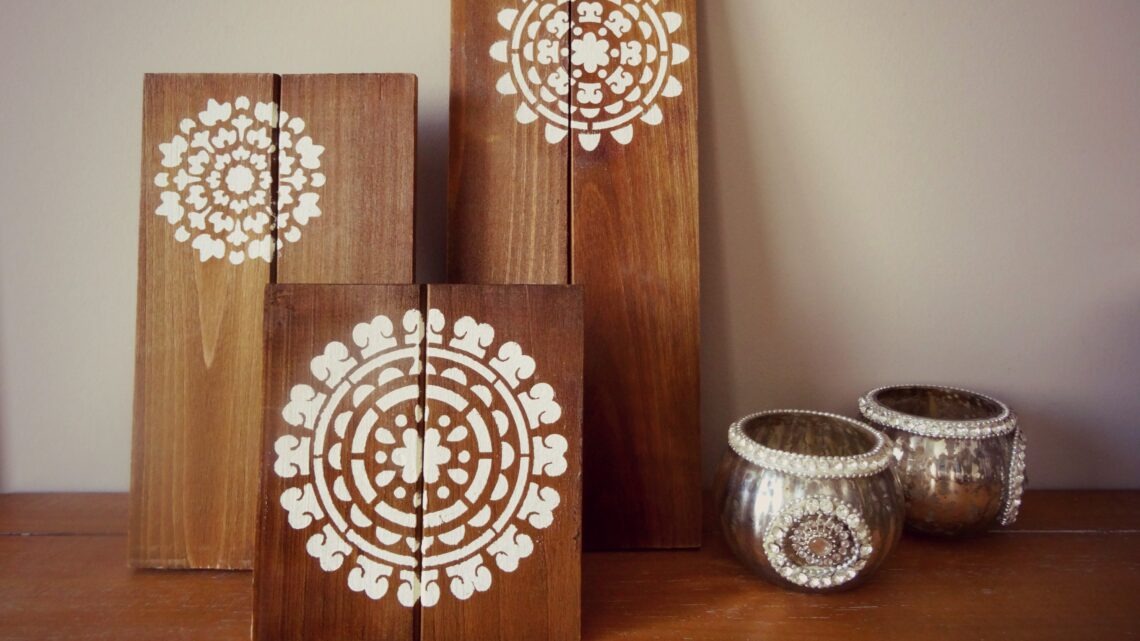 DIY Chic Mandala Wood Plaques
Hand painted and stenciled wood signs have been all over the place lately and I am definitely a fan of this movement. This week I'm doing these Mandala Wood Plaques (love!) and I guarantee I will be making more wood plaque projects like this in the future. You can pick up the wood bases from any craft or dollar store, you can even cut down scrap wood pallets if you are feeling up to working with some tools. This craft is easy and fairly quick – minus paint and stencil drying time. The Mandala Stencils I found at my local craft store, keep in mind you could easily change the image to pretty much any image you like. Hope you enjoy these Mandalas!
What You'll Need:
Three Wood Plaques of varying sizes

Three Mandala stencils

Krylon Easy Tack Repositionable Spray or other brand of stencil spray

Stencil Pouncer

Acrylic Paint (I used Folkart Home Décor Chalk finish in Sheepskin)
Step One: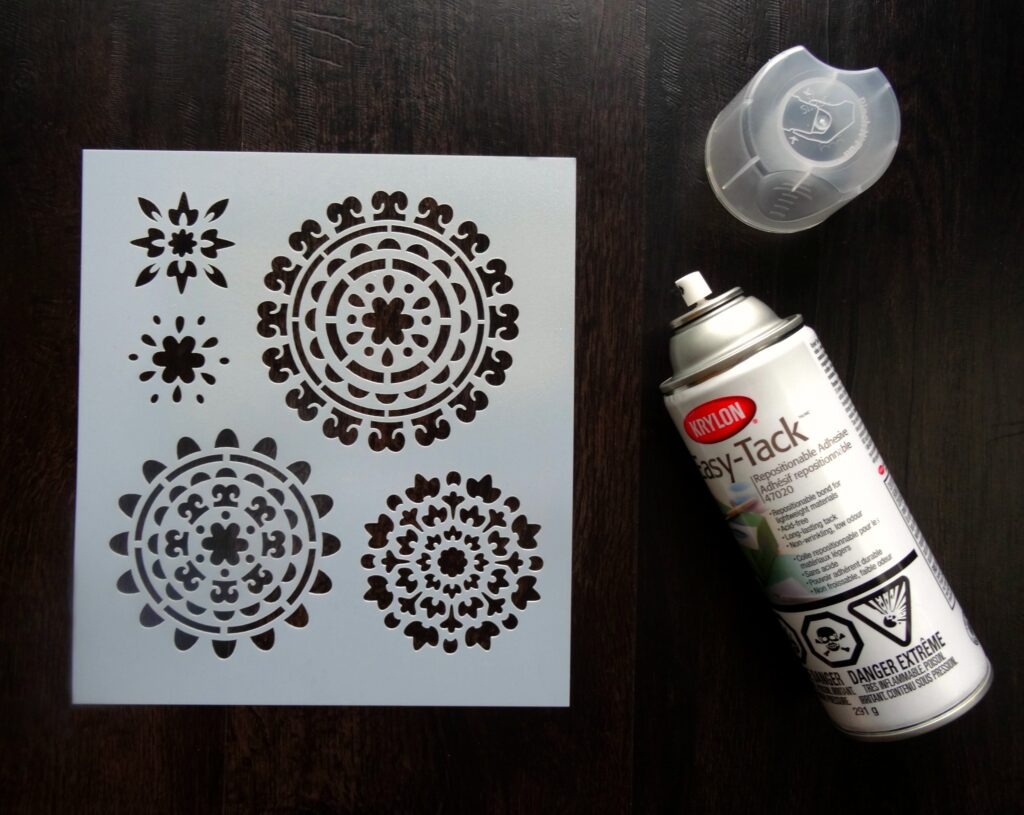 Spray the back side of your stencil with the stencil spray. Be sure to read the directions for the brand you are using. The Krylon brand requires 2 mins of shaking the can and after spraying, waiting for 60 seconds before pressing down to the wood.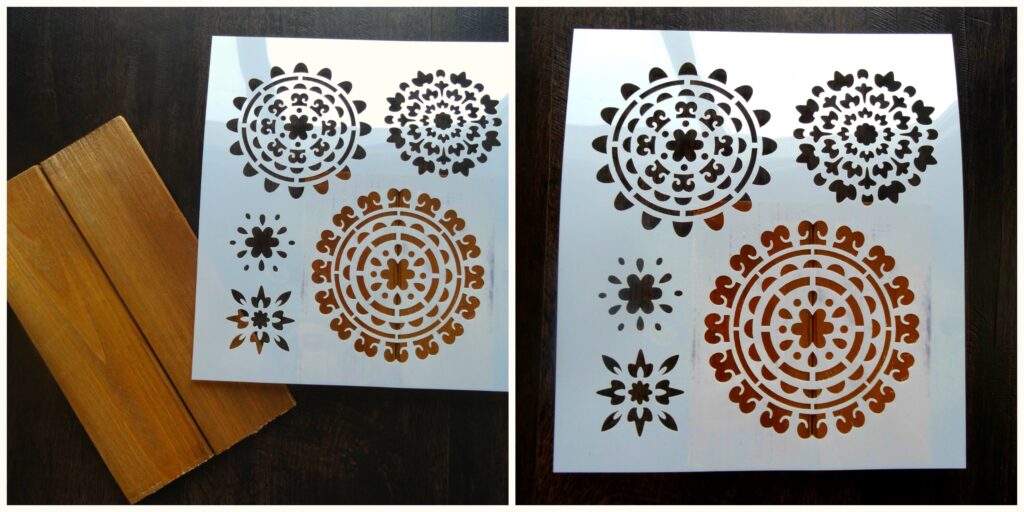 When the glue is ready lay the stencil, glue side down, onto your first wood plaque and press the edges to seal the stencil down. This will ensure that none of the paint leaks under your stencil when applying the paint.
Step Two: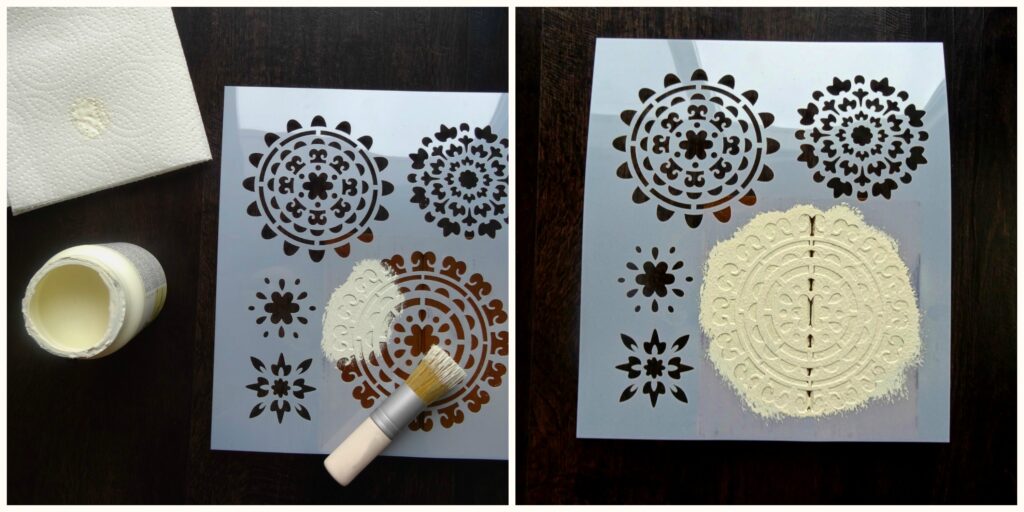 Take your pouncer and dip it into your paint. You don't want too much paint on the pouncer so just dab the brush onto a paper towel once or twice if you picked up too much paint. Using a dabbing motion cover the entire stencil area in paint.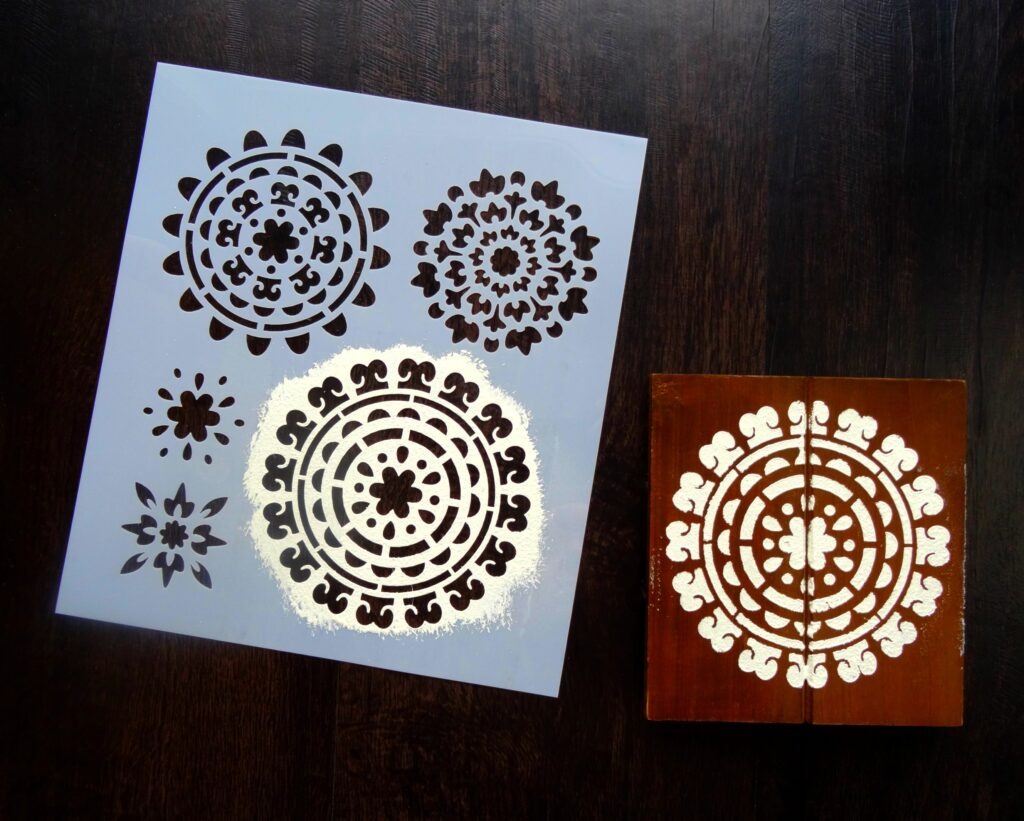 Peel the stencil away from the wood plaque to reveal your mandala. Set aside this plaque to dry.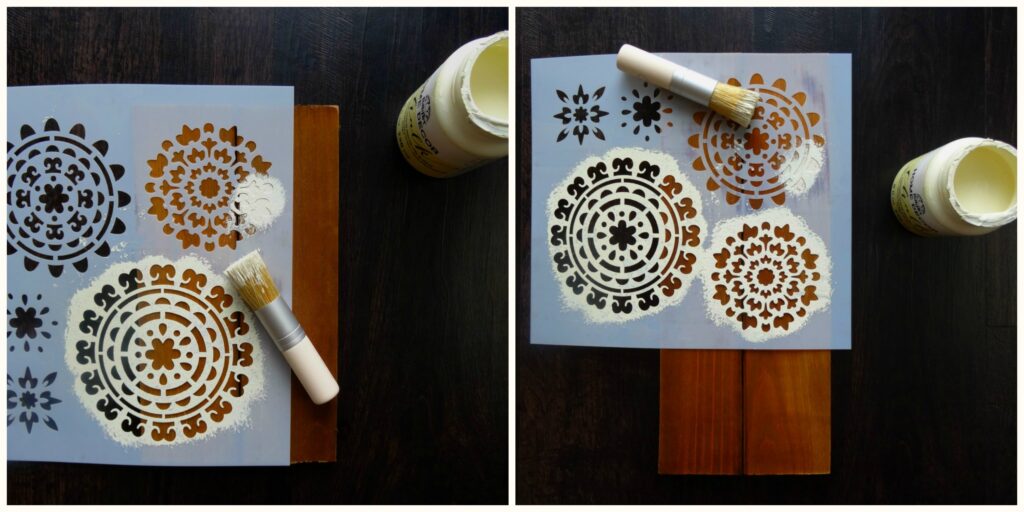 If your stencils are all on the same sheet like mine I recommend washing and drying your stencil now. (some paint will probably remain on the stencil, this is fine, you want to take the wet paint off) If you skip this step and move ahead, you will most likely end up with stray paint marks around the plaques from excess wet paint on the stencil. When ready to move on, repeat steps one through four on the remaining wood plaques.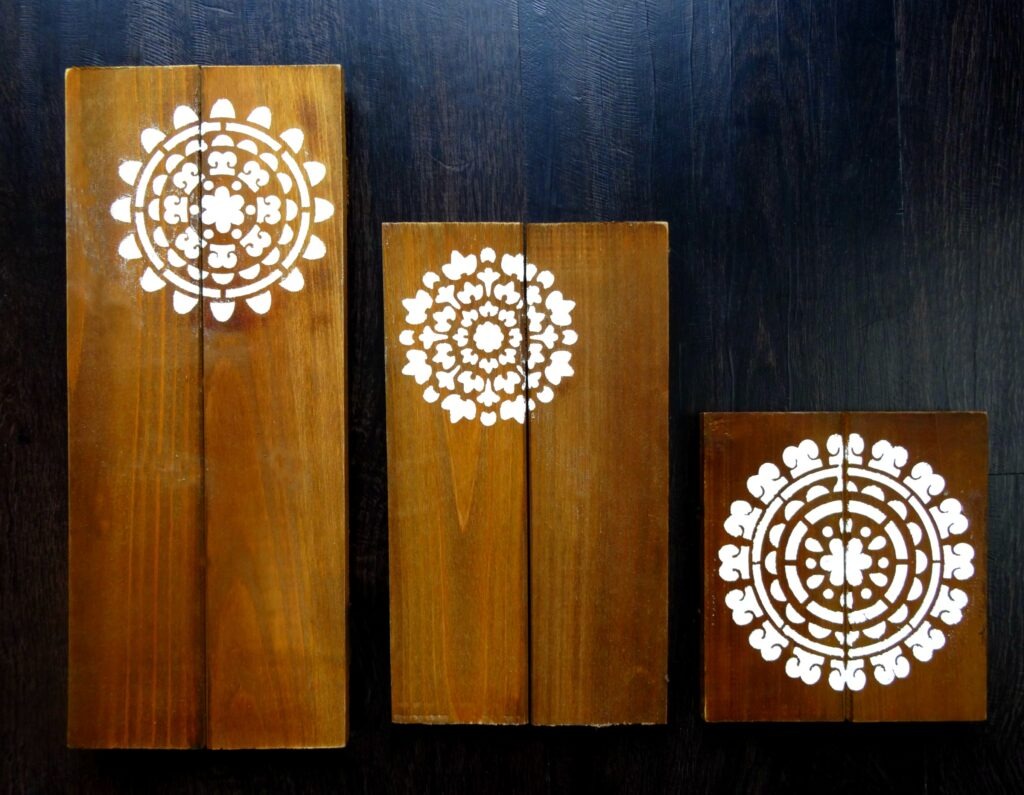 All done! I hope you love your finished Mandala Wood Plaques as much I do!
Like these Mandala Wood Plaques? Try this project: Family Menu Planner for Easy Mealtimes
You May Also Like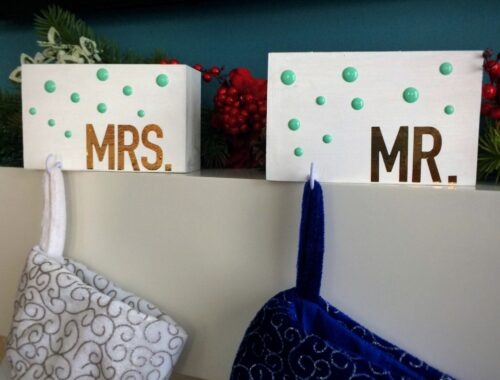 December 23, 2016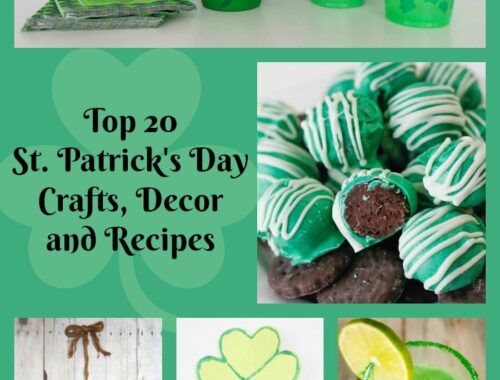 March 16, 2017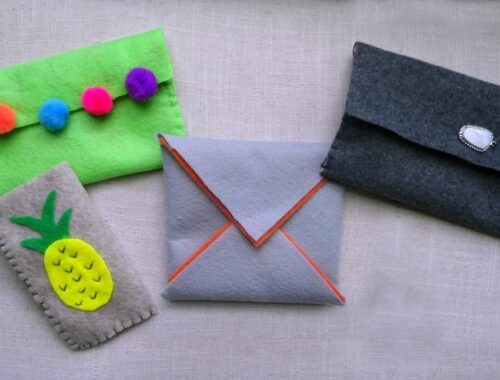 July 30, 2018