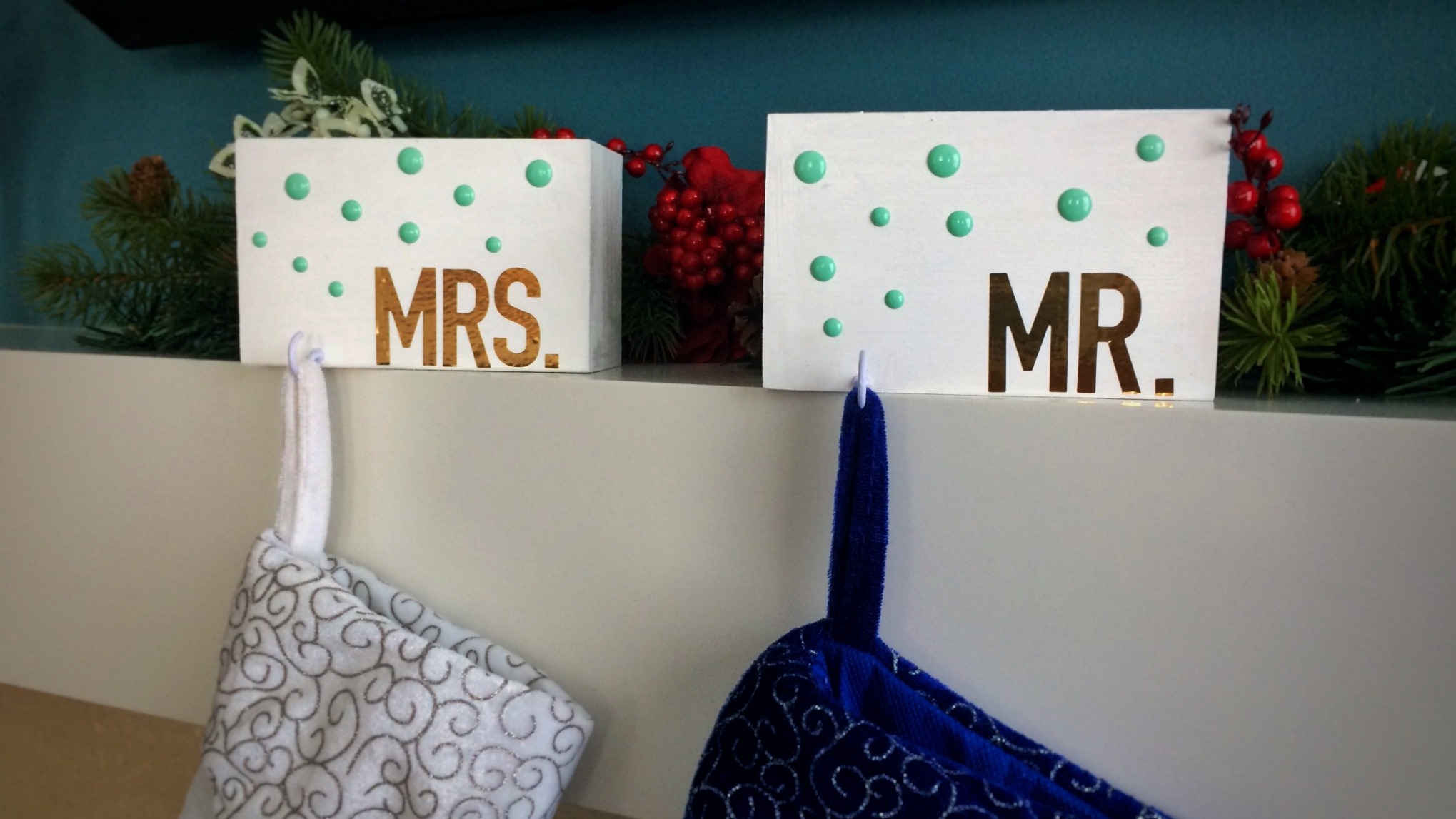 His and Hers Stocking Holders for the Perfect Couple
Have you finished decorating for Christmas yet, there's only a couple days left! It's always a work in progress at our house, I can never resist adding little pieces right up until the big day. One of my favourite Christmas decorations is our stockings and for us it's only two, one for each of us. I have looked around for a couple years now and haven't found anything I liked so I decided to DIY some. I saw this polka dot design on a notepad at a wedding décor shop and thought it would be perfect as stocking holders instead. They are super simple to make, quick and easy, with only a few supplies needed. With only a block of wood, some paint and stickers they turned out really cute!
What You'll Need:
Two blocks of wood (available from scraps in the garage or at a hardware store)

Paint brush

White paint (I used Craftsmart Multisurface Premium Acrylic Paint)

Gold foil letters

Teal sticker dots

White cup hooks
Step One: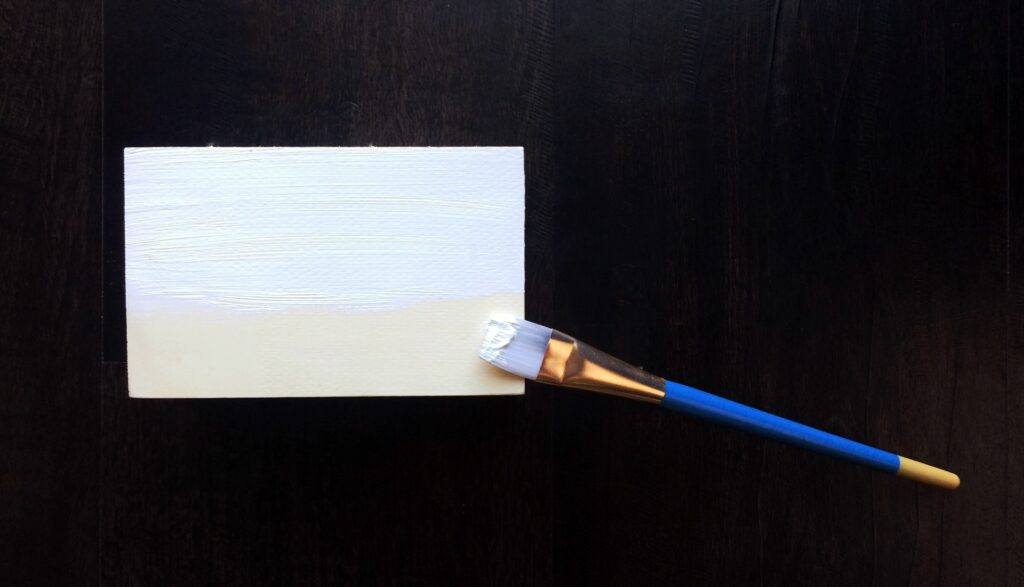 Paint both of the blocks completely white (don't forget the sides) and let dry. You will probably need two coats, be sure to let dry between coats.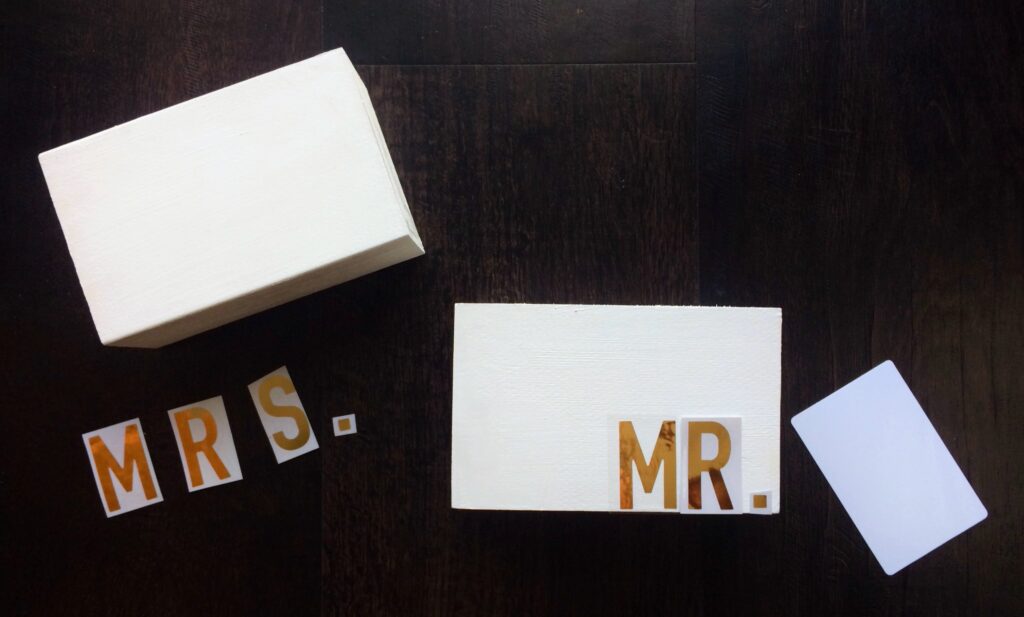 Apply the gold foil letters to the bottom right corner of each block. You'll need to cut each letter out form the sheet in order to attach them. The kind of letters I used came with a squeegee to press the foil onto the wood, follow the directions of the foil package that you have. It is very important that the paint has fully dried for this step as the foil will not stick to a wet surface.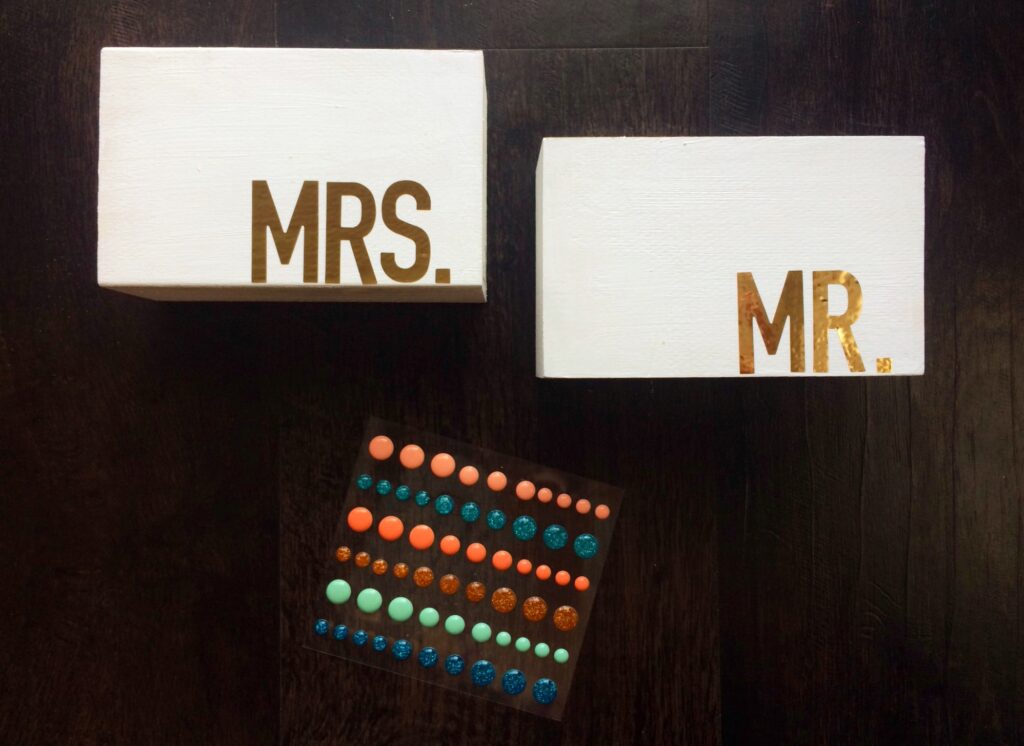 Stick the dots onto the top of the blocks, spreading them down towards the bottom. I used larger dots at the top and then smaller ones as I went down. If your stickers are not adhering to the wood block, use a glue gun or other adhesive to help stick them down.
Step Two:


Screw the cup hooks into the bottom left corner of the blocks. You will have to press with some force in the beginning, but it will get easier after the screw has started to catch the wood.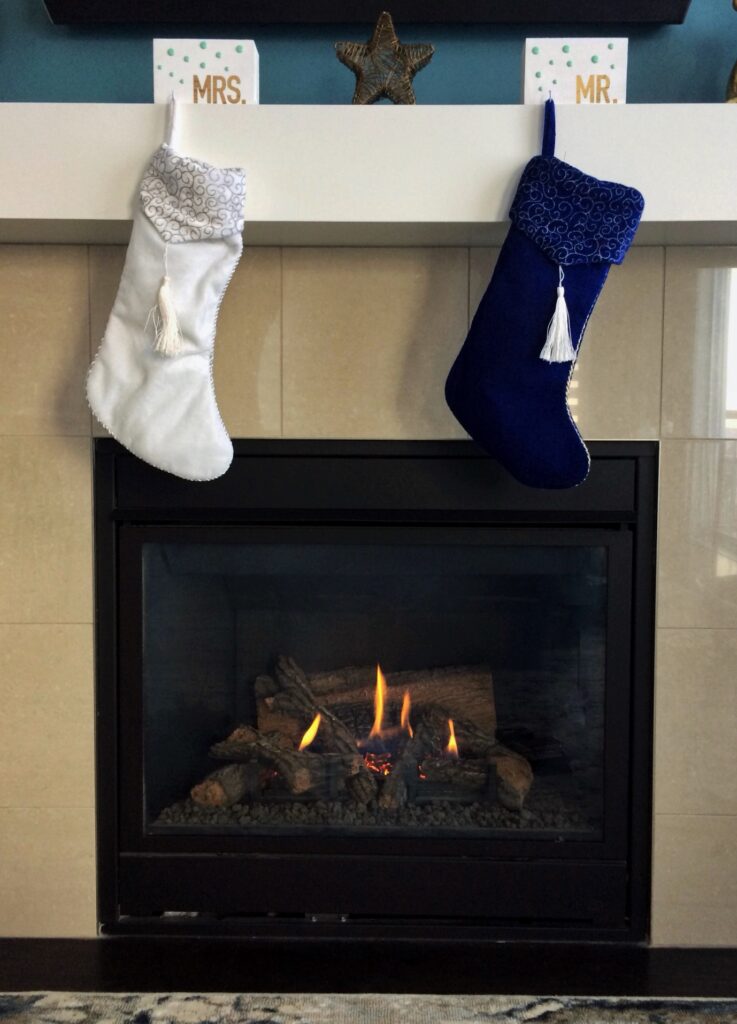 That's it! Now you can hang your stockings on your mantle and wait for Santa to stop by.
Enjoyed this Quicksie? Try another Christmas craft: Easy Personalized Christmas Tree Ornaments
You May Also Like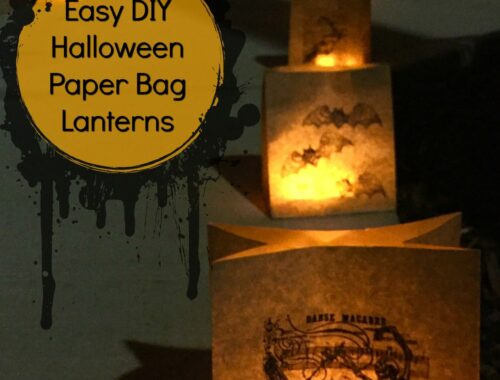 October 9, 2016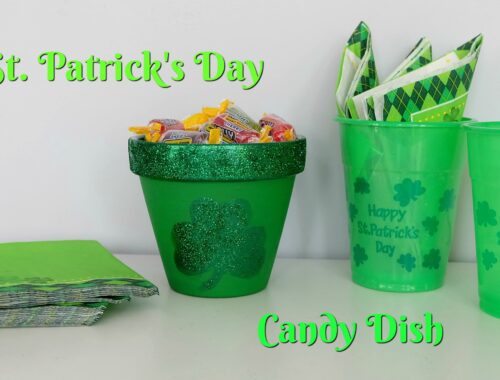 March 14, 2017

April 20, 2017