DIY St. Patrick's Day Candy Dish
Did you know that the shamrock is linked to St. Patrick himself, Ireland's patron saint. He used the three leaved clover to teach about the Holy Trinity, one leaf each representing the Father, the Son and the Holy Spirit, together all apart of the Supreme Being. Since today we look at the shamrock as a symbol of luck (especially those hard-to-find four leaf clovers), what's a better symbol to display on St. Patrick's day but the lucky shamrock?!
Here is an easy to make decor piece that shows the lucky shamrock to add to your St. Patrick's Day decor. This small candy dish is very simple to make and looks great! A visit to the local dollar store should have you covered for materials.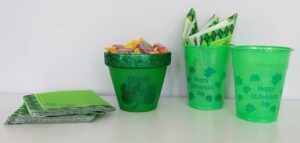 Terracotta clay pot (size depends on your preference)

pencil

glue

Green Paint (two shades, one light one dark)

Green glitter

Paint brush

Festive candies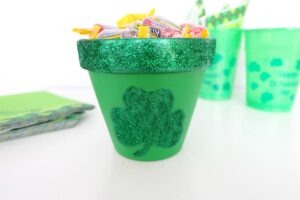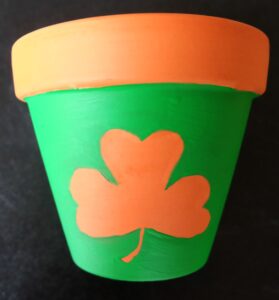 1. The first step is to lightly draw a four leaf clover onto the pot. Next paint the pot using your light green paint, be careful not to paint where your clover is drawn. Allow this to dry completely, it won't take long. Apply a second coat of paint if needed.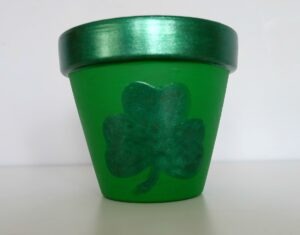 2.
Next
use the dark green paint to paint the lip of the pot and the clover.
Allow to dry. Repeat if needed.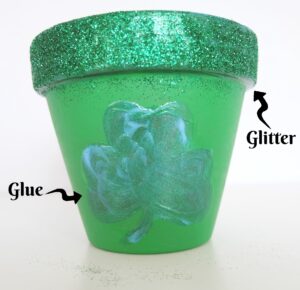 3. Now for the glitter! Spread some glue to the dark green painted portions of the pot and sprinkle the glitter. Finally allow it to dry completely.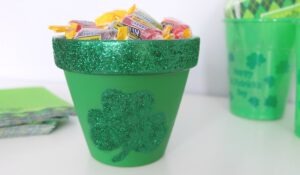 Add your festive candy and your all set!! This candy dish is sure to bring you a smile, and maybe a dash of Irish Luck! Need a St. Patrick's Day craft for the kids? Check out our St. Patrick's Day Shamrock Magic Wand – it's easy to make and fun to play with!
You May Also Like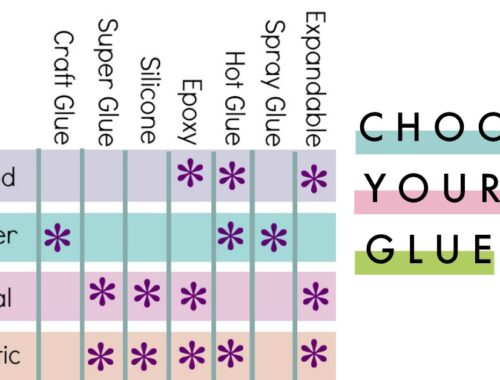 April 28, 2017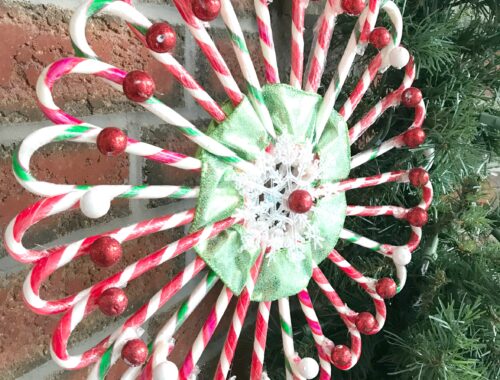 December 15, 2017

May 26, 2017