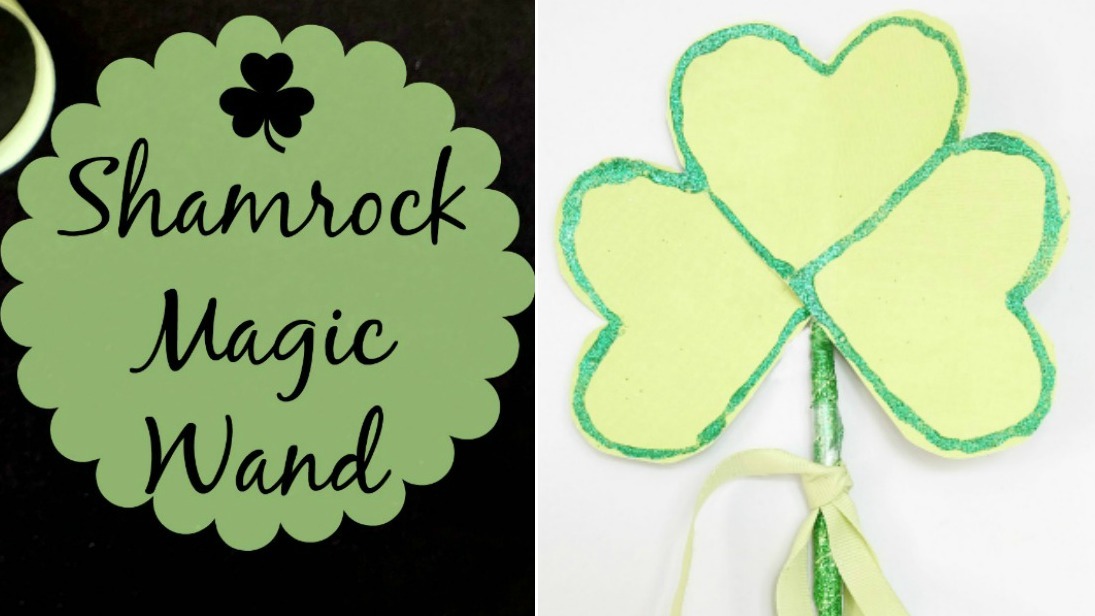 St. Patrick's Day Shamrock Magic Wand
St. Patrick's Day is right around the corner and that means digging out my only green shirt and putting my shamrock door hanger up (I'm secretly obsessed with seasonal door hangers). I will also be doing some crafts with my oldest daughter, who is really into holidays and craft-making! Since she is only 3.5 years old I need most crafts to be simple and quick, which brings me to this weeks Mimeo – the Shamrock Magic Wand. An entertaining craft that is fun to make and provides imaginative play for several hours after!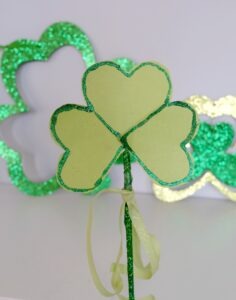 St. Patrick's Day Shamrock Magic Wand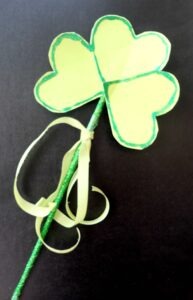 All you need for this Mimeo is green glitter ribbon tape, a wooden doweling, green card stock, green ribbon, some green glitter glue, tape, scissors and a pencil (all can be found at a local dollar store).
The steps are easy also! Just draw and cut three heart shapes out of the green card stock. Then, wrap the glitter ribbon tape around the wooden doweling. Tape the three heart shapes around the top of the covered doweling in the shape of a clover. Tie some ribbon around the base of the doweling and add some glitter glue to decorate the 'leaves' of the wand and your done!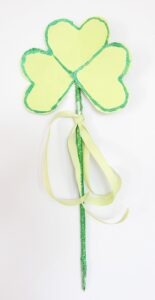 You May Also Like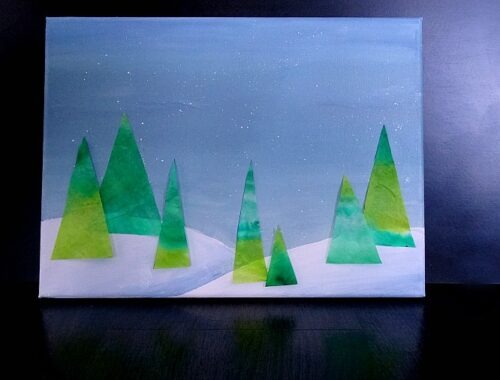 January 19, 2018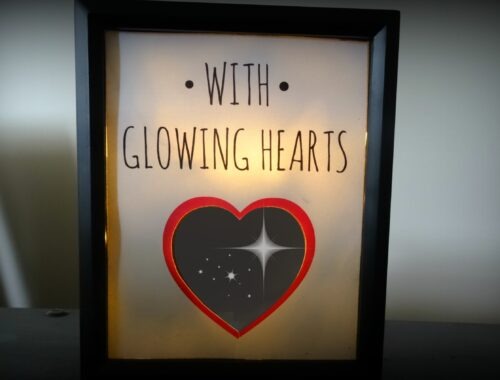 June 28, 2017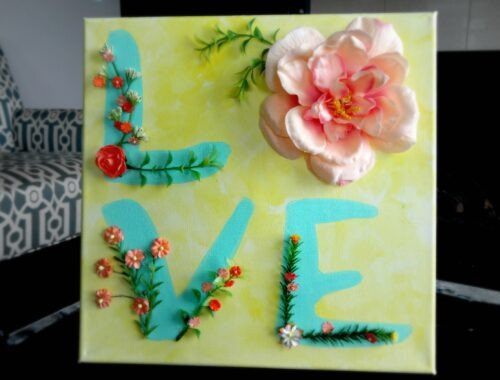 May 24, 2017