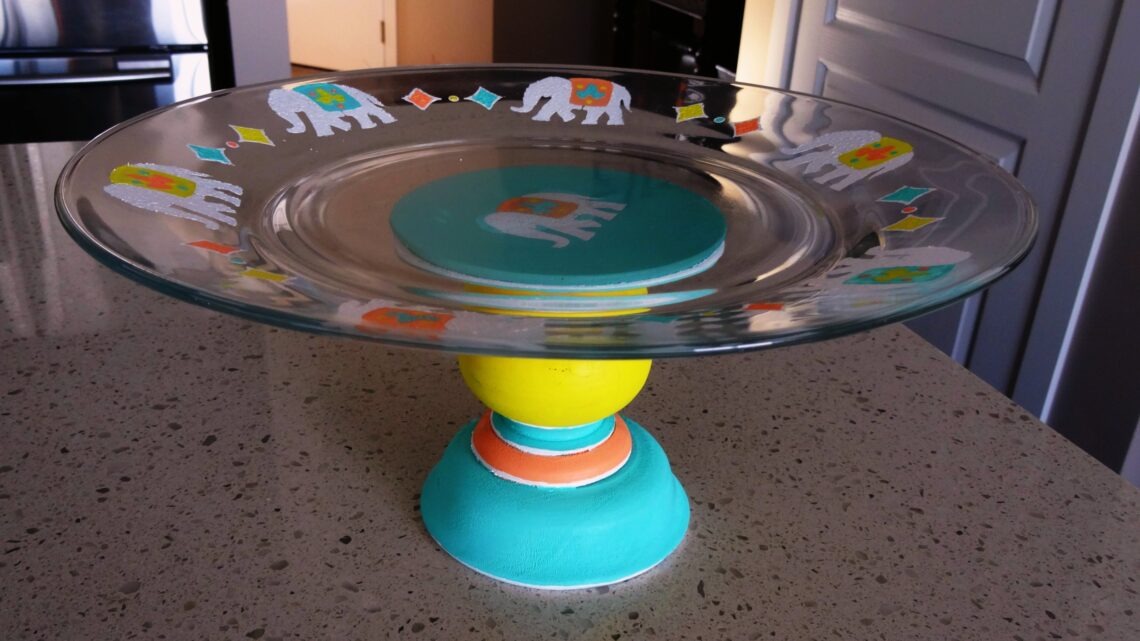 Build your own Boho Cake Stand in 8 Easy Steps
Cakes come in every shape, size, and flavour and the stands that support them should be the same. This week we will break the mould and create our own DIY Boho Cake Stand. This cake stand will be spring themed in the hope that warm weather won't be far behind! When your stand is done be sure to use sealer on the wood base and hand wash only. A little stenciling and some glue and we're on our way. It'll be a piece of cake!
What you'll need: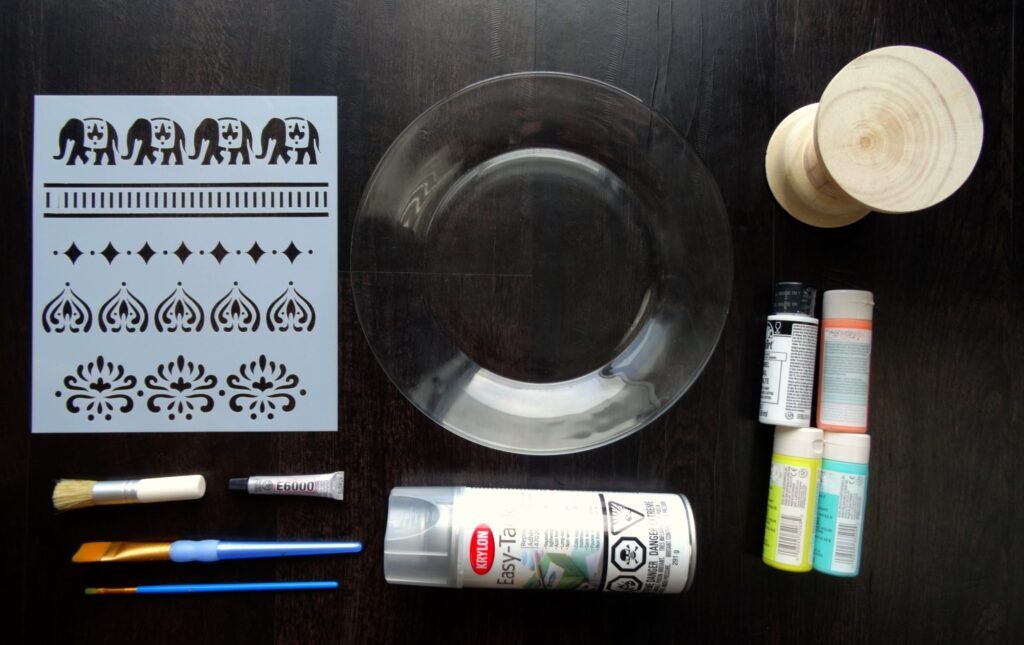 Glass plate

Wood base (a candle holder works perfectly)

Stencil

Pouncer

Repositionable stencil spray (helps to hold the stencil in place)

Enamel paints in white, turquoise, yellow and peach

Paint brushes (one wide and one detail)

E600 Glue (a silicone glue that holds just about anything)
STEP ONE: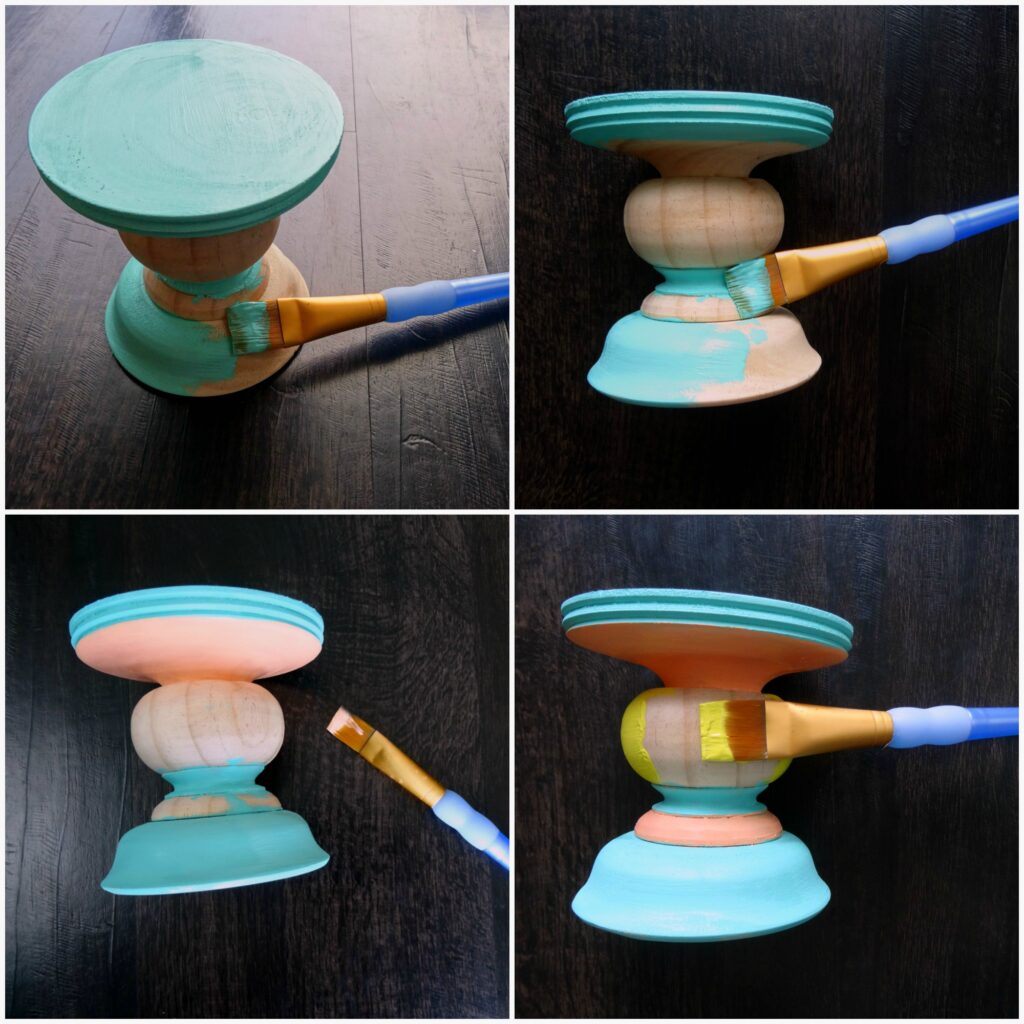 Paint the different sections of your wood base in the three coloured paints, creating a striping effect. Paint the flat top of your wood base, the side that will be holding the plate. Let dry.
STEP TWO: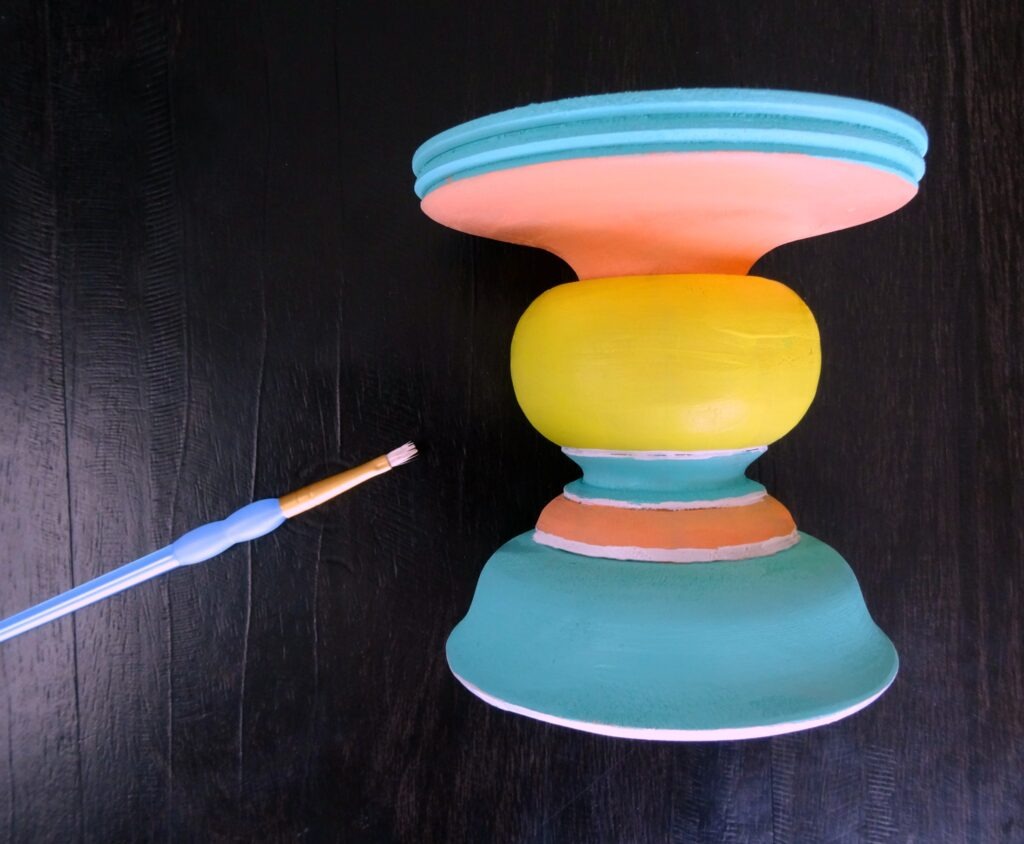 Paint white lines between each colour on your wood base. This step is a little tricky, take your time.
STEP THREE:


Using your stencil spray and pouncer; on the top of the base, stencil one elephant (or whichever image you have chosen) in white paint. Let dry.
STEP FOUR: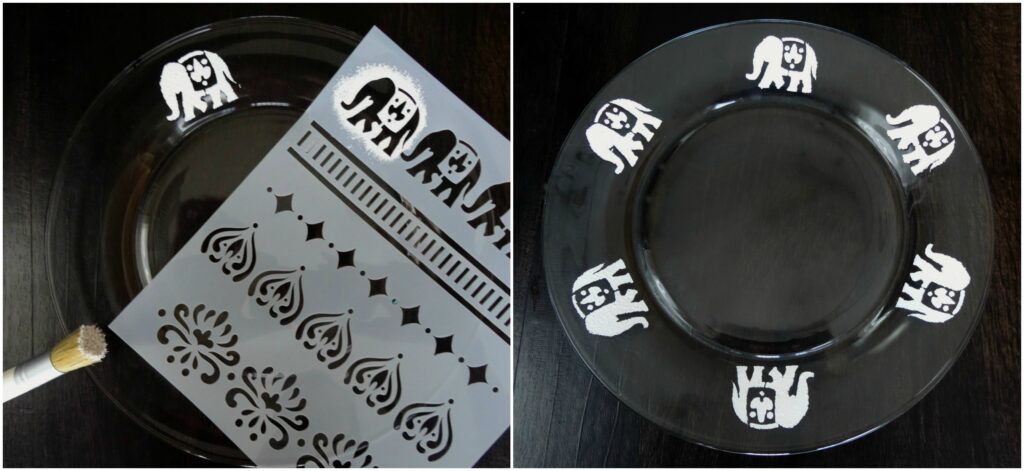 Using the same stencil, stamp the elephant image evenly around the edge of the plate six times. Let dry.
STEP FIVE: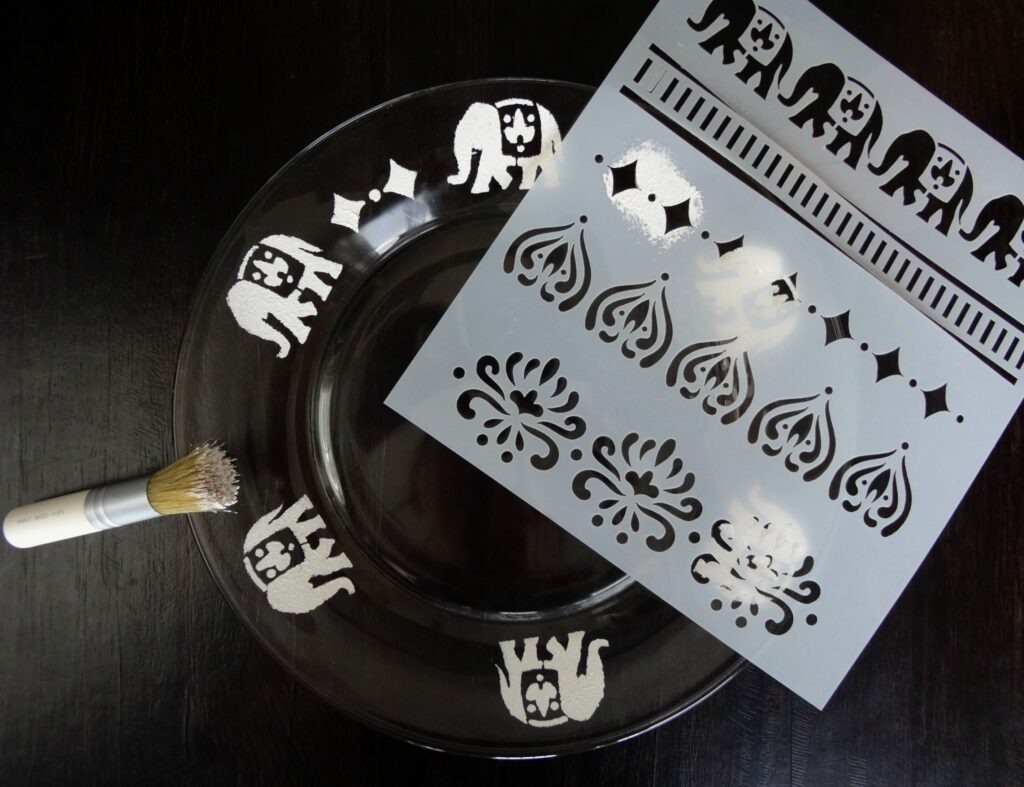 Use a border stencil to fill in the gaps between the elephants around the edge of the plate. I chose the diamond pattern seen here.
STEP SIX: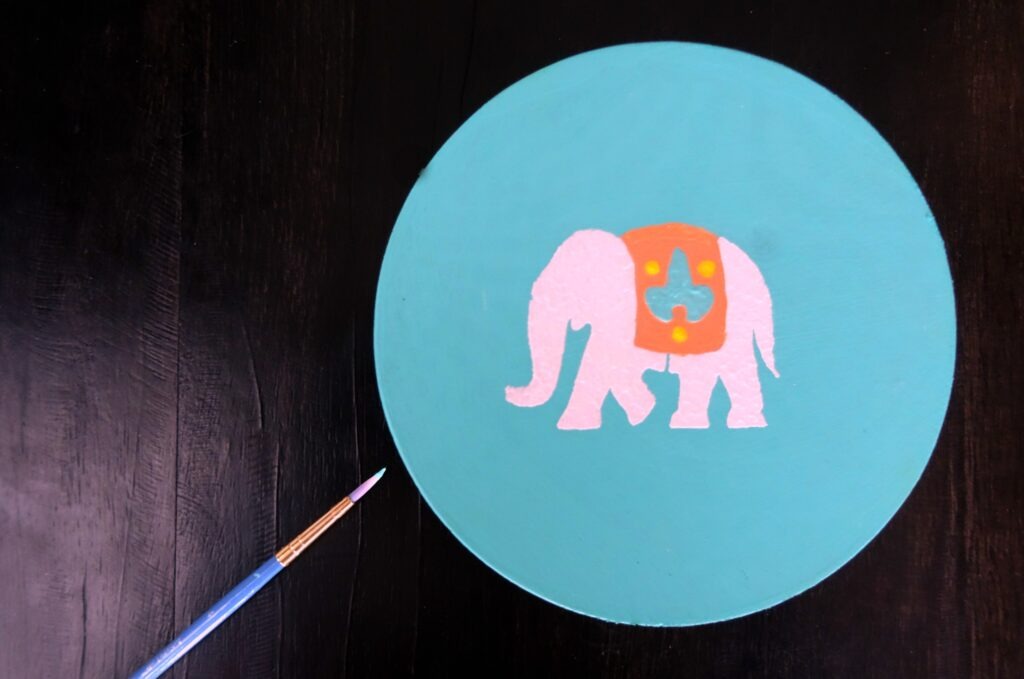 Going back to your wooden base, colour in a portion of the elephant in the colours you used on the base.
STEP SEVEN: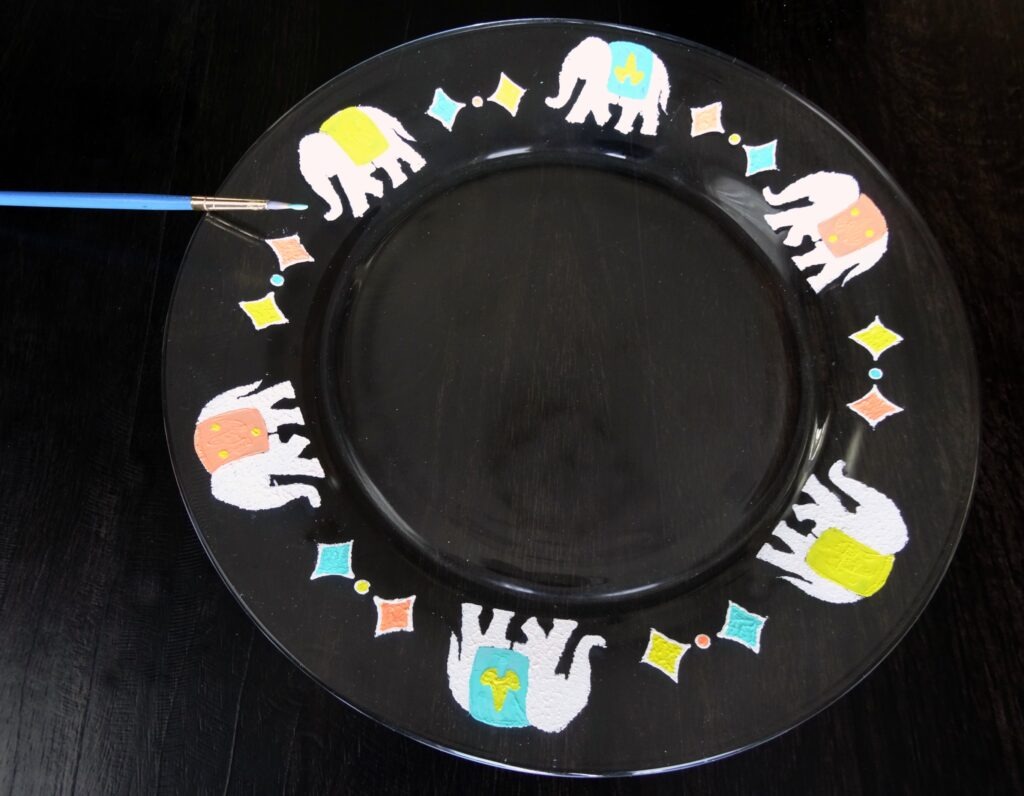 Colour in the same design on the elephants on the diamonds on the glass plate.
STEP EIGHT:


When the elephants are dry, use the E600 to attach the plate to the base. Leave this to dry for an hour or so and your Boho Cake Stand is ready to hold tasty treats!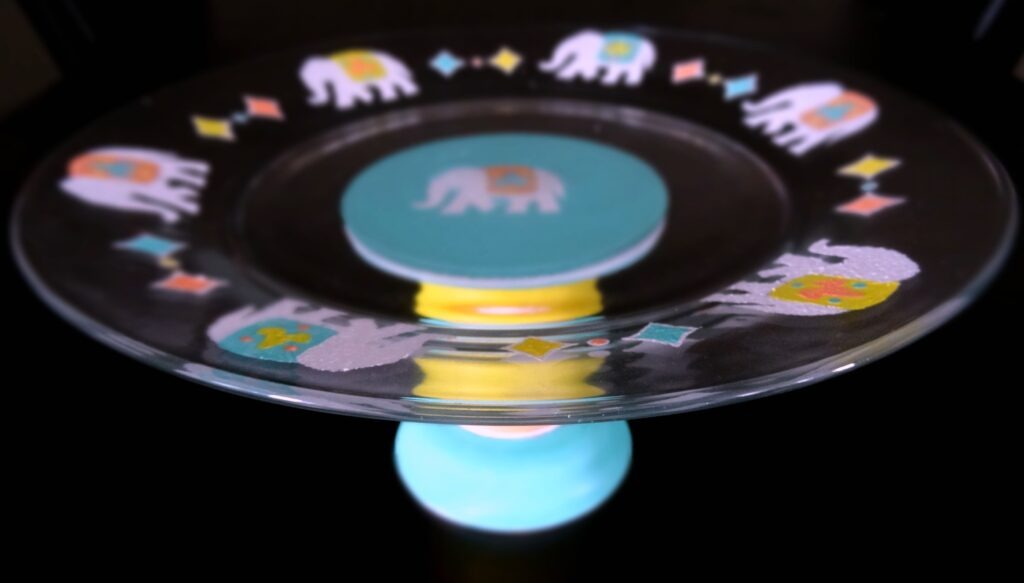 Enjoy this Project? Try this one: Sparkle Mason Jars
You May Also Like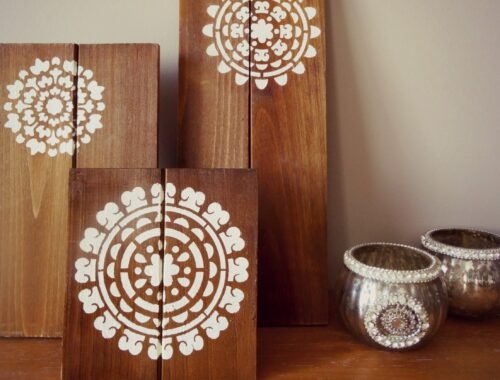 January 25, 2017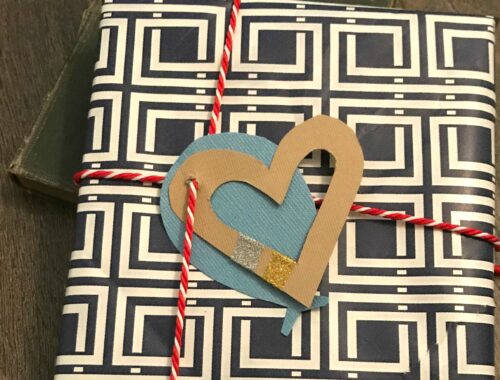 January 24, 2018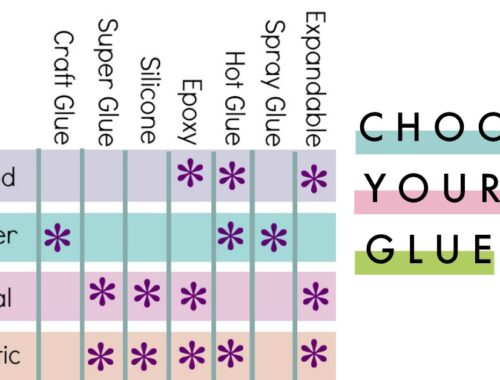 April 28, 2017