Make Your Own Gift Tags
I love a good craft, especially the ones that will save me some money in the long run! Make Your Own Gift Tags and you have a craft that is fun, keeps it personal and can save you the cost of a card if needed. They are fun to make and completely customizable, you can make then any colour and any shape. Some examples could be a house for a 'new home' gift, or a rattle for a baby shower.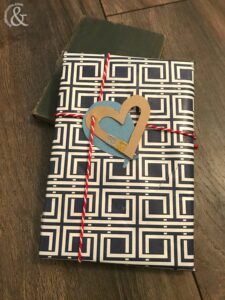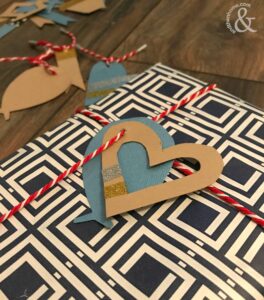 The materials for this one are easy to find, you likely have all you need in your crafting supplies. Use all of the materials I did or add some of your own. I try to keep it easy because finding time to craft around here with 3 kids under 5 is difficult! Also, consider less is best for these tags. Sometimes simple is the most satisfying to look at. I chose to make a bunch of banner style tags for an easy to grab, all occasion tag. But I also made some balloons and hearts for birthdays. Adding a little washi tape to the edges of the tags gave them a ton of life and character. I love everything sparkly, so naturally the washi tape I used was just that ?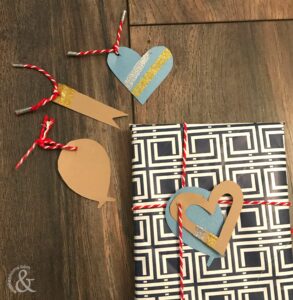 Here's the how to: MAKE YOUR OWN GIFT TAGS
Materials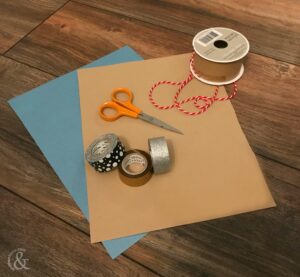 Measure and draw your preferred shape onto the cardstock. The banner shape I used was about 3 x 1/2". Once you have it drawn, cut it out.
Add your washi tape. You could use other embellishments such as stickers, gems, glitter etc. If you need glue, be sure to set them aside and allow them to dry completely. When your happy with the way your tag looks, punch a hole into one end.
Add the corded ribbon and you're done! Be sure your ribbon is at least 6″ long to allow it to 'dangle' a little.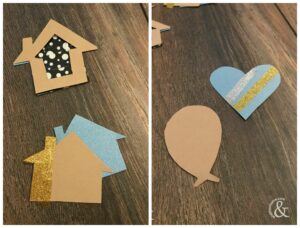 I hope you like these Gift Tags. Don't be afraid to combine shapes to create some depth and character. Don't forget to make some personalized ones too, choose favourite colours, themes or animals for kids. That's what makes this craft so much fun, it can always be different!
If you loved this craft be sure to check out Victoria's DIY Favour Boxes, see how she uses scrapbook paper to make beautiful favour boxes for weddings and while your there, check out some pictures from her hilarious scavenger hunt around Banff National Park!
*Disclosure: Some of the links in this post are affiliate links. There may be a small commission made by our recommendations, and/or link to products mentioned or services on this website. Any potential purchase you make will help us continue to bring you amazing content, step-by-steps and product reviews.
You May Also Like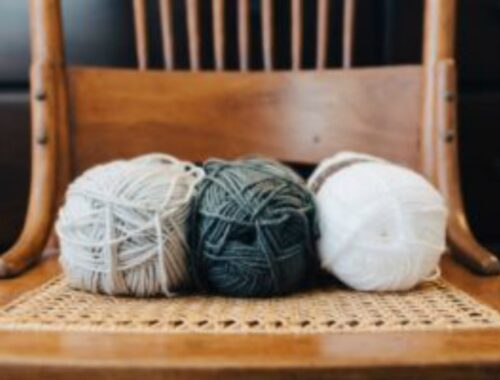 July 26, 2018

August 2, 2017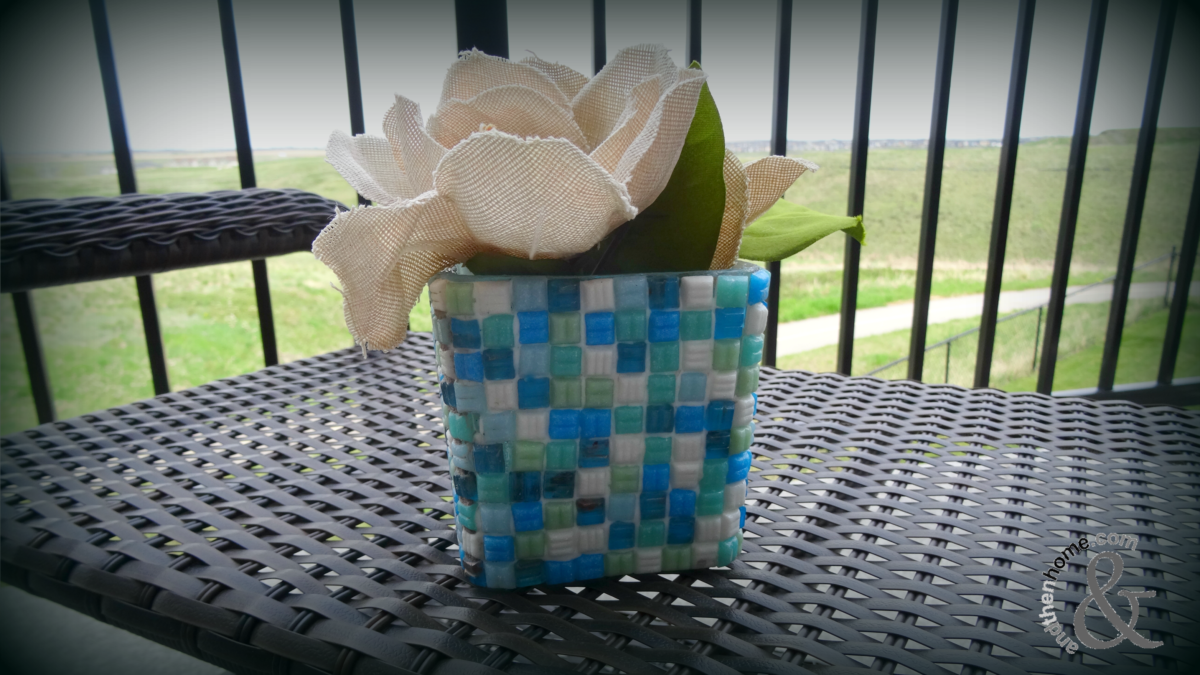 May 17, 2017