DIY Christmas Candy Cane Wreath
This cute DIY Christmas Candy Cane Wreath is a great holiday craft! It's fairly easy to make and the supplies won't break the bank. Get the kids to help too, this wreath could make a great teacher's gift. We used a hot glue gun to attach all the candy canes together, but you could use double sided adhesive strips to make it a little more kid friendly. Christine's girls are still on the young side so they were happy to help pass the materials and stick the embellishments on after we placed the 'blob' of hot glue.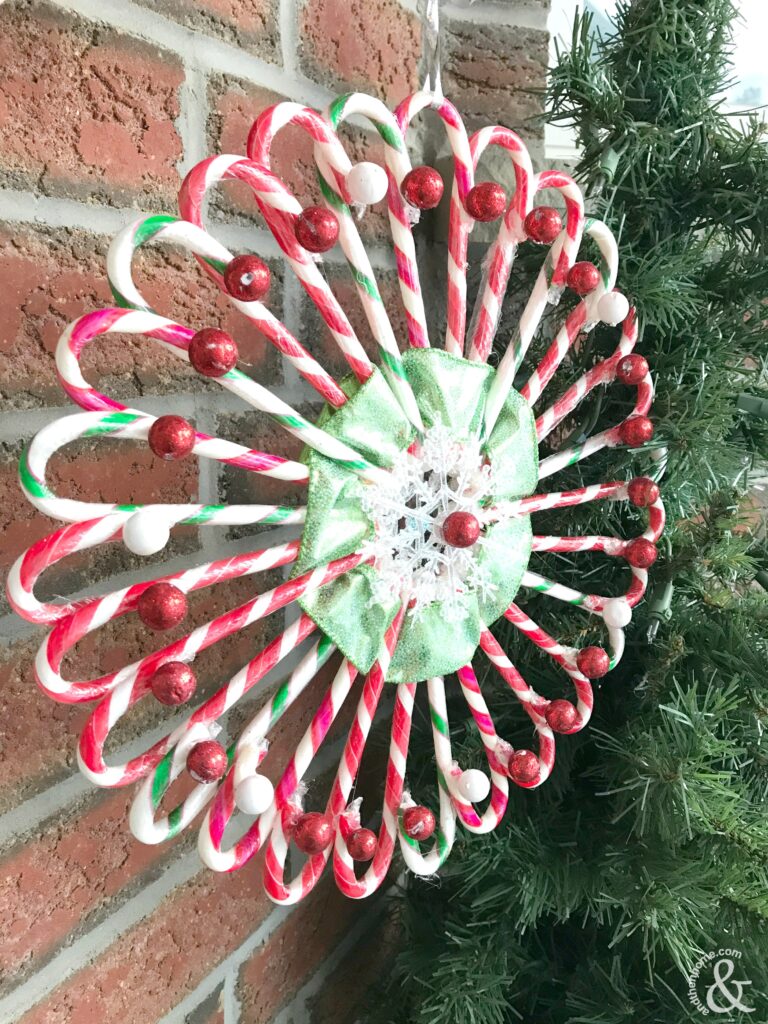 Here's the step by step! DIY Christmas Candy Cane Wreath
What you'll need:
About 28 candy canes (any flavour/colour)

Hot glue gun

Ribbon

Some plastic snowflakes

Embellishments (we used sparkly balls)
How to:
Before you begin to use glue, we recommend setting up a mock wreath to see how your design will look. Since we used 3 different types of candy canes we wanted to see how the pattern would look. Once you're happy with the look, it will be easier to put together.
DIY Christmas Candy Cane Wreath

Firstly, place a small amount of glue on the top and bottom of one candy cane. Continue this step until all of the candy canes are attached. Remember to create a circle with them as you go, this should occur naturally but you may need to help it out a little.


Once the circle is complete add the snowflakes using the hot glue gun. One on each side of the wreath, this will help hold it together.

Now for the ribbon! Weave the ribbon in and our of the candy canes, we did three on top and one under, this way more of the ribbon was exposed. Use the hot glue gun to adhere the loose ends of the ribbon to the wreath. Also, attach a small loop of ribbon to the top back of the wreath. This will be used to hang it.

Your Christmas Wreath is just about done, one step left…
Finally the embellishments, we used the hot glue gun once again to stick the balls onto the wreath.
We hope you loved this wreath as much as we do! If you tried one out, don't forget to share it with us on our Facebook page, or send it in an email! We're always happy to see DIY projects!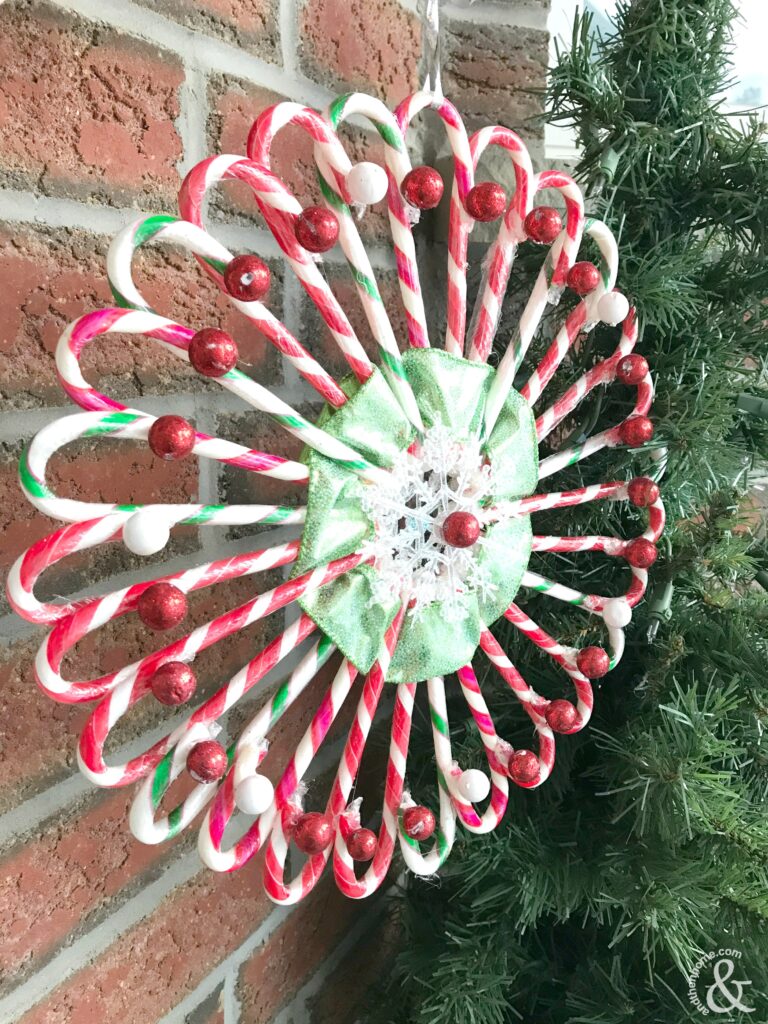 *Disclosure: Some of the links in this post are affiliate links. There may be a small commission made by our recommendations, and/or link to products mentioned or services on this website. Any potential purchase you make will help us continue to bring you amazing content, step-by-steps and product reviews.
You May Also Like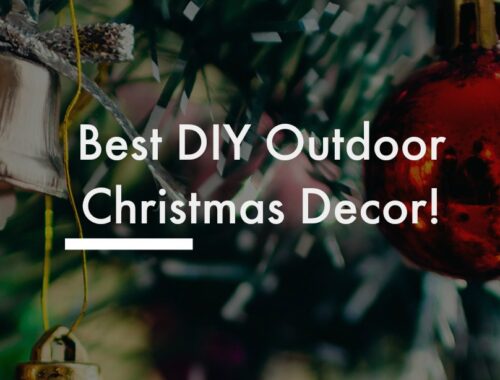 November 20, 2018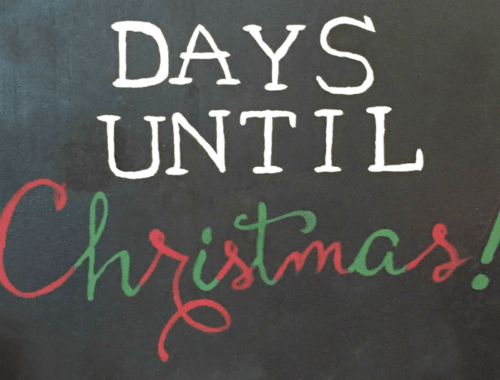 October 8, 2018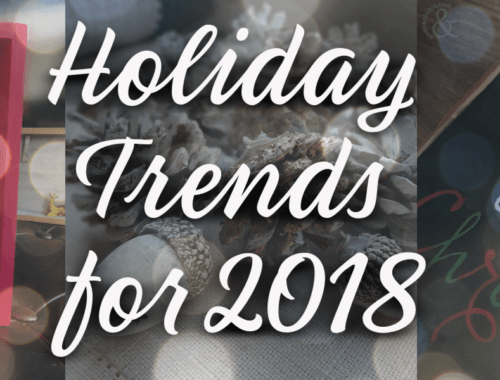 November 20, 2018