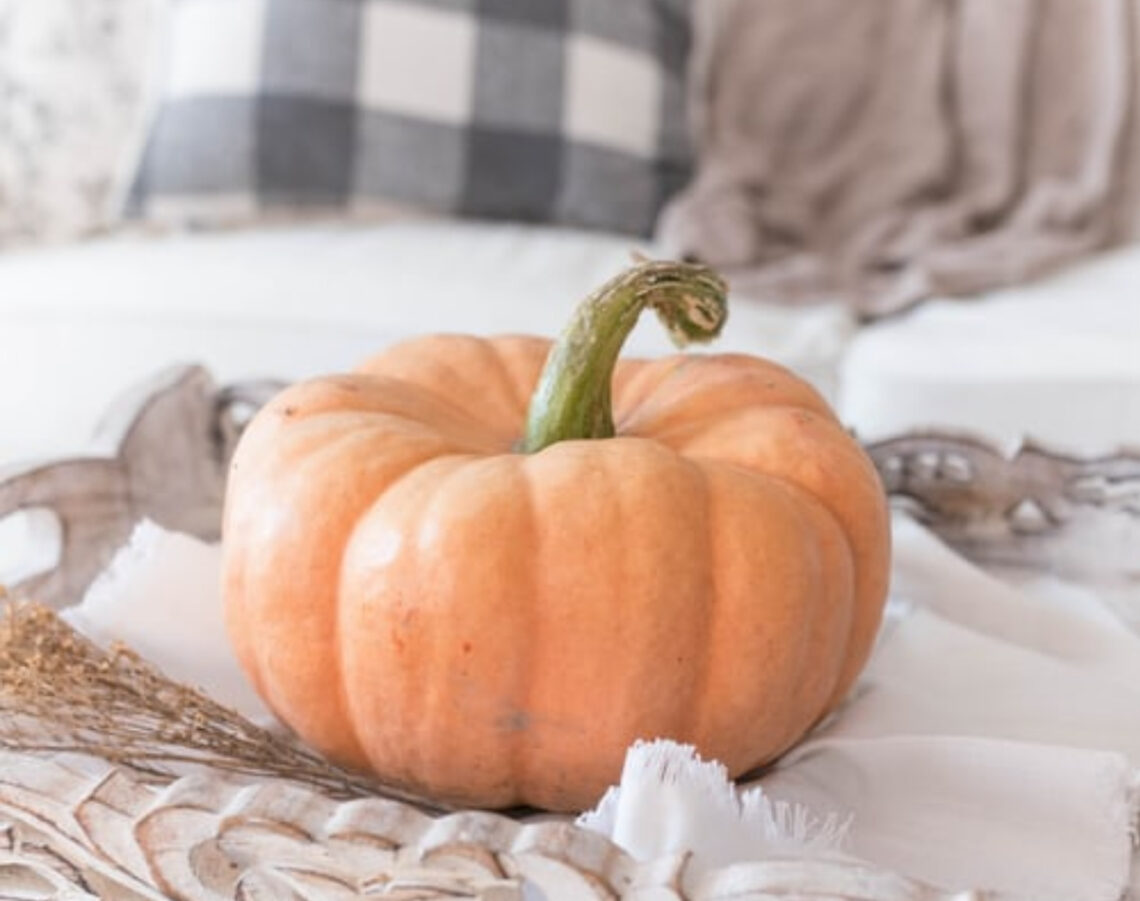 Get Fall Ready with these Easy DIY Fall Ideas
It's still summer, but the days are getting shorter and cooler already. It may not be time to put the pumpkins out, but its never too early to get your DIY fall and halloween Decor projects started. Since the nights are so cool right now, it feels like a good time to break out some fall seasonal decor and scents. We're bringing you the best of everything DIY in home decor so you can Get Fall Ready with these Easy DIY Fall Ideas.
There may be a commission received if you purchase through links in this post*
Let's take a look at the best in DIY Fall home decorating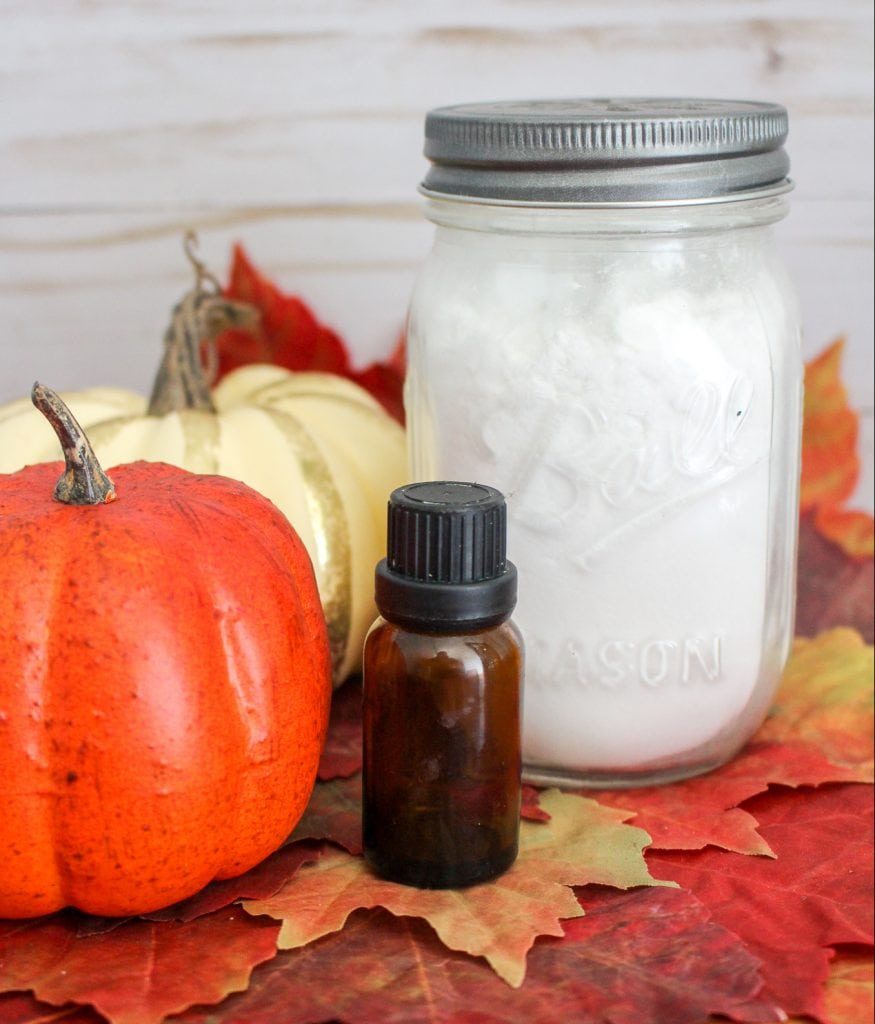 Get fall ready with this all natural DIY cleaner. This recipe uses essential oils to create the perfect fall scent for all your home cleaning needs! Check it out here —> Easy as Pie Pumpkin Spice Cleaner by: Get Green Be Well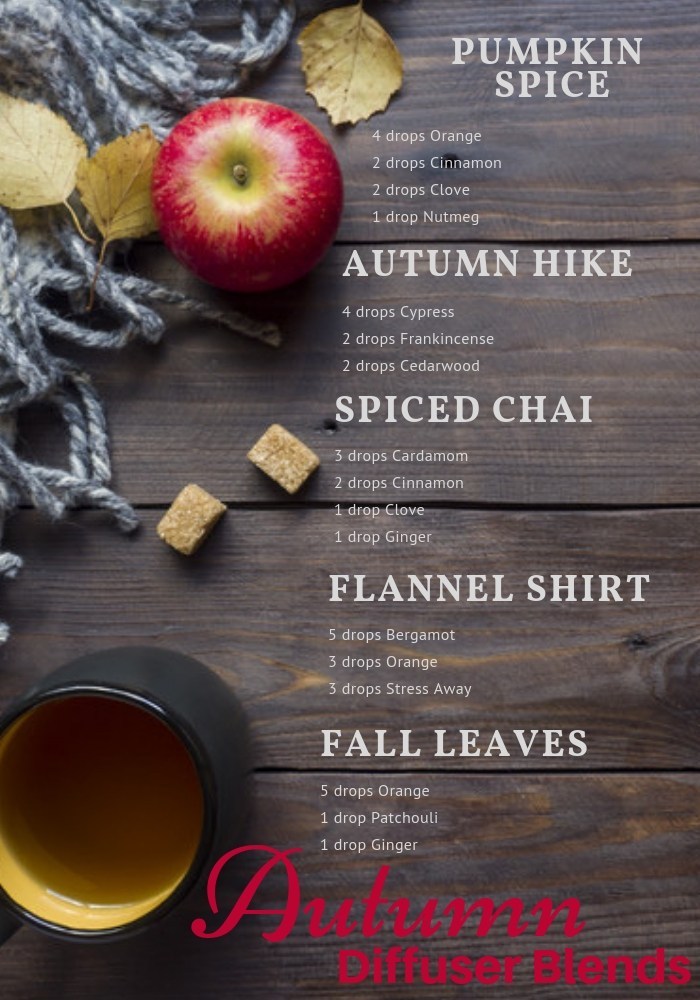 Have a diffuser? Create the perfect fall aromas by using these diffuser blends, try them all to see which one you like the most. 5 Autumn Diffuser Blends to Welcome Fall by: Pink Fortitude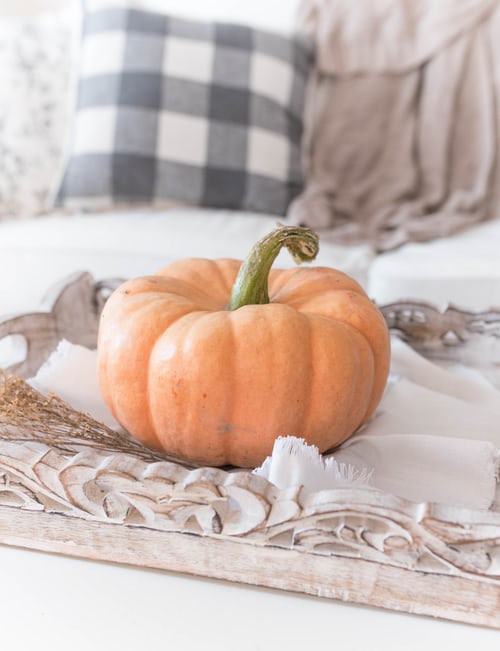 Need some general fall decorating tips? Here's Five Helpful Tips for Fall Decor by: And Then Home to help get you started!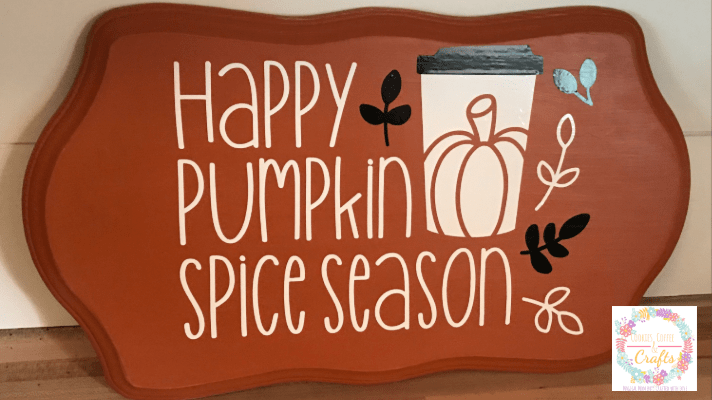 This cute sign is just what you need for pumpkin spice season! And to make it even better, this sign is an up-cycle! See the tutorial here —> Happy Pumpkin Spice Sign for All by: Cookies, Coffee and Crafts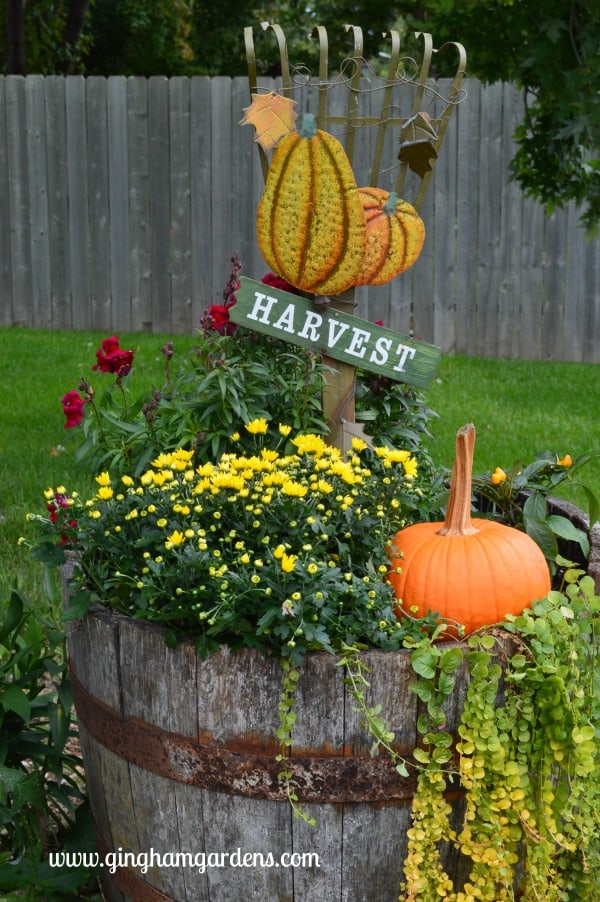 Here's some great tips on getting your garden ready for fall! Save money and use the same planters from summer and adding some fall decor. These Tips on Transitioning Container Gardens to Fall by: Gingham Gardens has the how to!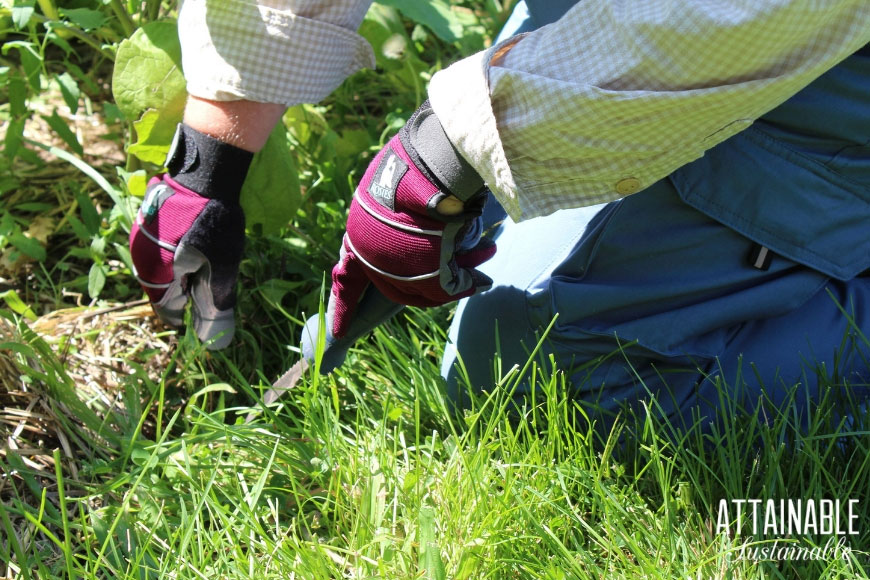 If your prepping your gardens, you don't want to forget about fall clean up! Just before winter consider doing these outdoor chores to help keep your lawn and gardens growing the way they should. Read more here —> Fall Clean Up: Four Chores to Tackle Before Winter Sets In by: Attainable, Sustainable.
Get Fall Ready with these Easy DIY Fall Ideas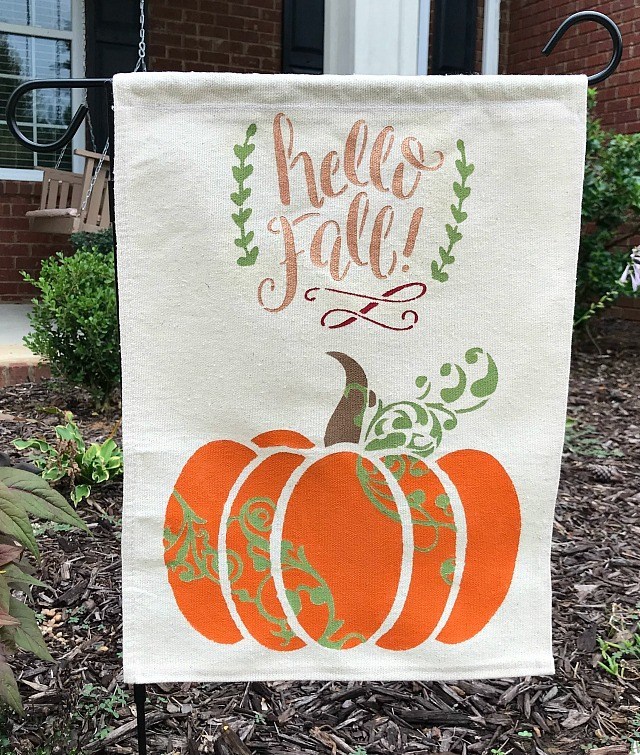 Now the gardens are prepped, the decor can be placed! How about creating a DIY garden flag? This flag is a beautiful addition to any garden, especially the leading up to the front door. Check out how to make this easy fabric sign here —> DIY Garden Flag Using a Pumpkin Stencil by: Intelligent Domestications.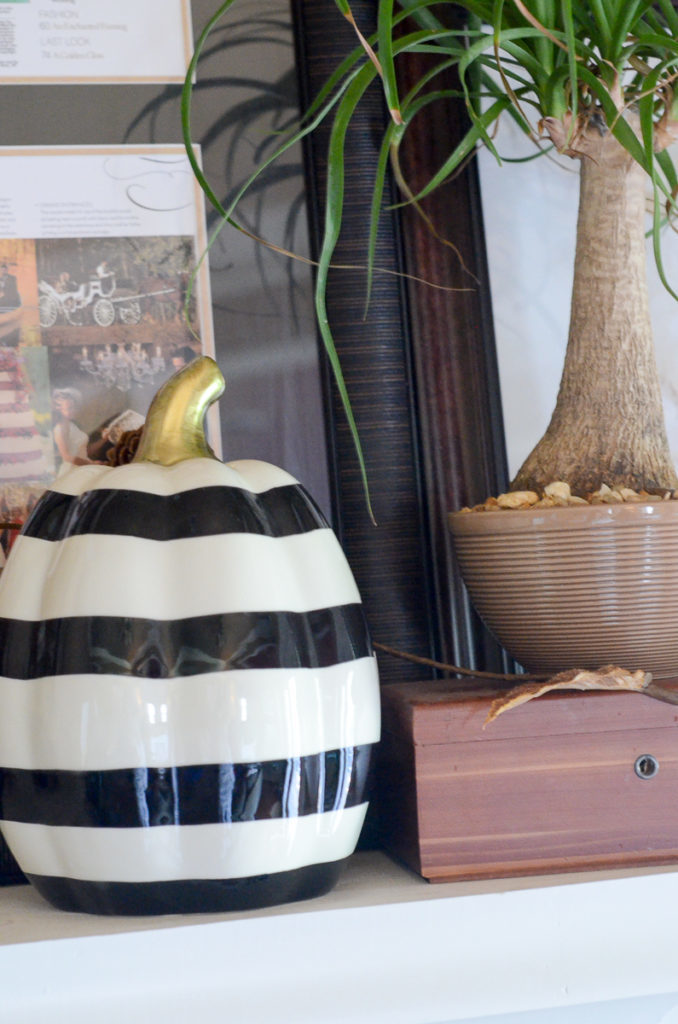 Definitely one of my favourite things, decorating with plants! Using plants coupled with home decor is never a bad idea, they will fit in with any style of decor. Think about farmhouse, modern, Scandinavian styles and many more. Here's some great ways to incorporate plants into your home —> Inexpensive Fall Decor with House Plants by: The Gifted Gabber.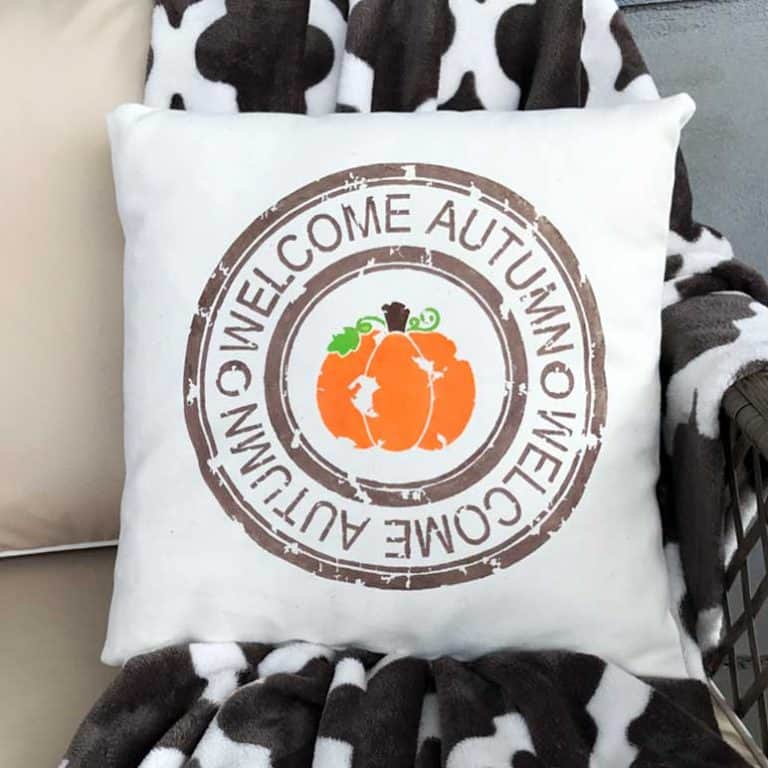 Love stencilling? This pillow will look perfect on your patio chairs or in the living room, not to mention it's easy to make. Choose your own colours or paint in like manner as recommended! Here's the step by step tutorial —> Stencilled Autumn Pillow by: Burton Avenue.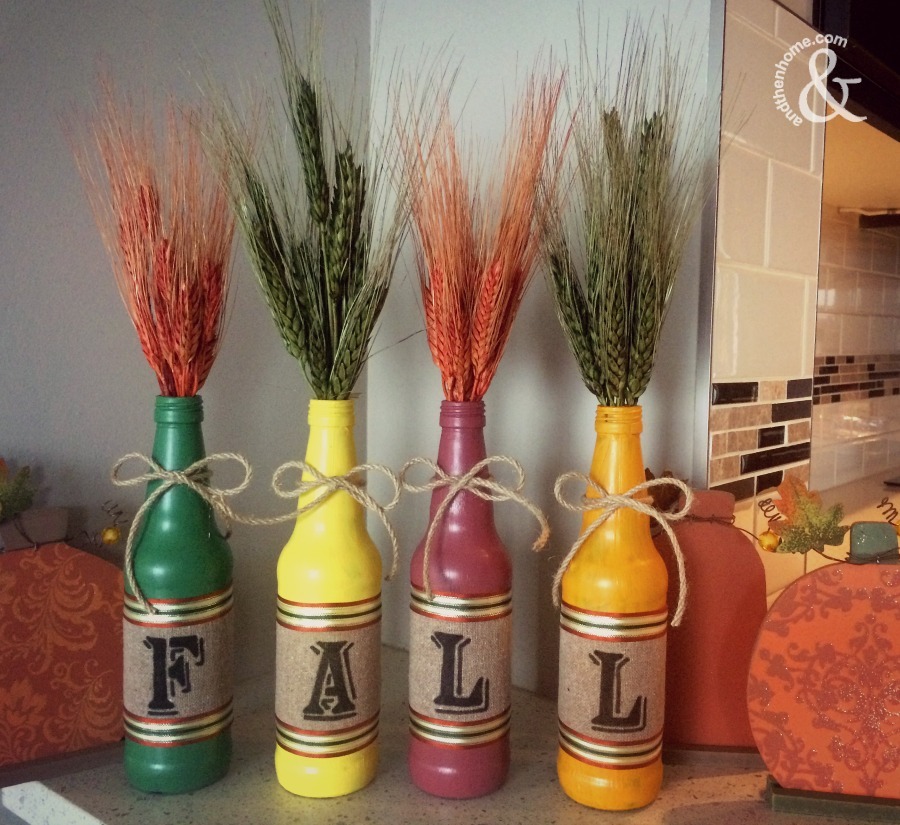 This beer bottle decor is easy and inexpensive to make while creating a beautiful entry way or mantel decor display! Match it with some pumpkins and you're set. Check out the pictured tutorial here —> Fall Decor – Accessorize with Beer Bottles by: And Then Home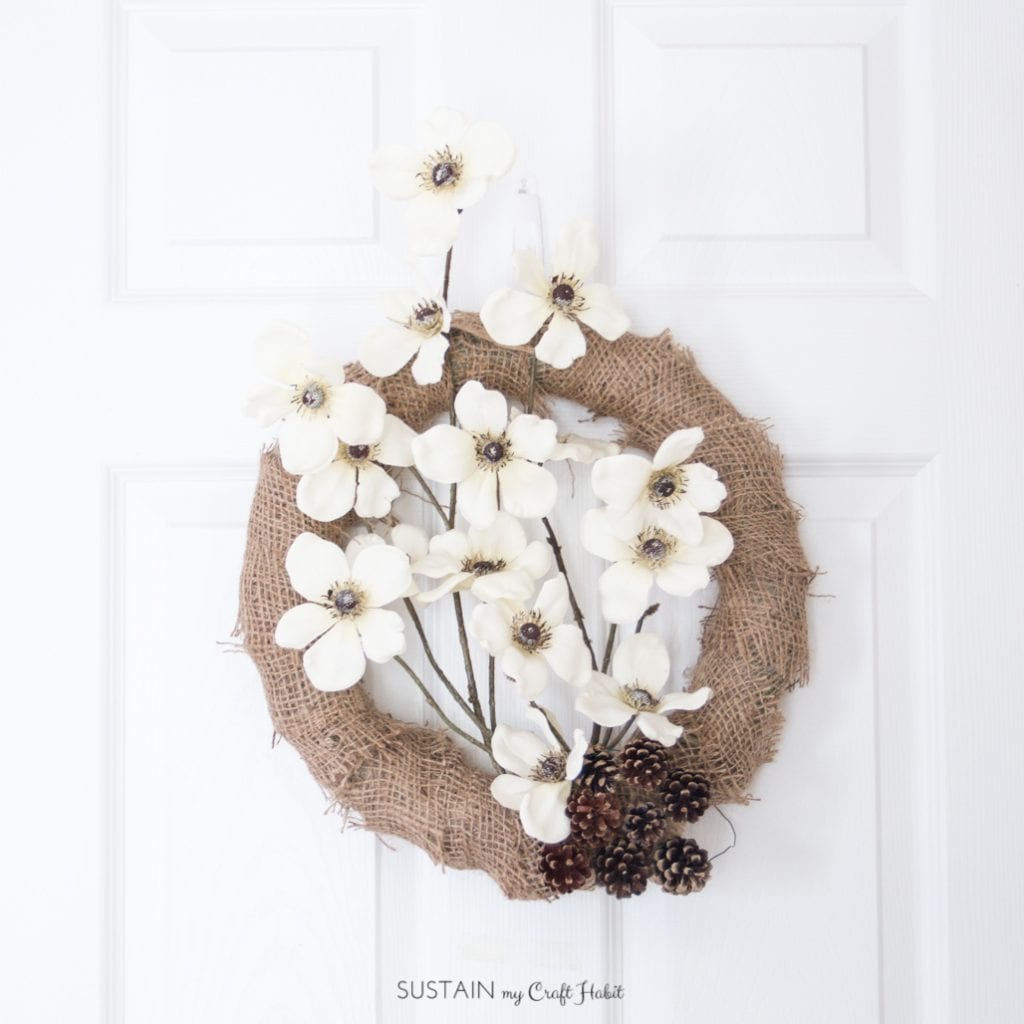 This wreath is a summer to fall crossover decor piece. What does that mean? Simply that this wreath looks equally beautiful in the summer as it does in the fall. Make one today and enjoy this beauty for two seasons! Easy DIY Burlap and Floral Fall Wreath by: Sustain My Craft Habit.
Easy DIY Fall Ideas, Be Fall Ready!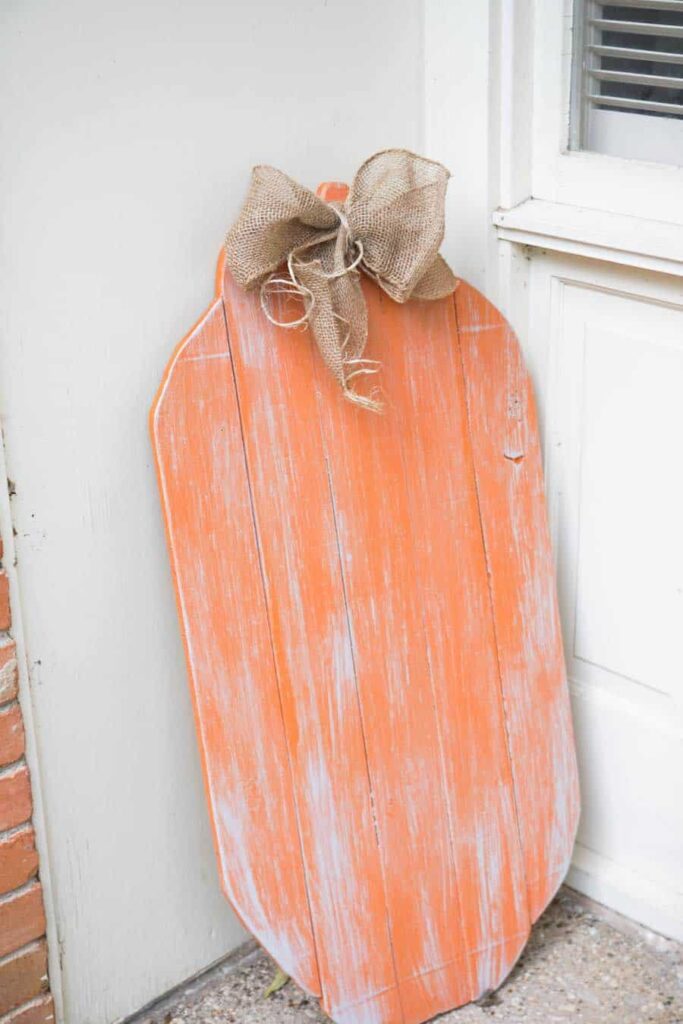 This pumpkin porch sign is a great addition to any fall decor arrangement! The kids will have fun painting the pumpkin and seeing their hard work displayed. As mentioned in the tutorial, you could even add a jack-o-lantern face to carry it into Halloween (consider doing it on the reverse side!). See the easy step by step here —> How to Make a Wood Pumpkin for Thanksgiving by: Dad Life Lessons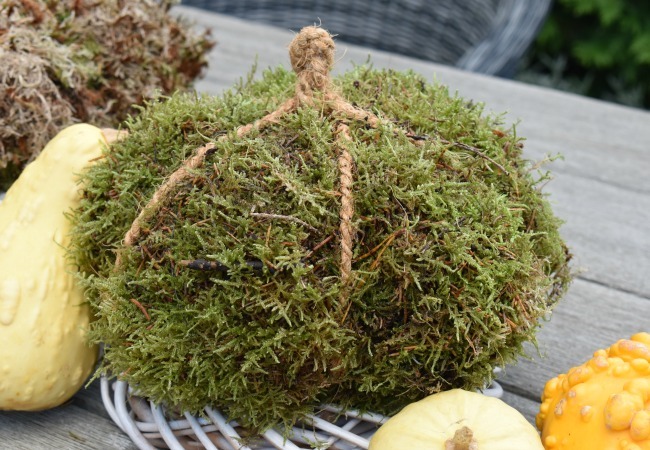 This cute moss pumpkin is very easy and inexpensive to create. Perfect for a table centrepiece or sitting on the mantel. It's got a farmhouse feel and would complement any white surface or natural wood accents. See how to make yours here —> How to Make a DIY Moss Pumpkin by: A Happy Home In Holland.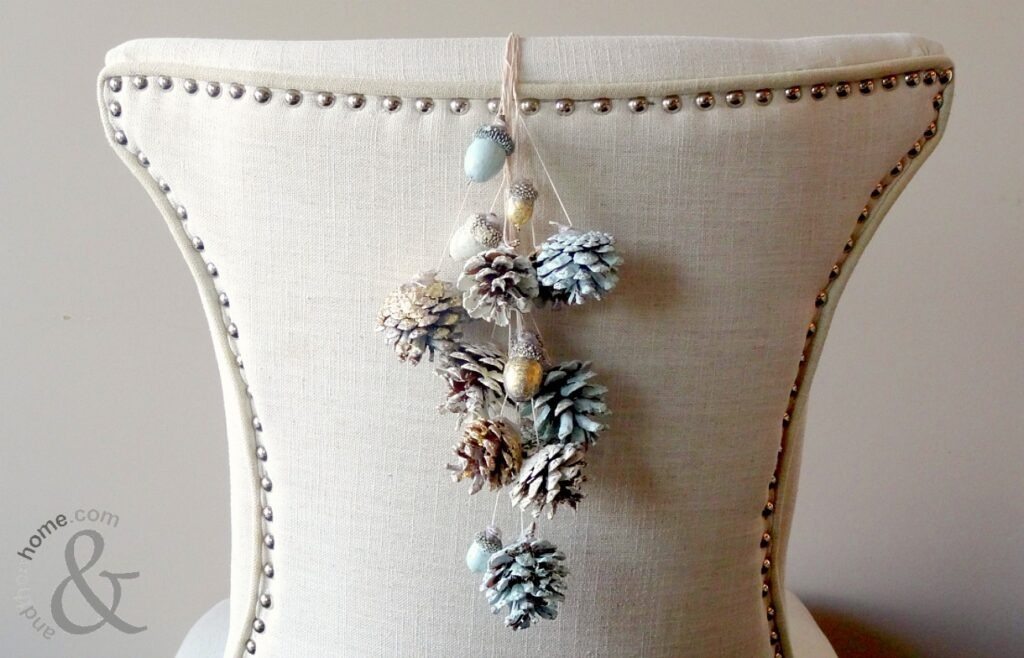 If your not quite ready to dive into the riot of fall colours, here's the perfect project to get you started. Pine cones and acorns rustically painted with a neutral palette, hang them from your door or put them in a vase coupled with fall flowers – they make for a beautiful start to Autumn decor. Rustic Painted Pine Cones and Acorns by And Then Home
Hope this helped you find the perfect fall decor project!!
*Disclosure: Some of the links in this post are affiliate links. There may be a small commission made by our recommendations, and/or link to products mentioned or services on this website. Any potential purchase you make will help us continue to bring you amazing content, step-by-steps and product reviews. Products are not exact to what we use, be sure these materials are right for you!
You May Also Like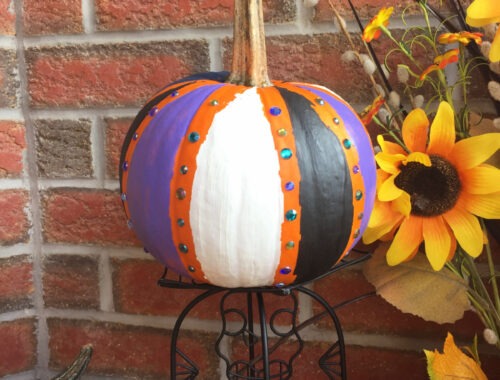 October 6, 2020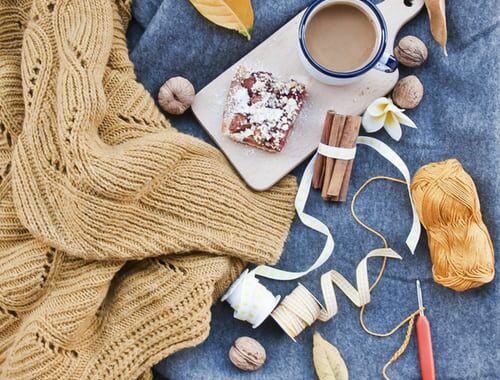 September 9, 2019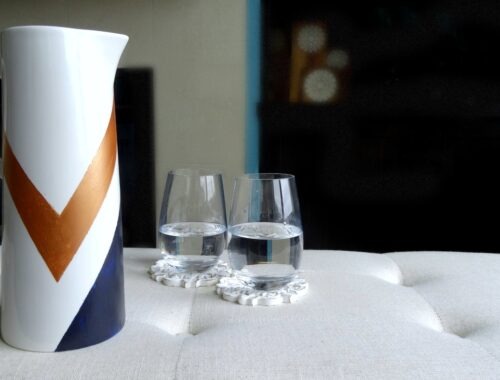 October 2, 2018