Quick, Easy Apple and Pumpkin Spice Craft and Decor Ideas
It's pumpkin spice season!!! It's official, our local coffee shop has released their seasonal pumpkin spice bevy! That means we need to get started on my fall decor and crafts. Since this time of year can be busy if you have kids (back to school in our area) fall crafts and projects need to be quick and easy. With that said, we've gathered some Quick, Easy Apple and Pumpkin Spice Craft and Decor Ideas to have your home fall ready!
Some of these easy DIY crafts are no-sew fabric designs, yarn ideas, wood working and even a quick crochet pattern! Be sure to check them all out since you never know what you'll be good at, and what materials you'll prefer.
Now, lets get to the best list of Quick, Easy Apple and Pumpkin Spice Craft and Decor Ideas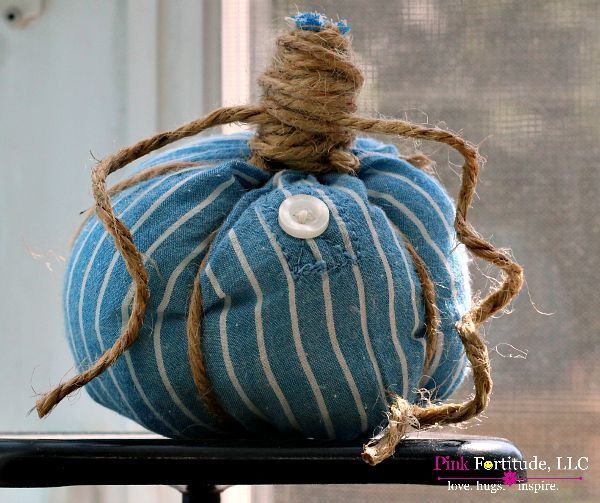 Here's a cute and easy project, with only four materials needed you'll have this project finished in no time! Not to mention it can be personalized and unique, by using your old shirts and sweaters. Check it out here —> No Sew Fabric Pumpkins – Upcycle Your Old Shirts and Sweaters by Pink Fortitude.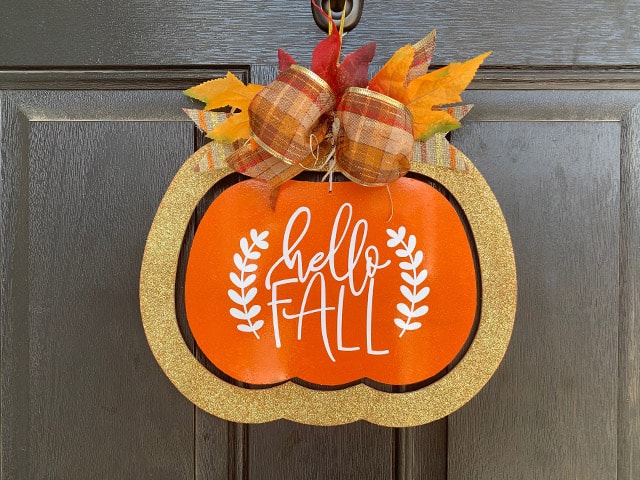 A very cute fall dollar tree makeover craft. This door hanger uses the beautiful sparkle and shape from the original dollar store version but transforms when adding a quick cricut stencil and some adhesive vinyl. See the tutorial with free SVG file here —> Dollar Tree Makeover: Easy Fall Door Hanger by Burton Avenue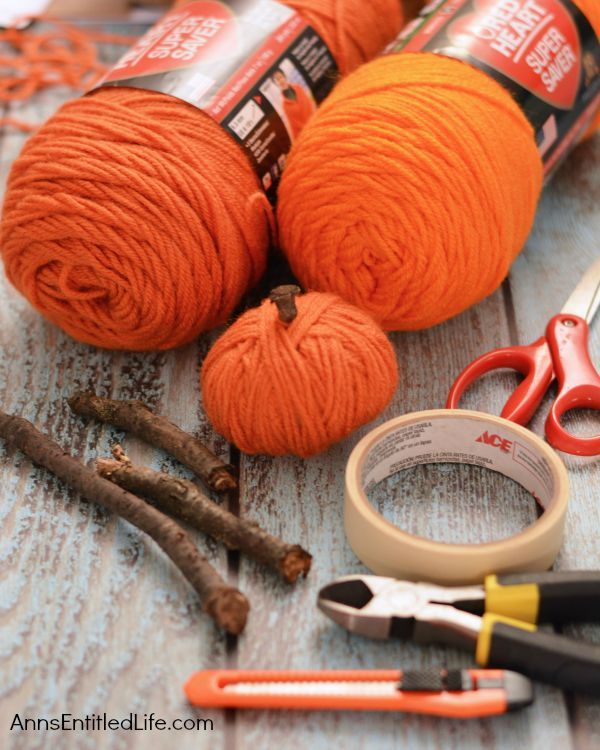 This craft is a great one for adults or kids. It's easy and inexpensive to make and don't require any crafting skills which makes it perfect for kids. You likely have all you need to create these cute yarn wrapped pumpkins. Maybe a trip to the local craft store for the perfect colour of yarn is all you need. See the easy tutorial here —> Easy DIY No-Sew Yarn Wrapped Pumpkins by Ann's Entitled Life.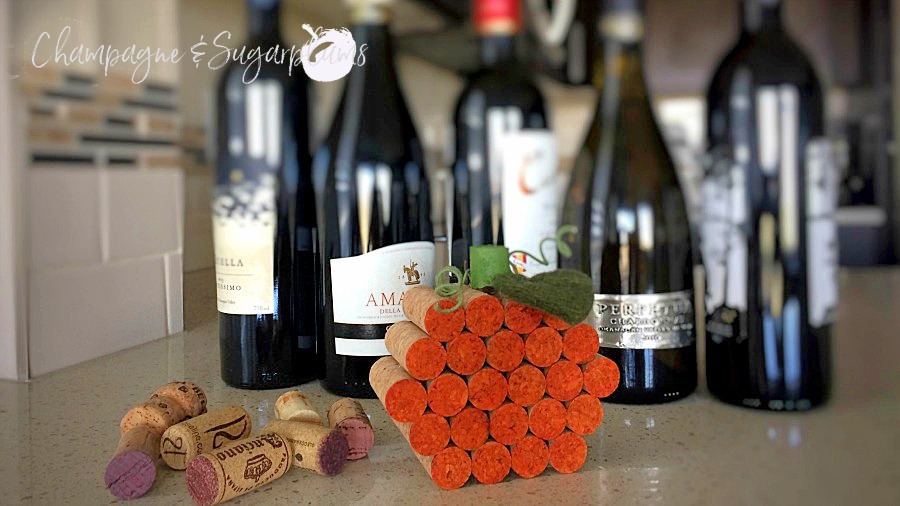 Save your wine corks for this easy craft, perfect for the bar or kitchen counter. Don't drink wine? You can find corks at your local craft store. This craft doesn't take long to complete and therefore a nice way to spend a couple hours on a cool fall afternoon or evening. See how to create your cork pumpkin here —> Easy Jack O Lantern Cork Pumpkin by Champagne and Sugarplums
There's still more Quick, Easy Apple and Pumpkin Spice Craft and Decor Ideas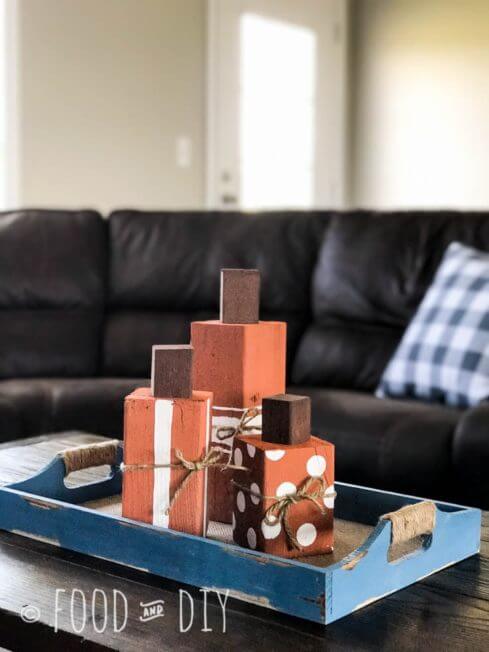 These wooden pumpkins are very popular right now. If you haven't made some already, here's your chance to make some great ones! We love the designs painted on these wood pumpkins. A perfect addition to any home decor. See the photographed tutorial here —> Easy and Adorable DIY Wood Pumpkins by food and diy.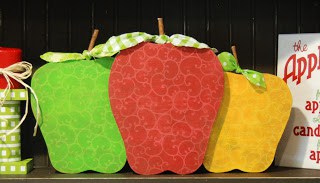 How about some apple spice!? These cute apples are just what you're looking for, they are easy to make and look oh so scrumptious. September is the perfect month to show off these wood apples. With back to school and fall settling in, apples are a must for decorating! Make your own by following the tutorial found here —> Swirly Wooden Apples by Burton Avenue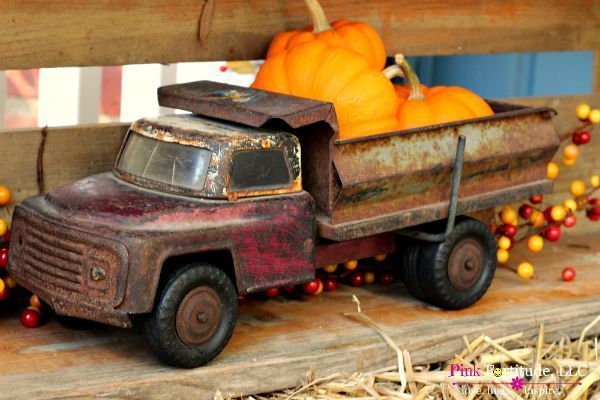 No time to finish a project this season? Take a quick trip to you local antique shop and keep your eyes peeled for 'seasoned' toys like trucks, cars and wagons. They make perfect fall decor pieces! Add some pumpkins and you're set. See how this vintage toy truck has been made into a beautiful fall display Junkin Pumpkins by Pink Fortitude.
DIY Pumpkin and Apple Crafts!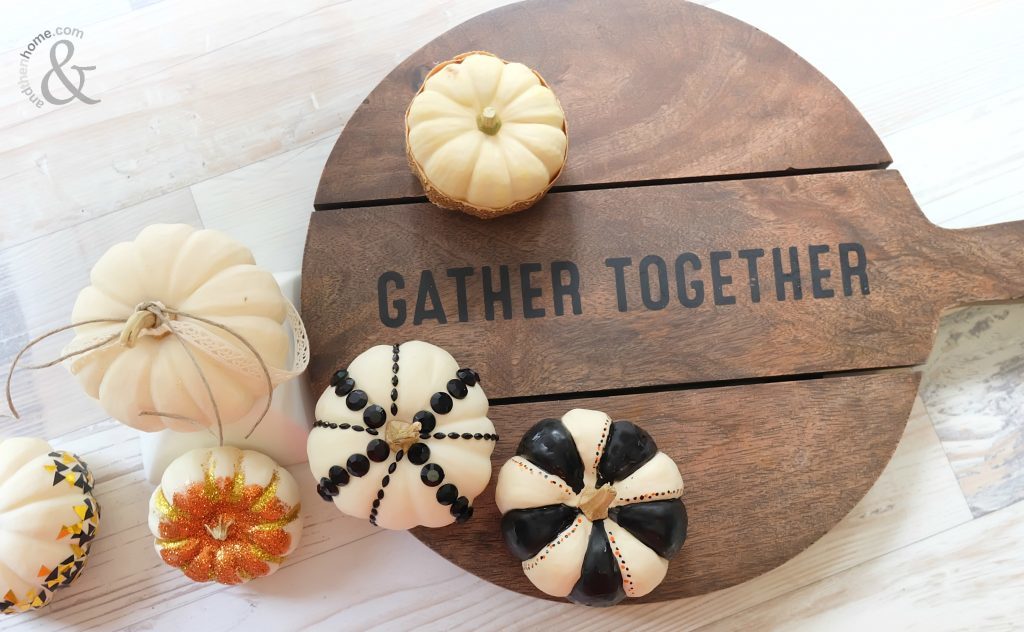 Grab some mini pumpkins, black paint and sparkles and you've got a recipe for some awesome fall decor! These white mini pumpkins will look great as a centre piece on your dinning room table, or coupled with a vase on the mantel. Spread them throughout the house or perhaps on the front porch. Check out 7 Trendy Ways to Decorate Thanksgiving Mini Pumpkins by And Then Home.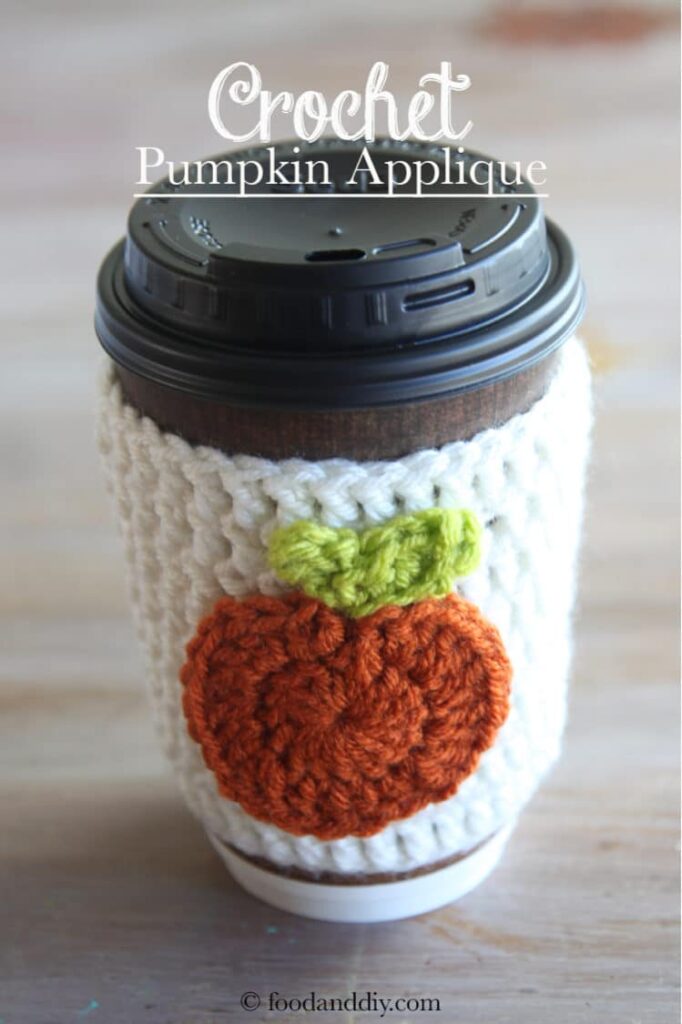 This is a cute crochet pumpkin that can be added to any other crochet project you might have. Food and diy suggests placing it on a coffee cozy or baby hat. Additionally, you could add this cute pumpkin appliqué to most home decor projects too! Consider adding it to a "welcome fall" board or canvas also, just use a glue gun. Check out how to make one yourself here —> Easy 10 Minute Crochet Pumpkin Appliqué by food and diy.
We hope you found a Quick, Easy Apple and Pumpkin Spice Craft and Decor Idea for your home this fall! Looking for more? Check out our fall collection here – And Then Home's Fall DIY Home Decor Collection.
*Disclosure: Some of the links in this post are affiliate links. There may be a small commission made by our recommendations, and/or link to products mentioned or services on this website. Any potential purchase you make will help us continue to bring you amazing content, step-by-steps and product reviews. Products are not exact to what we use, be sure these materials are right for you!
You May Also Like

September 15, 2017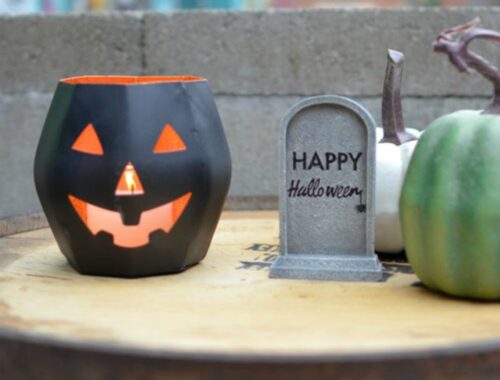 October 22, 2018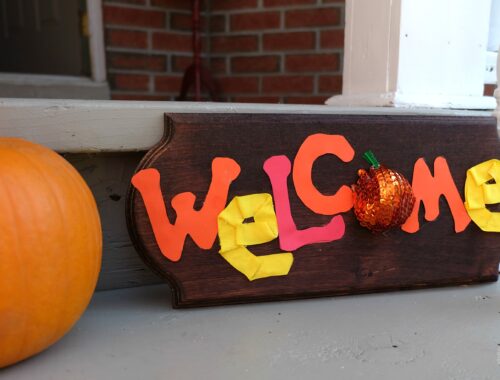 September 22, 2017