7 Trendy Ways to Decorate Thanksgiving Mini Pumpkins
DIY Thanksgiving Mini Pumpkins are the perfect way to decorate your dinner table!  After all the main even at Thanksgiving is a feast so it's important to have a table not only dressed with great food but with the best decor too!  Today we are going to show you 7 Trendy Ways to Decorate Thanksgiving Mini Pumpkins.  


Mini white pumpkins are a popular fall decor trend and it's not hard to see why.  They are so cute and easy to decorate not to mention easy on the pocket book!  To keep the trend going, decorate this year's mini pumpkins with blacks, golds and bolds.  Of course traditional colours still looks amazing, but if you want a fresh new look for your table, consider some of the styling options listed below.  Black is always a sharp colour to use and it looks nice on these white pumpkins.  Match these decor pumpkins with some white table linens and orange or gold Napkin Rings and you'll get a Five Star look!

7 TRENDY WAYS TO DECORATE MINI PUMPKINS

1.  Painted Mini Pumpkin – Black acrylic paint will give these mini pumpkins a creative look.  Go with the grain of the pumpkin like above or consider creating a popular chevron pattern.

2.  Glitter – Apply some all purpose glue to the top of the pumpkin using a paint brush, then add some glitter.  Allow the pumpkins to dry completely.

3.  Twine – an easy addition to a mini pumpkin, adding some twine or ribbon around the stump handle is easy and looks simply beautiful.

4.  Jewels – if you'd like to stick with this years colour themes, use some black jewels.  These were found at the dollar store and come pre-lined on a sticky strip.  Easy peasy!

5.  Confetti – This one has the most unique look.  You can buy confetti at a party store or you can make your own.  I cut small triangles out of origami paper and it worked perfectly.  Apply some glue to your pumpkin, then dip the pumpkin into the confetti, placing a few individual pieces on the top.

6.  Paint Pens – Like painting with acrylic paint but easier!  These paint pens allow you create some intricate designs or add to an already painted pumpkin easily.

7.  Washi/Ribbon Tape – Another quick decor technique.  Just add your washing tape to the pumpkin around it's base.

Which way will you decorate a mini white pumpkin?  
Need supplies?  Here's a great place to start*
*Disclosure: Some of the links in this post are affiliate links.  There may be a small commission made by our recommendations, and/or link to products mentioned or services on this website.  Any potential purchase you make will help us continue to bring you amazing content, step-by-steps and product reviews.  Products are not exact to what we use, be sure these materials are right for you!
You May Also Like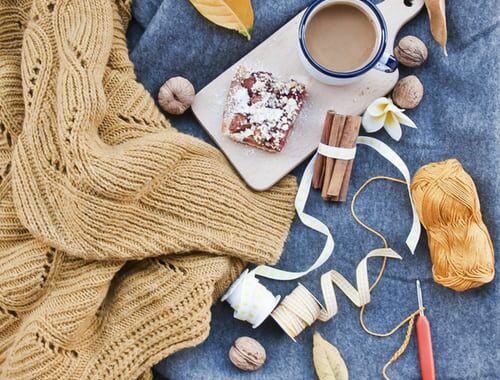 September 9, 2019

September 10, 2018

October 22, 2019