Fun Fall Welcome Decor Sign
Fall signals the end of summer but the beginning of a great decor season! Here are And Then Home we love fall. With so many colours and materials to use during this season there doesn't seem to be enough crafts to make, or time to make them 😉 Today we are bringing you a Fun Fall Welcome Decor Sign that allows for many colour options and materials. This craft is fun to do with the kids and doesn't take long to finish.

You don't have to use exactly what we used for this craft, just take a look around the house and see what you find. Some other options could be buttons, leaves, burlap and string. My girls really enjoyed making this craft with me. Of course, I operated the hot glue gun as my little's aren't big enough to use it yet, but they loved picking the materials and seeing the sign come together. Let's take a look at what you'll need to make this fun welcome sign.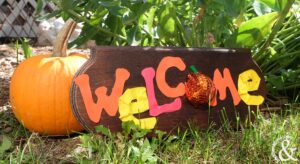 Fun Fall Welcome Decor Sign
What you'll need:
Wood board

Fall coloured card stock

ribbon

styrofoam ball

hot glue gun

ruller

pencil

scissors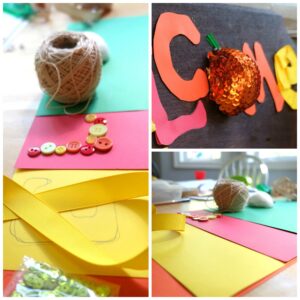 What you'll need to do:
Measure and draw your letters onto the card stock. Cut them out. Use different colours and have fun with it! Glue the letters onto the wood board using the hot glue gun. Add your embellishments, we used ribbon on the 'E's' giving them some depth and fun.
The 'O' in on the sign is made with half of a styrofoam ball. Once cut in half, hot glue some ribbon (I used a sequin ribbon) onto it. Then, place a good amount of glue onto the flat part of the ball and apply it to the board.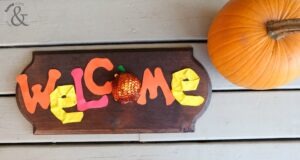 Need supplies? Here's a place to start*
No time? Here's some decorations that can be delivered to your door!
*Disclosure: Some of the links in this post are affiliate links. There may be a small commission made by our recommendations, and/or link to products mentioned or services on this website. Any potential purchase you make will help us continue to bring you amazing content, step-by-steps and product reviews. Products are not exact to what we use, make sure these materials are right for you!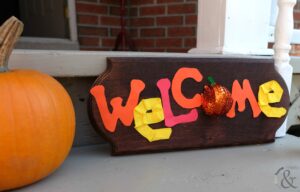 You May Also Like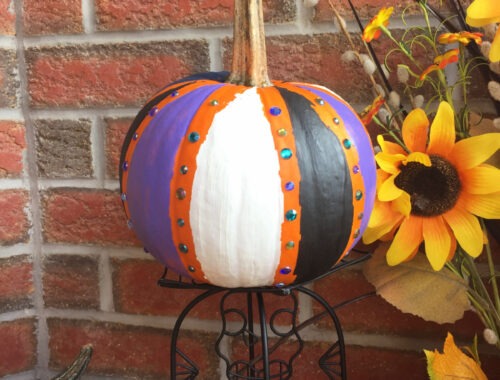 October 6, 2020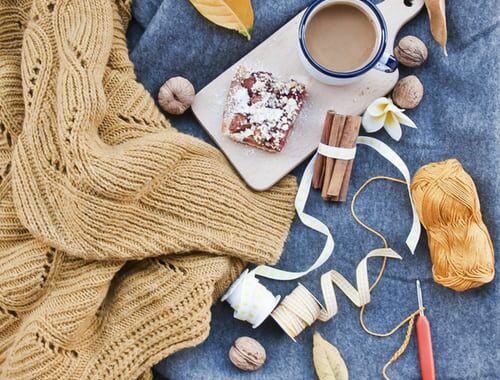 September 9, 2019

September 27, 2017