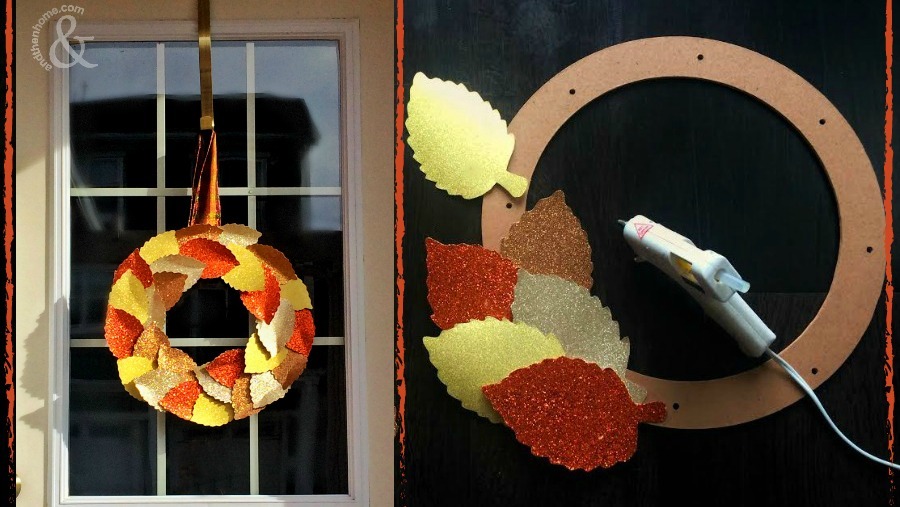 Glitter Heaven! Fall Paper Leaf Wreath
We've been posting Fall inspirations, projects and DIYs for a couple weeks now and we have a lot more to go! Thanksgiving is on its way and we want you to be prepared. A great seasonal DIY staple are wreaths. They are fun and easy to make and always look great on the front door, inside and out. This quicksie wreath uses lots of glittery papers in Autumn colours of golds, oranges and reds. I pictured my wreath hanging on my front door, but really it hangs inside the house. The paper doesn't actually do well in the wind and elements. I included a template to trace to cut the leaves out, but you could use any shape you like. Cutting out all the leaves is the longest part of this quicksie craft, a more complicated shape will take longer to cut out. With that in mind…enjoy!
What You'll Need:
Wreath base (preferably cardboard or wood over wire. It'll be easier to attach the leaves to)

Glitter paper (scrapbook paper is perfect)

Template – get it

here

Scissors

Hot glue gun and sticks

Ribbon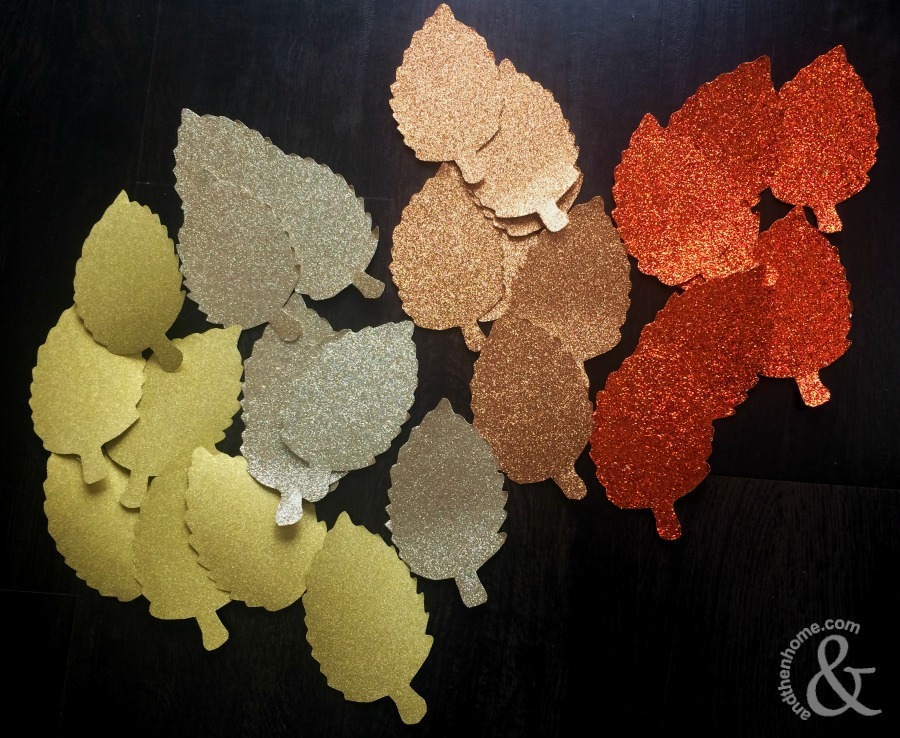 Print out template and use it to trace the pattern onto the back of the glitter paper. You'll need to trace about 30 leaves in a variety of colours and then cut out all the leaves.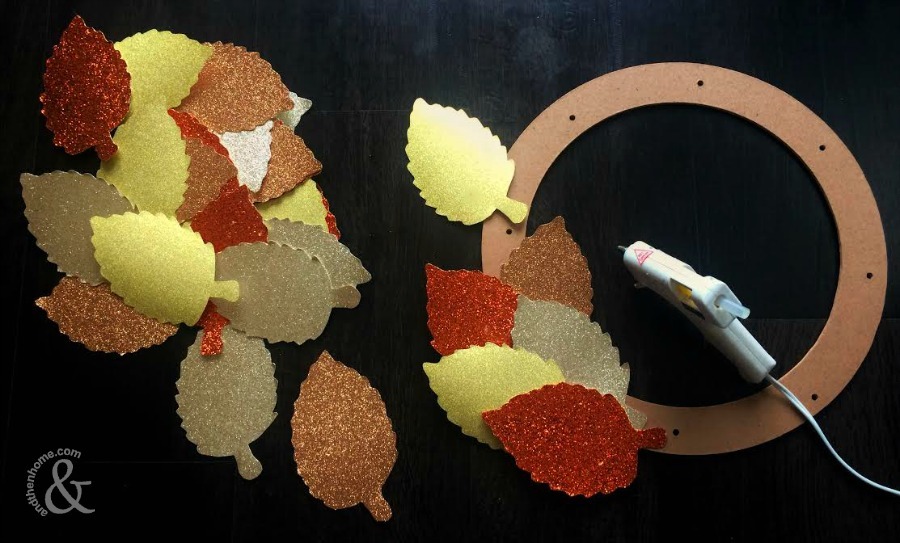 Attach a length of ribbon for hanging to the wreath base. Glue the leaves onto the wreath base, alternating the colours. Be sure to overlap the leaves on top of the ribbon to cover it.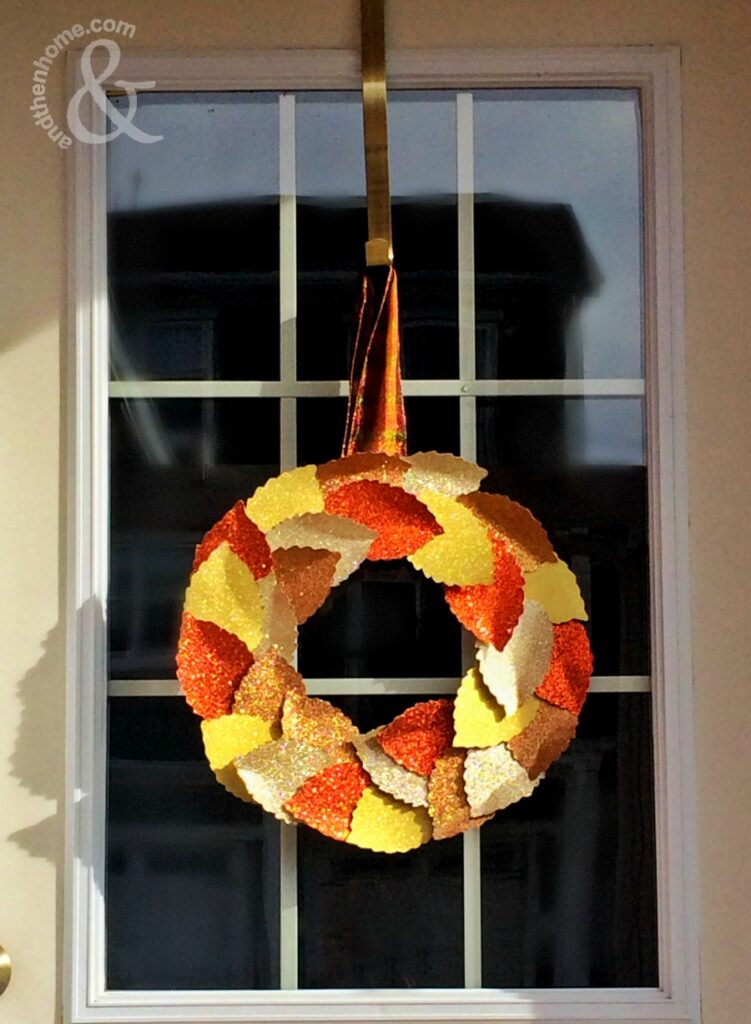 We hope you have fun making this wreath, you'll love how easy it is! You might also like our Fall Beer Bottle Decor and Fun Fall Welcome Decor Sign.
Disclosure: Some of the links in this post are affiliate links. There may be a small commission made by our recommendations, and/or link to products or services mentioned on this website. Your purchase will help us continue to bring you amazing content, step-by-steps and product reviews.
You May Also Like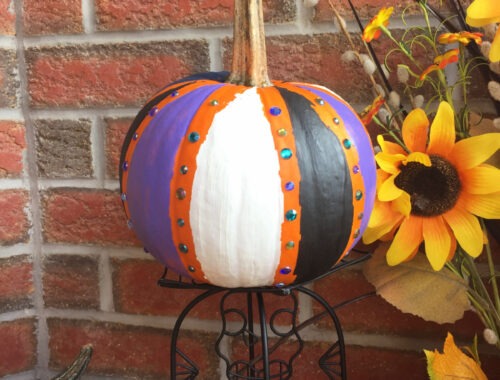 October 6, 2020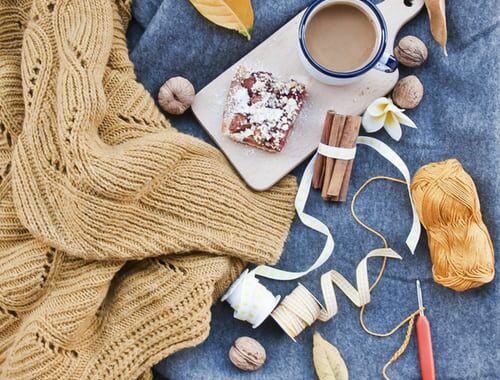 September 9, 2019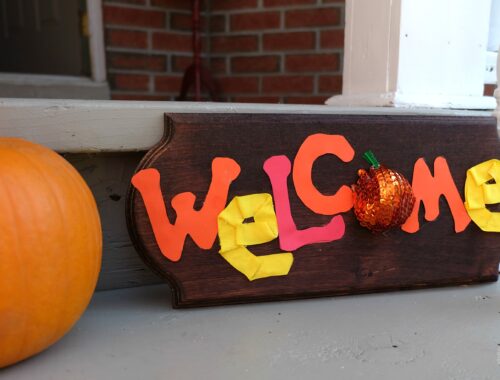 September 22, 2017