DIY Magic Monster Spray
It happened. My middlest daughter is afraid of monsters. Our first never had a problem sleeping in her own room, never had nightmares, doesn't need a nightlight and I'm pretty sure doesn't even care about monsters let alone sees them. But our poor middle child has let them in. So, in a struggle to help her sleep better we created some very special, very powerful DIY Magic Monster Spray with essential oils. Thank goodness it worked!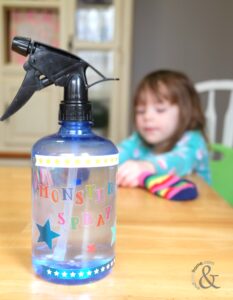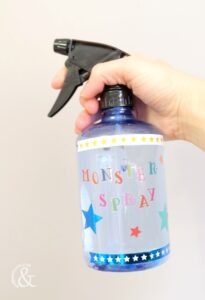 The first night she mentioned monsters she was full of tears and fear. She was in such a state I had to take her downstairs to get her attention off of the monsters that were coming through her door. I definitely didn't want to see her go through this again so the next day we created some Magic Monster Spray.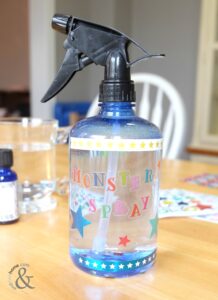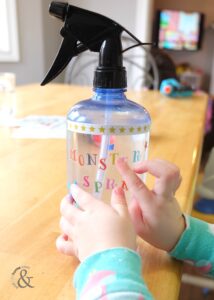 That night we went through our normal bedtime routine and as she was getting into bed I mentioned the monsters. She remembered the Magic Monster Spray and seemed relieved already. I explained again that it's a magic spray that will not let any monsters into her room. Then I asked her where the monsters were getting in, she pointed at the door. We went there first, I let her spray the door. Her sister (who shares a room with her) sprayed the windows, and I sprayed the closet. The smile on her face was so big, I too felt better. We continue to spray every night.
Here's the recipe I used: DIY Magic Monster Spray
Plastic spray bottle

Distilled water

Sparkles or gem stones

Lavender essential oil

Stickers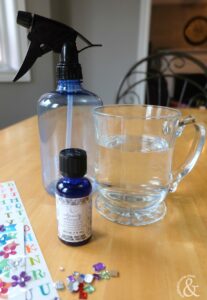 This Monster Spray is so easy to do. First, stick your stickers onto the bottle. Then all you have to do is put the ingredients into the bottle. Start with the water then add some gem stones and finally a couple drops of essential oil. Give the bottle a swirl before each use.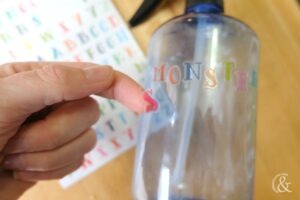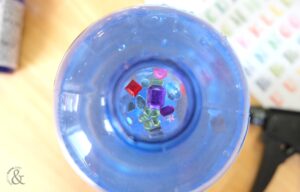 The essential oils give a fragrance to let their imagination think it's definitely working, if they can smell it…the monsters can too right? The gems are just for fun, my daughter is obsessed with sparkly things so it works for her. And the label is just to make it seem legit. They will check it out, even if they can't read, trust me!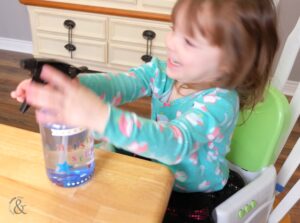 *Disclosure: Some of the links in this post are affiliate links. There may be a small commission made by our recommendations, and/or link to products mentioned or services on this website. Any potential purchase you make will help us continue to bring you amazing content, step-by-steps and product reviews. Products are not exact to what we use, be sure these materials are right for you!
You May Also Like

February 25, 2018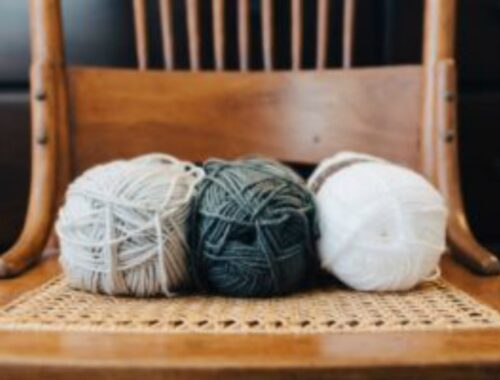 July 26, 2018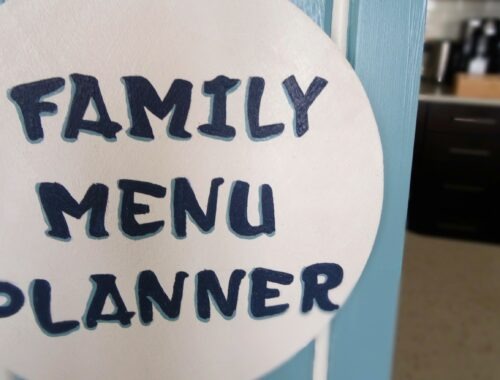 February 22, 2017