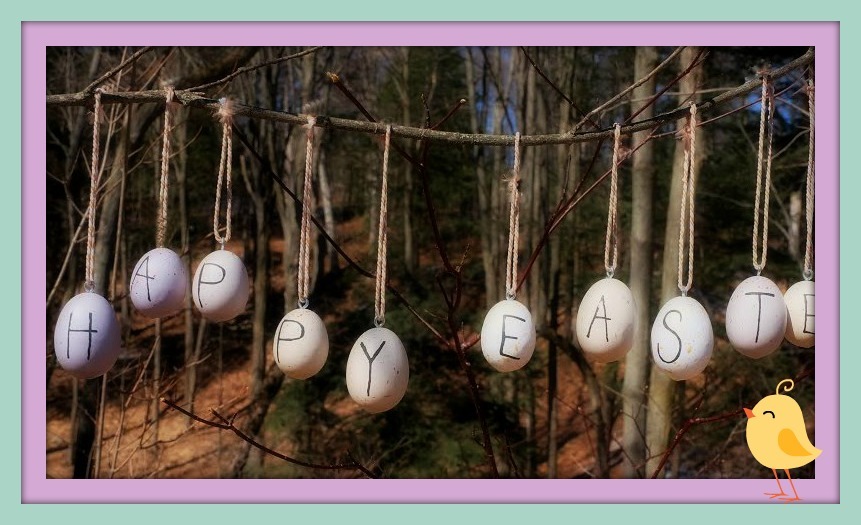 Pottery Barn Inspired Easter Eggs
The inspiration for this beautiful Easter decoration is from the Pottery Barn website. However, it's sadly no longer available. But we won't let that stop us right? After all we are determined crafters and what could be better than making our own Pottery Barn Inspired Easter Eggs? This super easy craft looks like something you would buy at a home decor store and the best part is you'll only need four materials!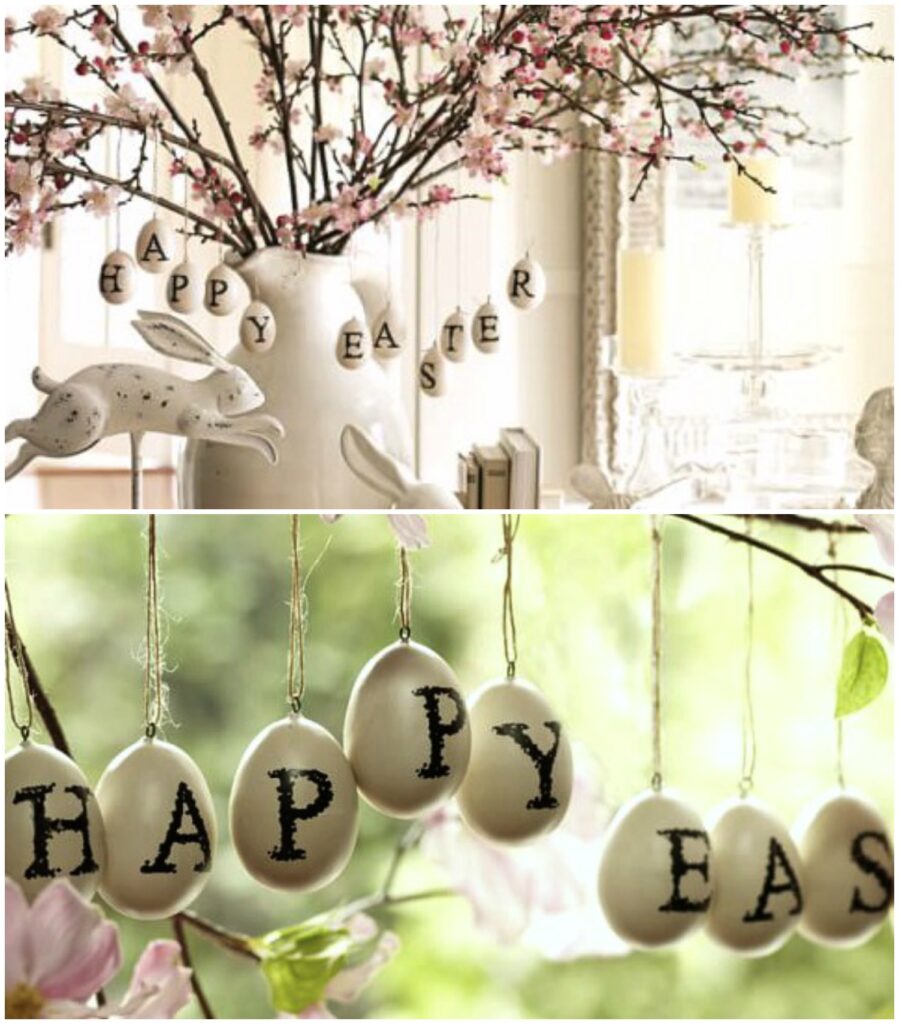 Pottery Barn Inspired Easter Eggs
The inspiration shows plastic decorative eggs with letters on each that spell 'Happy Easter'. Our DIY is made from similar eggs, a sharpie, twine and eyelets. All can be found at your local craft store. You can do this craft with any colour easter egg. Consider using a soft colour pallet with lavenders, pinks or soft yellow. Or opt for some neons or ones that sparkle so they really stand out! We went for a classic look and used white eggs with some speckles for character.
The twine is also flexible for this craft. Use traditional burlap twine, you could certainly glam it up and use a pretty one that has a flash of colour. Your letters can be written with a paint pen or a sharpie. Either will do. Just keep in mind that a paint pen will need some time to dry before you handle it. Not sure if a paint pen is for you? Take a minute and check out The Best Sharpie Paint Pen Review for an idea of what to expect. Now you have some choices to make, let's dive into the how-to!
DIY Happy Easter Eggs Inspired by Pottery Barn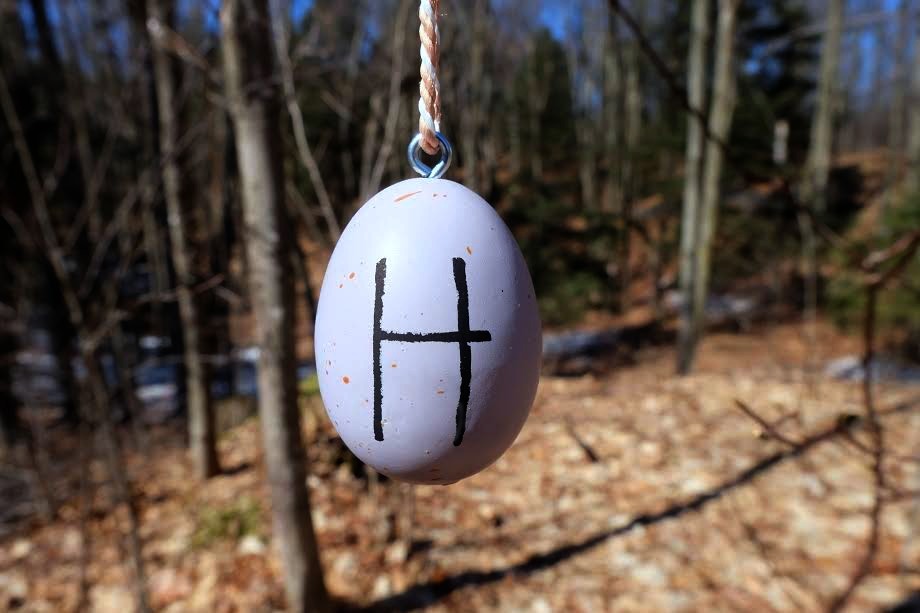 What you'll need:
Eleven decorative eggs

A paint pen or permanent marker

Decorative twine

Screw in eyelets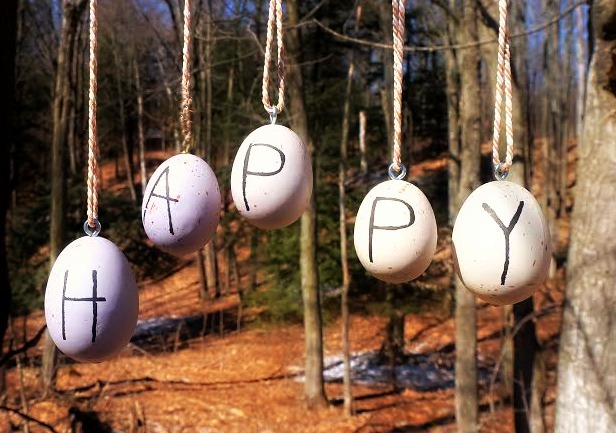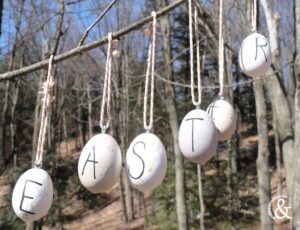 Firstly, write Happy Easter on the eggs with the marker or paint pen. Be careful not to smudge the letters before they have time to dry. I recommend having a place to set them down where they won't role away on you!
Secondly, screw the eyelets into the top of each egg then thread the twine through each eyelet and make a loop. Don't worry about the length of your twine, they should be different lengths to the eggs some character. Hang up your own Pottery Barn Inspired Easter Eggs and enjoy!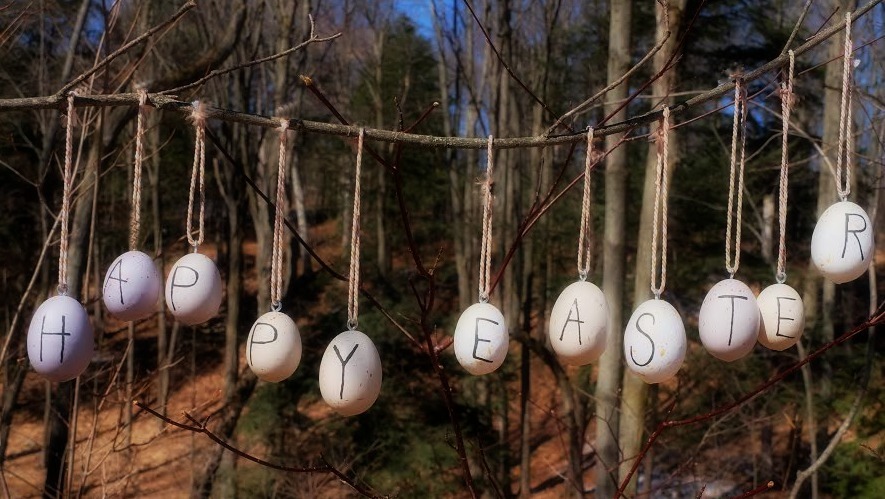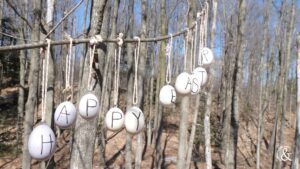 I hope you loved making these Pottery Barn Inspired Easter Eggs. Not only does this craft only require four materials, it's very simple to make. I think it's great because it's fun for all crafters, whether you are a seasoned DIY'er, just starting out or looking for a great Easter kids craft. Looking for more DIY Easter creations? Certainly check out these Cute Critter Treat Jars for Sweet Easter Gifts
You May Also Like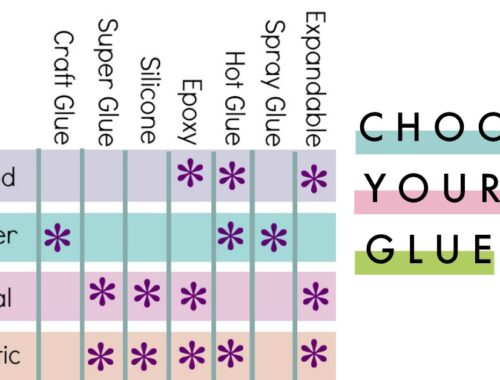 April 28, 2017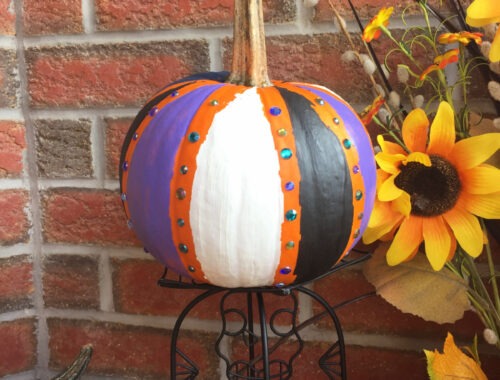 October 6, 2020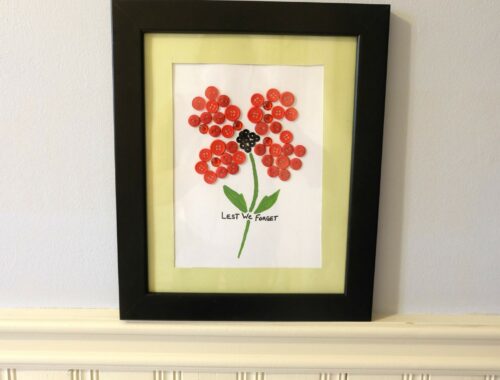 October 29, 2018