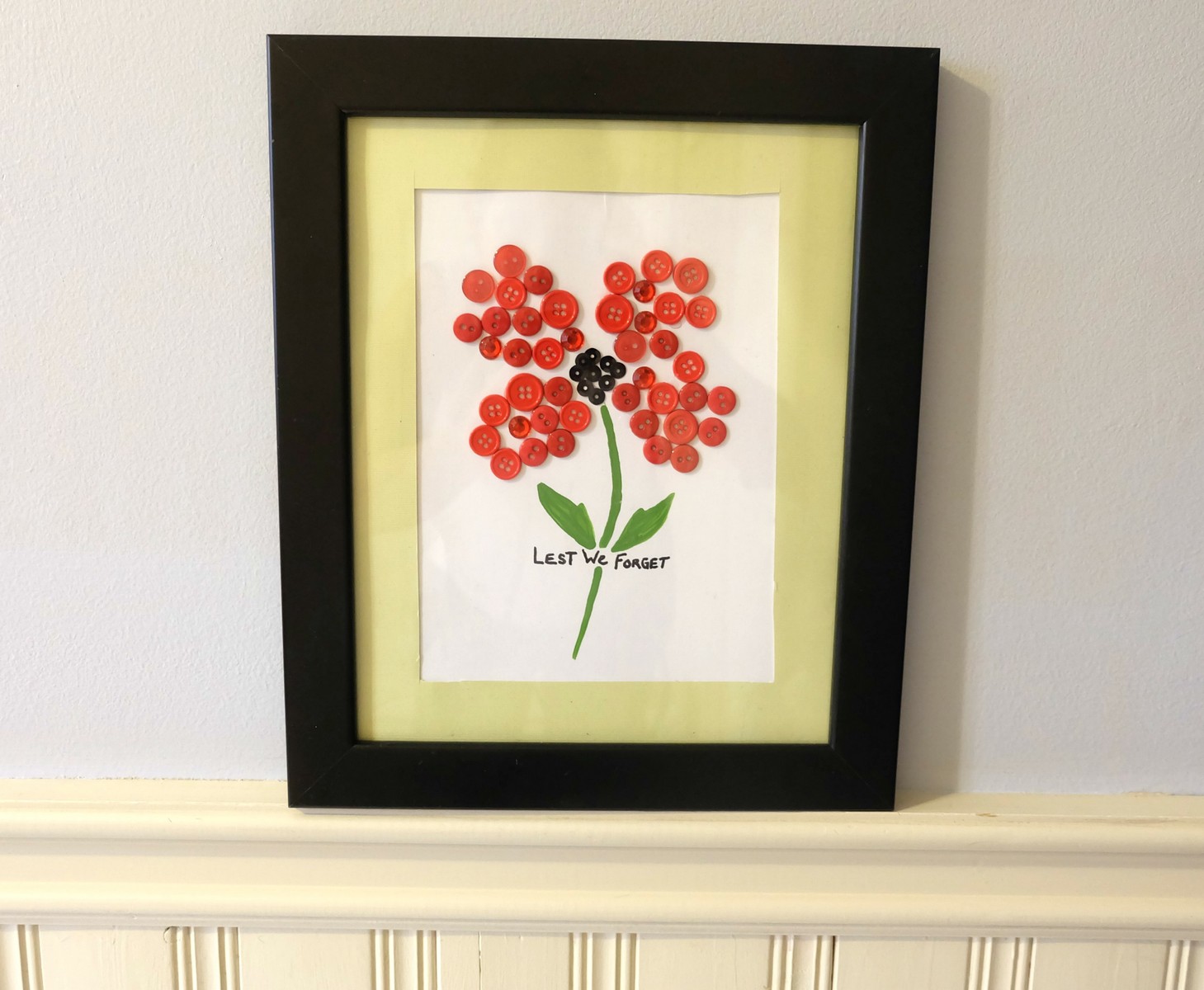 Remembrance Day Craft – Elegant Button Poppy
As Halloween comes to a close and Christmas is on it's way, we prepare to observe Veterans Day in the US and Remembrance Day for fellow Canadians.  It makes November a quiet and impactful month with some major decor possibilities.  You can change your pillow covers, place some paper poppies in a vase on the mantel, wear a felt poppy or hang some Veterans Day or Remembrance Day art.  The last one brings us to today's project, a Remembrance Day Craft – Elegant Button Poppy. 

So, in honour of Remembrance Day the girls and I (well, mostly I) made an Elegant Button Poppy Art that we can hang on our wall.  This craft is an easy one and yet looks professional, which is what you want from your DIY home decor projects.  My middlest daughter, who is just over 3 years, had a fun time creating her version of the craft while I worked hard on mine.  It didn't take us long and we both had fun.  Here is a preview of what we came up with…

I placed mine in a black frame and added a light green card stock mat to finish it off.  This piece looks great on the wall or on the mantel.  Pair it with other red decor pieces like vases, flowers or cylinders.  This picture will also fit right in with any rustic or vintage decor for the month of November, consider using a wooden frame. Let's take a look at the easy step-by-step.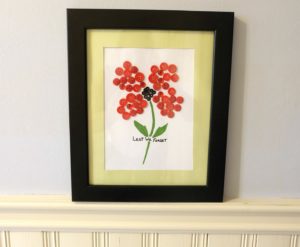 Remembrance Day Craft – Elegant Button Poppy
The goods:
– 8×10 piece of white bristol board
– red embellishments (I used some red jewels)
– black sharpie (or paint pen)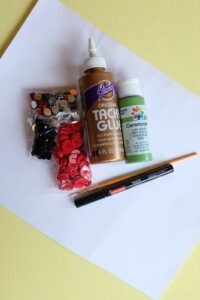 Intructions
1.  Place a few drops of glue in on the white bristol board where you want the center of the poppy to be.  Add the black sequins.

2.  Arrange the red buttons and embellishments on the board in a pattern that you are happy with, creating 4 petals.  When you are happy with the arrangement add a small amount of glue to each button/embellishment.
Almost done your DIY Poppy Decor!
3.  Being careful not to disturb the red buttons, paint a small green stem from the center of the poppy.  Be sure to leave a space large enough to write a saying or quote that represents Remembrance Day for you (this could even be a name).  Continue to paint the rest of the stem.  Add two leaves along the base of the stem.  Set aside to allow drying.

4.  Once dry you can add your saying, name or quote to the space in between the stem using the sharpie/paint pen.

5.  If you decide to frame your work, measure and cut a piece of card stock for the mat and place them inside the frame.

Viola!  A beautiful craft to help honour this special day.  Get your children involved along side or with the main event, they will love making this art!!  If you're looking for more Remembrance Day crafts take a look at our Felt Poppy.
Need supplies?  Here's where you can start*
*Disclosure: Some of the links in this post are affiliate links.  There may be a small commission made by our recommendations, and/or link to products mentioned or services on this website.  Any potential purchase you make will help us continue to bring you amazing content, step-by-steps and product reviews.  Products are not exact to what we use, be sure these materials are right for you!

You May Also Like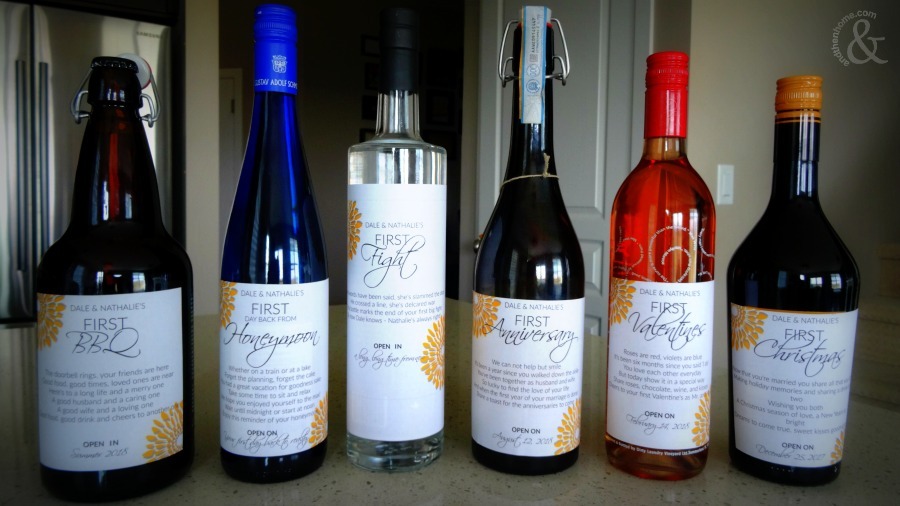 August 17, 2017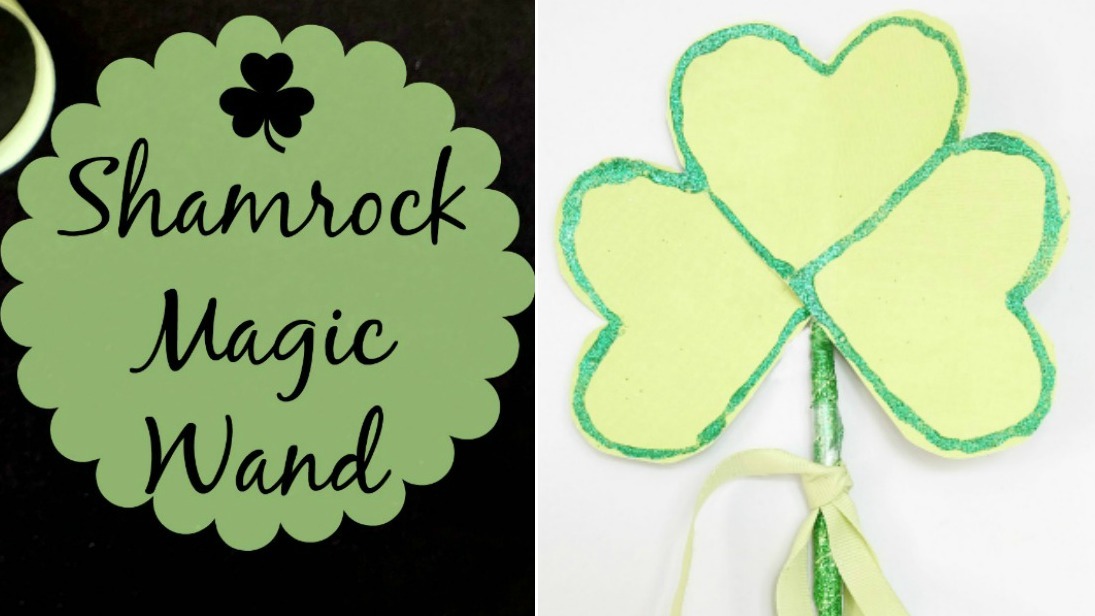 March 13, 2017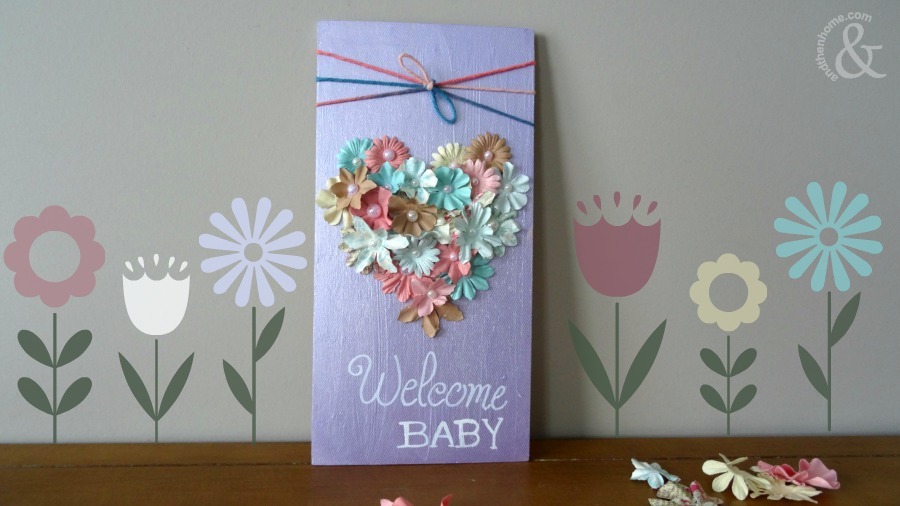 February 25, 2018