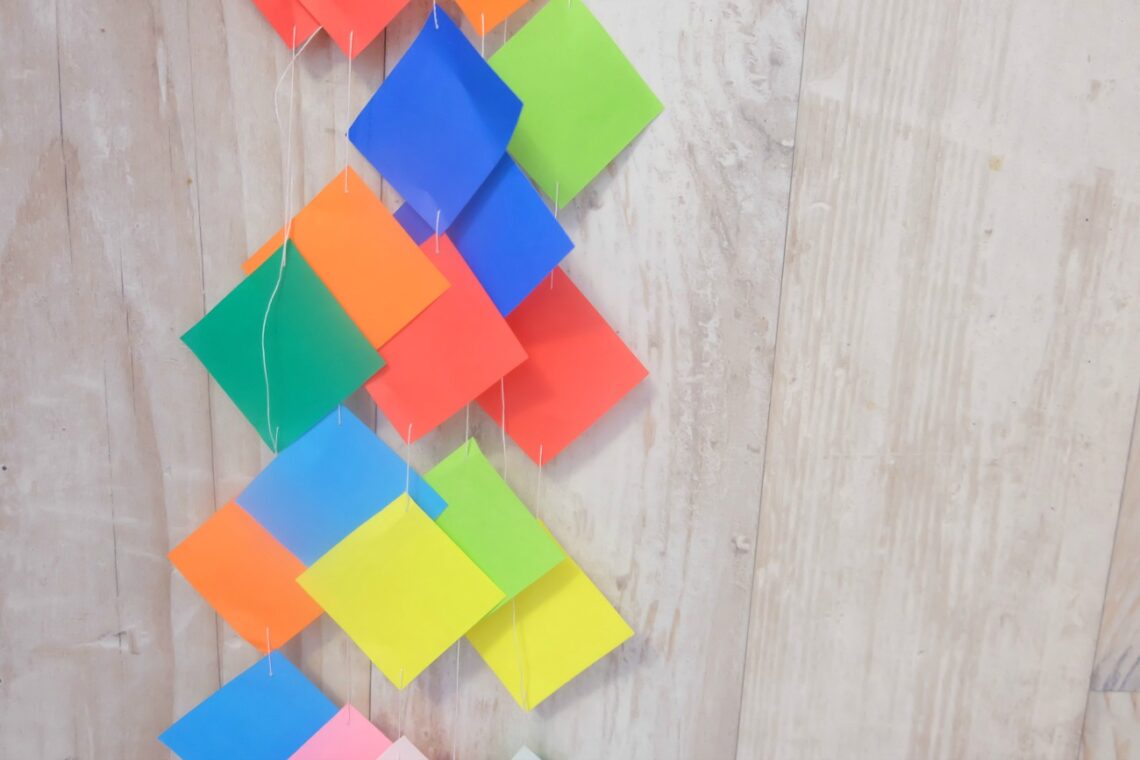 Colourful DIY Origami Garland Party Decor
Do you have a party to plan? Need some colour to add to the celebration? This craft can be used as at any celebration – birthday party decor, retirement party decor, bridal showers, baby showers and even a summer barbecue! You could even leave this Colourful DIY Origami Garland Party Decor one your wall after the party, because these colours will pop on your wall. If you're making it for a baby shower, consider giving it to the parents-to-be for a beautiful nursery decor piece (you could even have each guest carefully write a message on each square).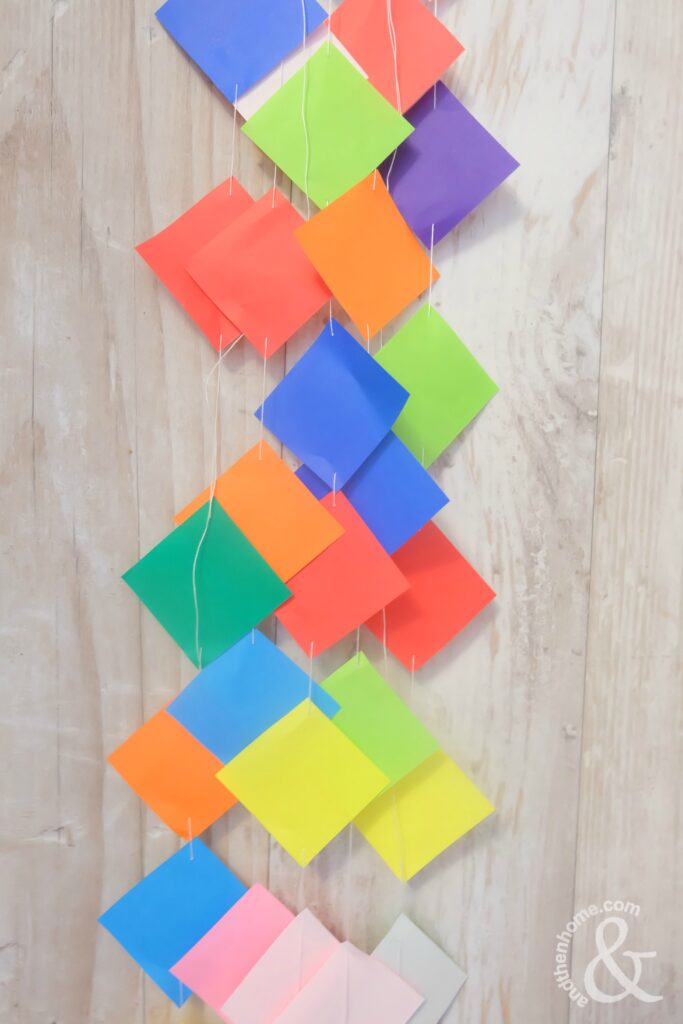 Let's get talk about making this origami rainbow. This craft is fairly easy to make and looks amazing when finished. Materials needed for this craft; bright coloured origami paper, sewing thread, sewing needle, scissors and a tree branch to hang it from. You can customize this craft by using specific colours to fit your party or shower. Origami paper can certainly be found in just any colour and it's relatively inexpensive. The origami paper comes in a couple different sizes as well and you can buy any for this craft as you will be cutting them down to 1.5 x 1.5″ squares.
Let's get to the DIY Origami Paper Garland Tutorial now!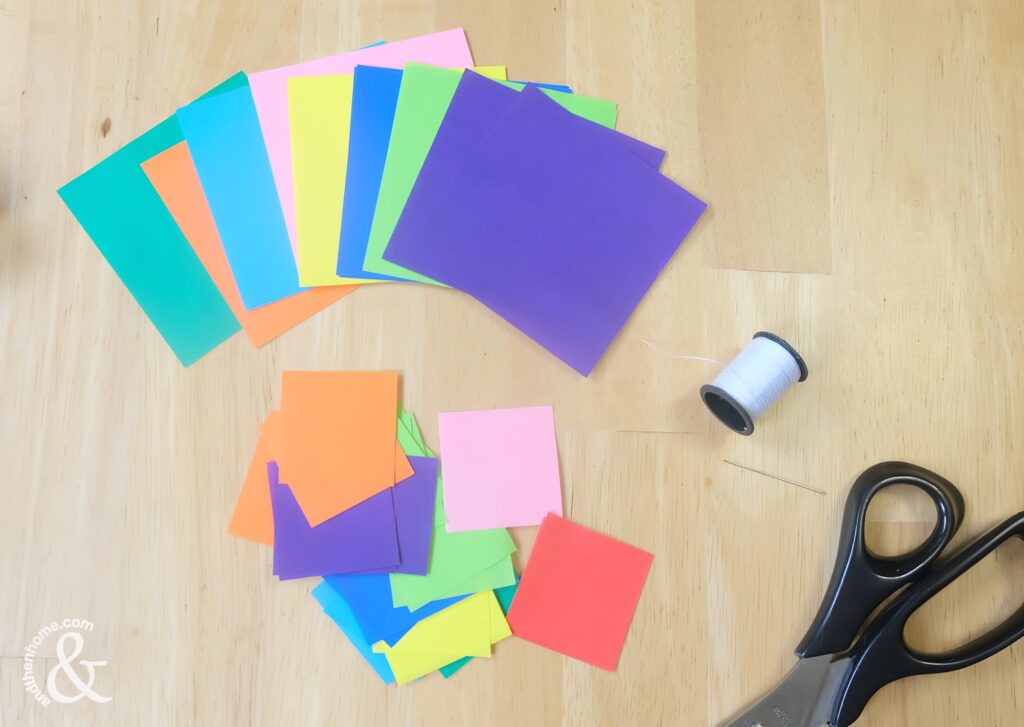 Origami paper

Scissors

Needle

Sewing thread

Ruler

Tree branch with all bark removed (or a piece of wooden doweling)
Firstly, cut your origami paper into 1.5 x 1.5 inch squares.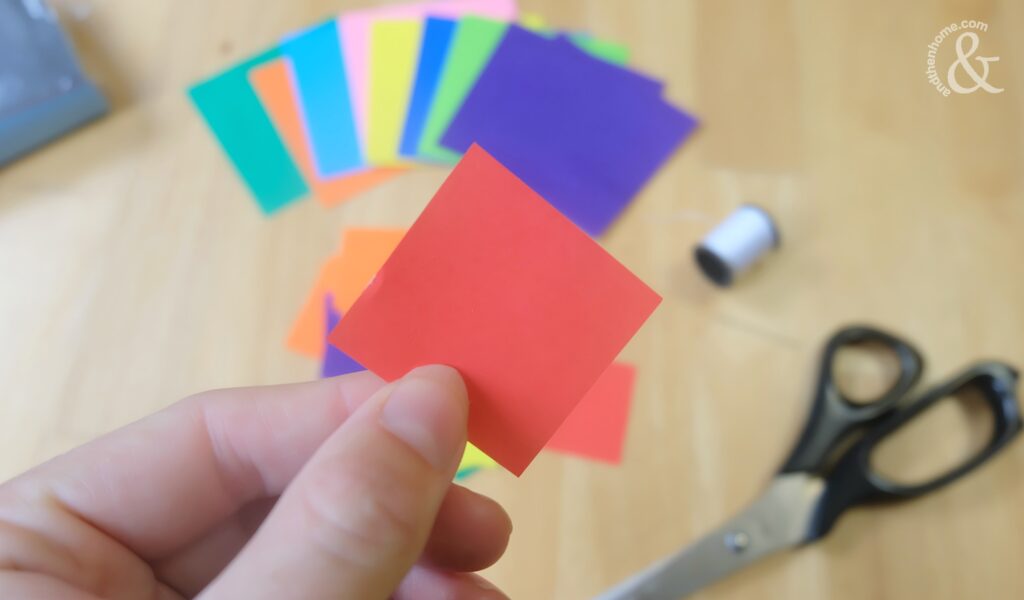 Secondly, using the needle and thread, puncture a small hole in the corner of one of the squares. Do the same in the opposite corner so the squares are hanging diagonally. Continue to do this until each thread is full, mixing the colours as you go. String a different amount of origami squares on each thread to create some depth. At the end of each length of thread you'll need to tie a knot around the last square of origami paper.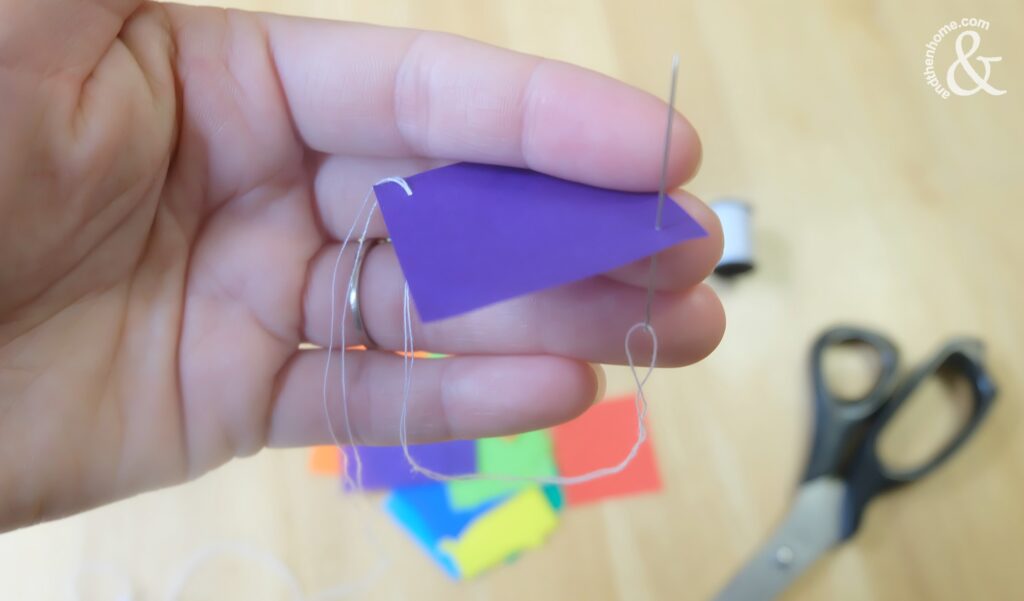 Tie each piece of garland to the wooden doweling. You can place a small amount of glue at each string to hold it in place if you prefer.
Finally, to hang, tie a piece of thread on each end of the branch, creating a handle.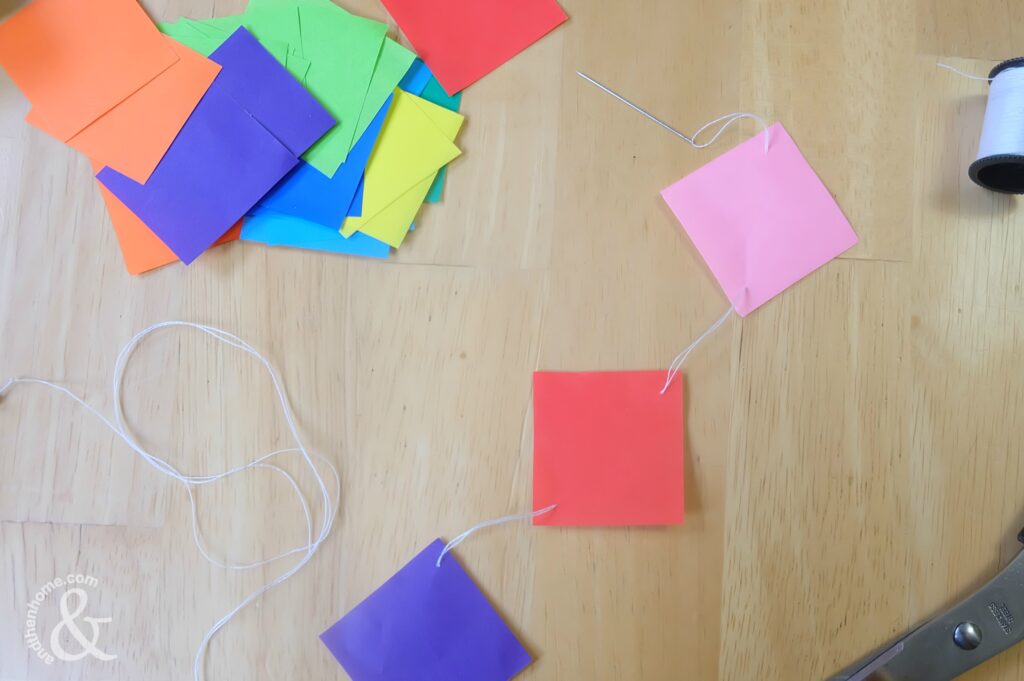 Hang it on the wall and you're set!! How beautiful is this Colourful DIY Origami Garland Party Decor? Simple yet colourful and impactful. This garland is sure to brighten the celebration. If you loved the colours in this craft, take a look at these Colour Shift Summer Coasters
or our Tie Dye Tea Towels.
Out of time? PIN this craft for later!
*Disclosure: Some of the links in this post are affiliate links. There may be a small commission made by our recommendations, and/or link to products mentioned or services on this website. Any potential purchase you make will help us continue to bring you amazing content, step-by-steps and product reviews. Products are not exact to what we use, be sure these materials are right for you!


You May Also Like

May 26, 2017

March 8, 2018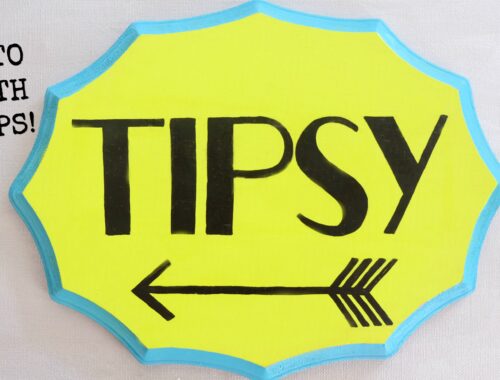 June 5, 2017