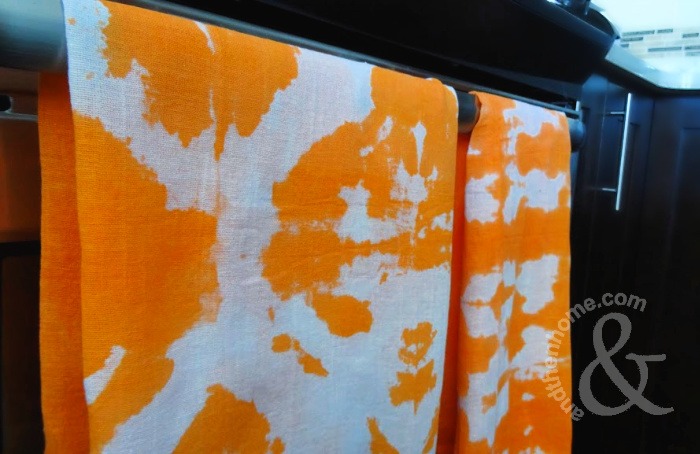 Retro and Trendy Tie Dye Tea Towels
One of the biggest trends popping up this year is – believe it or not – tie dye. To tell the truth I've never actually tie dyed anything before so I was bit nervous to give this DIY fad a try. But I decided to give it a go and make some tie dye tea towels and I can now say that there's nothing to worry about, it's easier than it looks. Much easier. In fact this whole project (minus dry time) took about 10 mins!
There's a couple of key things to keep in mind – only use natural fabrics as they take the dye waaaay better than man-made fibers, and if you want a bold pattern ignore most tutorials and dip dry fabric into the dye. In my first attempt I tried to dye a wet tea towel but the water soaked up the dye and I ended up with a completely orange tea towel.
I couldn't be happier with my second attempt though! I LOVE the bright bold colour and unique patterns that emerged. Another great thing about this technique is that no two towels will ever look the same, you get a new pattern every time. They would definitely make great gifts (Mother's Day right around the corner…) and since you can do them in any colour under the sun, you can easily personalize them to anyone's kitchen. This is a DIY I will encourage anyone to try – please share your projects with us, we'd love to see it!
What you'll need:
Plain white cotton tea towels
Fabric dye
Gloves
Elastic bands
Bucket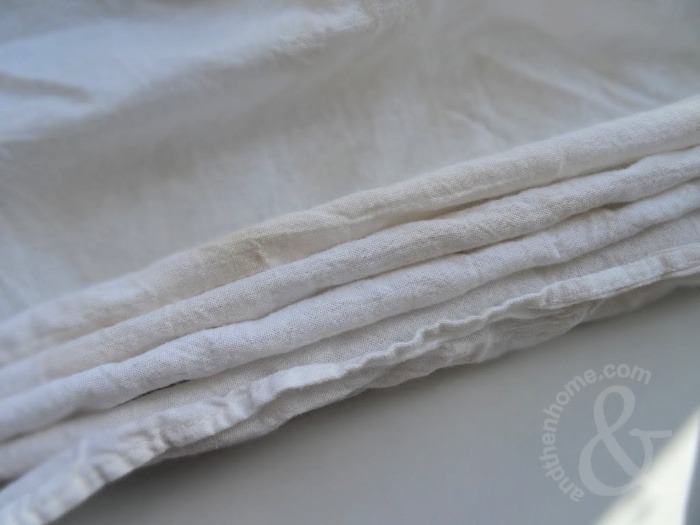 Fold your tea towels. For the first towel, I folded it in a wide accordion (about 4"), then starting at the bottom, fold up into a triangle. Continue making triangles until the entire towel is folded. Don't worry if the triangle isn't perfect! Secure with elastics (or in my case twine – I forgot to pick up elastics) 🙂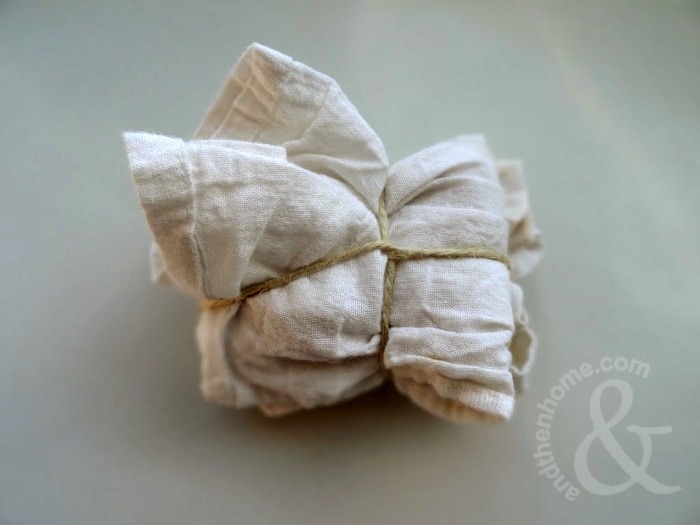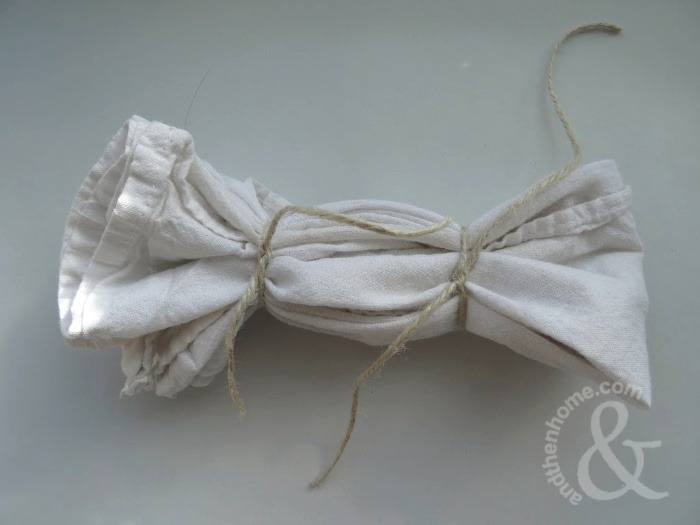 For the second towel, I folded it in a slimmer accordion (about 2") and left it in a long rope shape. Secure with elastics.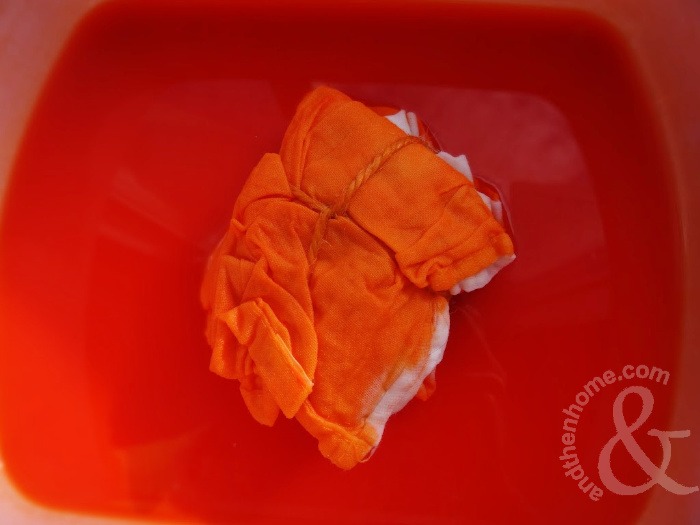 Dip the towels one at a time into the dye (wearing gloves). Dip one side and then flip and dip the other side. I held the towels in the dye for about a minute or so. Don't fully submerge the towel – dip it in and let the dye run through the folds.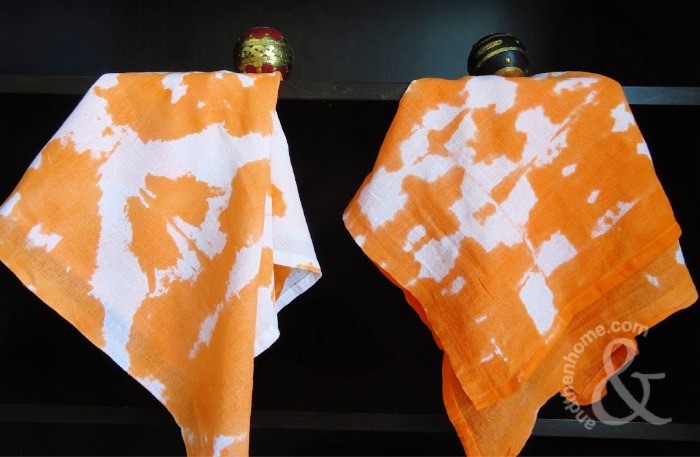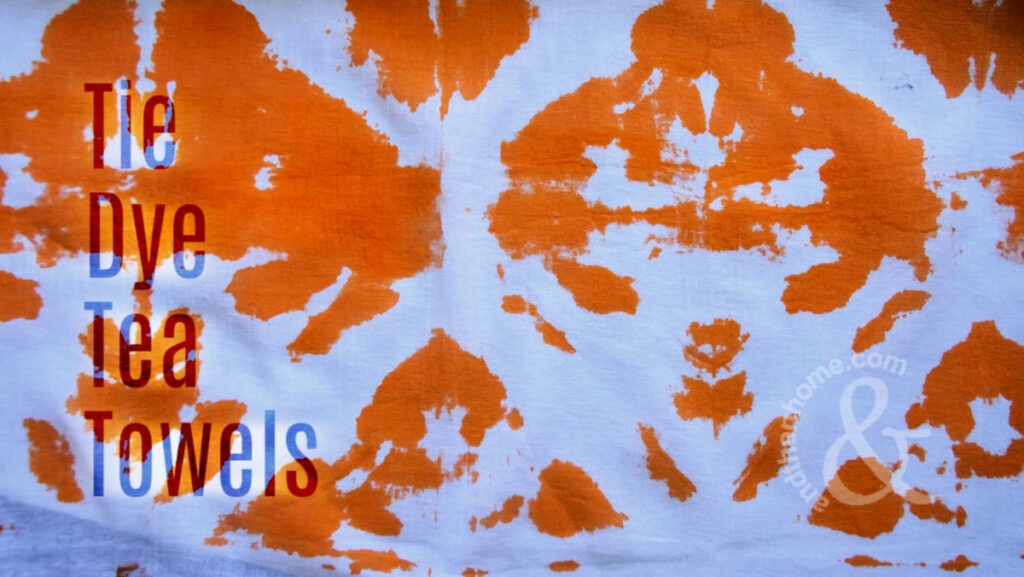 Let the towels sit folded for about 10 mins and then remove the elastics. Spread them out on a drop cloth or clothes line to dry and you're done!
Check our list of tie dye projects for more inspiration. Hope you had fun tie dying and happy crafting!
Disclosure: Some of the links in this post are affiliate links. There may be a small commission made by our recommendations, and/or link to products or services mentioned on this website. Your purchase will help us continue to bring you amazing content, step-by-steps and product reviews.
You May Also Like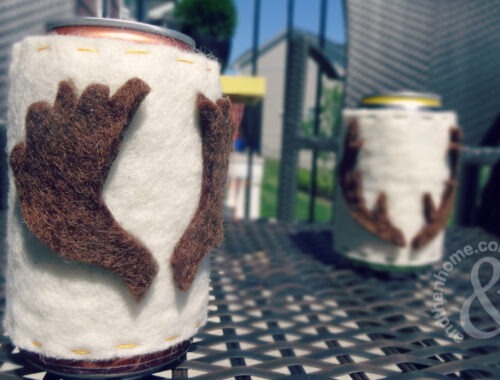 June 11, 2019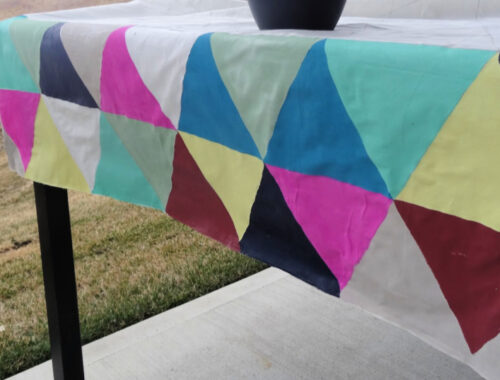 April 19, 2019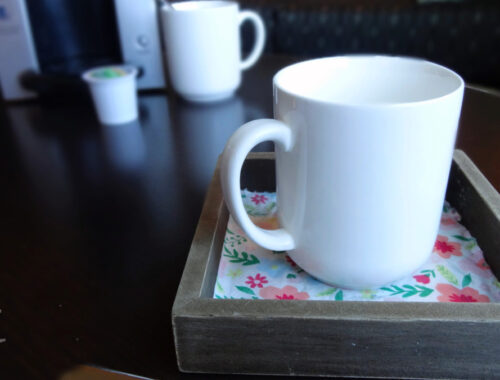 May 28, 2019