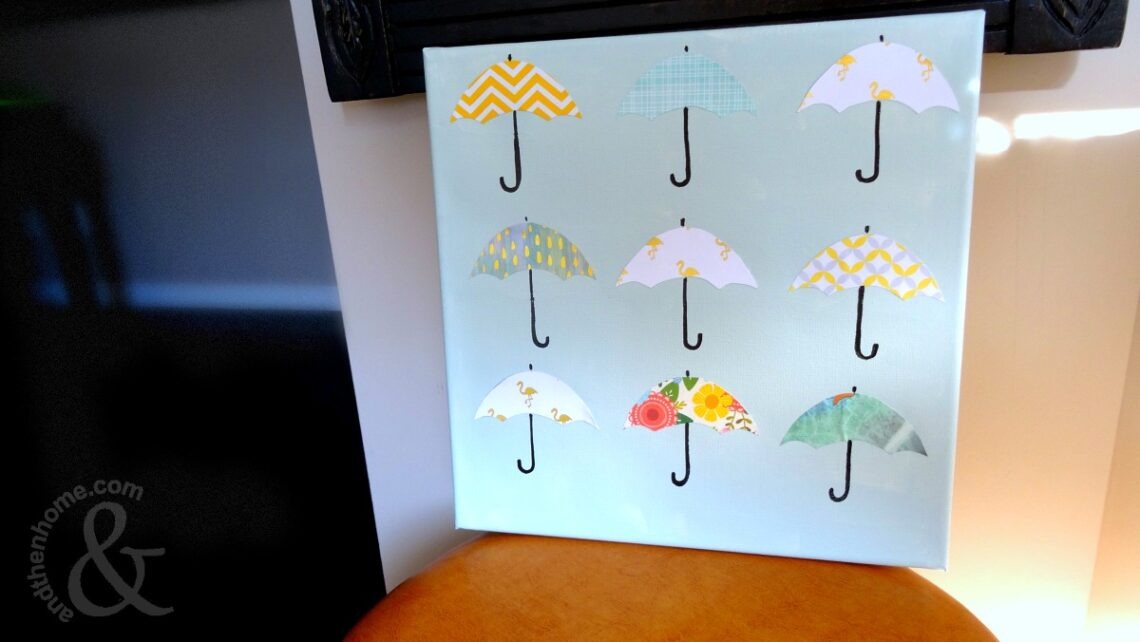 Spring Forward Easy Umbrella Art
Spring has finally sprung! We were inspired this week to get a head start on Spring decorating. Technically, Winter will be hanging around for a few more weeks, but the weather has started to turn so we're embracing as much of the warm weather Mother Nature is willing to give. Thinking about Spring makes me think of the rhyme – April showers bring May flowers. And if you're in a Spring shower, you need an umbrella. Phew, that was a little mind journey, but we got there! This was how a came up with this easy umbrella art piece.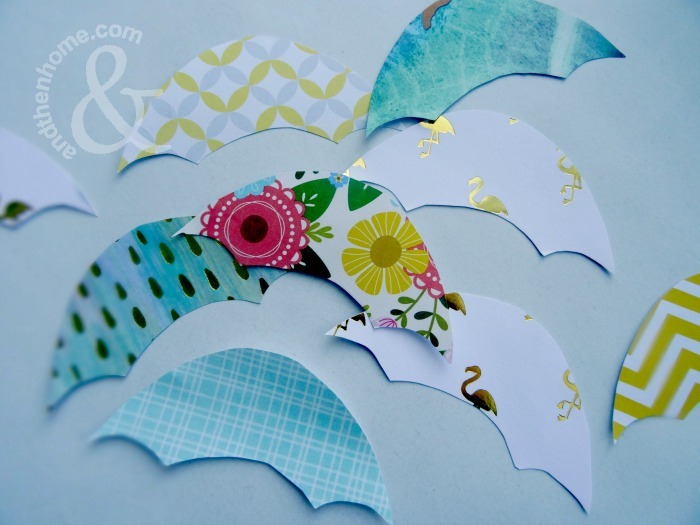 This easy little canvas project sparks a breath of air with bright colours and patterns. We can never stop shouting about the versatility of scrapbook paper, its really one of those must have crat supplies that can be used for so many projects. Making this craft made me happy and I hope it will do the same for you!
What you'll need:
Black paint pen
Canvas
Scrapbook paper
Scissors
Modge Podge
Paint brushes
Acrylic paint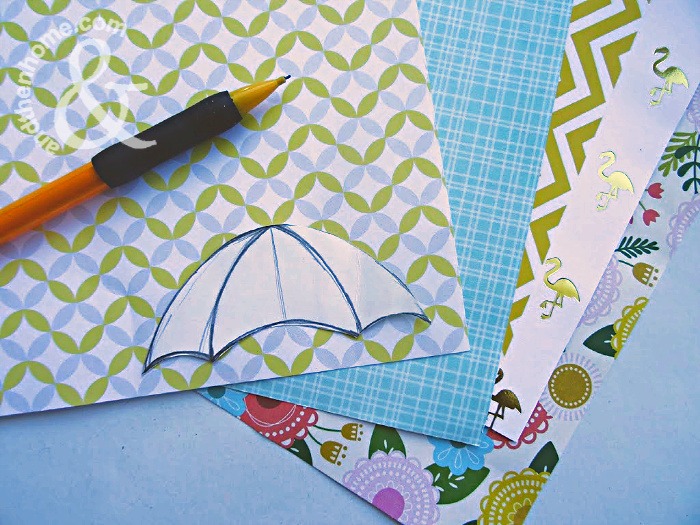 Make an umbrella top template. I free drew mine, but you can also print one – try searching for umbrella clipart. Cut out nine umbrella tops.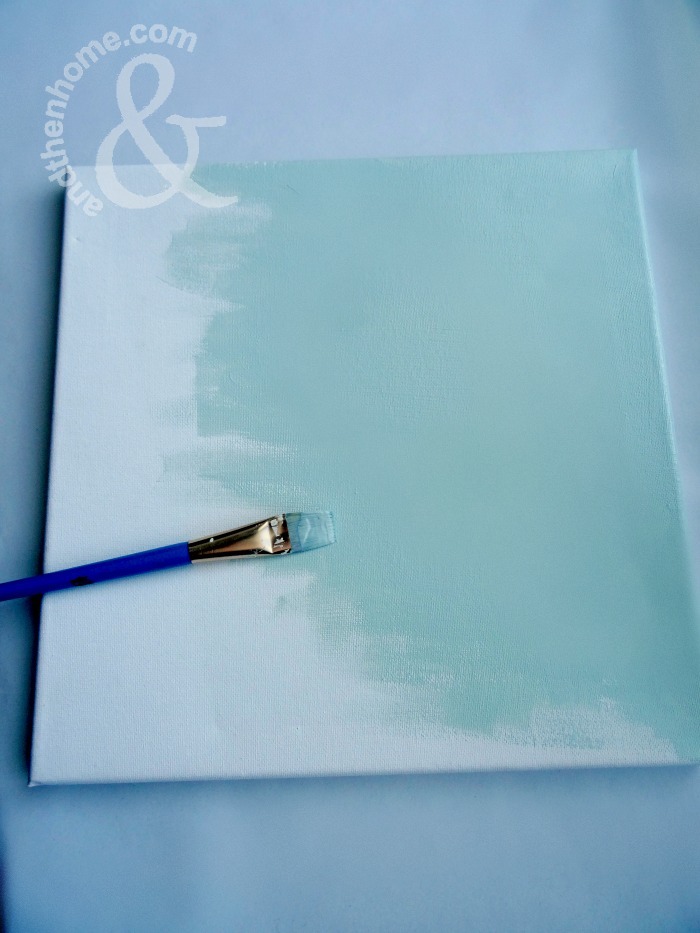 Paint the canvas a solid colour that will compliment your umbrellas and let dry.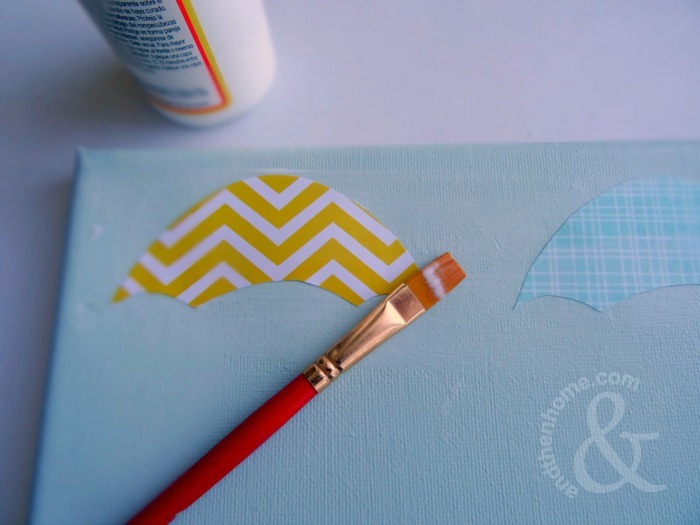 Modge Podge the umbrella tops in place. Use a thin layer of the glue both under and on top of the paper. Let this dry as well.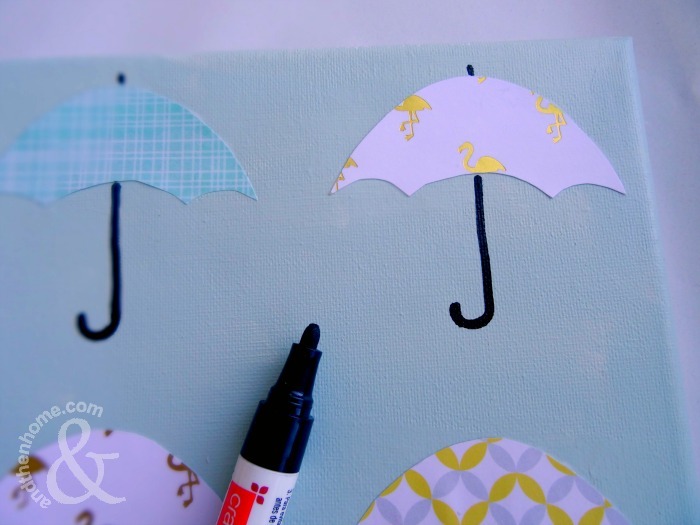 Use a paint pen to add handles to the umbrella tops.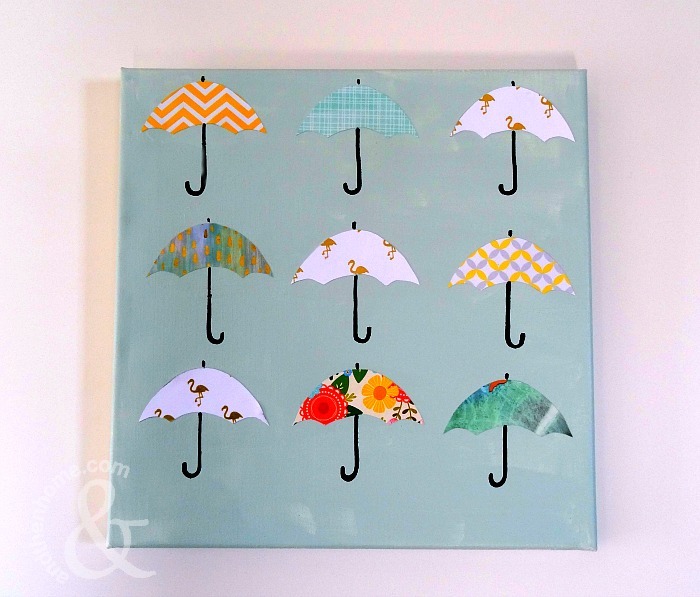 All done! I hope this cute Umbrella Art piece brings you joy, happy crafting! If you loved this craft and are looking for more, certainly check out this Easy DIY Beach Decor – Flip Flop Hanger.
Disclosure: Some of the links in this post are affiliate links. There may be a small commission made by our recommendations, and/or link to products or services mentioned on this website. Your purchase will help us continue to bring you amazing content, step-by-steps and product reviews.
You May Also Like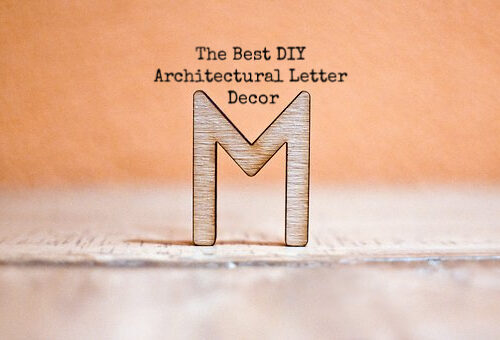 February 19, 2019

January 8, 2019

March 23, 2018