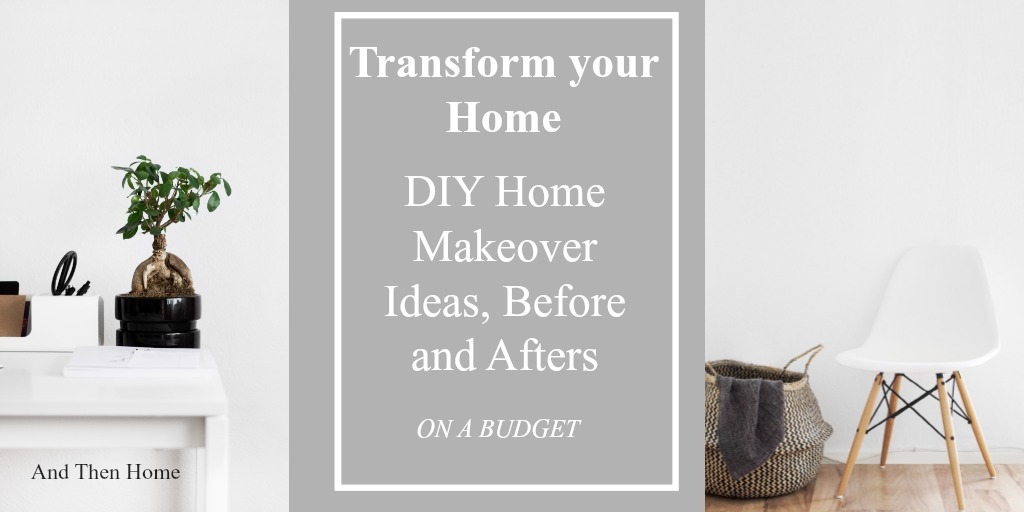 Transform your Home – Top 20 DIY Home Makeover Ideas, Before and Afters
Need some inspiration for your DIY home makeover plans? Look no further. We are bringing you some of the nicest makeovers, up-cycles and before and afters that will inspire you to start that makeover you've wanted. We have some old to new, some upgraded projects to add character to your room and some big DIY renovations. These Transform your Home – Top 20 DIY Home Makeover Ideas, Before and Afters are also budget friendly!! Let's take a look at the beautiful ideas, pictures and more.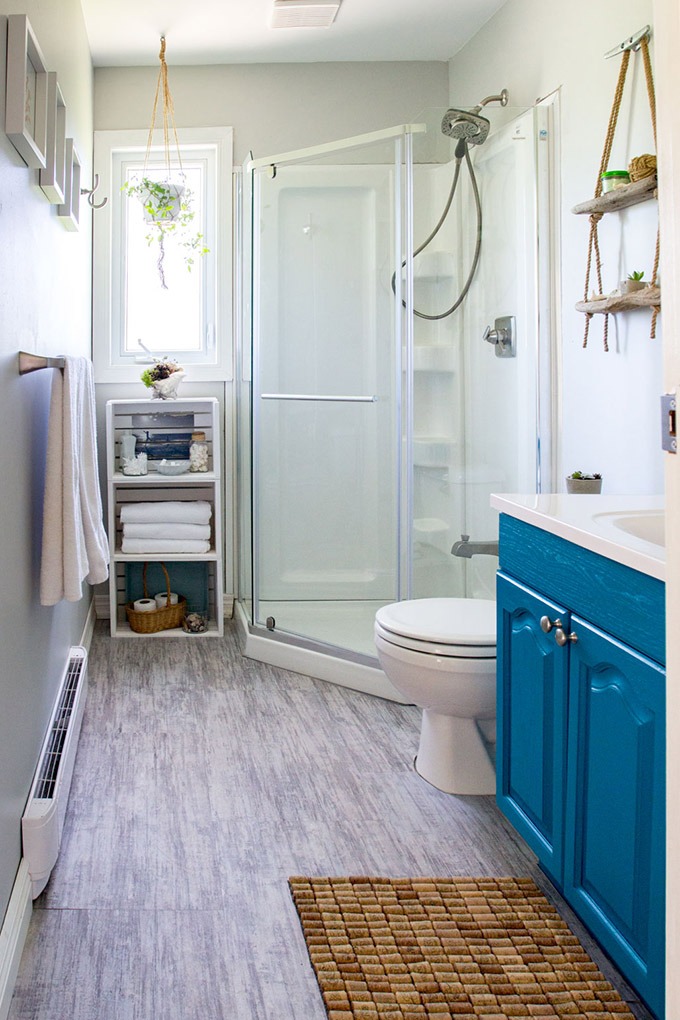 Budget-Friendly Beach Themed Bathroom Makeover – Sustain My Craft Habit. Beautifully brought together, this beach themed bathroom has all the beach elements!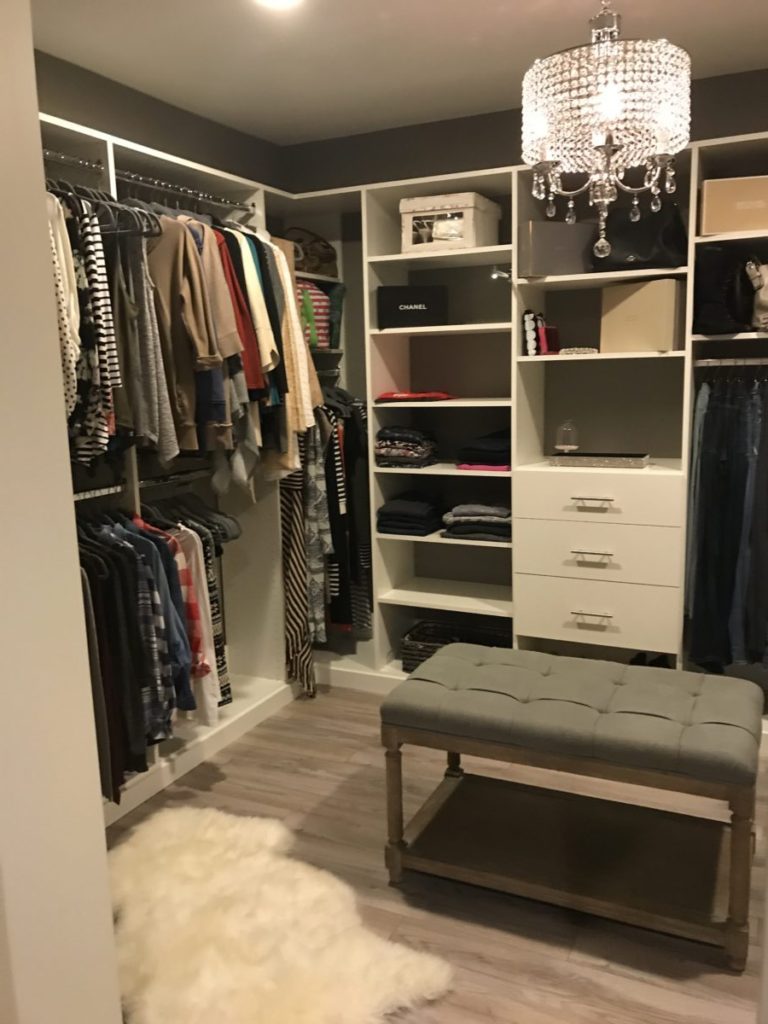 Playroom to Closet Transformation, Including Glamorous Vanity/Beauty Station – Simply Pretty Life. Definitely a closet to die for! We love how the closet flows from one end to the other, starting with the clear vanity chair and ending with the perfect custom shelving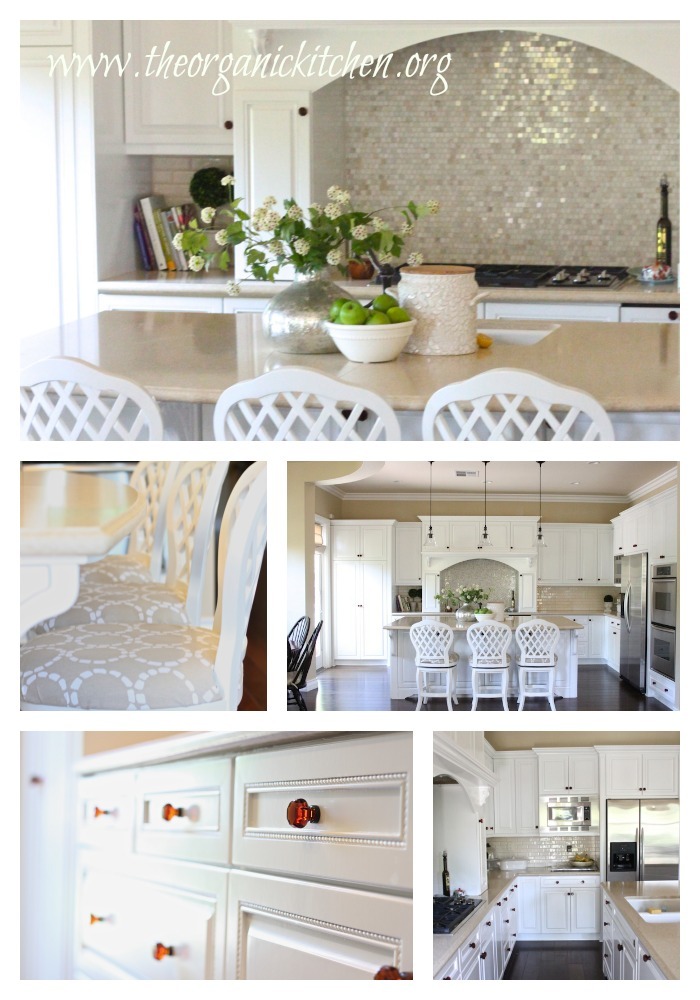 The Tale of the Mini Kitchen Makeover and the Snowball – The Organic Kitchen. Not everything in the kitchen has to change when giving a facelift! See how painting some chairs and brightening a backsplash can make all the difference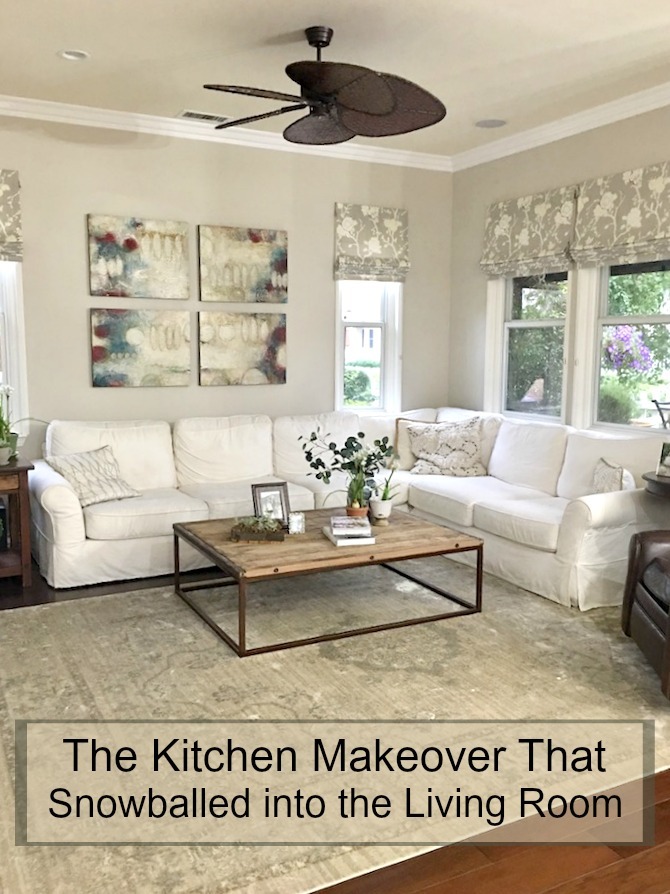 The Kitchen Makeover That Snowballed into the Living Room – The Organic Kitchen. If you have an open concept home, it's hard to stop in the kitchen!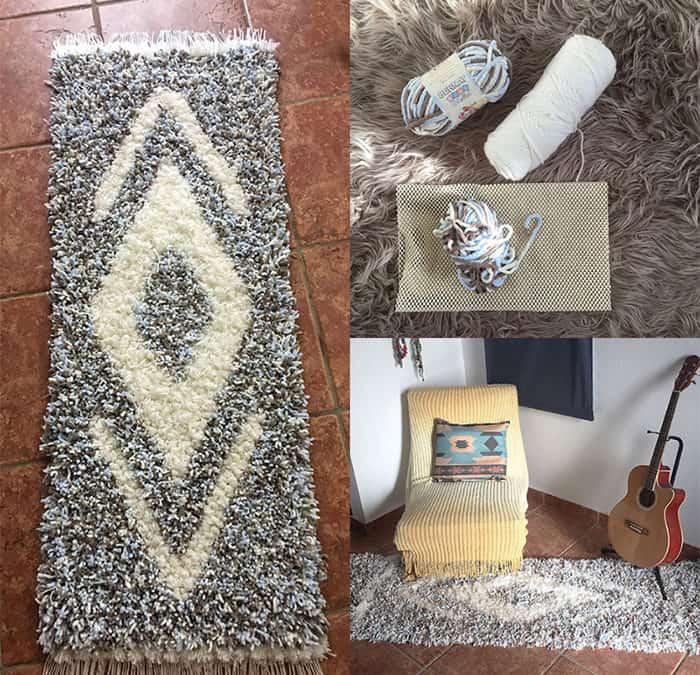 How to Make a Fluffy Pom Pom Rug/DIY Tutorial – HungariCan Journey. No time for a big project? Start small and make some accent pieces! Here's a perfect Pom Pom Rug Tutorial to get you started
Top 20 DIY Home Makeover Ideas, Before and Afters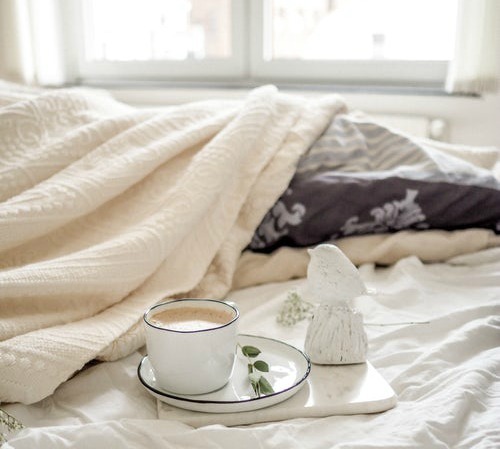 How to Hygge Your Home – And Then Home. Feeling the cold? Have you heard of Hygge? It's not too late to jump on this perfectly cozy trend!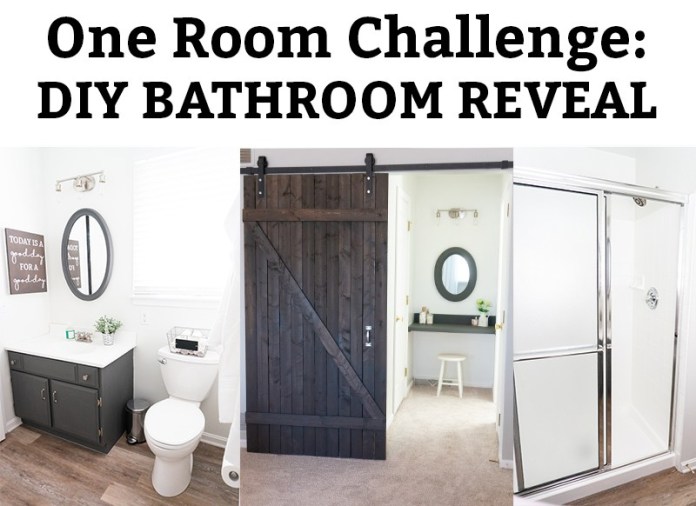 DIY Bathroom Remodel Reveal- Farmhouse Master Bathroom – Mom Envy. This bathroom remodel will give you some great Farmhouse ideas, starting at the sliding door and ending with the new vanity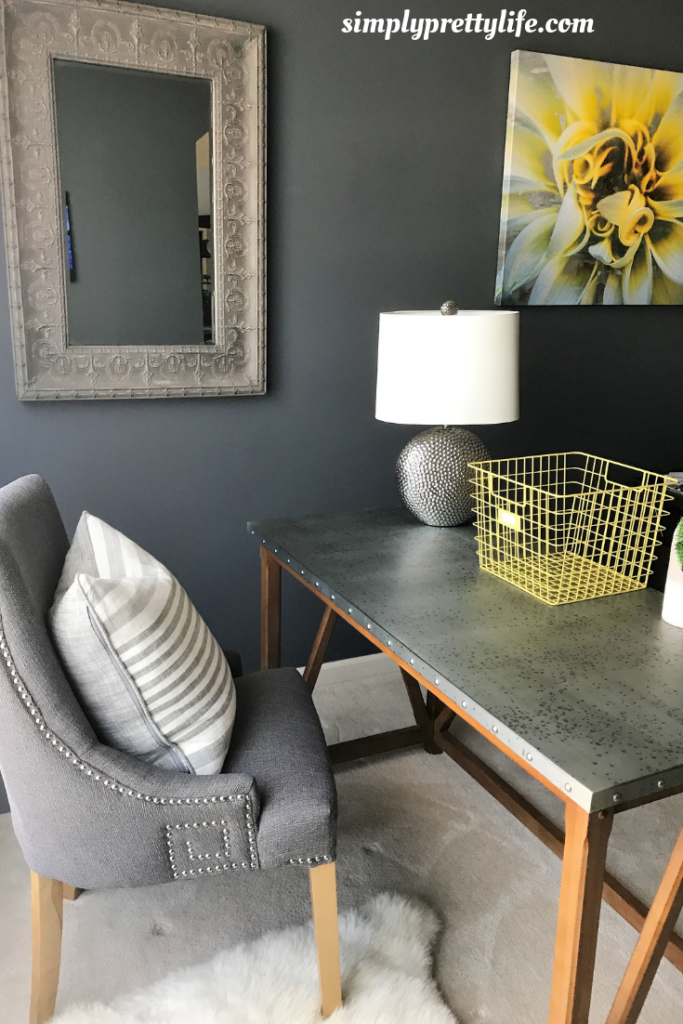 Inspirational Office Space with Chic Desk – Grey with a Pop of Yellow – Simply Pretty Life. Not sure about adding colour to your workspace? Check out this pop of yellow against a neutral grey, this will help you decide colour IS awesome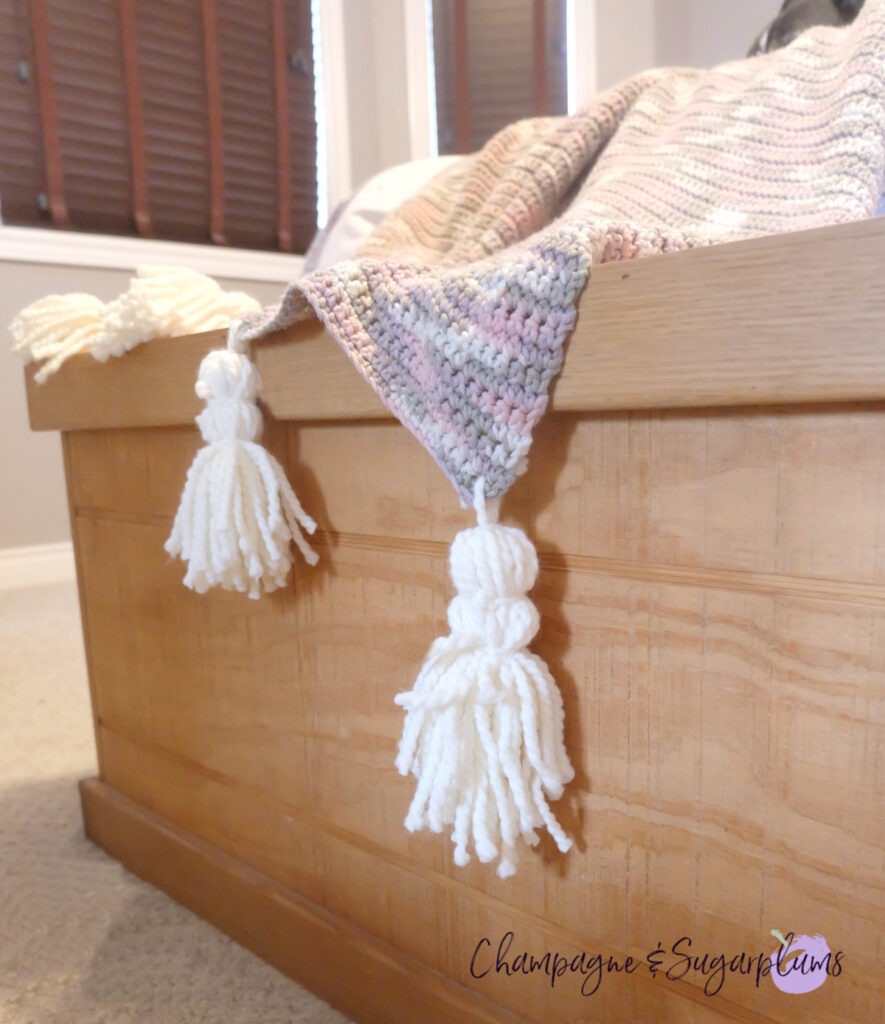 Easy DIY Hygge Inspired Chunky Blanket Tassels, Upgrade your Blanket – Champagne and Sugarplums. Take an existing blanket and make it new by adding some easy hygge inspired blanket tassels
Keep reading for more inspiration!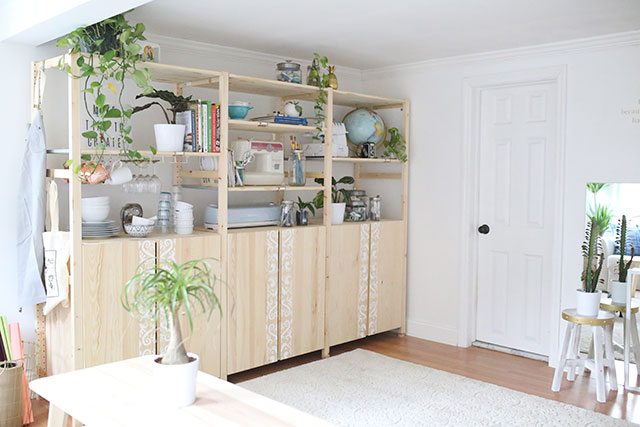 The Big Reveal – My Creative Escape Guest Room Office Makeover – Shrimps Salad Circus. TONS of clean, classy, crisp decor ideas here! This room makeover will have you purging the old and adding the new to freshen your space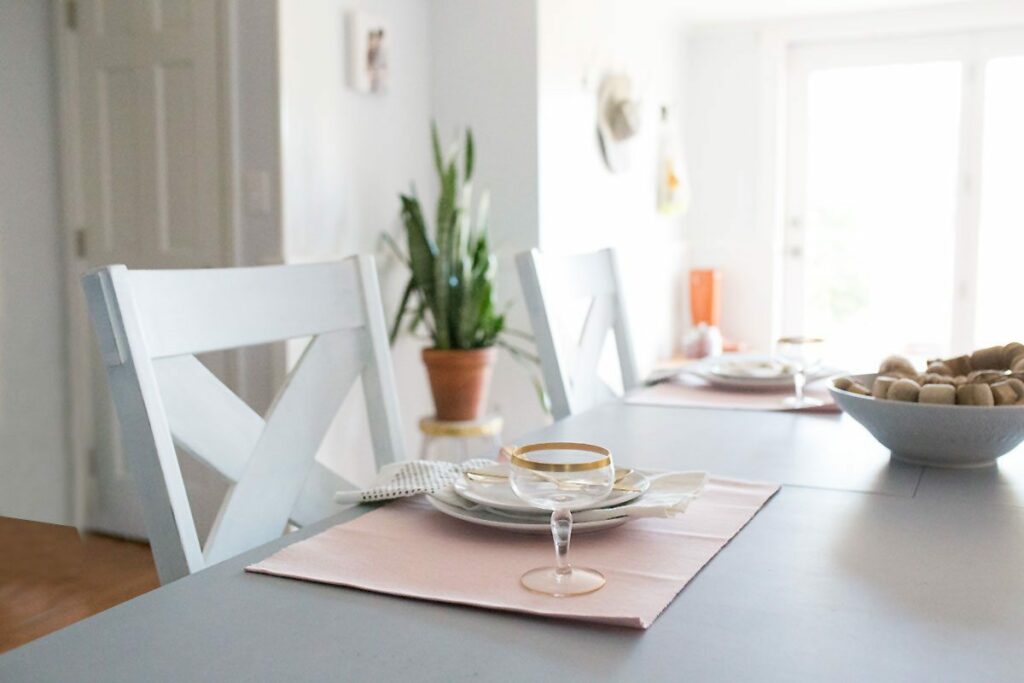 Before and After – DIY Chalk Paint Dining Table and Chairs – Shrimps Salad Circus. Chalk paint has a beautiful finish, take your dated furniture and make it new by adding a coat of chalk paint. See the difference it made in this table by Shrimps, Salad, Circus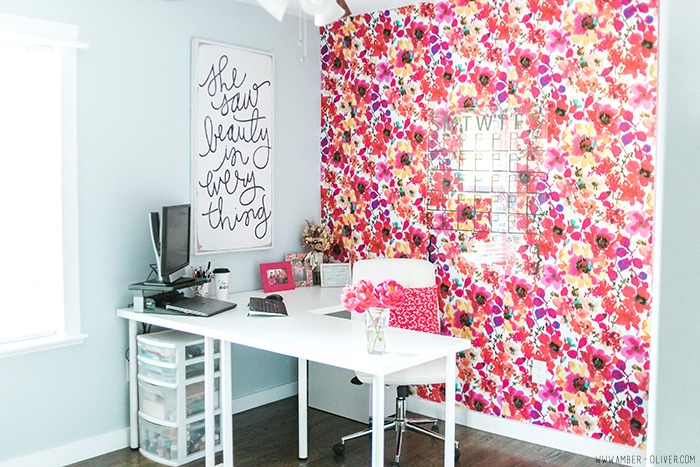 One Room Challenge: Office Reveal – Amber Oliver. Don't be afraid of some colour! Amber Oliver shows a beautiful office makeover that is easily achievable, trendy and within budget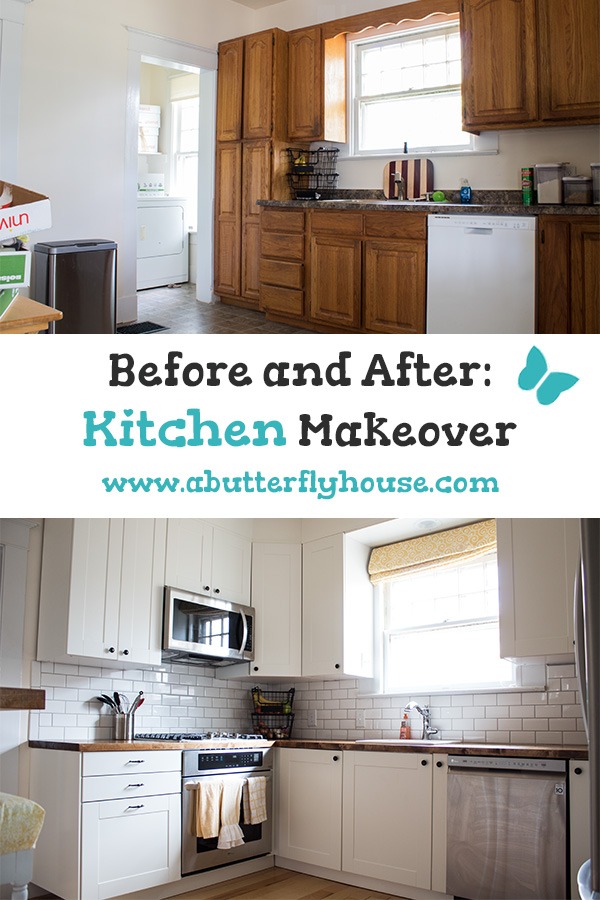 Before and After : Kitchen Makeover – A Butterfly House. Oh that countertop! Check out the before and after, from old to new, wood to white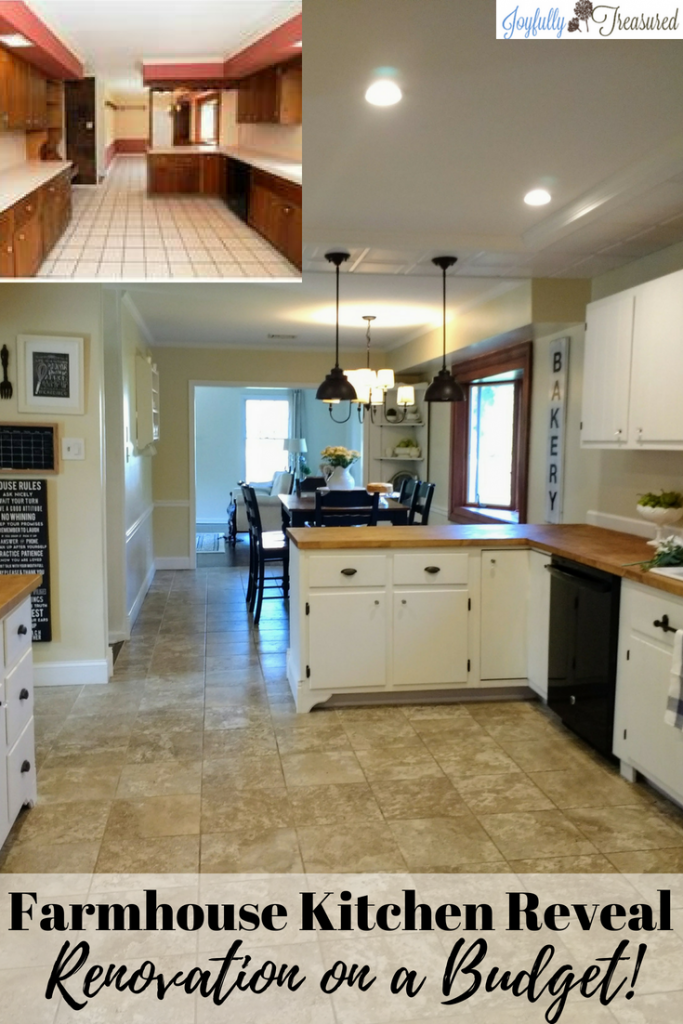 Our DIY Kitchen Remodel Before and After, Tackling a Farmhouse Kitchen Makeover on a Budget – Joyfully Treasured. Want to tackle your kitchen remodel and stay in budget? Get some ideas and see the amazing results with this kitchen remodel
Top 20 DIY Home Makeover Ideas, Before and Afters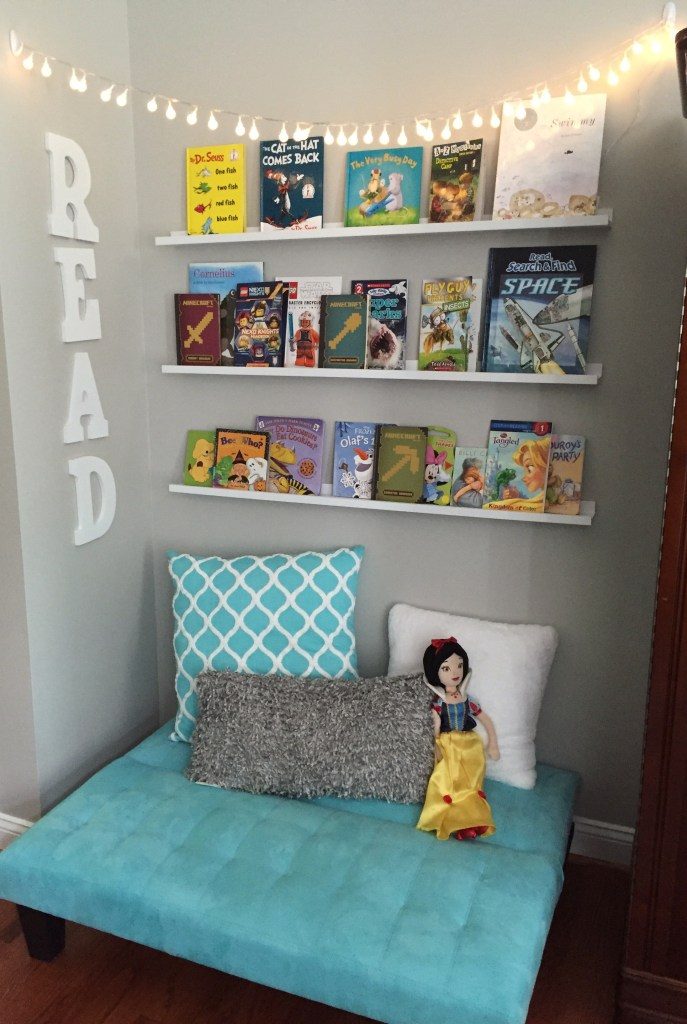 Creating a Reading Nook – Glitter on a Dime. One of the cutest spaces we've seen, this reading nook will inspire you to create something in "that" corner. Simple and perfect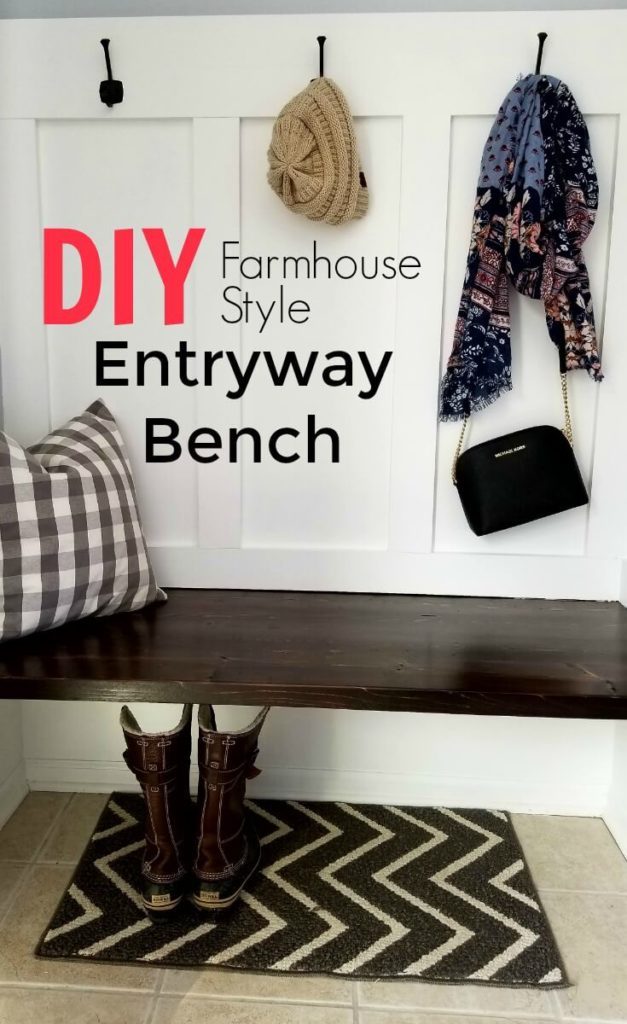 Save Money With this Budget Friendly Farmhouse Style Entryway Bench – Living Low Key. Love, love, love this easy DIY farmhouse entry bench. See how to get that designer look for less!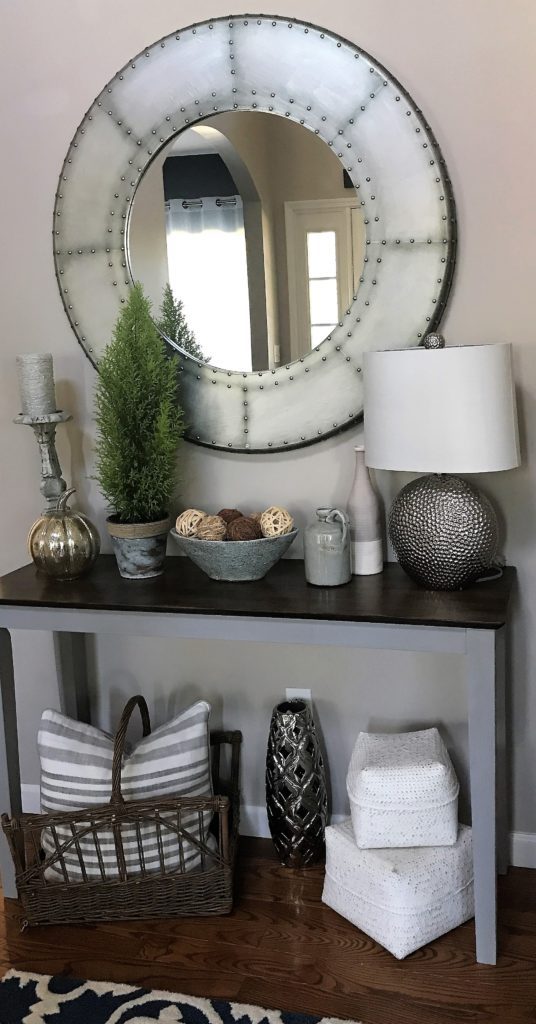 DIY Elegant Entryway Table – Simply Pretty Life. An elegant statement piece in your front entrance can be all you need to refresh your home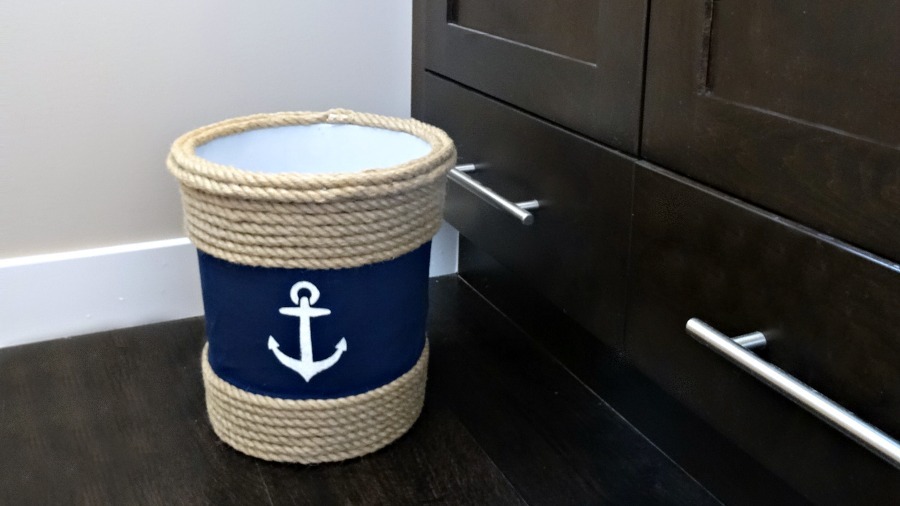 Up-Cycled Dollar Store Trash Can – And Then Home. Start small and try create pieces for your home makeover, after all it needs to start somewhere! Gather your ideas, theme and flow to create the decor pieces that impact the room the most.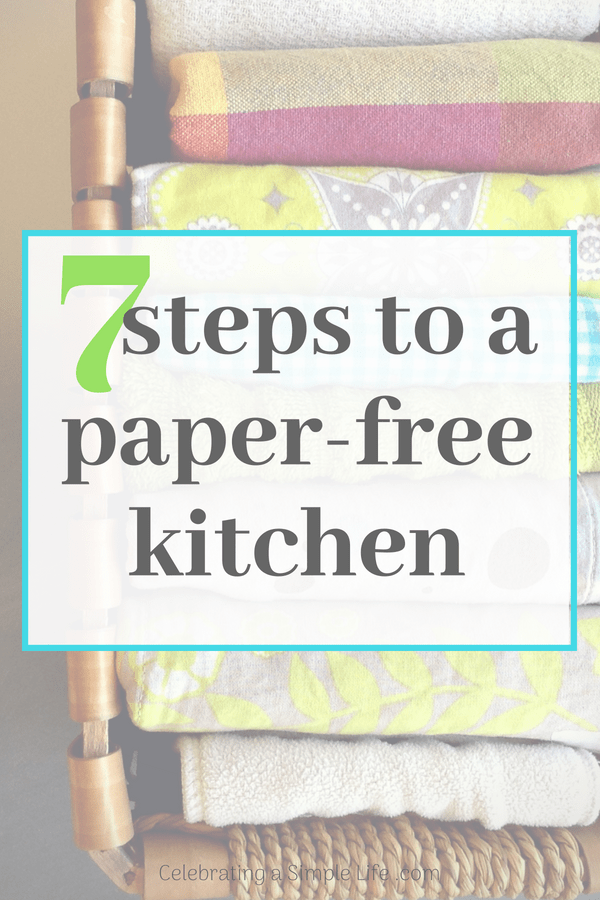 7 Steps to a Paper Free Kitchen – Salt in My Coffee. You don't need to change any large items in your house to make it feel new and fresh. Begin my making small and impactful changes!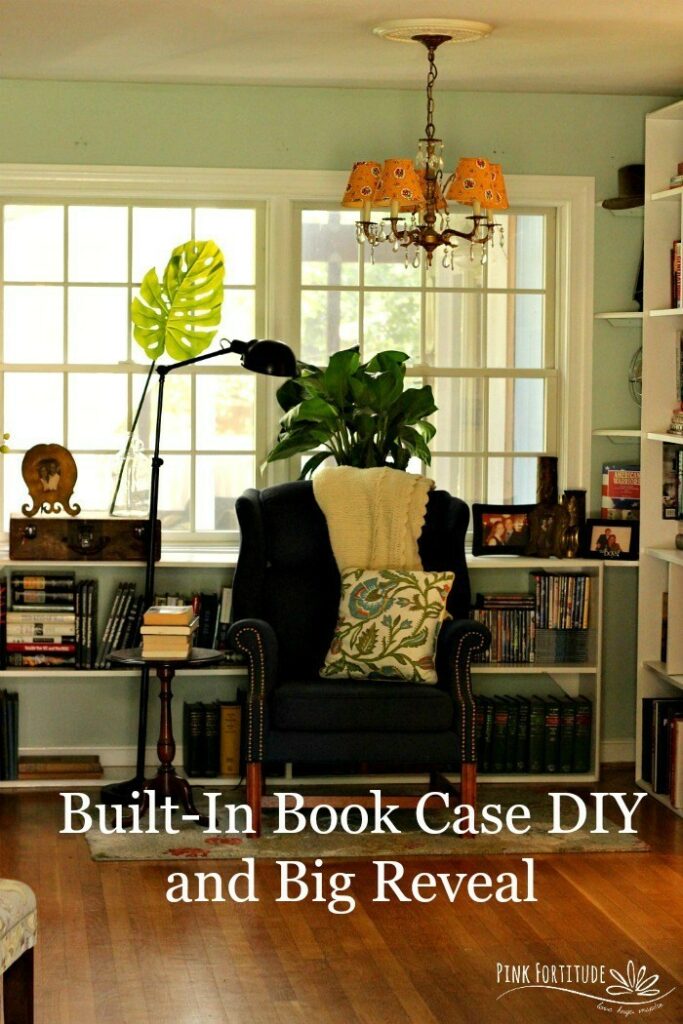 Built-in Book Case DIY and Big Reveal – Pink Fortitude. Not happy with your current shelving? See how to upgrade your space with a DIY book shelf

Hope you've found the inspiration you need! Are you going to try any of these projects? Even if you're not ready to jump into an entire room makeover, start small and work on decor pieces that you can fit into your final image.

Happy Home Decor!
You May Also Like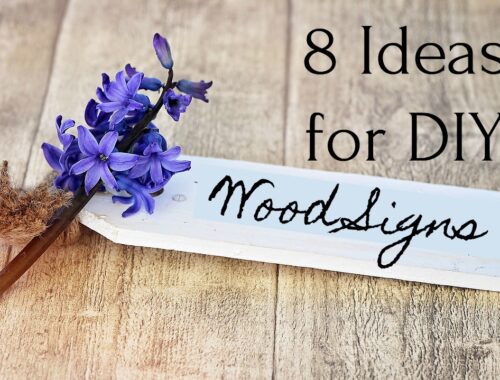 January 29, 2019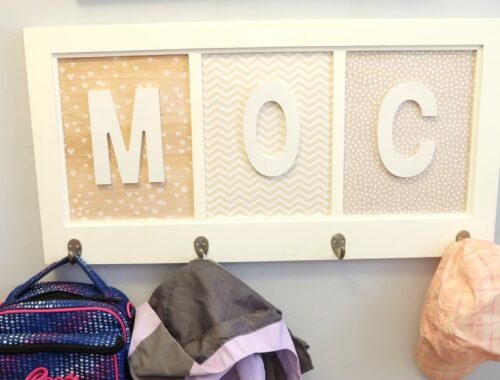 September 1, 2017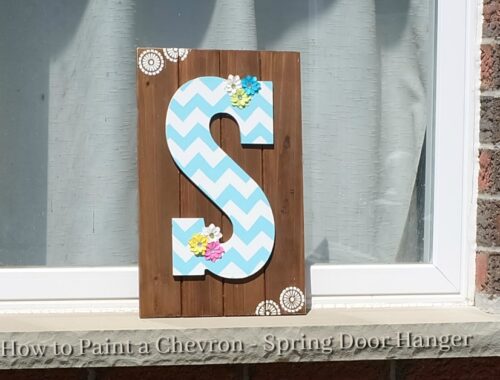 May 12, 2017