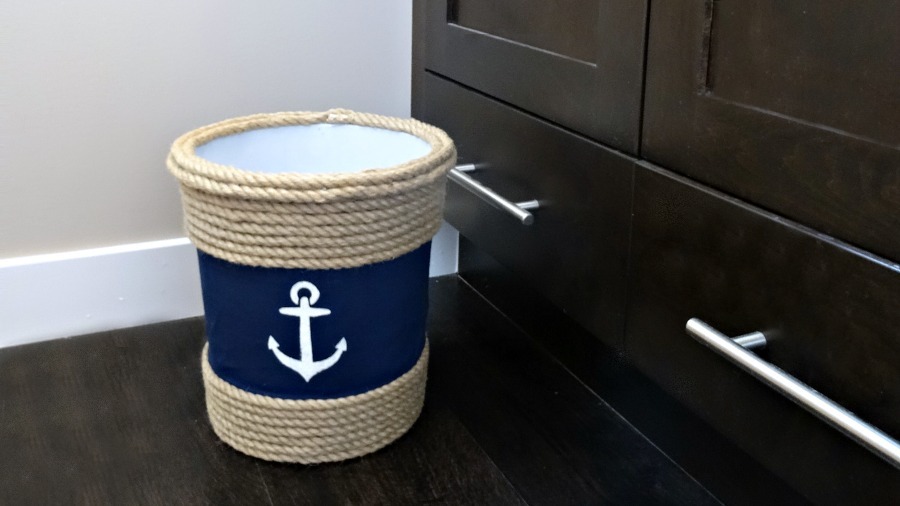 Up-cycled Dollar Store Trash Can
New Year, New Decor! The New Year is all about resolutions and fresh starts so this week we're focusing on refreshing items to give them new life. Take this $1 garbage bin that was hanging around our bathroom. Its not the prettiest thing I've ever brought home so it's time to give it a face lift. Since our master bath has a bit of a nautical theme, I decided on twine, navy and anchors. This entire project will take less than an hour to complete but you'll be happy with results. Feel free to experiment with the theme and remember to share your results with us in the comments section!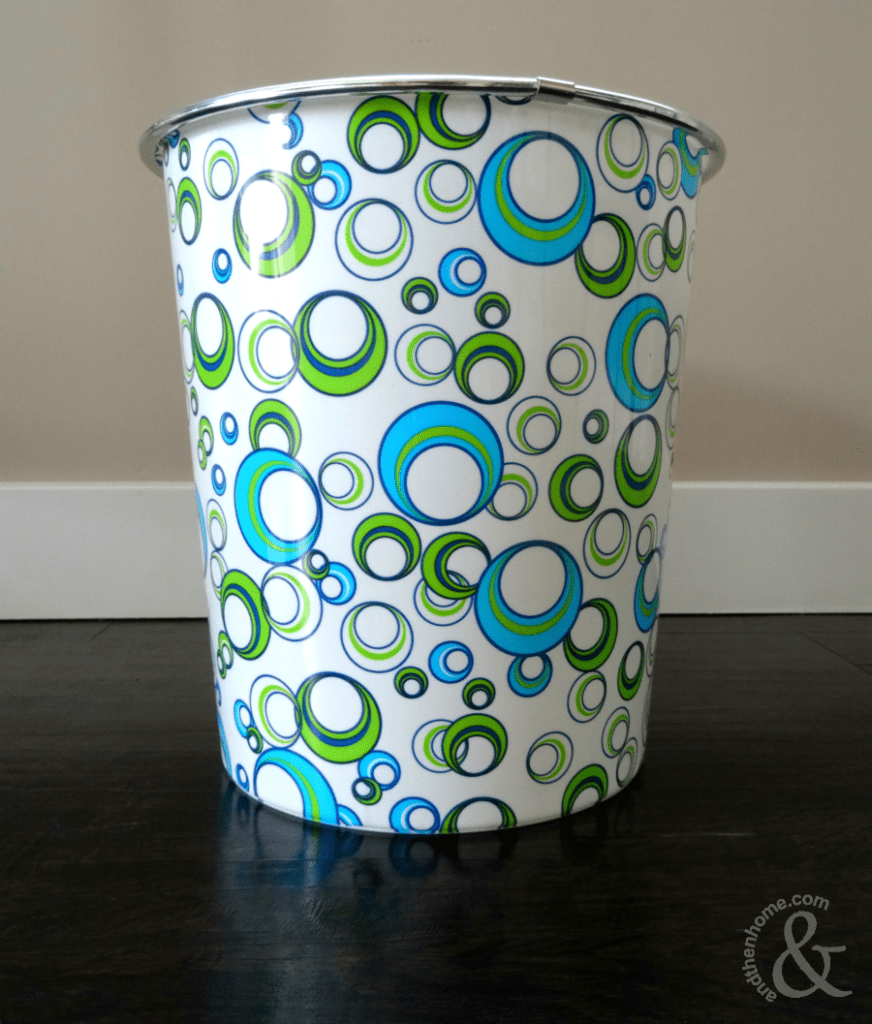 There are two designs here, mostly because I started one and then changed my mind about it. That's okay though, half the fun of DIY is trail and error!
What you'll need:
A cheap trash can

Sisal rope

Fabric

Hot glue gun and sticks

Stencil (optional)

Paint (optional)

Pouncer or makeup sponge (optional)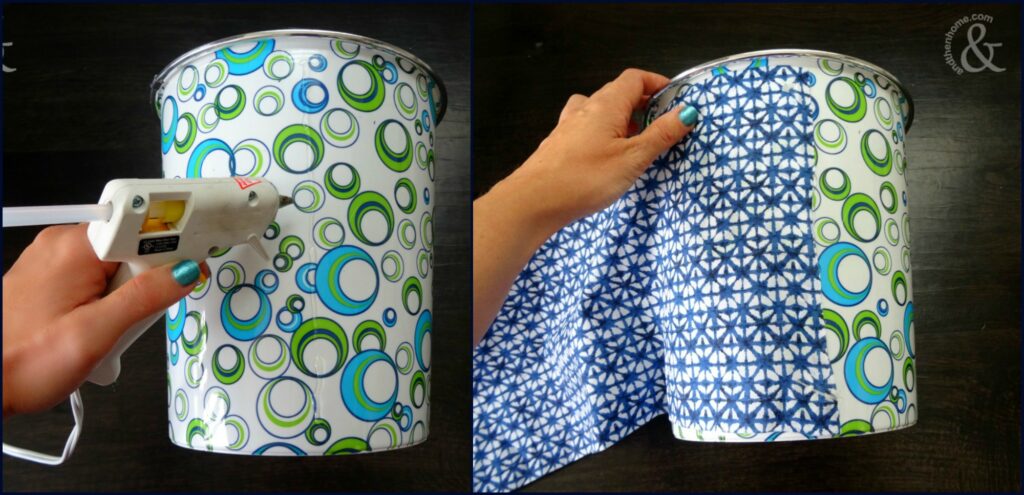 Use the hot glue to make a line down the can to attach the fabric. Continue around the whole can is covered.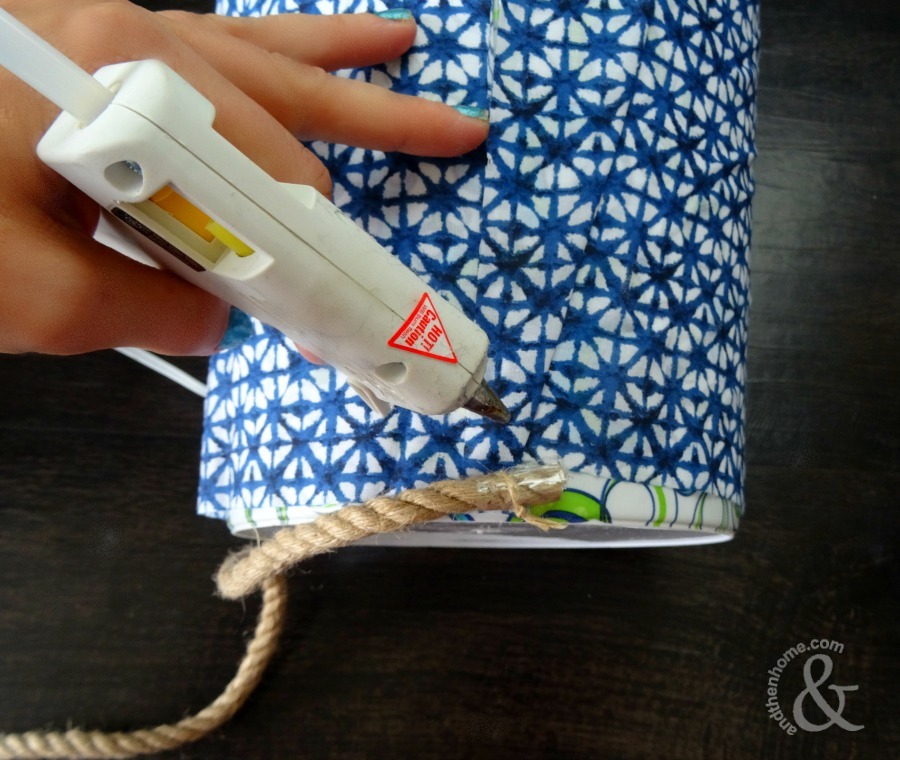 Attach the sisal rope around the bottom of the can, wrapping it around and around. Make sure you start and end on the same side of the can so the end bits are hidden in the back.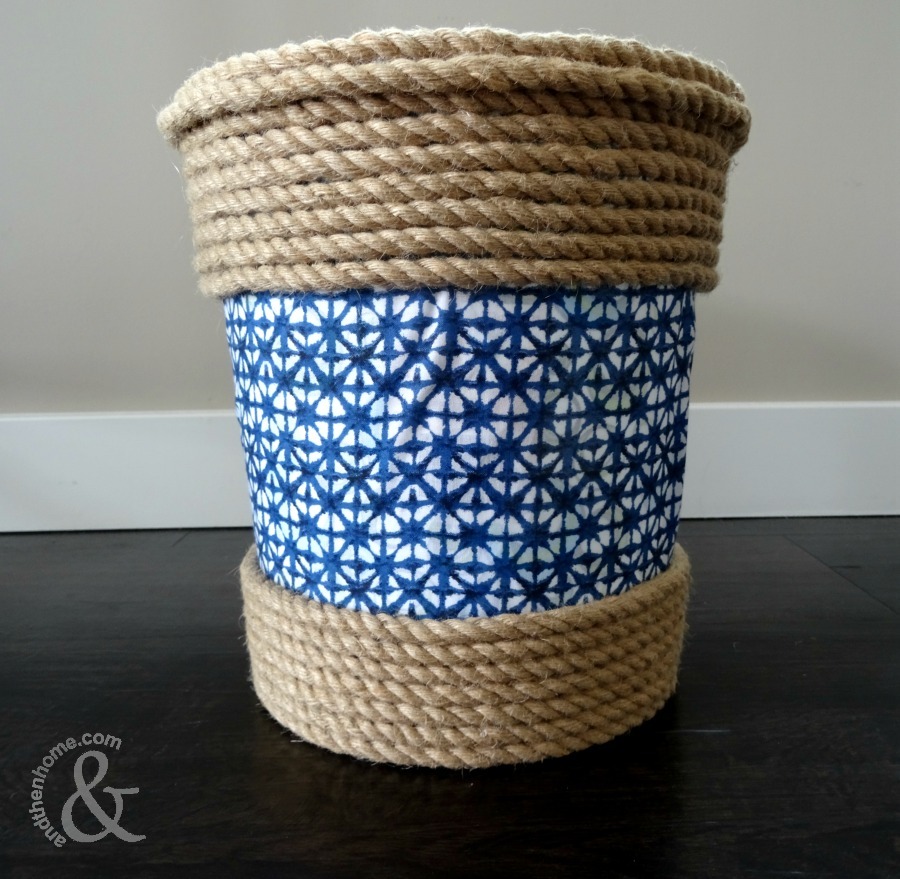 Repeat the same thing at the top of the can. This would be the end of this design…except I didn't love it. I liked it, but I didn't love it. I didn't think it would really work in the space. So, I kept going…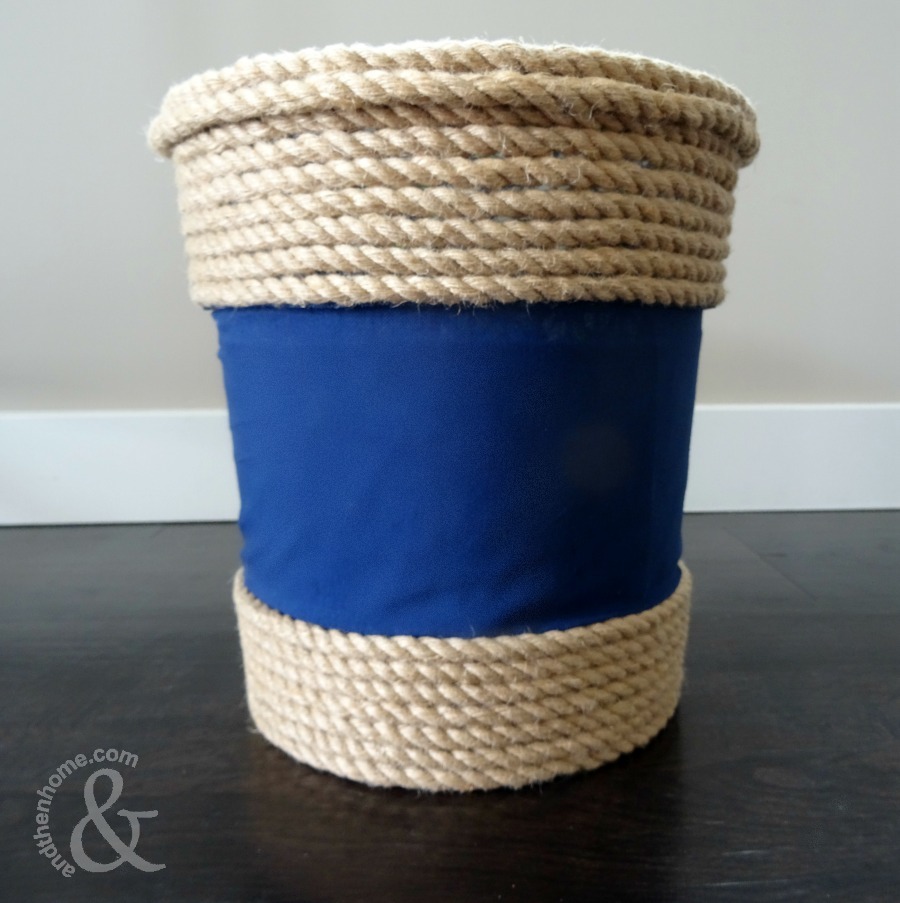 And covered the patterned fabric up with some navy fabric.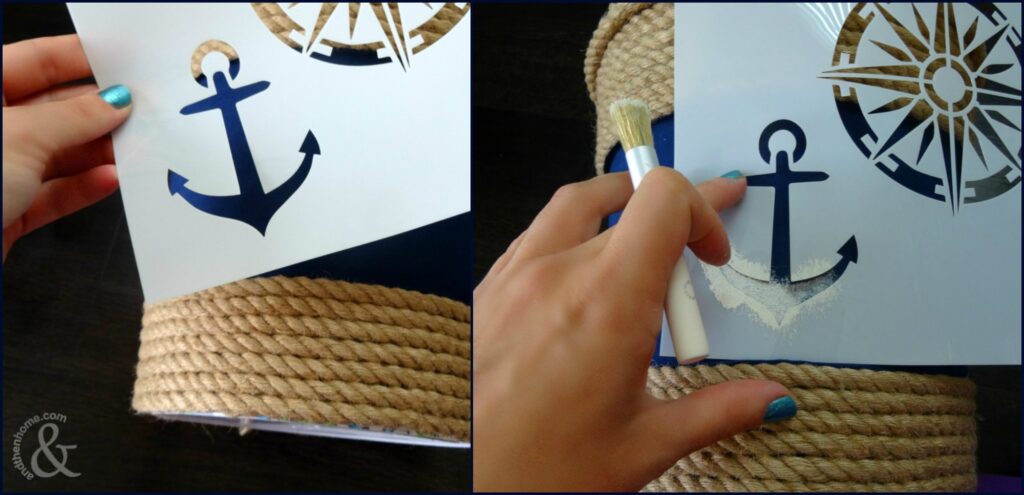 And then stencilled on an anchor.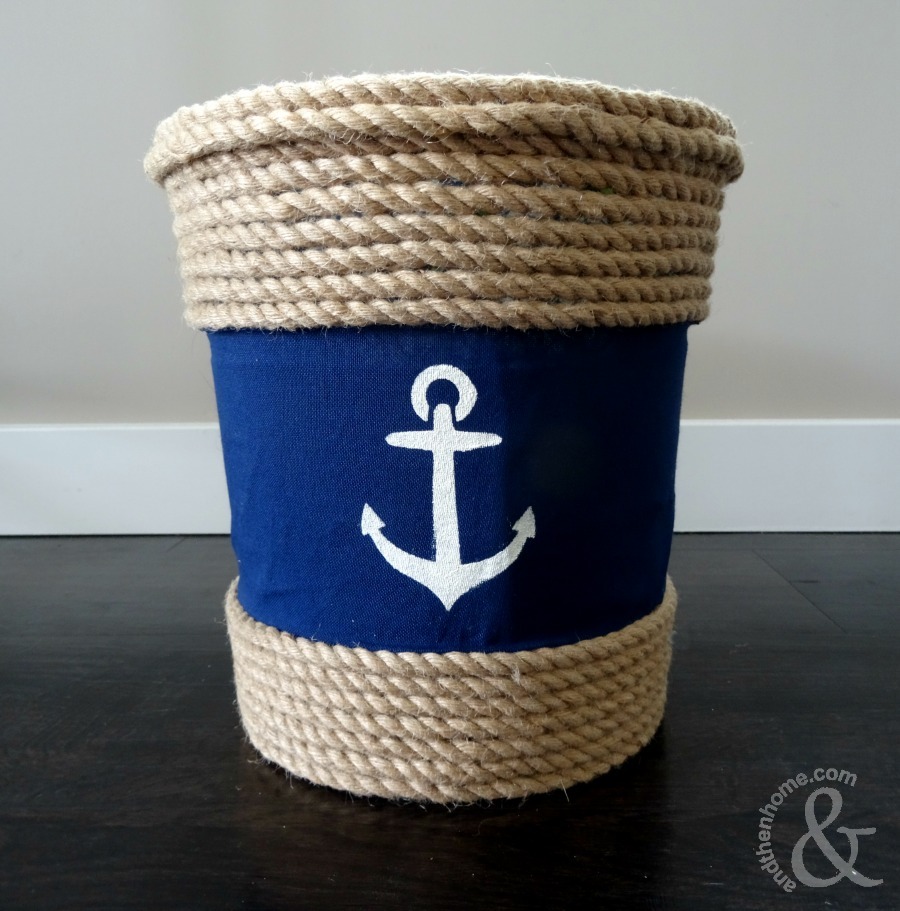 This was the version that I decided to use is our bathroom. I'm happy with how it looks, better than the colourful circles! Try our Upgraded Dollar Store Mosaic Vase for more up-cycling crafting.
Disclosure: Some of the links in this post are affiliate links. There may be a small commission made by our recommendations, and/or link to products mentioned or services on this website. Your purchase will help us continue to bring you amazing content, step-by-steps and product reviews.
You May Also Like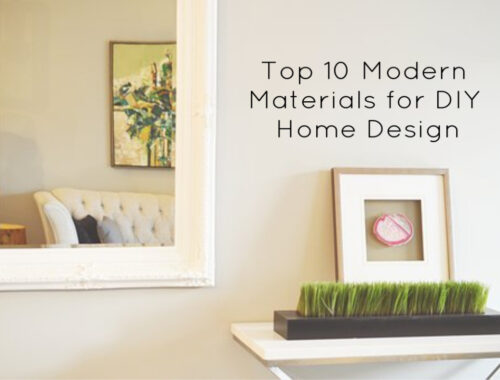 April 2, 2019

January 13, 2017

October 4, 2017