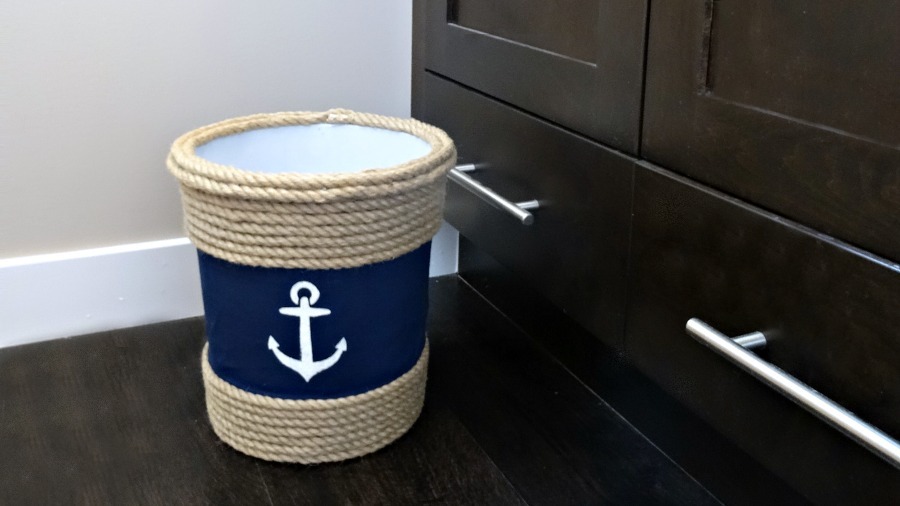 Up-cycled Dollar Store Trash Can
August 30, 2017
Alright so we have been using a colourful plastic trash can in our master bathroom for the past four years.  We bought it at the dollar store for $2.00 and said at the time 'its fine for now'…and then never got around to replacing it. I was cleaning the bathroom this week and thought to myself, nope. That's enough. Time to do something about this. Time to make an Up-cycled Dollar Store Trash Can.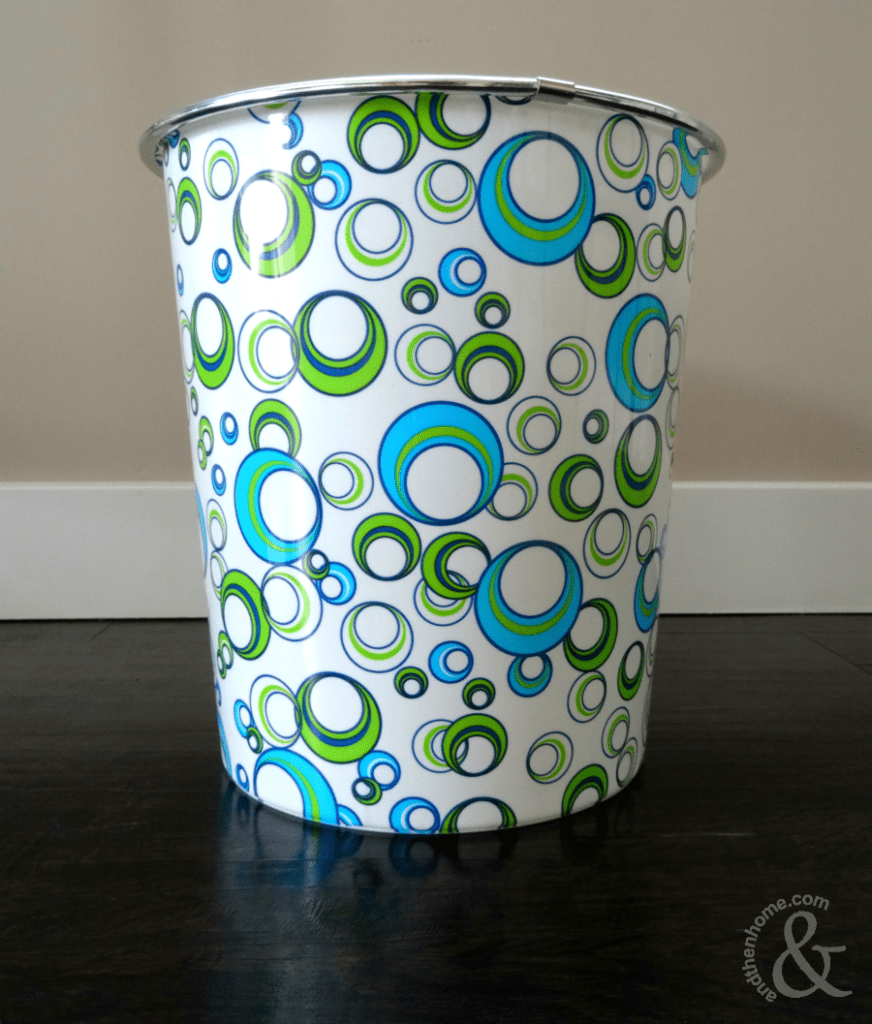 What to do with this lovely plastic can?? After raiding my craft storage and abandoning one or two (or five) ideas I landed on fabric and sisal rope. I had enough to cover the whole can and the nautical look would match some pictures that are hanging in the bathroom. There are two designs here, mostly because I started one and then changed my mind about it. That's okay though, half the fun of DIY is trail and error! 
What you'll need:
A cheap trash can

Sisal rope

Fabric

Hot glue gun and sticks

Stencil (optional)

Paint (optional)

Pouncer or makeup sponge (optional)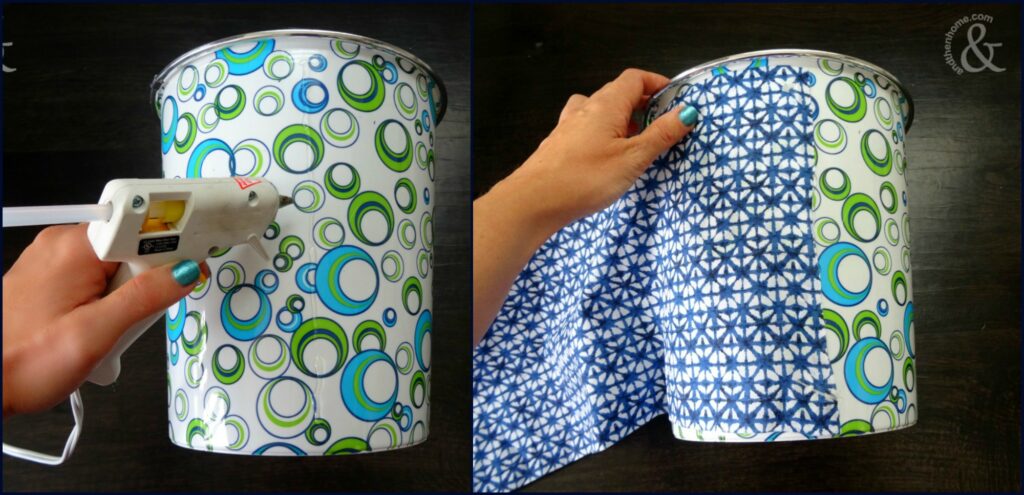 Use the hot glue to make a line down the can to attach the fabric. Continue around the whole can is covered.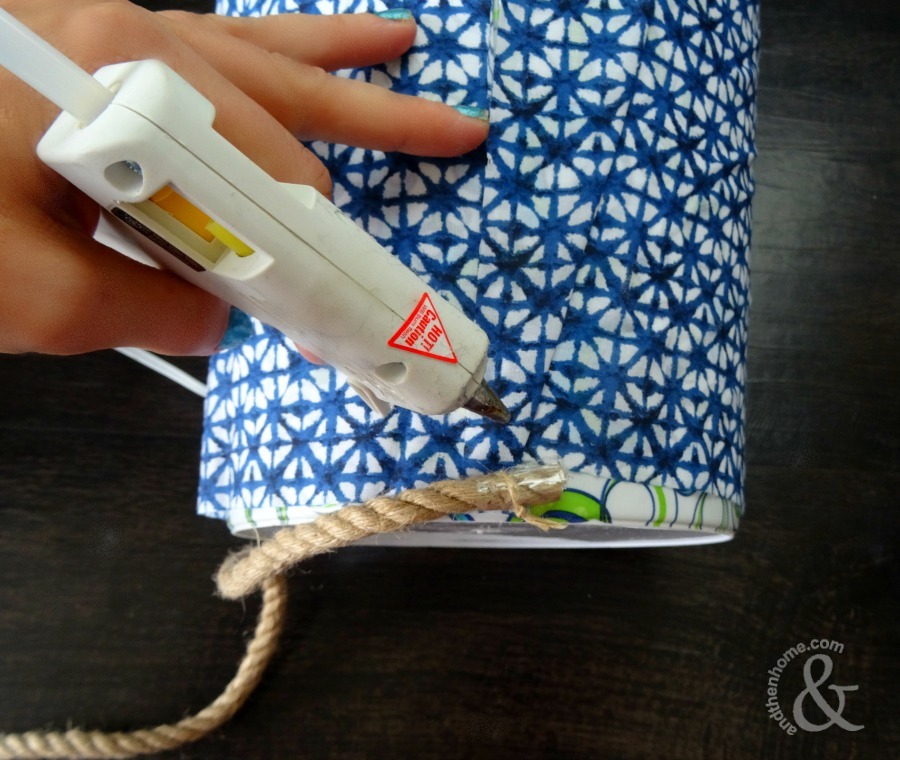 Attach the sisal rope around the bottom of the can, wrapping it around and around. Make sure you start and end on the same side of the can so the end bits are hidden in the back.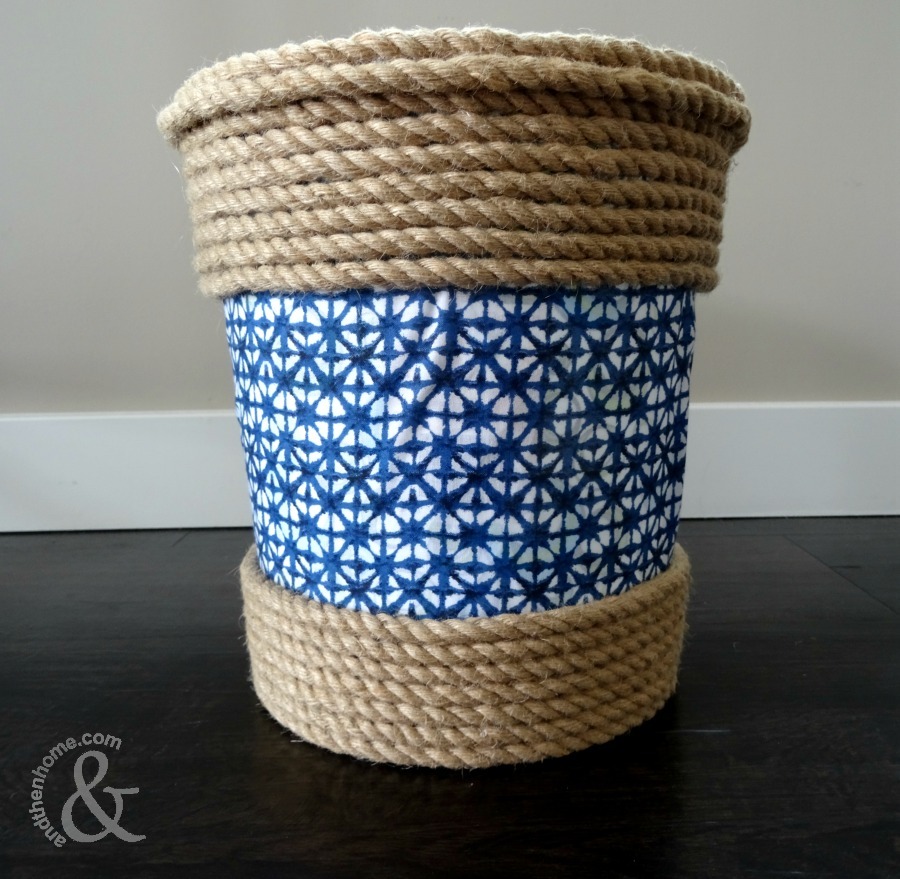 Repeat the same thing at the top of the can. This would be the end of this design…except I didn't love it. I liked it, but I didn't love it. I didn't think it would really work in the space. So, I kept going…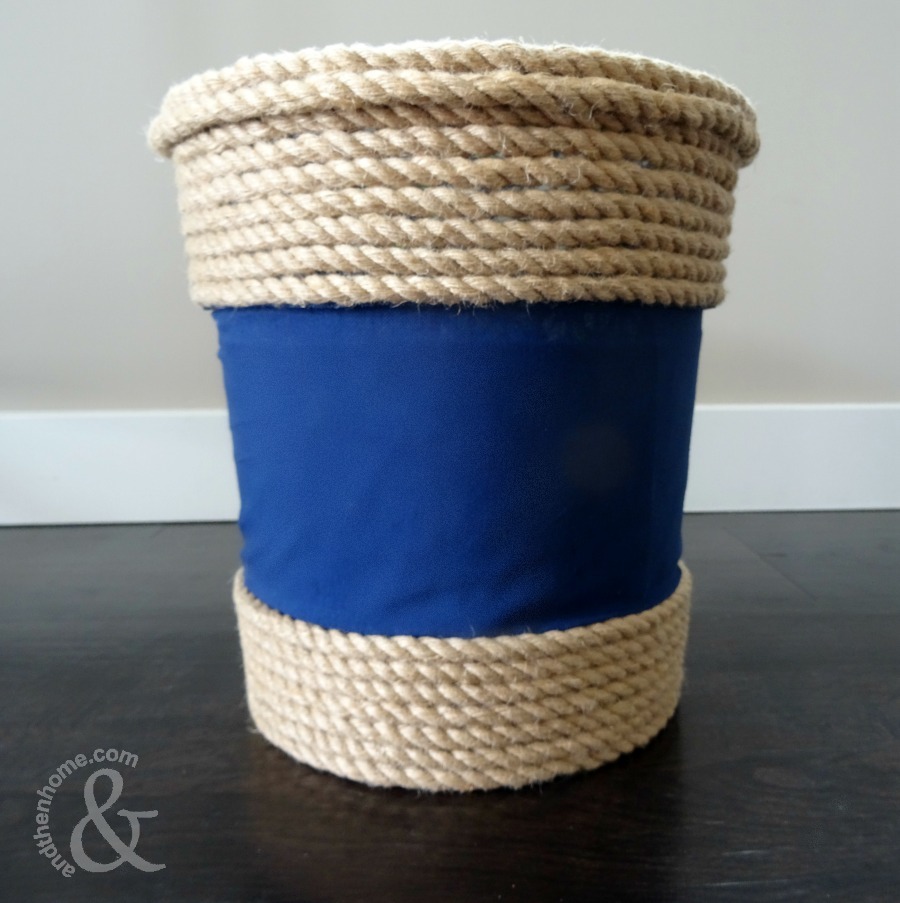 And covered the patterned fabric up with some navy fabric.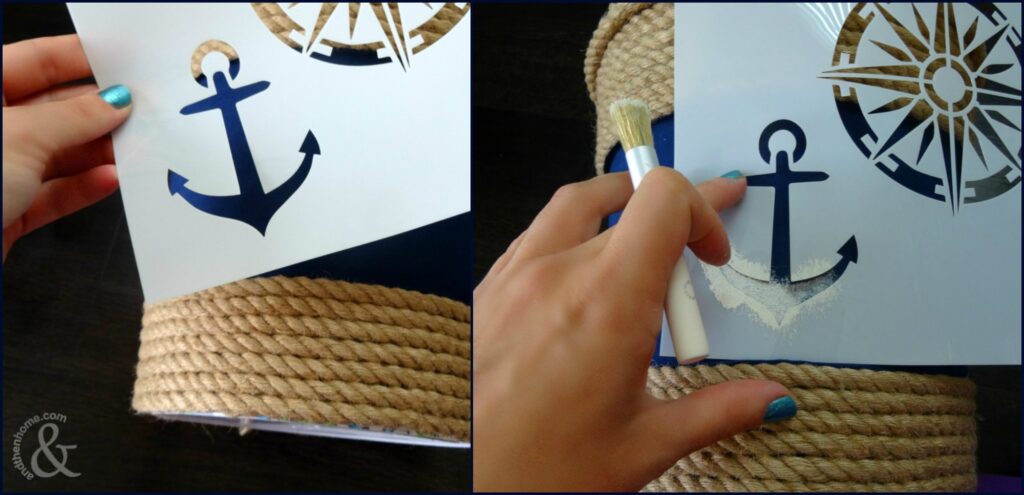 And then stencilled on an anchor.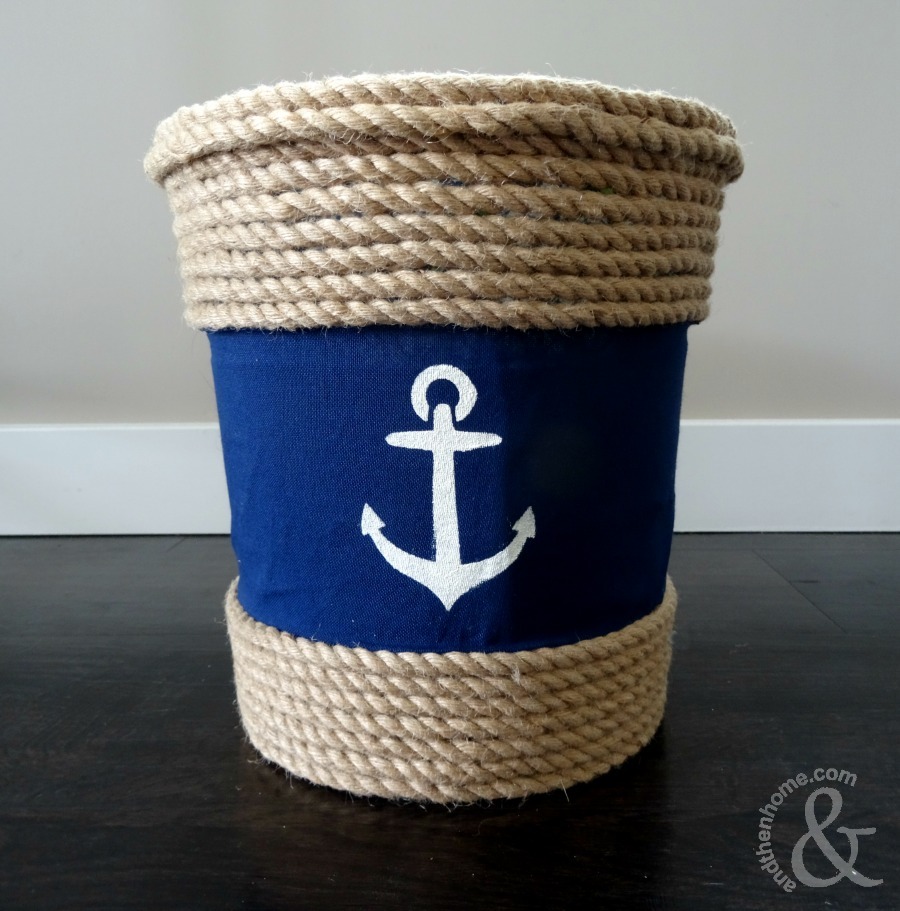 This was the version that I decided to use is our bathroom. I'm happy with how it looks, better than the colourful circles! Try our Upgraded Dollar Store Mosaic Vase for more up-cycling crafting.
Disclosure: Some of the links in this post are affiliate links.  There may be a small commission made by our recommendations, and/or link to products mentioned or services on this website.  Your purchase will help us continue to bring you amazing content, step-by-steps and product reviews.
You May Also Like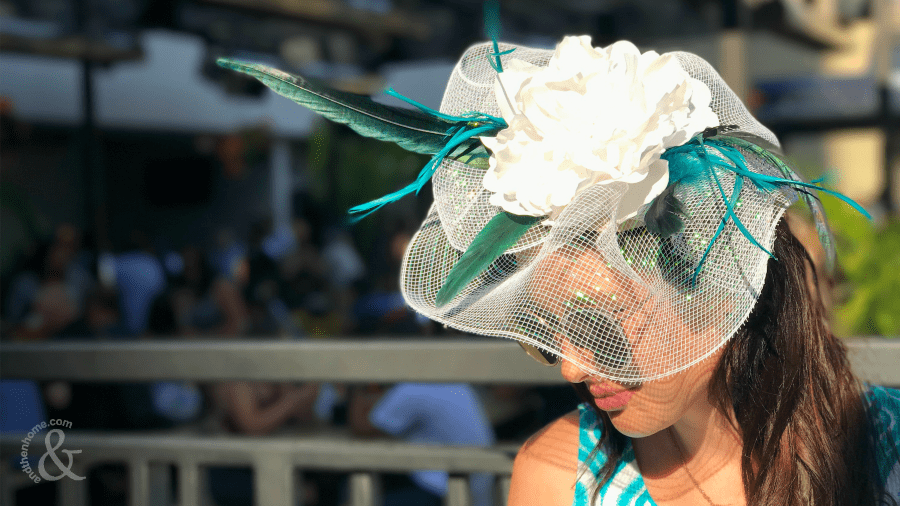 August 2, 2017
October 18, 2017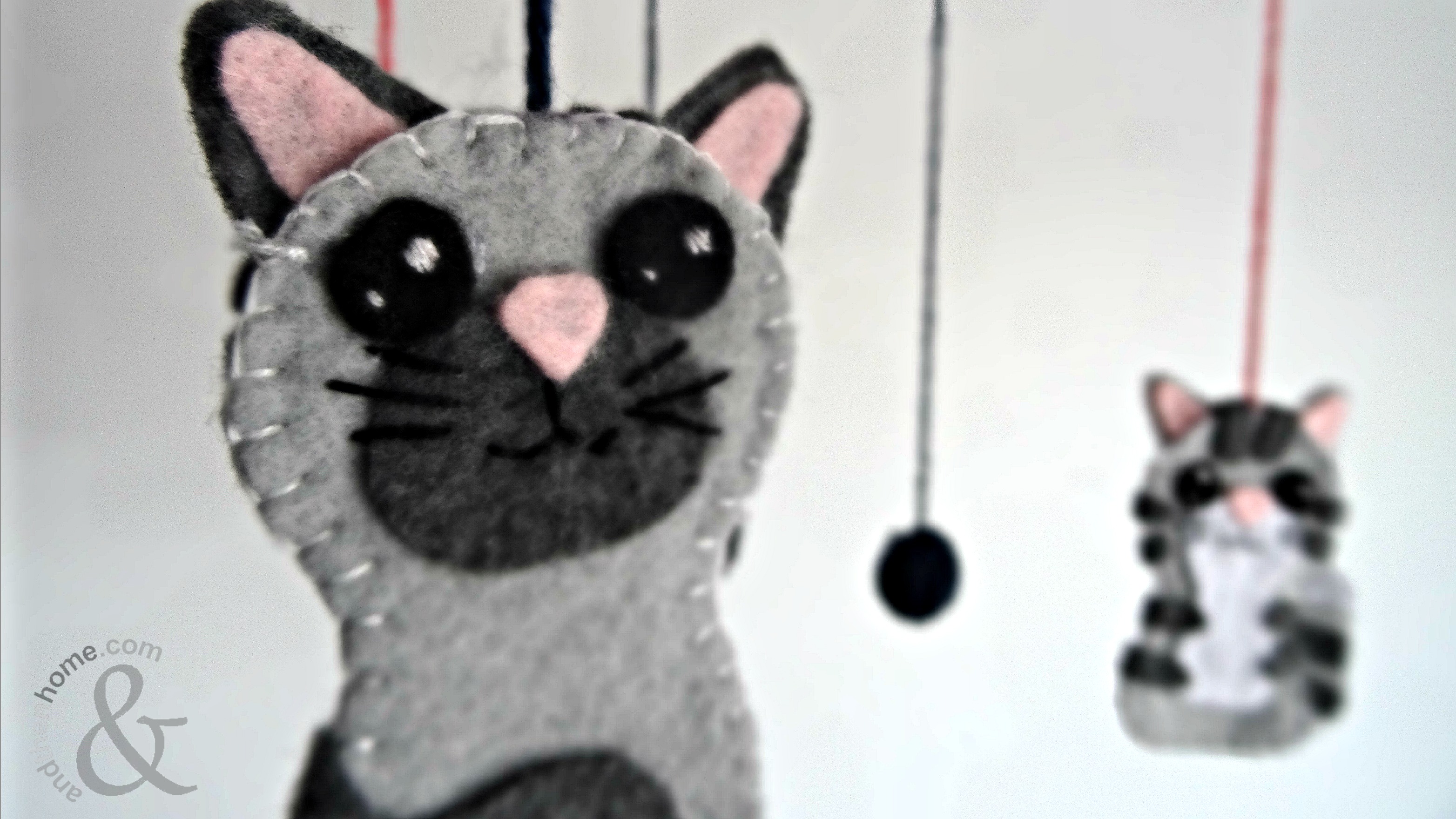 January 12, 2018