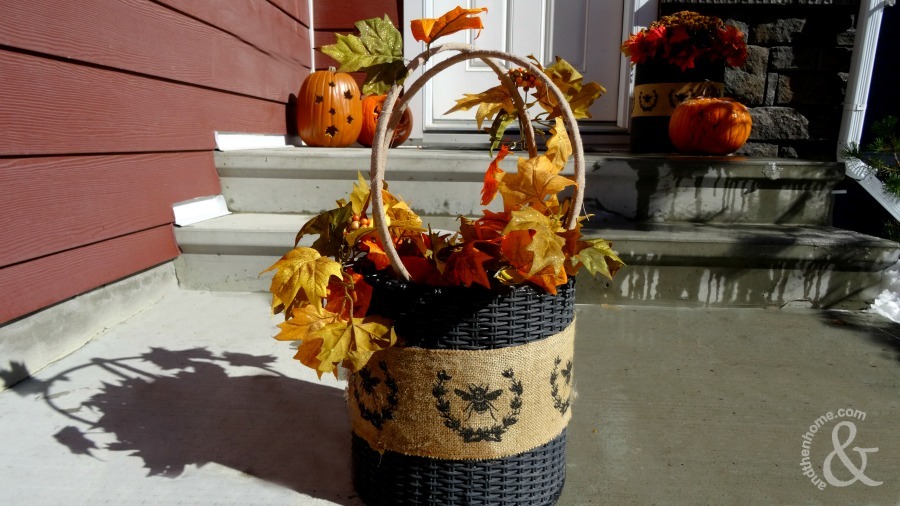 Autumn Embroidery Hoop Topiary
It's October…and its already snowed here in Calgary. Thankfully it only came in for one day and has now melted but it still marked the end of the flowers I had on my front porch. They are both officially dead – RIP my fall chrysanthemums. ☹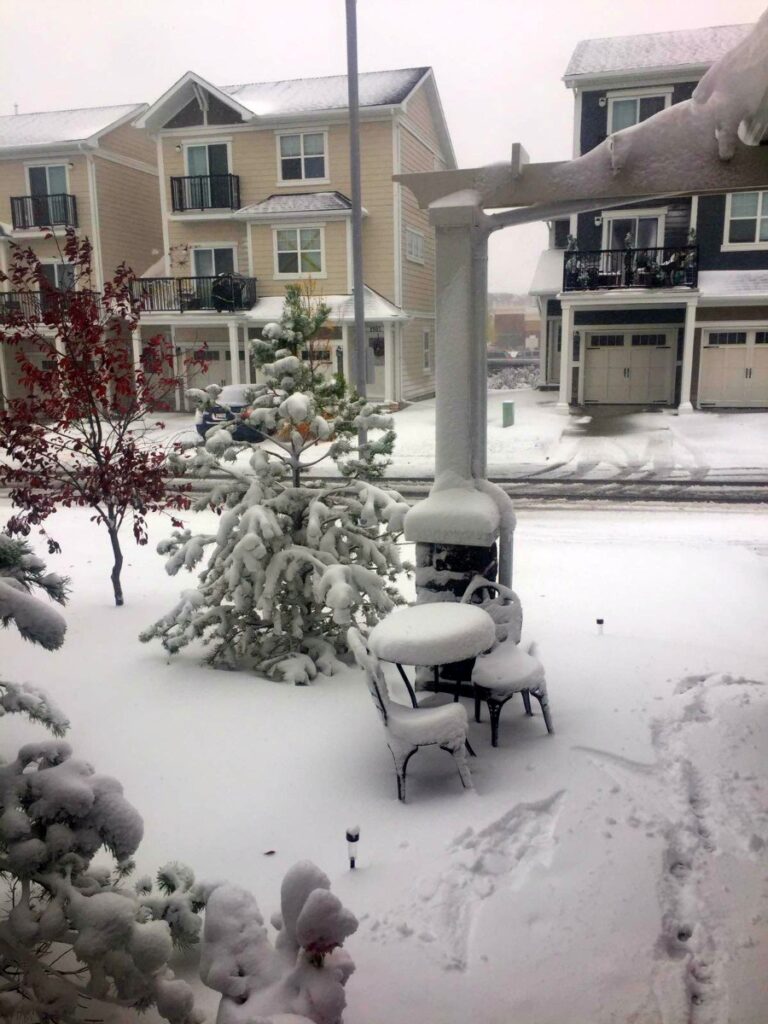 Now I've been brainstorming about how to use my two planters. I needed something quick and ideally on the cheap. I headed to the craft store and wandered around a bit. Luckily everything fall is on clearance now because in retail, its Christmas time. I found a couple of leaf garlands for cheap and then picked up some embroidery hoops. My plan was to make a circle from the hoops and cover them in the garland to make a topiary ball.
It did not look good.
That's okay, it happens in DIY sometimes. Back to the drawing board and I redesigned the look by covering the hoops in burlap ribbon and letting them show instead of covering them up. I'm quite happy with my second attempt. ? It's a good lesson to not get discouraged if something not quite working. Tweak a couple things and hang in there, it'll work out in the end!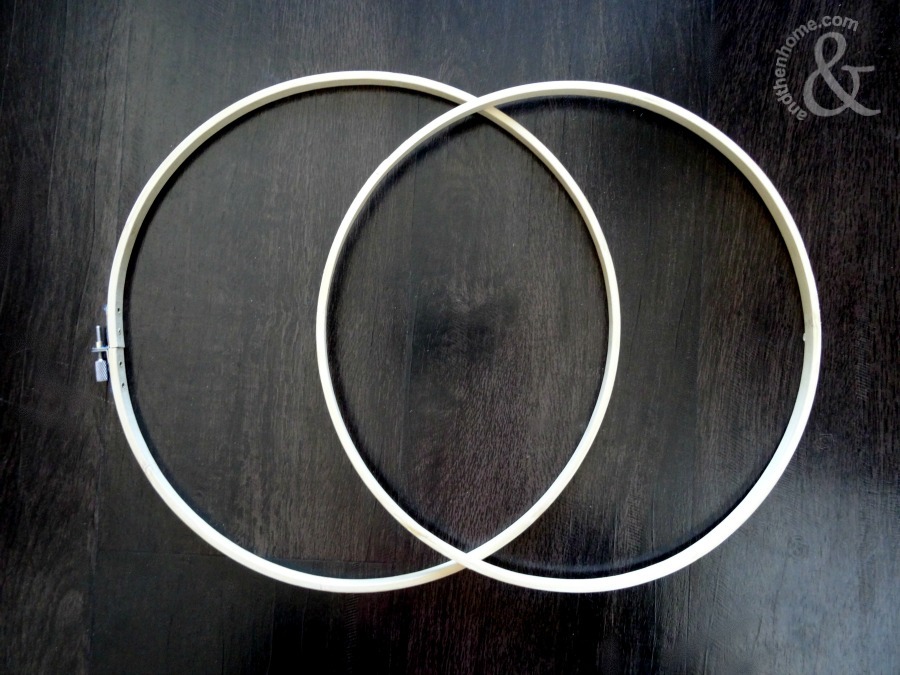 What You'll Need:
Embroidery hoops

Leaf garland

Hot glue gun and sticks

Scissors

Ribbon


Cover both the inner and outer hoop with the ribbon. Glue along the way to hold the ribbon in place.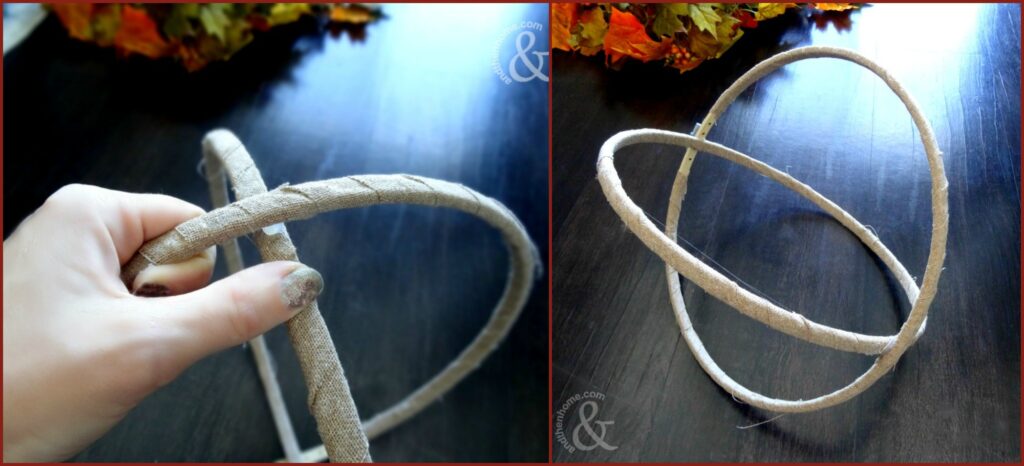 Place the smaller hoop inside the larger one and glue them together to create a ball.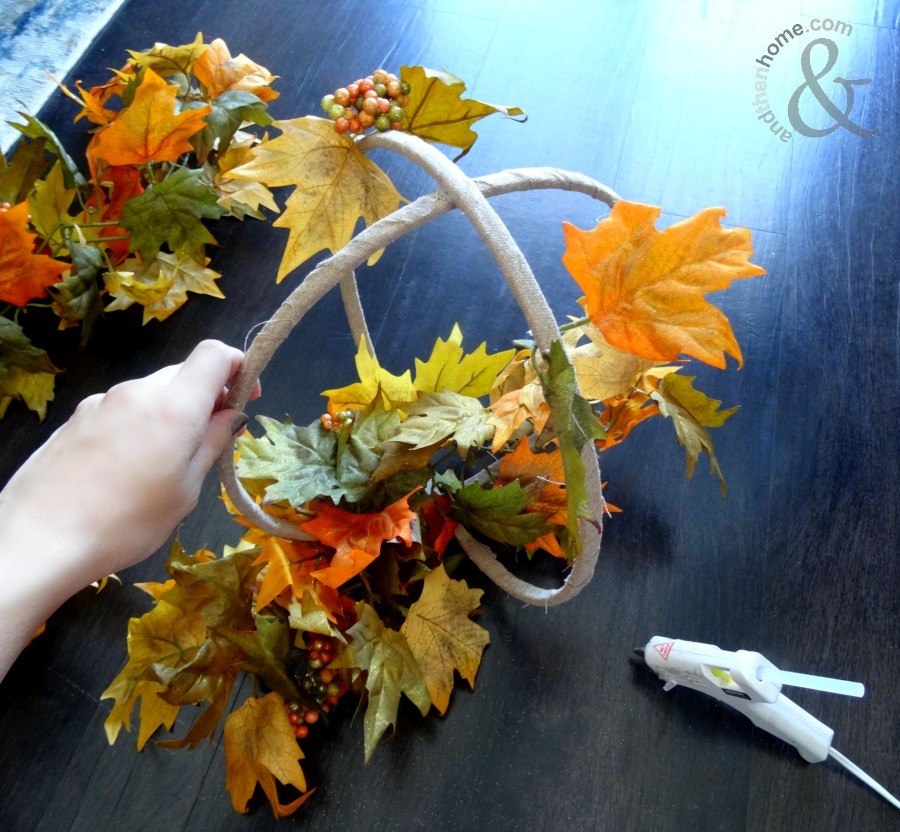 Add leaves from the garland in the bottom of the circle and secure with some glue. Cut some individual leaf from the garland and glue to the hoop decoratively around the top and sides of the ball.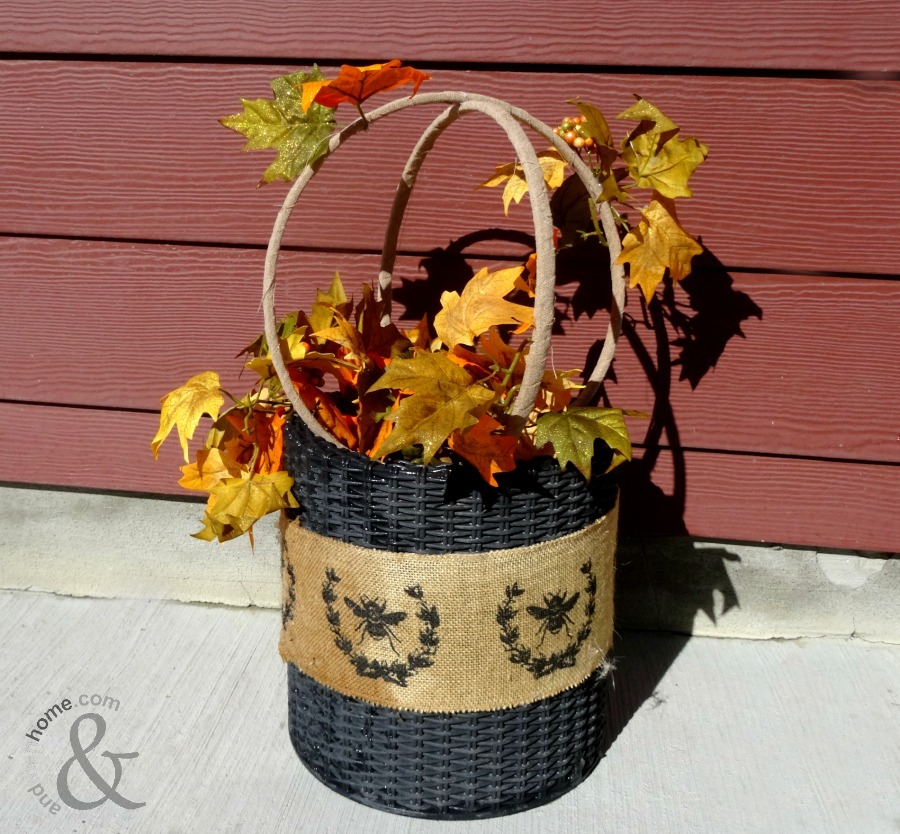 My finished topiary's are sitting on my planters to replace my sadly dead plants. I made a second ball in a larger size to go onto the larger planter. Need some more fall décor? Check out our String Art Leaf in Autumn Colours.
Disclosure: Some of the links in this post are affiliate links. There may be a small commission made by our recommendations, and/or link to products or services mentioned on this website. Your purchase will help us continue to bring you amazing content, step-by-steps and product reviews.
You May Also Like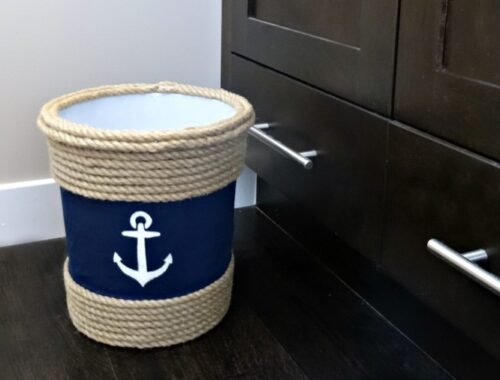 January 8, 2019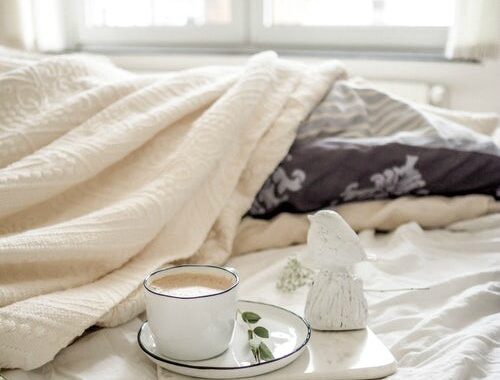 December 11, 2018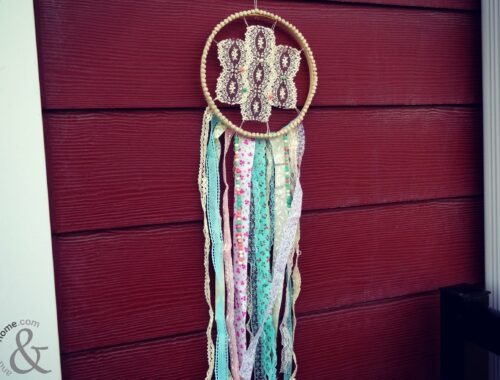 May 3, 2017