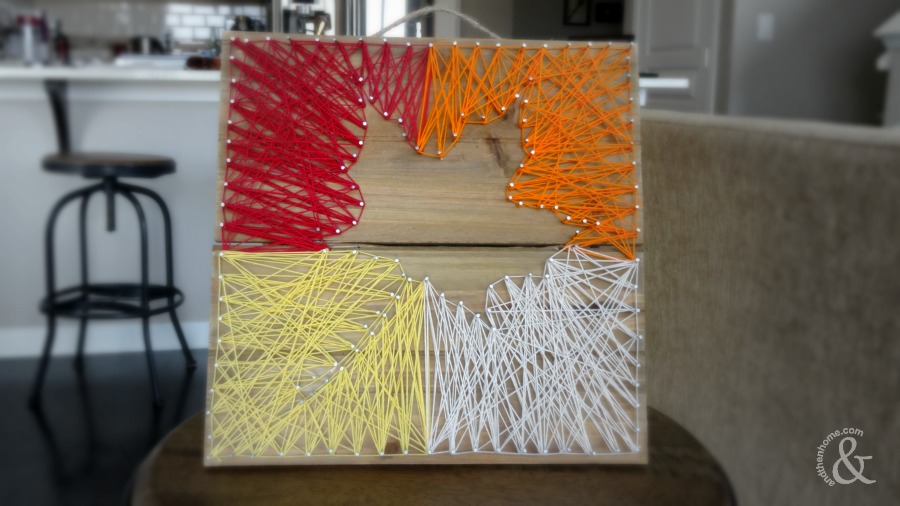 String Art Leaf in Autumn Colours
This post may contain affiliate links. Please read our Disclosure Policy for more info.
I have been waiting to try out a string art project for a while, they are so popular right now. You can find string art in a million different shapes and designs. The inspirations really are endless. Since we're getting into fall projects now, I thought a leaf shape would be a perfect way to start.

I must admit; this project took longer than I thought it would. In my mind, this was going to be a quick, easy craft that I would have done by lunch. I would have all day to edit my pictures, write my thoughts and the instructions… done by dinner! In real life, it took forever to hammer all the nails in. It proved to be a little frustrating, not impossible, but harder than I thought it would be. It also took me a couple hours just to get the nails done, and then another hour or so to add the string. Adding the string was fun though, so that made me happy ?. The hammering also makes a ton of noise so this is not an evening or early morning project, unless you want to wake up your whole house. All complaining outta the way…this project was still worth it. I liked how it turned out and it'll make a great addition to our fall decorations so, if you're up for it, let's make some string art.

What You'll Need:
Wood board (at least 10" by 10")

Nails

Hammer

Crochet thread

Scissors

Ruler

Leaf template – get it here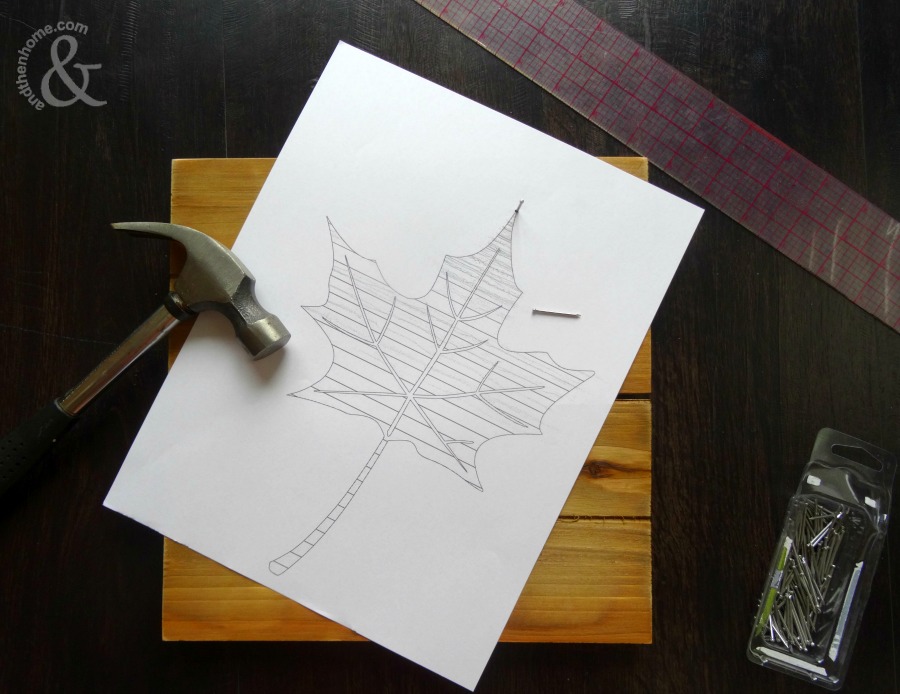 Print out the leaf template. Position it on the wood board, centre the leaf where you like it.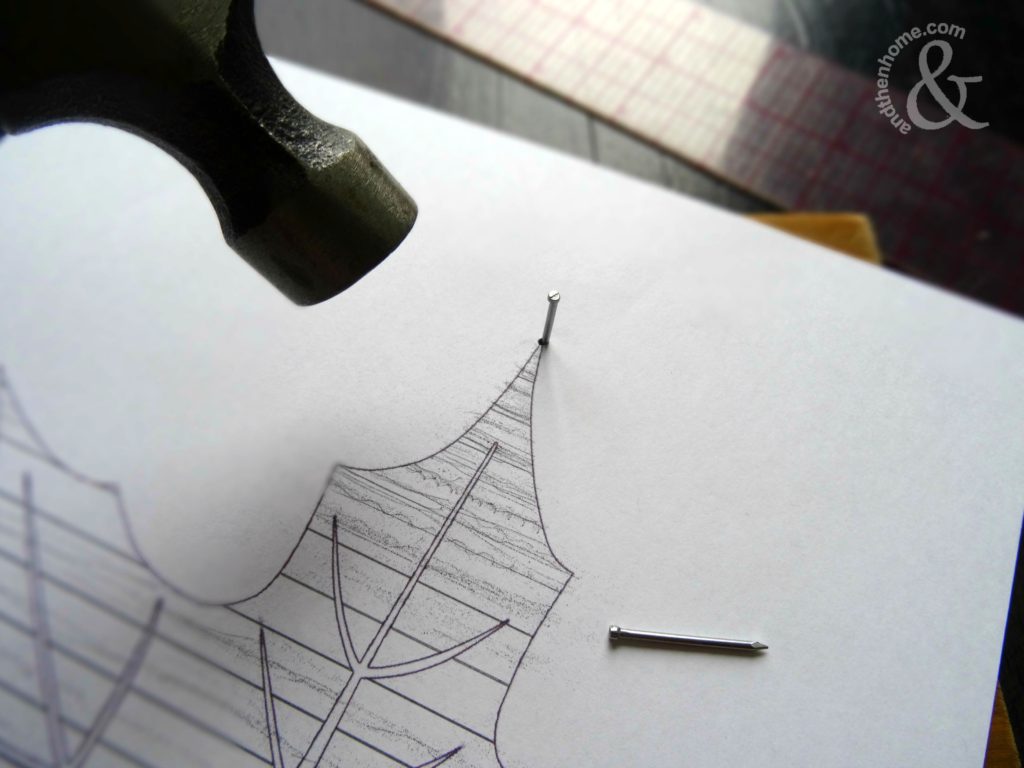 Start hammering the nails into the board, following the outline of the leaf. Place the nails about ½" apart.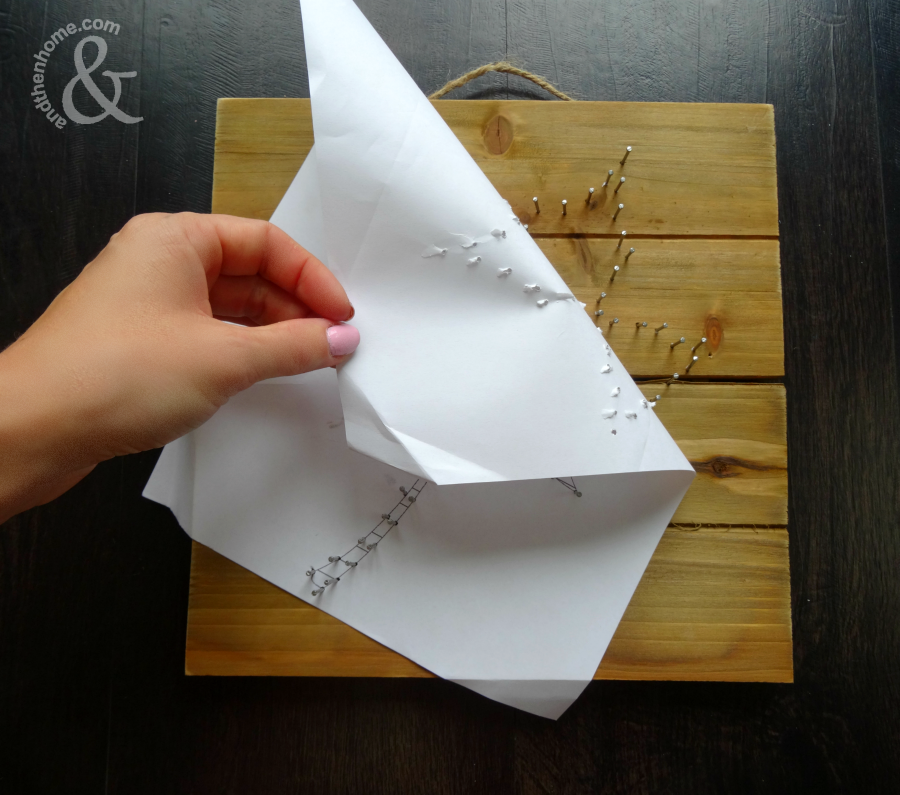 Once the entire leaf is filled outlined, lift the template away from the board, ripping the paper off.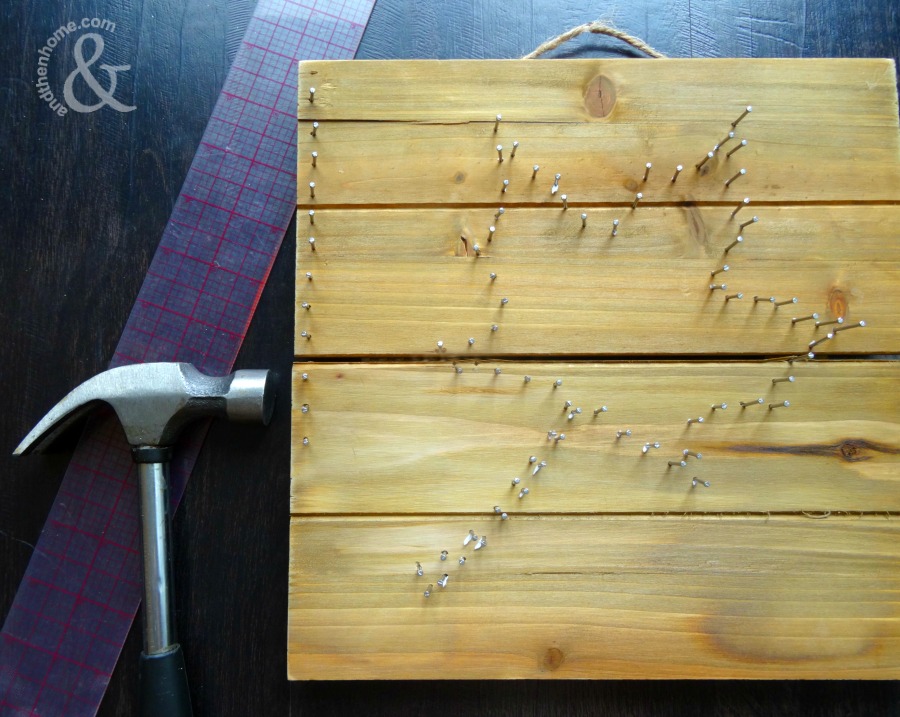 Hammer more nails around the outside of the board, about ½" apart, all the way around.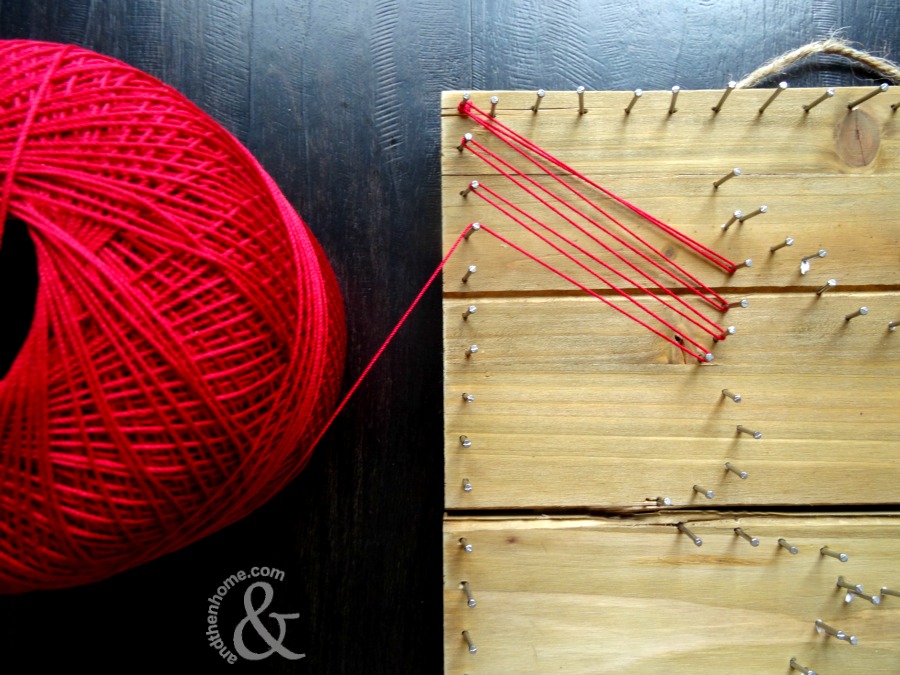 Choose a thread colour and tie it to a nail on the outside of the board. Start winding the thread between nails, going back and forwards multiple times, until it starts to look full. Remember to wrap a thread around the leaf pattern to outline and highlight the leaf shape.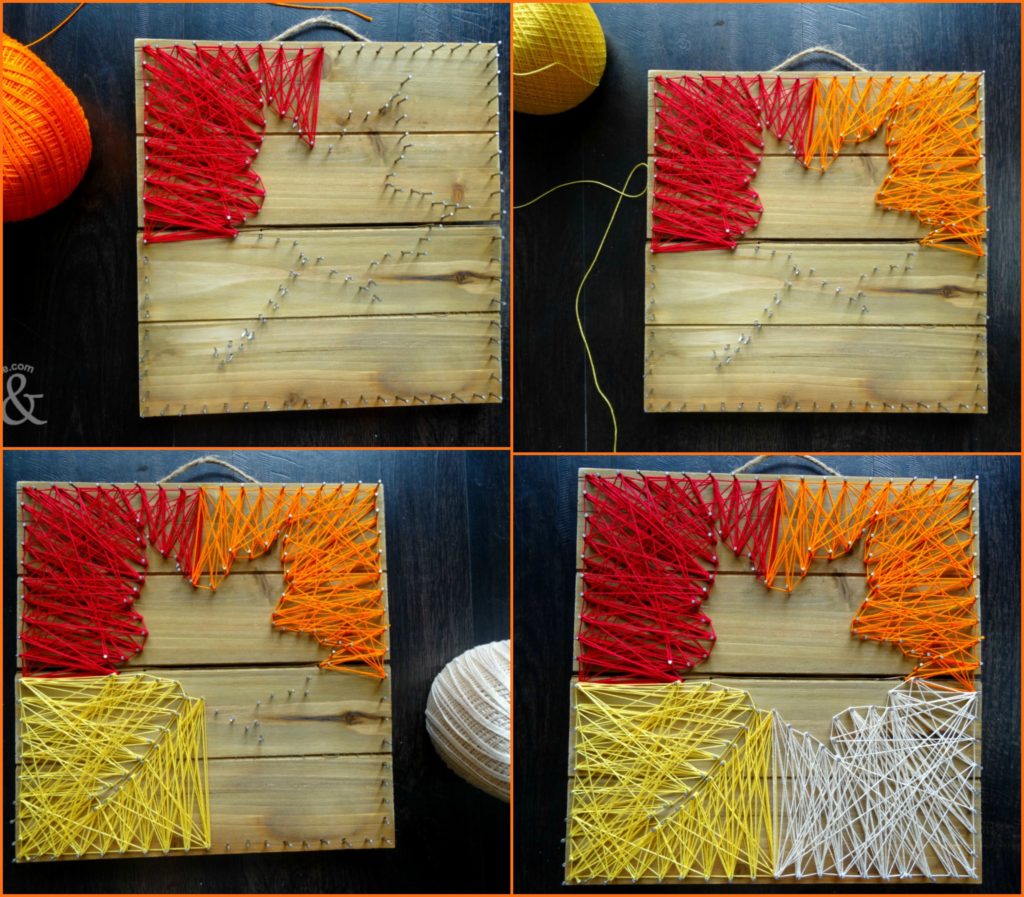 Change thread colours to make each corner an assorted colour. Tie off the ends tightly on an outside nail to secure the thread.

This was a more challenging craft and it will take up most of your day. I do love the results, so I'm going to say worth it! If you're looking for something else to get you in the fall mood try our Easy Pumpkin Soup with a Secret Ingredient!

You May Also Like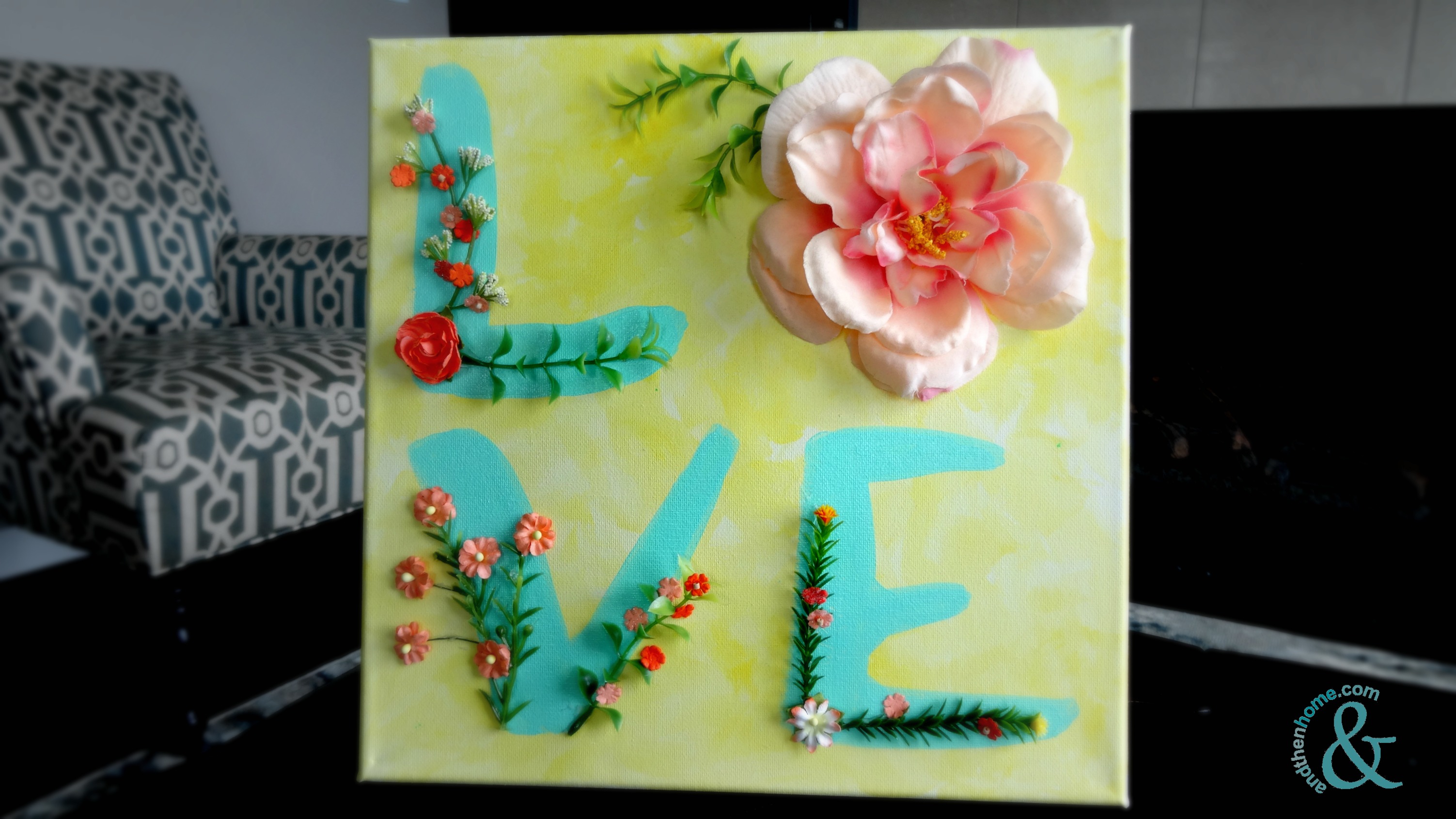 May 24, 2017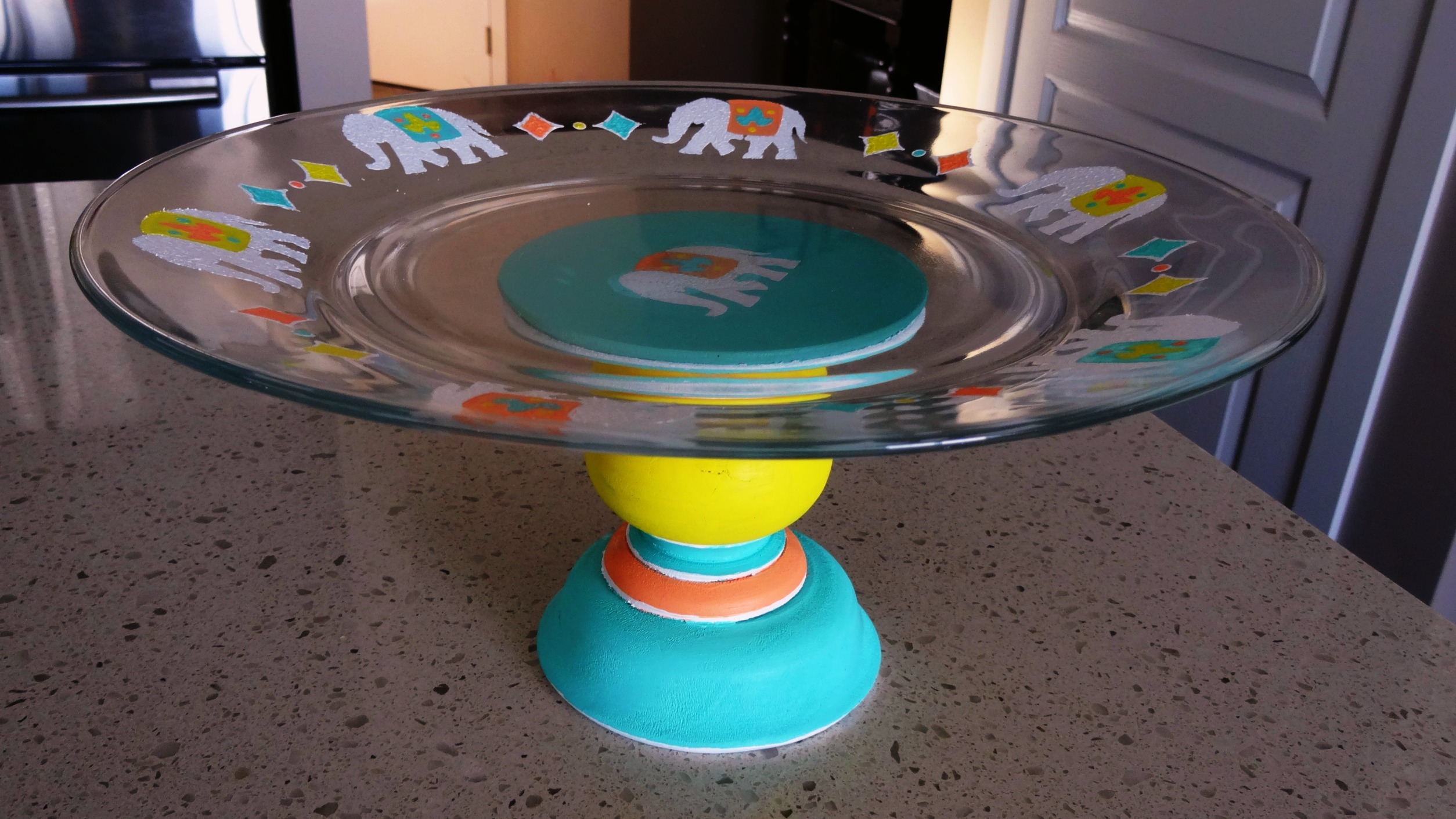 March 1, 2017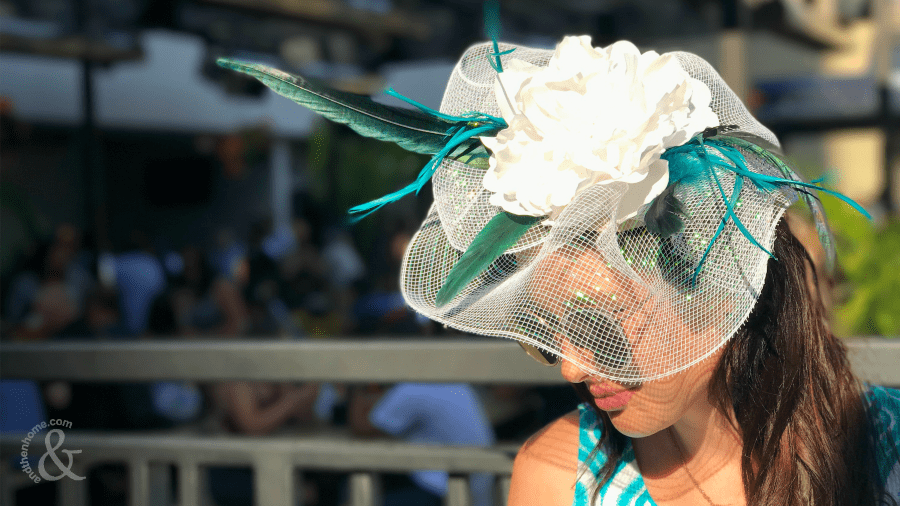 August 2, 2017