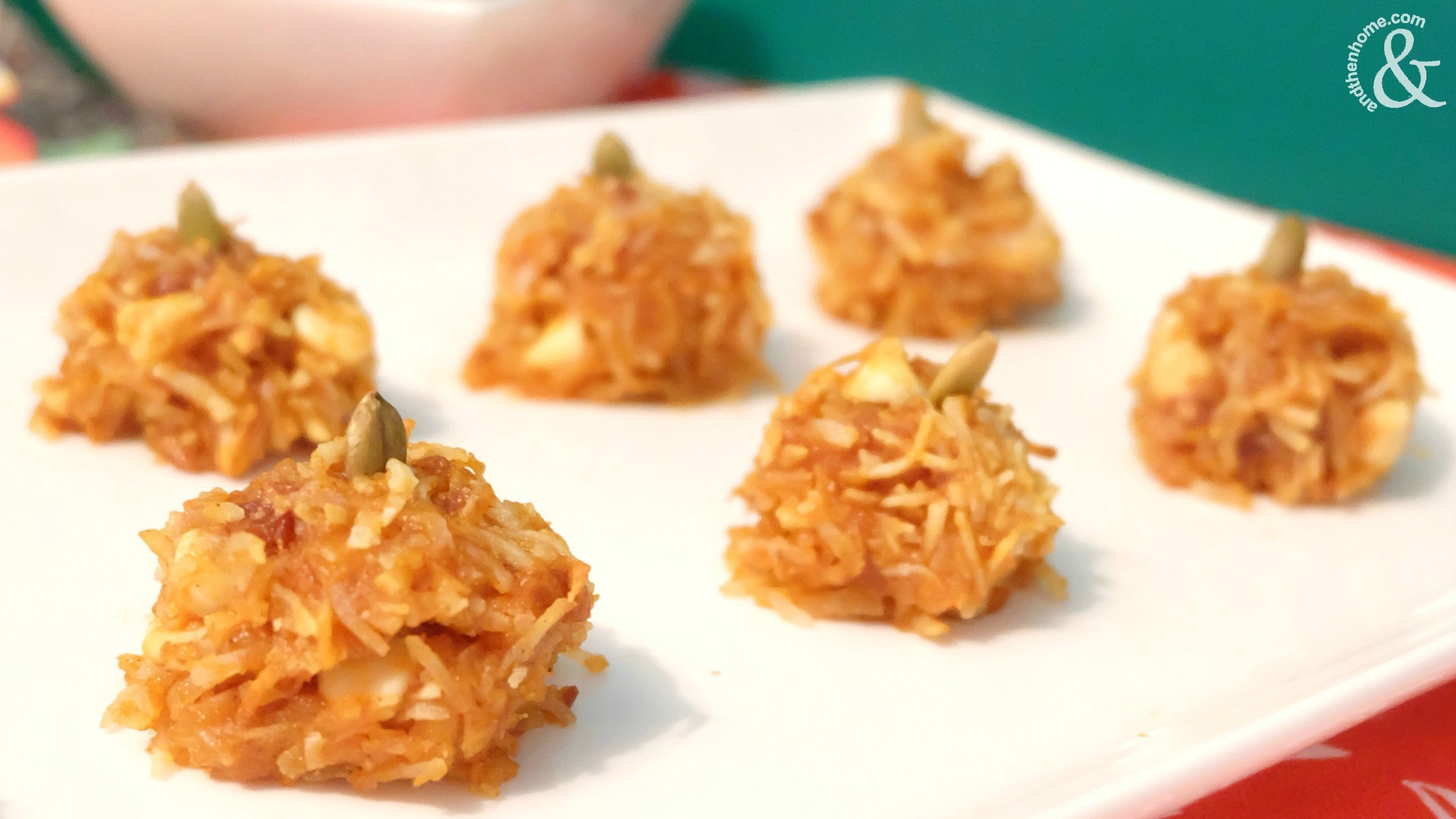 Quick and Easy Pumpkin Macaroons
When Victoria and I were kids we didn't like pumpkin flavoured anything. I'm not sure if this is because we actually didn't like it or just assumed it would taste bad because pumpkins weren't things you ate, they were things to carve and put on your front porch. Fast forward to today and we both enjoy baking with pumpkins…and eating the results! This fall season I decided to give some Pumpkin Macaroons a try. If you've never baked with pumpkin before this recipe is a great place to start. Check out these yummy, easy to bake Pumpkin Macaroons.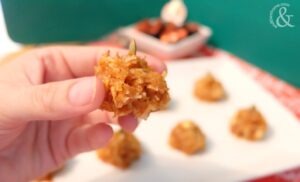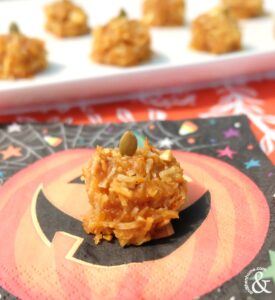 On a little side note…every fall I look forward to baking and creating a fall atmosphere in our home. I have a list to complete before Halloween to take advantage of this festive season. I love to burn scented candles bake and of course decorate (see my new Fall Welcome Sign). As a family we love to go to our local pumpkin patch to pick out the perfect pumpkin and go hiking to catch glimpses of the fall colours. I have a Fall Checklist for all the fall-ness that needs to happen before Halloween. Check it out…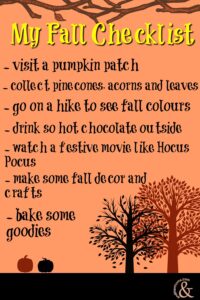 Back to the macaroons…these little snacks are easy to make and the ingredient list is not scary. They are quick to whip up for work snacks, office parties or family get togethers…and for at home snacking ? . The pumpkin seed on the top are optional but look oh so cute. Considered putting some orange food colouring into the mix to make them even more pumpkin-y or placing some candy eyes on them to give the kids a giggle.
Let's get to the recipe now!
Pumpkin Macaroons
Tasty, cute and easy to make. These Pumpkin Macaroons won't disappoint and are perfect for any occasion. Whip up a batch today and see for yourself!

Ingredients
1/3

cup

sugar

1

egg white

1 1/2

cups

shredded coconut

1/4

cup

crushed praline peanuts

1/4

cup

pumpkin puree

1/2

tsp

vanilla extract

3/4

tsp

pumpkin spice

1/8

tsp

cinnamon sugar

1/4

tsp

salt
Instructions
Preheat your oven to 350 F.

In a large bowl, whisk the egg white until fluffy adding the sugar in slowly.

Add the coconut, and the rest of the ingredients into the sugar/egg mixture and stir them until well blended.

Roll the mixture into balls (about 1 1/2 inch) and place them onto the cookie sheet

Place one pumpkin seed into the the top of each ball (to create a stem)

Bake them for about 10 minutes or until golden brown.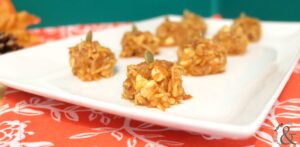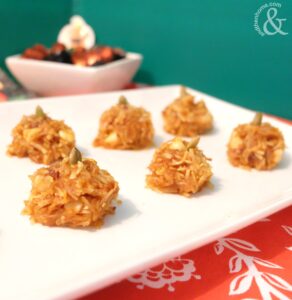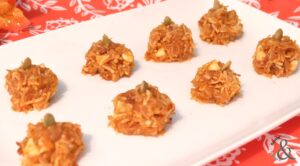 Make these bite size pumpkin macaroons for any occasion and they won't disappoint.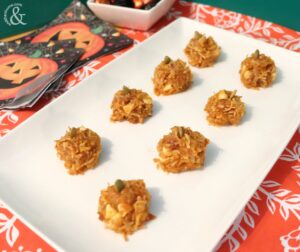 Disclosure: Some of the links in this post are affiliate links. There may be a small commission made by our recommendations, and/or link to products or services mentioned on this website. Your purchase will help us continue to bring you amazing content, step-by-steps and product reviews.
You May Also Like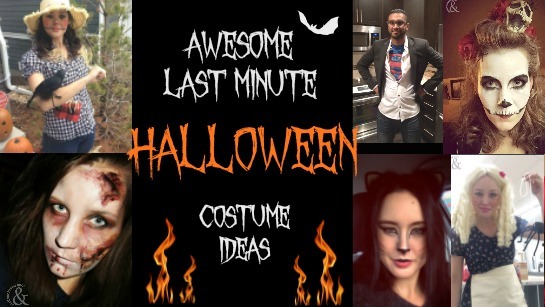 October 27, 2017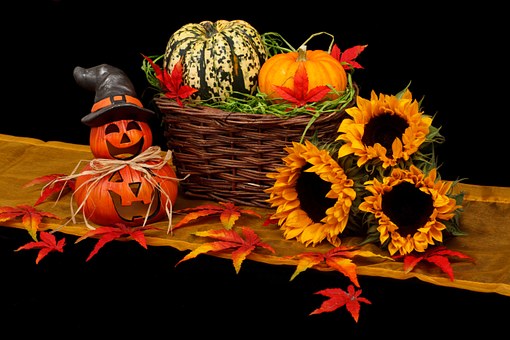 September 29, 2017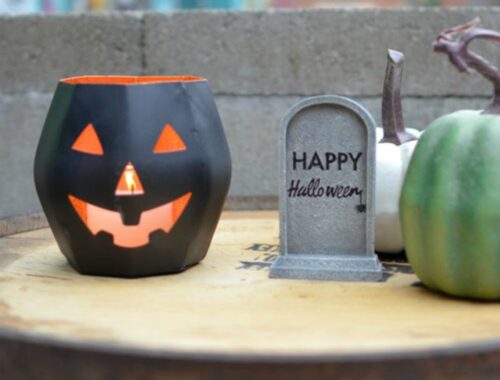 October 22, 2018