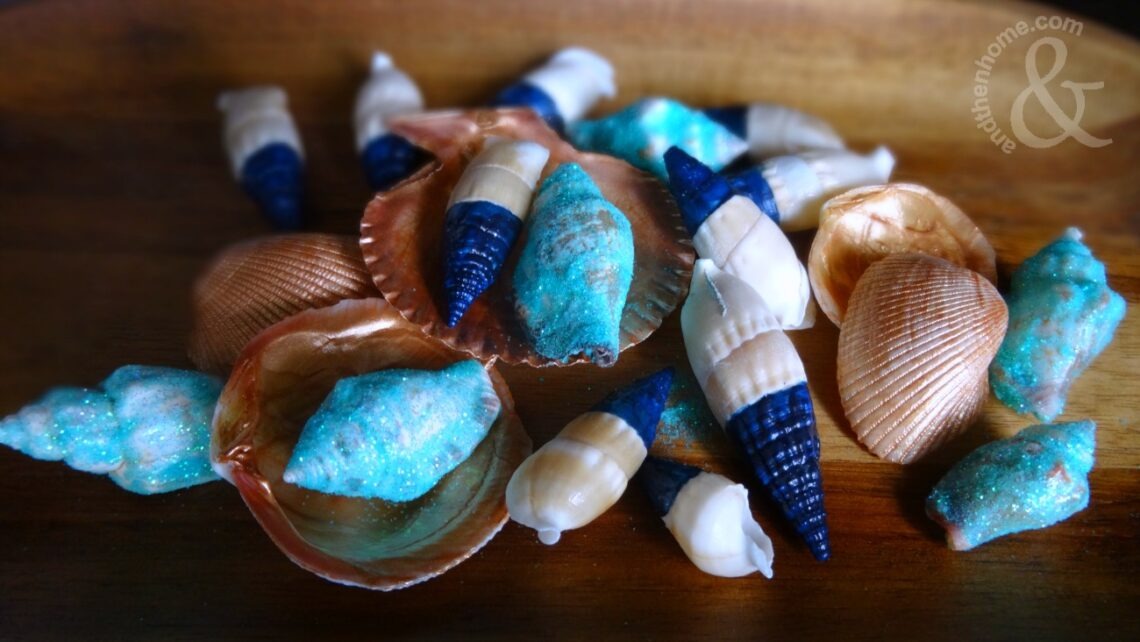 Glittery Coastal Christmas Seashells
Coastal Christmas has been trending for a while now but it really made a mark last season with home décor stores dedicating entire displays to this beachy movement. This week, we bring you some inspirational ideas to introduce the seaside into your holiday style.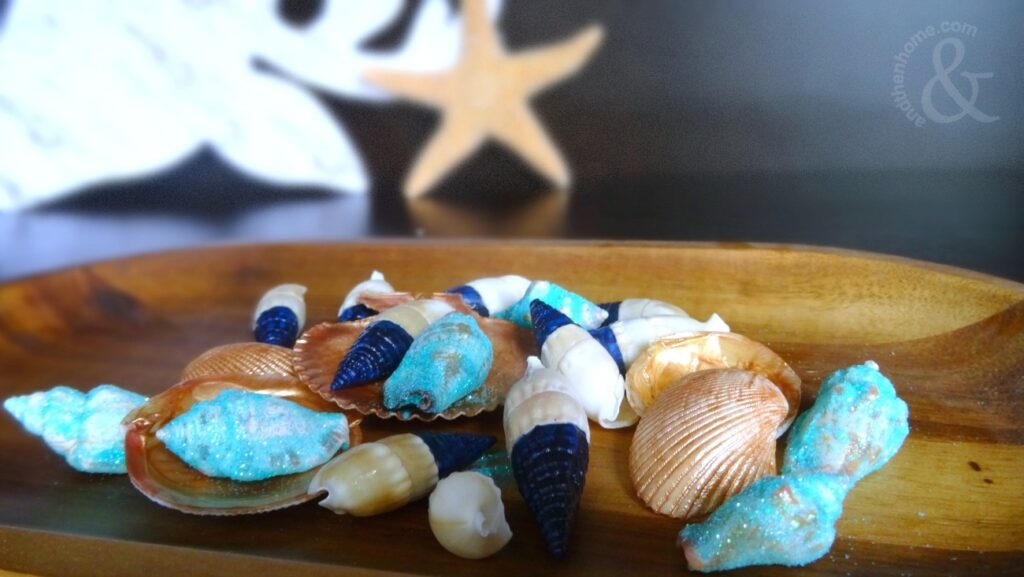 My project this week is some painted and glittery shells. On our shelves in the living room we have a little wooden dish. Every season I switch out what sits in the dish – its currently holding some sparkly skulls for Halloween. I had been thinking of doing something a little different this year for Christmas, so once Christine and I decided to dedicate a week to a coastal theme, I thought of my dish! Once these Coastal Christmas Seashells came out better than I expected, and as a bonus, only took me an hour to make!
It may be snowing outside but with these decorations, the summer vibe will certainly last a little longer.

Coastal Christmas Seashells
What you'll need:
A variety of seashells

Paint in navy and gold

Glue

Teal glitter

Paint brushes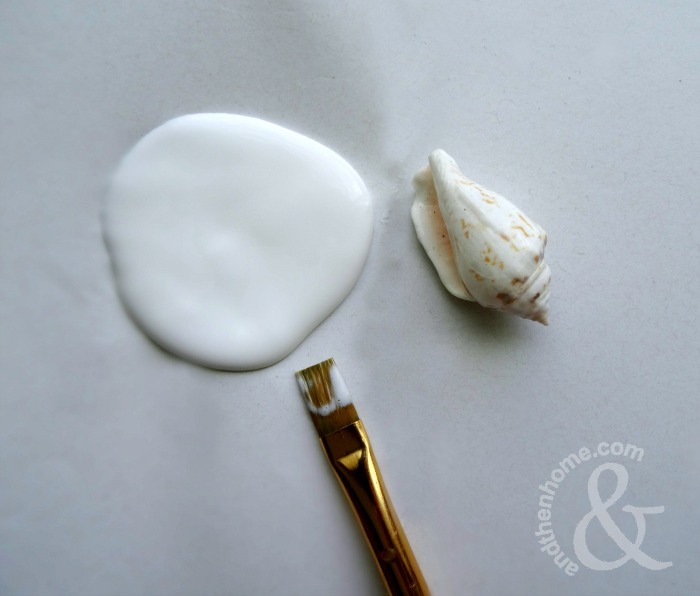 Firstly, cover some of the shells with glue.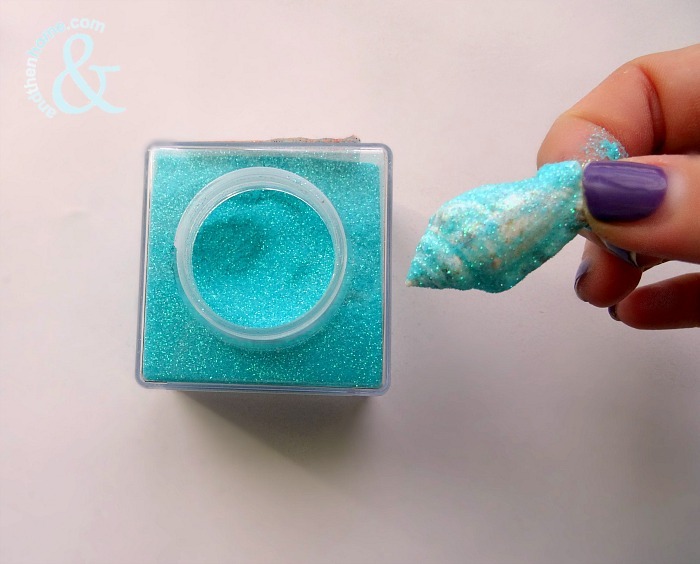 Before the glue dries, dip or pour glitter over the shells.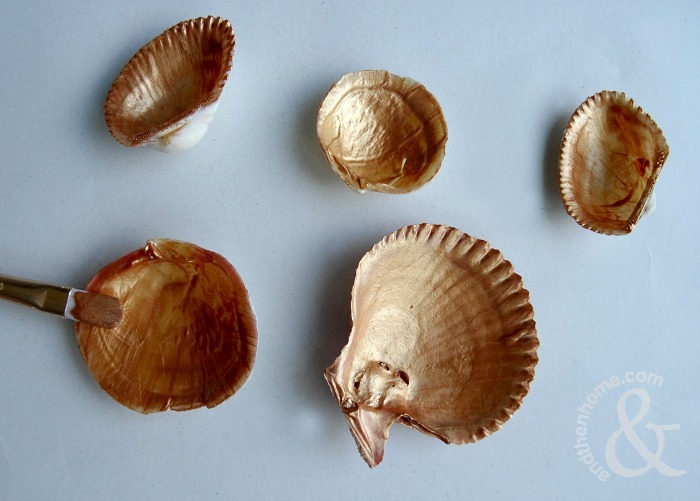 Paint some of the shells gold. This will most likely need two coats, be sure to let the paint dry between layers.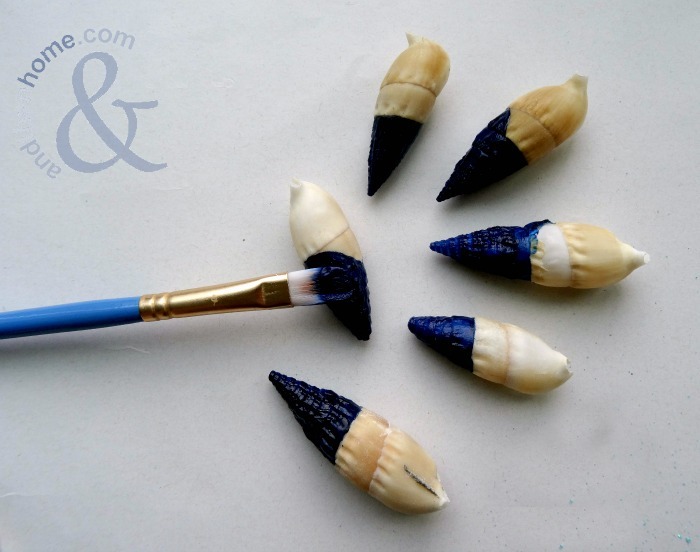 Paint the remaining shells navy. I painted only half of these cone shells for a fun effect.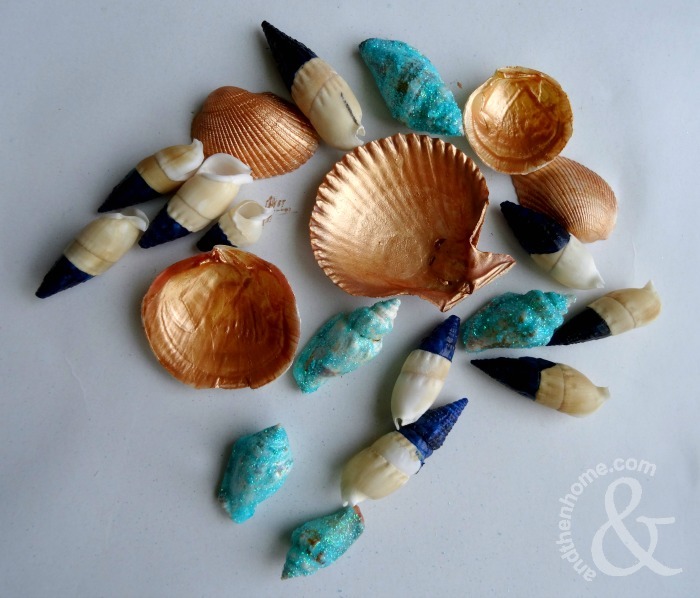 Allow them to dry completely.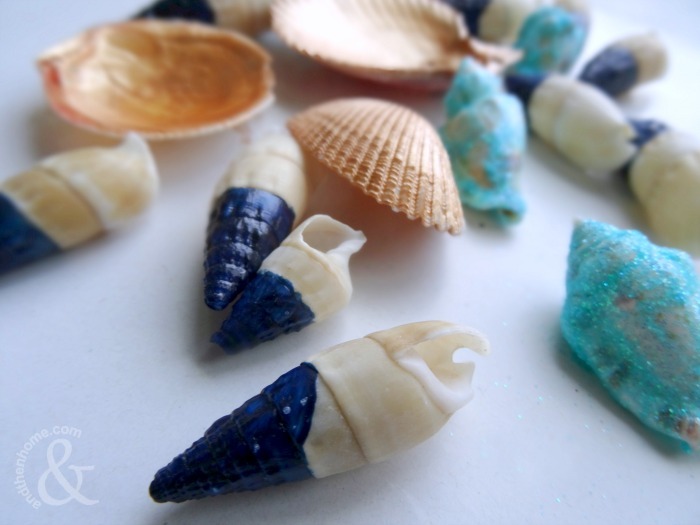 Finally, arrange into a vase, dish or plate to display and you're done.
I hope you liked these Coastal Christmas Seashells! If you're looking for more Christmas decor, certainly check out this 2 Step Coastal Christmas Starfish Decoration or these Retro Christmas Photo Transfers.
Disclosure: Some of the links in this post are affiliate links. There may be a small commission made by our recommendations, and/or link to products or services mentioned on this website. Your purchase will help us continue to bring you amazing content, step-by-steps and product reviews.
You May Also Like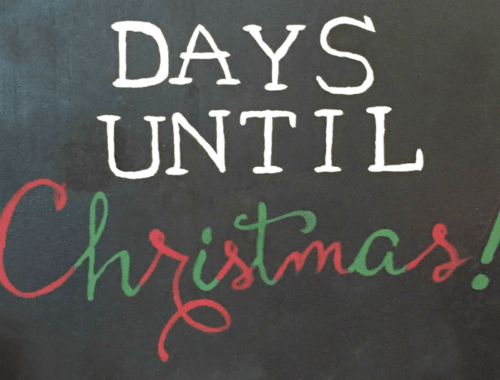 October 8, 2018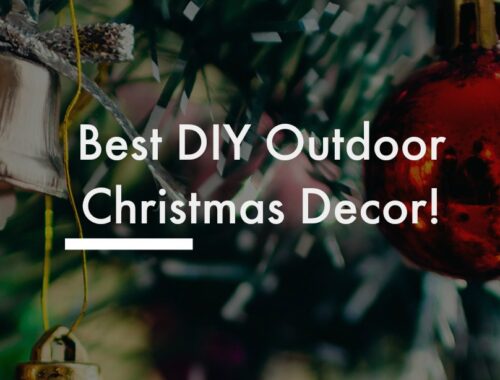 November 20, 2018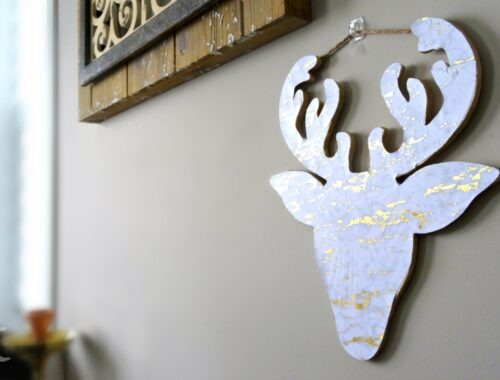 October 8, 2018