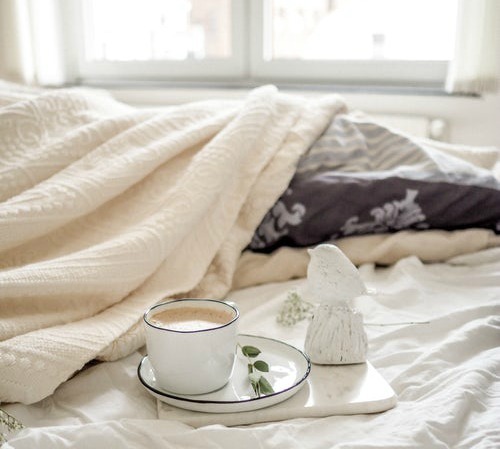 How to Hygge Your Home
Have you heard of Hygge yet?? If not read on! You won't want to miss out on this trending home decor and personal well being concept. Hygge (pronounced Hoo-ga) is a Danish concept that cannot be translated to English in one word, it actually encompasses a feeling of cozy contentment and well-being, mostly by enjoying the simple things in life. And how does this apply to home decor? Well, there are many ways you can make your home cozy, comfy and relaxing. Let me show you how with this list of How to Hygge Your Home!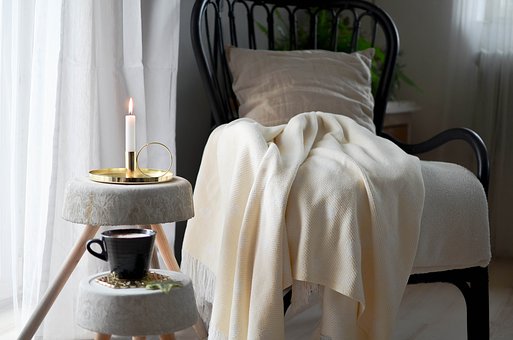 We have likely all participated in a Hygge activity whether you know it or not. For example, reading a book on a rainy day or drinking a warm cup of cocoa, snuggled in a warm blanket with the snow falling outside. These are BOTH part of the Hygge concept. So, how can you bring some Hygge into your home? Let's take a look.
How to Bring Hygge into Your Home!
Pillows
Pillows are an easy way to make your home comfortable and cozy. Grab a couple neutral pillows and some accent ones. Use different fabrics, think knitted, chunky and fuzzy. Check out some DIY options below.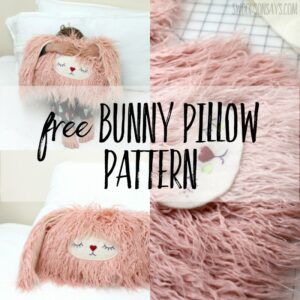 Snowflake Pillow Cover by: Champagne and Sugarplums. Switch the blue for cream and add grey buttons instead of pearls!!
Blankets
What's better then a pillow? A cozy blanket. Think chunky, thick warm blankets in soft pastels or neutral colours. Drape your blanket over your couch when not in use to capture this warm concept daily!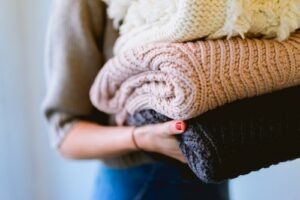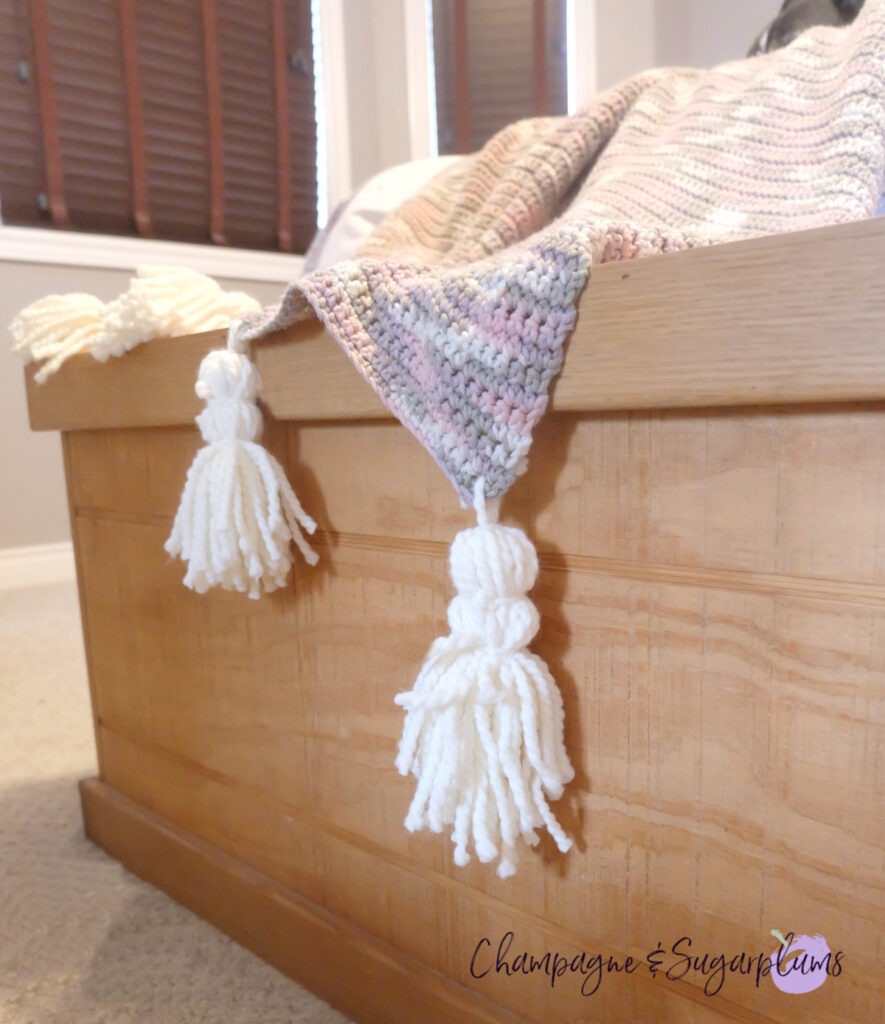 Fire
A bright fire with some firewood placed nicely in a wicker log holder is setting the scene for a comfortable night in. Listen to the logs crackle while curled up in a warm blanket with some hot cocoa.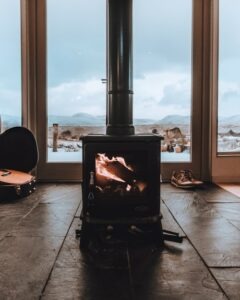 Books
Try and go old school for this feeling of comfort. Crack open that book you've been wanting to finish and really put your feet up. Breath in the scent of your book and feel the paper pages in your fingers. This is relaxation! When not in use, place your books in your home under vases or on top of blankets to create a Hygge look.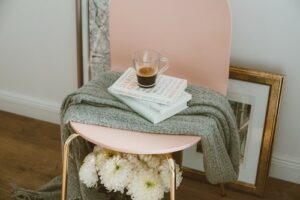 A couple more to go!
Cocoa, Coffee or Tea
Mugs are a big part of Hygge. What you put inside is up to you, but to get a full hygge experience, maker sure your beverage is warm! Also, put it in a special mug, it magnifies the feeling… trust me. How much cozier are you when you have your favourite mug? Make your own to create a one of a kind!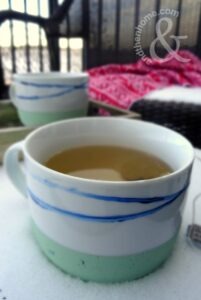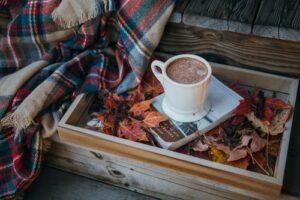 Candles
Make your own candles or buy some ready made. Candles scream Hygge. Light a few and settle in with a great book or watch the snow fall and you have embraced this Danish lifestyle.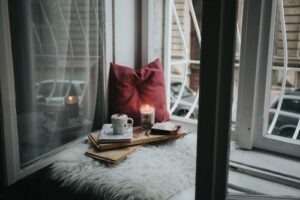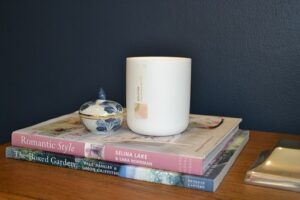 Knitting
Ah, knitting. Create a new blanket to add to your new Hygge inspired home. Or, knit some chunky warm leg warmers or socks. Whatever you have in mind, knitting is big part of Hygge. Use your knitting supplies in your home decor to create a warm feeling when the needles aren't in use.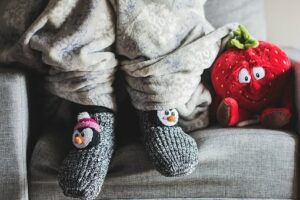 There are many more ways to bring this hot trend into your home. This is just a start! How to you bring Hygge into your home?
*Disclosure: Some of the links in this post are affiliate links. There may be a small commission made by our recommendations, and/or link to products mentioned or services on this website. Any potential purchase you make will help us continue to bring you amazing content, step-by-steps and product reviews. Products are not exact to what we use, be sure these materials are right for you!
You May Also Like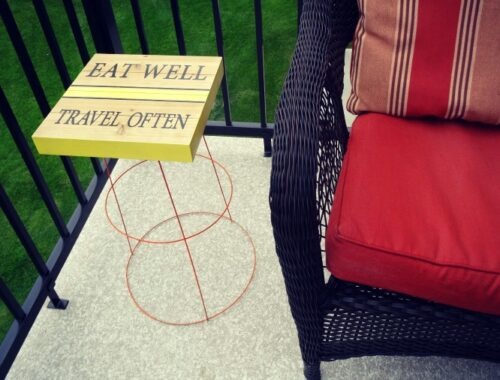 July 19, 2017

January 8, 2019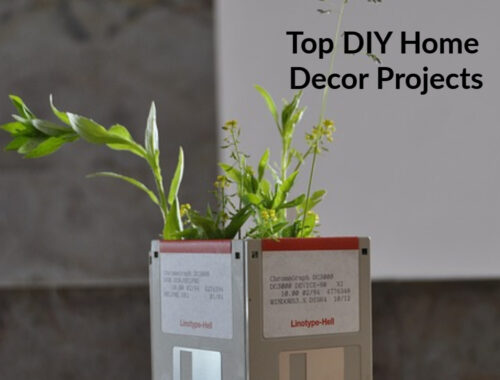 July 23, 2019