Trending New Year's Eve Decoration Ideas
The big party is arriving!! Are you hosting, going out or staying in? No matter what you decide to do New Year's Eve is the last and biggest party of the year! Have your home New Year's ready by decorating in style. In this list of Trending New Year's Eve Decoration Ideas you'll find the top trending, stylish suggestions to make you home New Year's ready.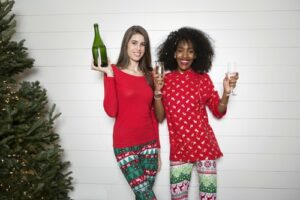 In my 20's we did a lot of New Year's partying. Decorations were limited to balloons and those paper streamers because we didn't have a ton of money and DIY ideas weren't easily accessible. Now we have Pinterest and blogs to go to for inspiration, ideas and motivation. It's easier then ever to find out what's trending, what's new and even how to do it yourself!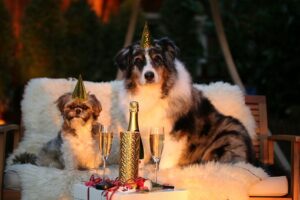 Let's get started on some hot Trending New Year's Eve Decoration Ideas
1. Candy Colours
This year we are seeing a ton of bright and beautiful colours. Instead of traditional black and gold, bring out tons of colour and celebrate with brights. Accent your home decor with a candy table to lock this theme in. You can also add hanging garland in candy colours.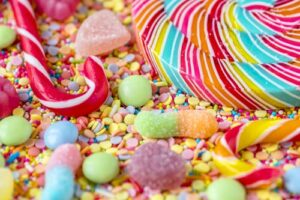 2. All the Glitters
By far my favourite, I love everything sparkly so I'm thrilled that we are seeing tons of sparkle and glitter. You may have noticed a lot of the "flip sequin" clothing in the stores. Bring this into your home for New Year's by adding this style to your pillows, blankets and more. You could also have glitter hair spray or make up ready to use!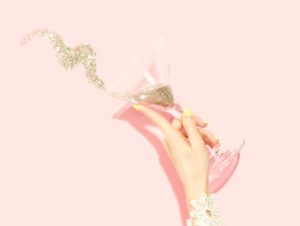 3. Rose Gold Glamour
Bring some glam to your home this New Year's with rose gold accents. This colour has been gaining popularity for the past couple of years and is still on point. Use this colour in your table decor with charger plates, cutlery and edible rose gold flakes or powder on your cupcakes and desserts!

4. "Bubbles and Bowties"
A cute name with a rather sophisticated look. To create this look you'll need dark lighting with warm lights and as the name states, bowties are mandatory. Use black table cloths, sparkling lighting and don't forget the champagne!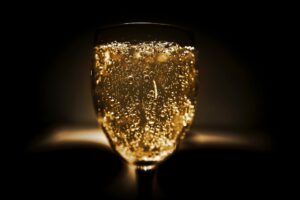 Keep reading for more ideas!
5. Beach Vibes
Treat your guests with some beachy bliss. Bring some warm weather in with starfish, palm trees and some of those inflatable pink flamingos you're seeing everywhere! I've actually seen some cute mini flamingos that would look awesome in a punch bowl. Bring in some bright pillows and candle holders to bring the decor together.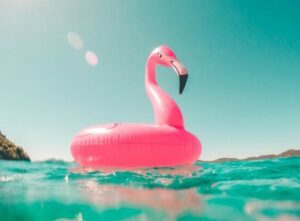 6. Elegant and Clean
On the flip side, elegance and simplicity has become a top trend in home decor. Interior design alone is neutral, clean and elegant. Wood and metal accents are making bold statements amongst grey and white backgrounds. You can easily add to your decor this New Year's by bringing in flowers with clear vases, lanterns and glowing candles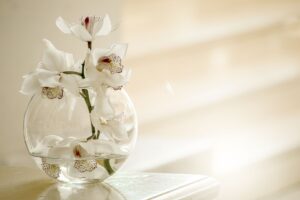 7. Whimsical Wonder
Bring out your inner child with some whimsical charm. This trend is perfect for a New Year's party because it's fanciful and amusing and what's a better way to bring in the new year? To achieve this look use coloured decor in tins, fuzzy fabric with woodland accents. A neat DIY decor project that would work for this look – tie some coloured tea cups on a string and hang them!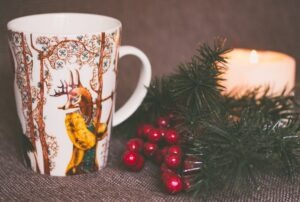 8. Funky Flashback
Disco balls, go-go boots and jive! Live it up on New Year's with this forever fun, funky flashback decor trend. Think lava lamps and coloured lighting. Go over to your local thrift shop and grab some records to hang on the wall and even break out Bee Gee's.

Found your New Year's Decor Idea yet? There's a couple more!
9. "Pop, Fizz, Clink"
Celebrate the traditional New Year's feeling with the new Pop, Fizz, Clink look. Use gold, glitter with cursive writing for any lettering on napkins, cake toppers, wall hangings and decor. Fancy and festive this look never gets old!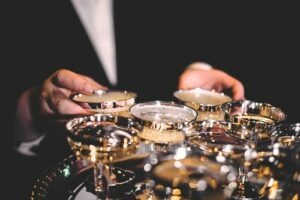 10. Hygge Comfort
Finally, saving the best for last, the hygge inspired trend is the PERFECT way to bring in the New Year! Forget uncomfortable formal clothing and have your guests arrive in their yoga pants, leg warmers and toques. Bring out the warm blankets, pillows and floor cushions. Make warm beverages, light some candles and bring in the New Year in the most relaxed way!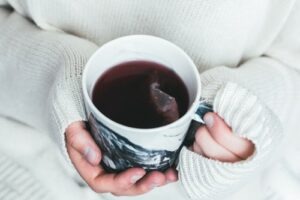 You May Also Like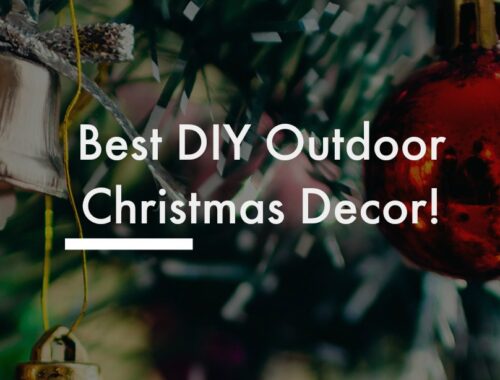 November 20, 2018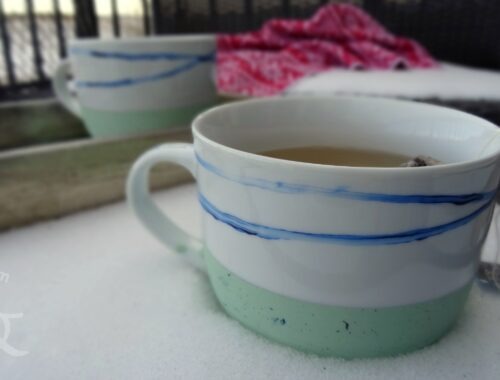 December 11, 2018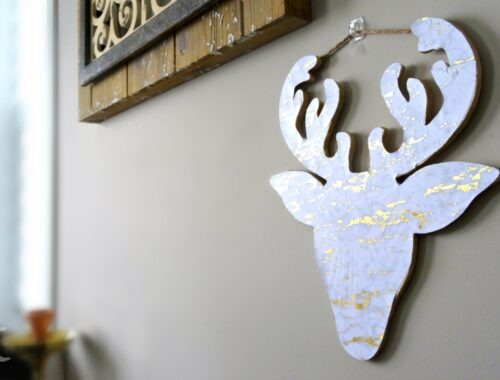 October 8, 2018