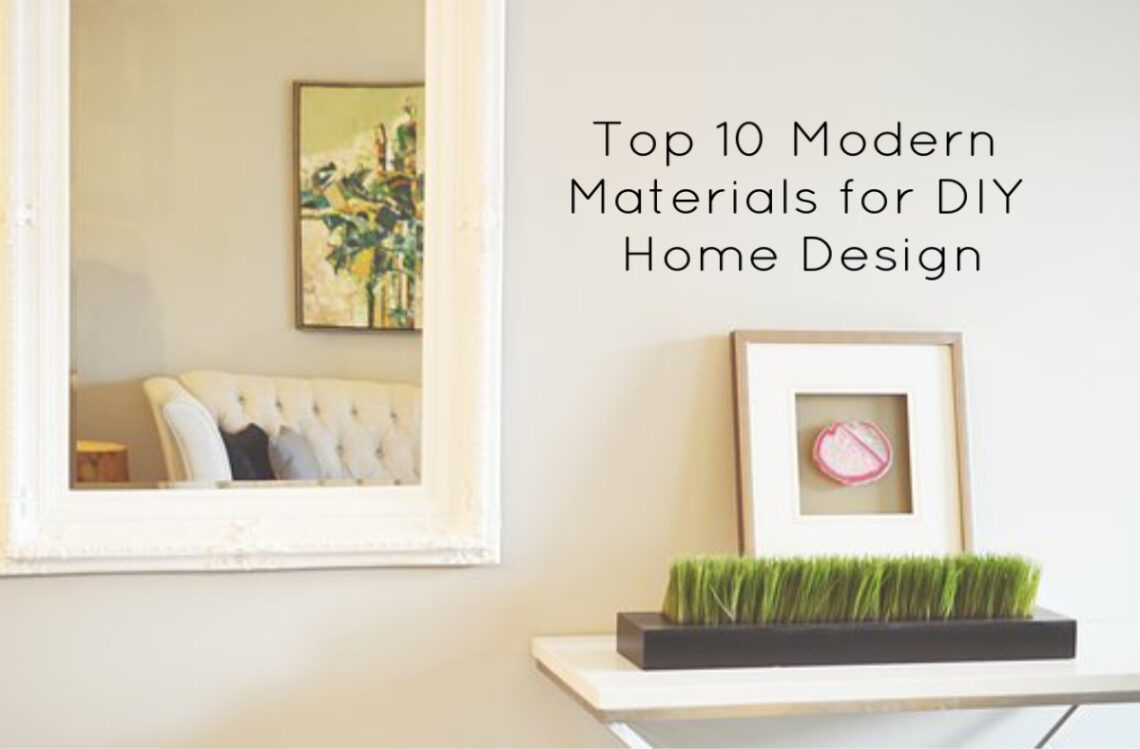 Top 10 Modern Materials for DIY Home Design
Your first question might be what modern materials are for home decor. If your looking for the answer or aren't even sure what this means, you've come to the right place. We are going to list the Top 10 Modern Materials for DIY Home Decor, these are the materials you'll want to use in your home design, interior design and home decor. Modern materials is a board term, and includes a home that features clean, crisp lines, simple colours and incorporates metal, glass, steel. This is an exciting trend and we're happy to share how to achieve it!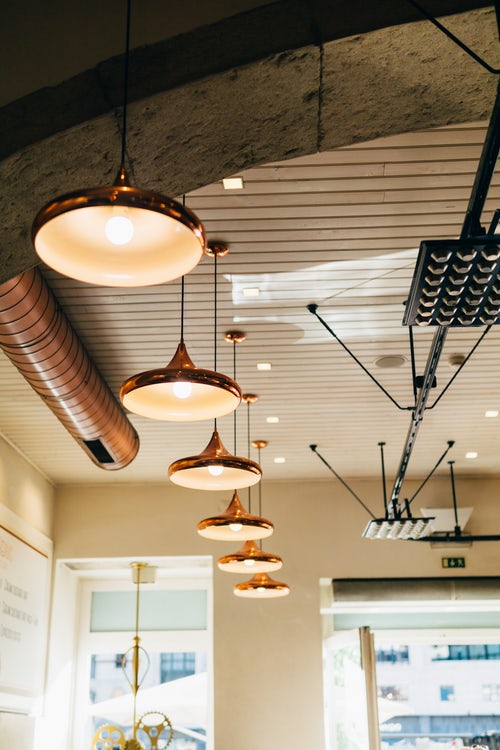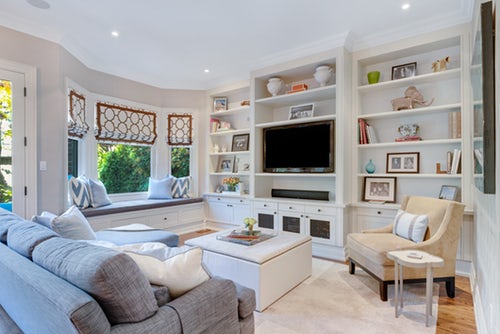 Home decor, like any style, is ever changing with trends which is why it's nice to create pieces that can be removed or updated when needed, without worrying about how much it cost. Modern home design is very popular right now. The use of mixed media within a neutral painted home is on point. You can still add pops of colour, but sparingly and if used, it must add punch. Today we're bringing you a list of materials that can be used in creating room decor for your DIY projects this year, and likely into the next!
Top 10 Modern Materials for DIY Home Design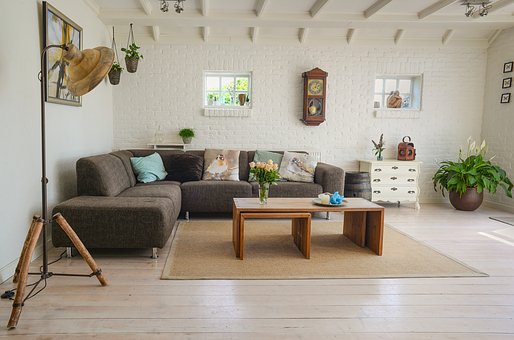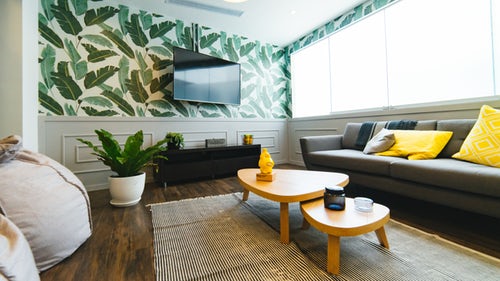 1.  Neutral Colours:Remember that neutral colours don't have to be light.  Colours like navy blue, deep gold, black and charcoal grey are all included in dark neutral colours.  If using dark neutrals, keep in mind that they do pair nicely with light neutrals of the same colour temperature…think warm and cool colours.  For example a cool charcoal grey will look nice with cool light neutrals, added colour pop should be from the opposite colour temperature…for this combo consider a warm colour like red or yellow.  Modern style suggests using colour in limited quantities, so choose only a small amount of colour, but make it vibrant.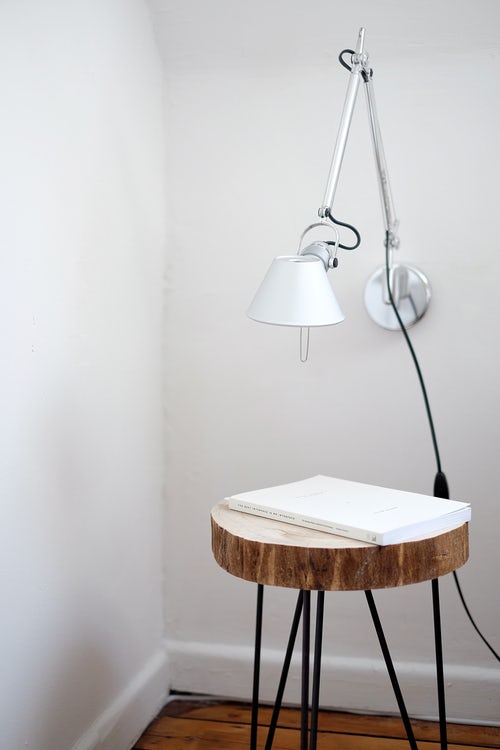 2.  Metals:If you can add some metal into your DIY you should!  This is a look that is taking over home decor design.  We are seeing it in shelving, wall art and so much more.  Think iron, steel and chrome.  Iron and steel can be used with wood in a natural form or treated with stain/veneer.  Chrome should be kept with other reflective materials like glass.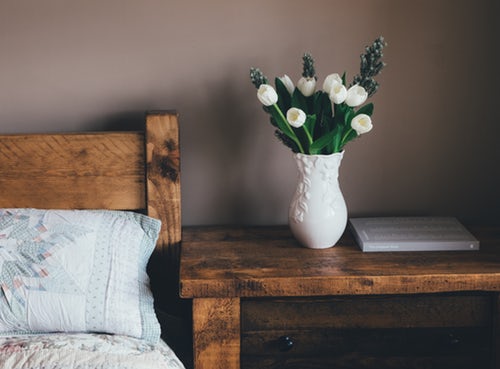 3.  Wood:We've talked about the use of wood in home decor and for a reason, not only does if fall into a modern style, it can be incorporated into a farm house style, vintage and more.  Wood is very versatile and should be used when you can.  Stain it, shine it or leave it au-naturel.  Use it with other materials on this list like metals, leather, natural fibres and if you can glass.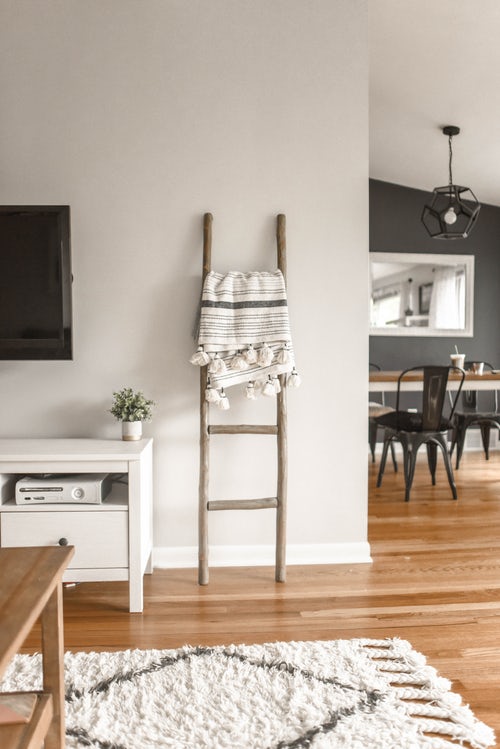 4.  Natural fibres:Used in neutral colours fibres such as cotton, wool and hemp are among the popular modern style fibres.  Use these in blankets, pillow covers, rugs, wall art and more.  These fibres can be used alone in a project, such as this Hanging Flower Pot or be added to accent another project. 
Remember to use crisp lines and bold items in your home design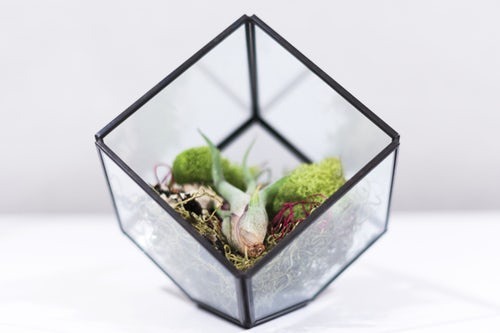 5.  Glass:This material is a little harder to incorporate into a DIY project, but it can be done!  There are many examples of terrariums out there that look fantastic.  For modern style you really want to keep it sleek and clean.  Adding glass to iron or wood is ideal, coloured glass is also a great way to add a colour pop to a room's style.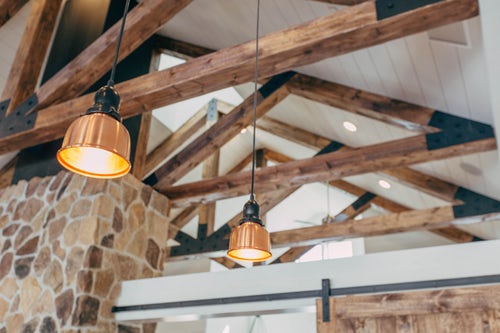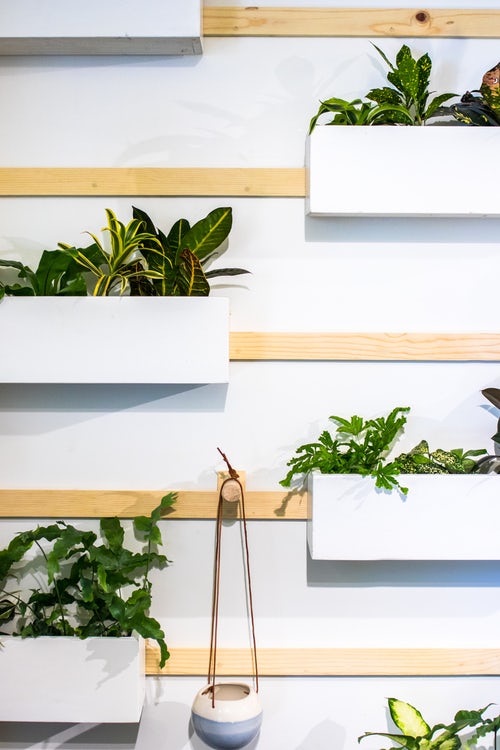 6.  Crisp Lines: Using rope, twine or wire for your projects in straight lines.  Modern style mean seeing more lines and less curves and circles.  Crisp lines are included in patterns, such as chevron or geometric accents.  Wooden or concrete beams, shelving and accent pieces all help create a clean, sharp look.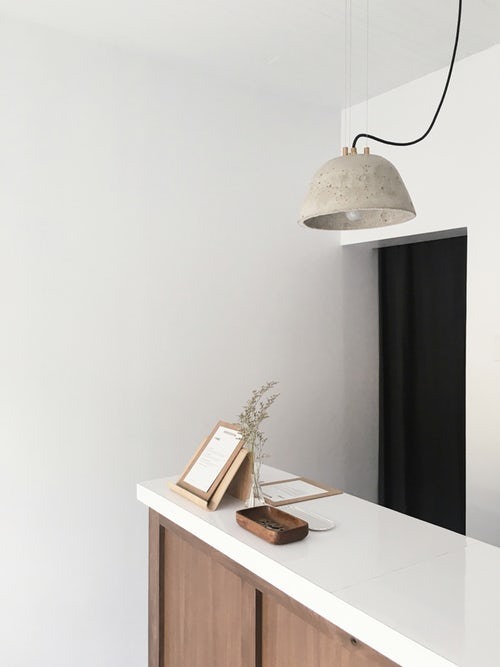 7.  Stone: Another material that is used in modern style is stone.  In the form of marble, sandstone and even concrete.  Desk decor, bedroom decor, bathroom decor is all a great place for stone to be when trying to achieve a modern style.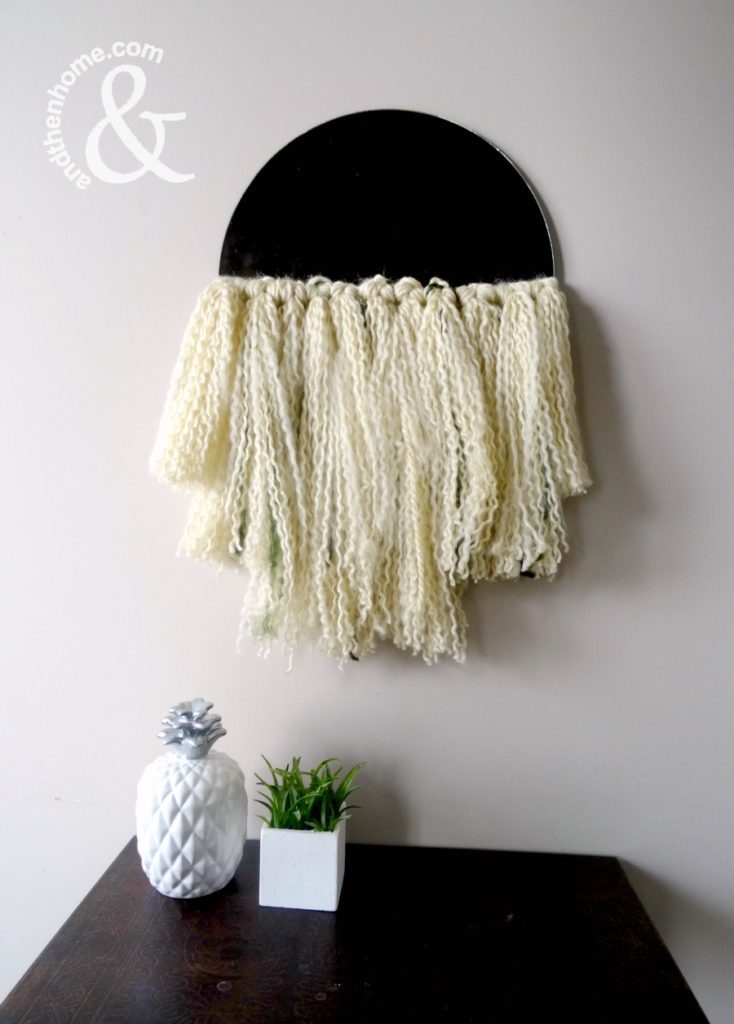 8.  Mirror: Acceptable in most decor styles, mirrors can be used in a variety of ways.  For a modern look, circles are acceptable as well as geometric shapes.  Add other materials to mirrors to make a focal point in your room, see our Fringed Mirror for inspiration.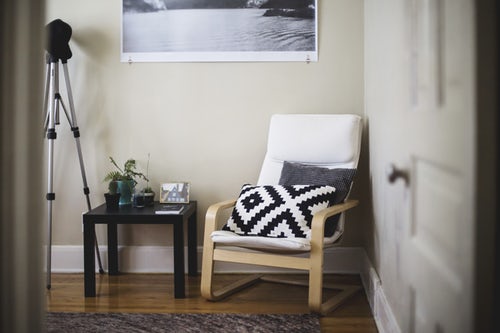 9.  Pattern:While this may seem to go against crisp lines, patterns are a part of modern home design.  Pattern can be added to a space in limited quantities..like colour pop.  A DIY project that has pattern in the design will accent a modern space nicely, when done correctly.  Consider adding pattern on wood, with iron or within natural fibres.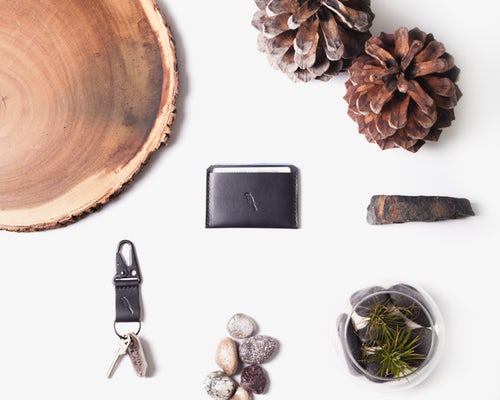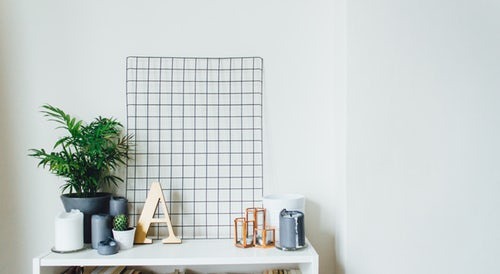 10.  Mixed Media :As mentioned, using multiple materials to create a project is a great idea for a modern style!
Now, get working on your next project! If you need inspiration, check out our projects on the home page, we have new posts up weekly with seasonal and holiday specials.



You May Also Like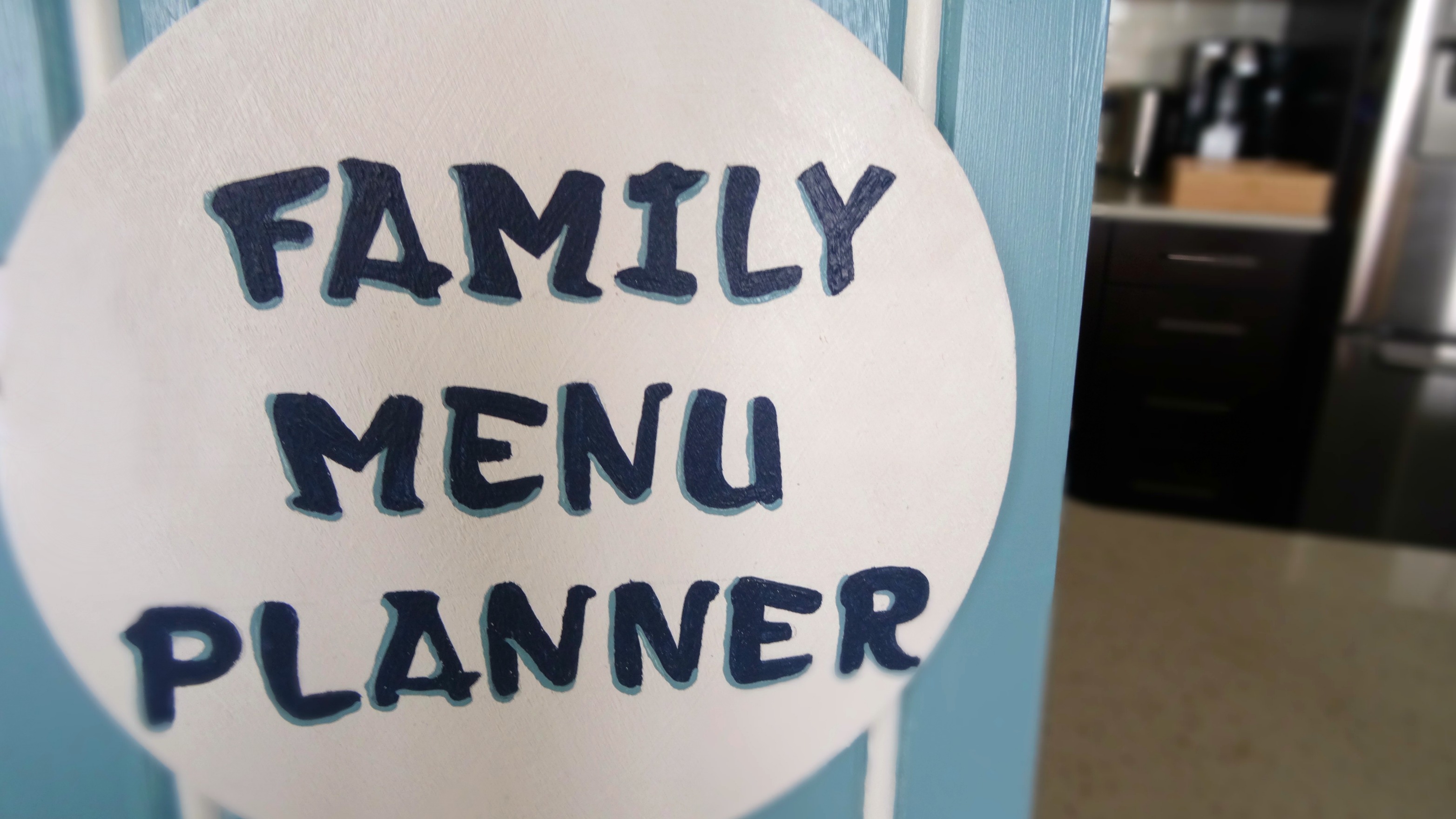 February 22, 2017

September 20, 2017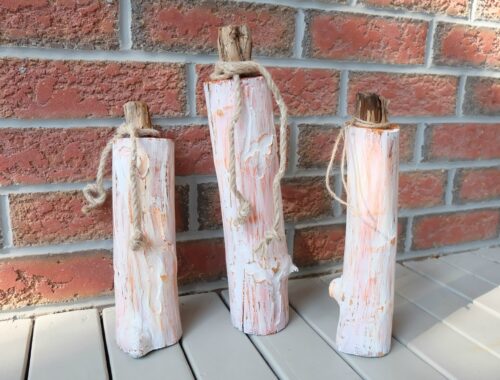 September 4, 2018