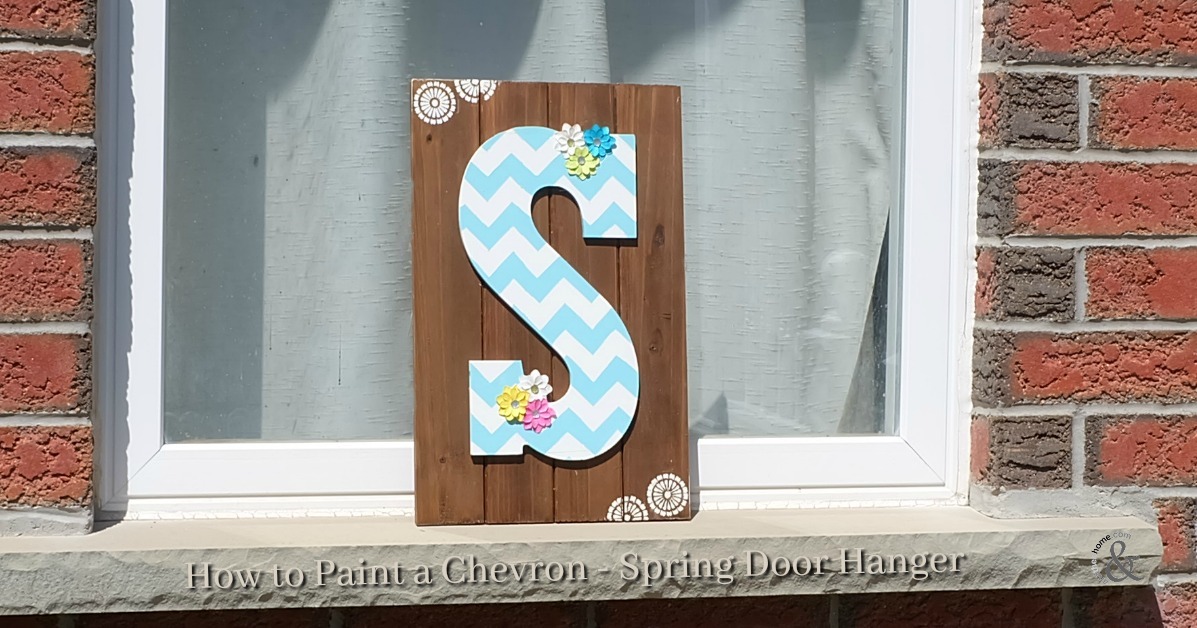 How to Paint a Chevron – Spring Door Hanger
May 12, 2017
The other thing I love about this project was using bright spring colours against the dark stained wood.  Teal is one of my favourite colours so it wasn't difficult for me to choose it.  The white stamps are beautifully contrasted with the dark wood and the flower accents help represent spring tying the letter "S" in nicely. I chose the letter "S" because it is a monogram of my last name and conveniently works for the word Spring but you can pick any letter you'd like.  With that said, let's take a look at the step by step.
How to Paint a Chevron a Spring Door Hanger
wood plank hanger

a large wooden letter

embellishments (paper flowers used here)

spray paint

large piece of crafting paper

black marker

glue

masking tape

pencil

ruler

flower stencil (optional)

white paint (if stencil is used)
This project is beautiful once finished.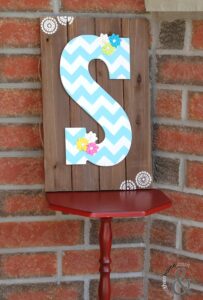 You can see it from the road and I have had a lot of great comments about it.  The chevron is stunning on the letter and worth all the hard work.  If you have a creative eye you can always 'eyeball' the design and go straight to the tape, but if you want to be sure it's straight, do it the long way!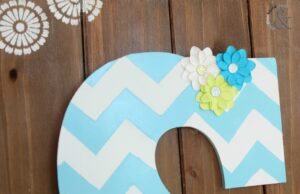 You May Also Like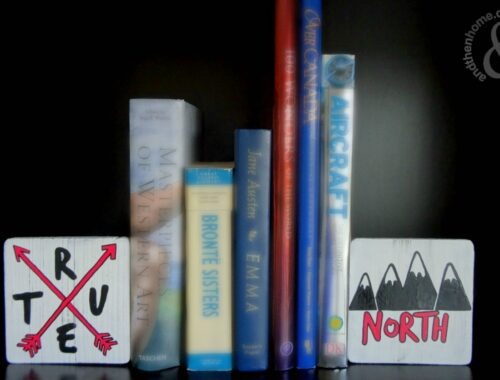 June 29, 2018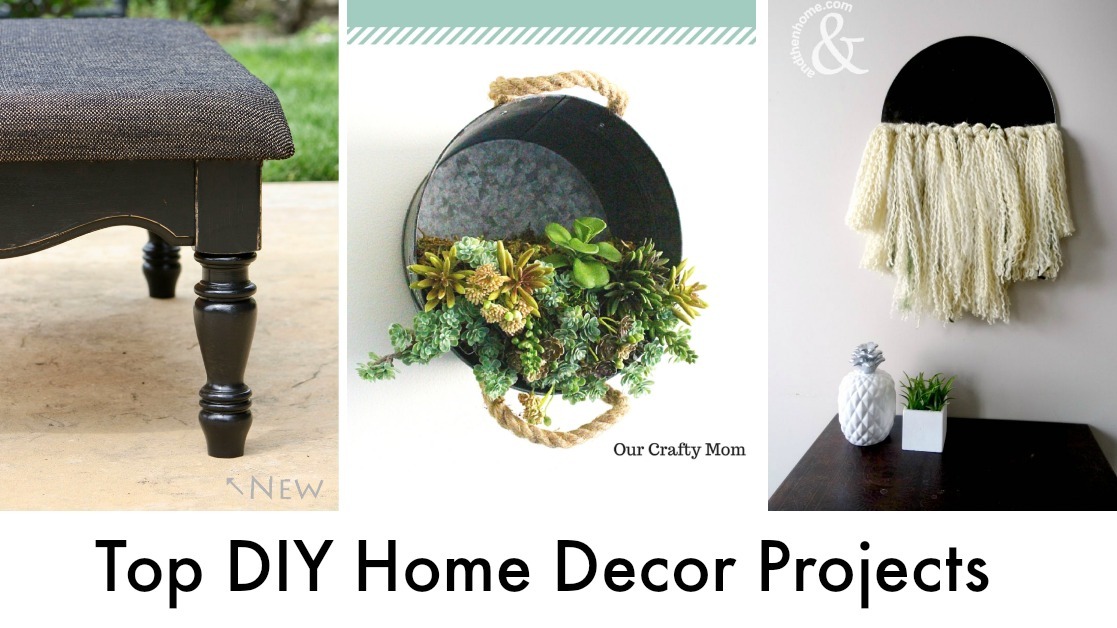 January 8, 2019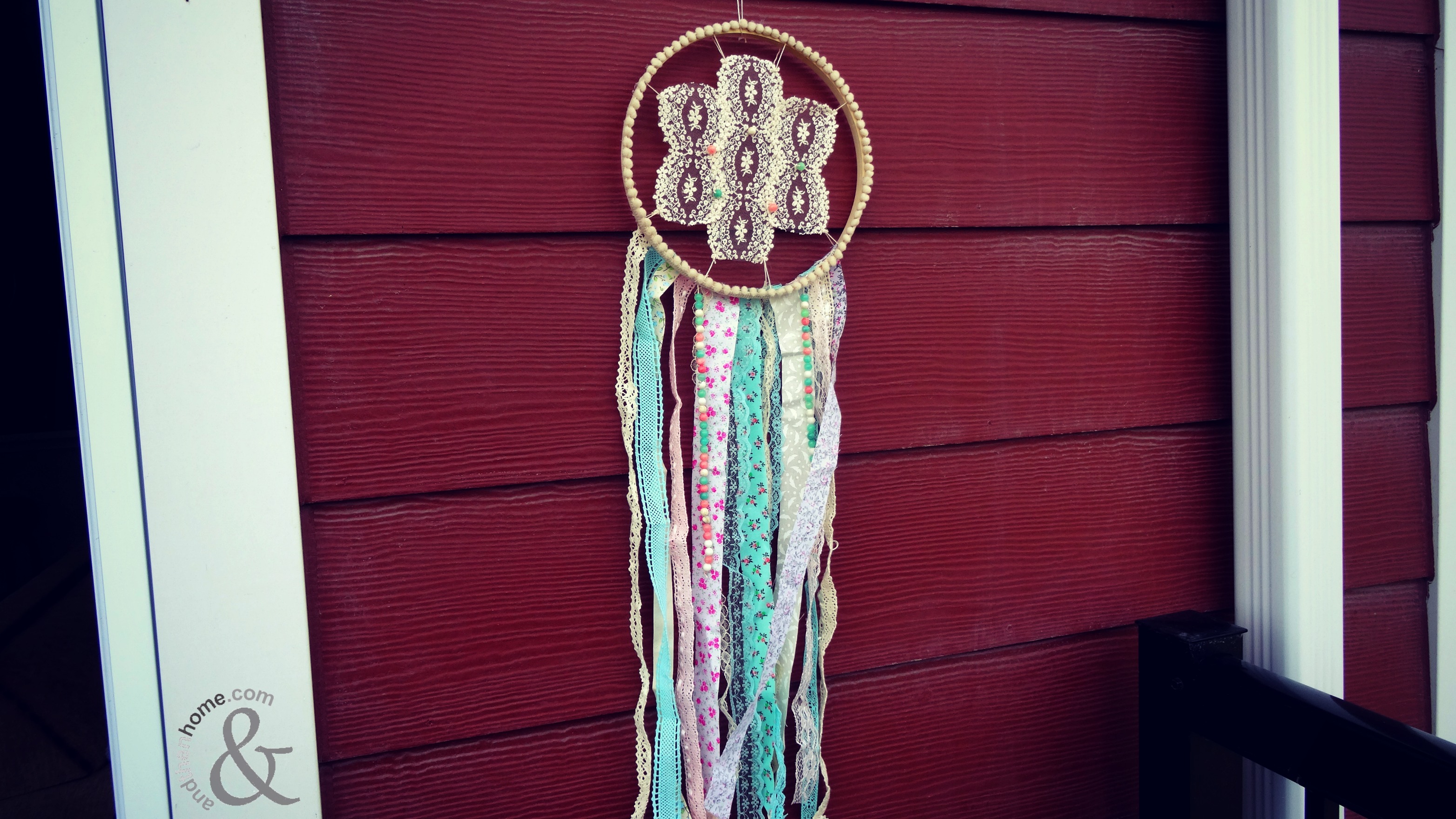 May 3, 2017