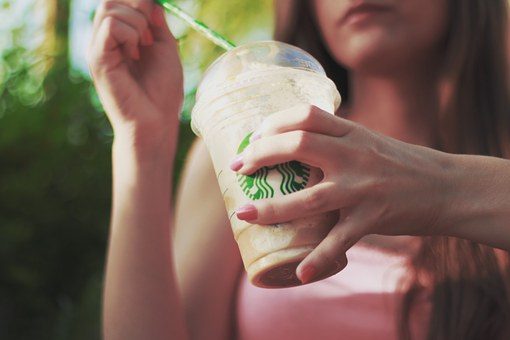 16 Perfectly Cold Coffee Drink Recipes
This summer is flying by and I've been guilty of stopping at my local coffee shops once or twice…a day! This addiction of mine is starting to hit my pocket book fairly hard. That got me thinking about which recipes I could make from home and I was pleasantly surprised with my finding. There are tons of delicious cold coffee recipes that you can make from home this summer and I've compiled my favourite 16 Perfectly Cold Coffee Drink Recipes here for you to see! Let's dive in now.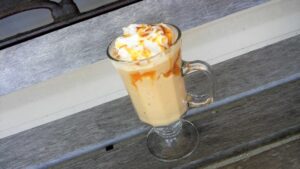 1. All Recipes – Frozen Caramel Latte
Sorry, Starbucks, but your recipe has leaked. Now we can make those sweet caramel latte's at home for less cost, but not less mess. It's worth it though, check out this yummy recipe!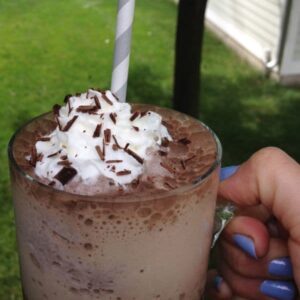 2. Lemon Bowl – Healthy Starbucks Mocha Frappuccino
The Lemon Bowl has a healthy version of a high sugar favourite. They have made some easy substitutions in their recipe to bring you a lighter (calorie wise) drink with the same mocha taste!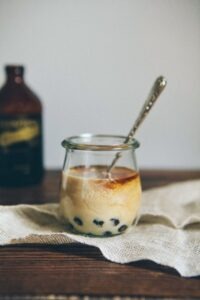 3. Hummingbird High – Bubble Iced Coffee
Do I have to say more then Bubble Tea? Have you tried a Bubble Coffee? Well, thanks to Hummingbird High, who brings you recipes that will make you hum, you can!


4. Amy's Healthy Baking – Skinny Chocolate Peanut Butter Frappuccino
Amy has made a frappuccino that should be named after me, because it's got my favourite ingredients in it. few calories, chocolate, peanut butter delight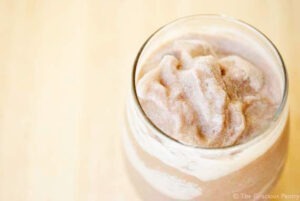 5. The Gracious Pantry – Clean Eating Mocha Coconut Frappuccino Recipe
Described as a creamy slushy this delicious low calorie frappuccino has a sweet coconut flavour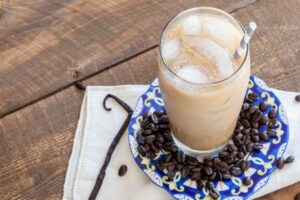 6. Against All Grain – Iced Vanilla Bean Latte
Who doesn't love a vanilla bean latte? Now you can make it at home!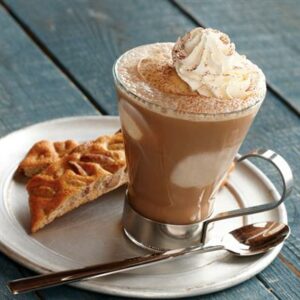 7. Folgers Coffee – Almond Espresso Float
Cream soda espresso float? Yes please! You had me at cream soda. Definitely one to add to your list!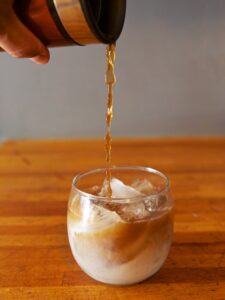 8. The Kitchn – How To Make the Best Iced Coffee
Keep it simple, find out how to make the perfect iced coffee, pictures, suggestions and a recipe included!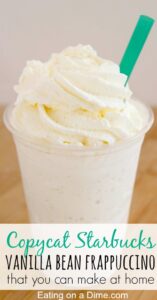 9. Eating on a Dime – Starbucks Vanilla Bean Frappuccino Recipe
Another tasty Starbucks copycat recipe. This is my favourite Starbucks recipe and I'm excited that I can now make it at home with this easy to follow recipe.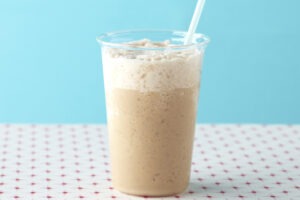 10. Kraft Canada – Iced Cappuccino
Creamy and full of flavour the trick to this one is to freeze coffee cubes and then blend them with the rest of the ingredients to get the perfect cold coffee.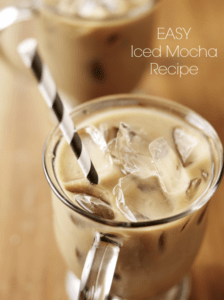 11. Jo-Lynne Shane – Iced Mocha Recipe
Written with a fun tutorial this Iced Mocha Recipe is a delicious drink to have on a hot summer day.

12. Simple Bites – Iced Coffee Frappe at Home
After a visit with her parents, Aimee over at Simple Bites was in need of a pick-me-up beverage to help get back to work! She has created the perfect iced coffee frappe and shares the recipe with us, check it out.
Still More Cold Coffee Recipes To Go!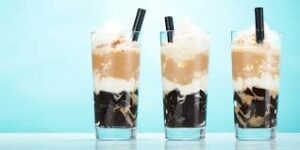 13. Epicurious – Frozen Iced Coffee with Coffee Jelly
Over at Epicurious we have a delicious iced coffee recipe with the added fun and flavour of coffee jelly…or adult Jello as I'd like to call it 😉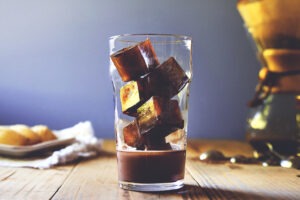 14. Honestly Yum – Iced Mocha with Coffee Cubes
Here is a neat way to enjoy a cold coffee – warm milk mixed with cocoa powder poured over perfectly brewed and then frozen coffee cubes! See the cool, warm? recipe with Honestly Yum.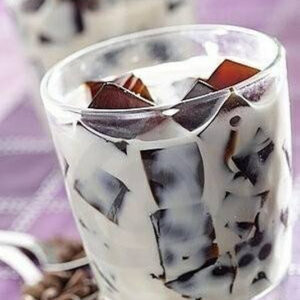 15. Key Ingredient – Misty's Baileys and Coffee
Following the frozen coffee cubes idea comes this after dinner adults only drink! Creamy Baileys meets coffee for a delicious cold coffee blend perfect for a summer evening.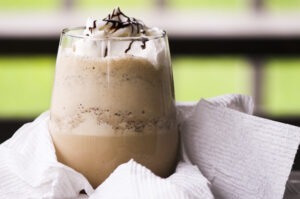 16. Foodie with Family – Coffee Milkshakes
Rebecca from Foodie with Family is on to something here, a coffee milkshake? Why haven't I thought of this before? The reasons for needing this recipe are worth a read, they will give you a chuckle. I can relate for sure, but as she mentions…do you really need an excuse for a COFFEE MILKSHAKE? I think not!
So that's my list. It's saved me many dollars and my choices have grown. Now I can enjoy my cold coffee in the comfort of my own home, more specifically, on my back deck with my feet up. Check out our Easy and Affordable Tomato Cage Patio Table if you do the same!
You May Also Like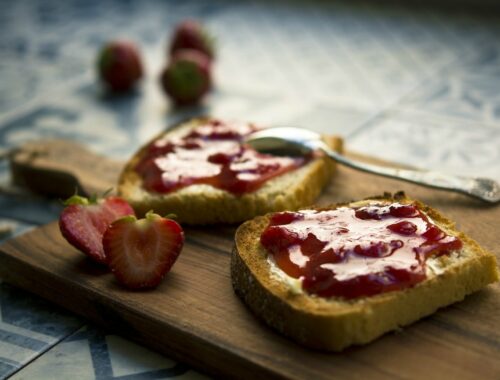 August 27, 2017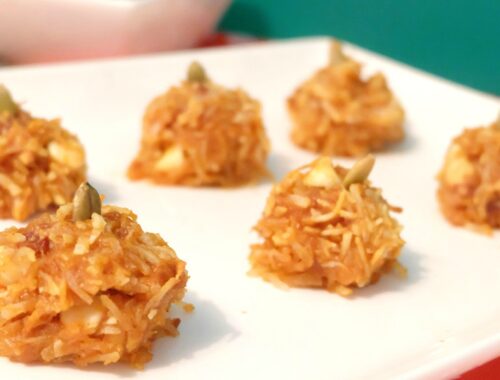 October 13, 2017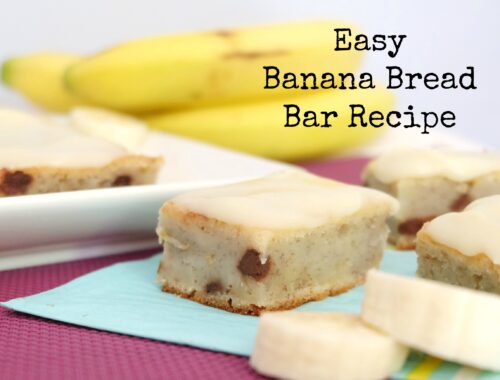 August 11, 2017