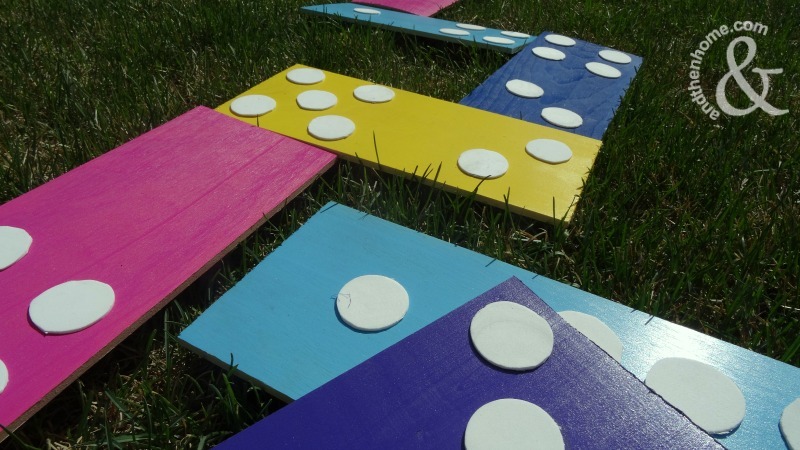 Lawn Dominoes for Summer Fun
With summer upon us, its time to turn our attention to the outdoors. Earlier this week, Christine brought us a list of tricks and tips to help make your next camping trip with the kids an amazing one. If you found that post helpful, then you'll love this easy DIY. Lawn dominoes are perfect for camping, backyards, BBQ's and for kids and adults alike.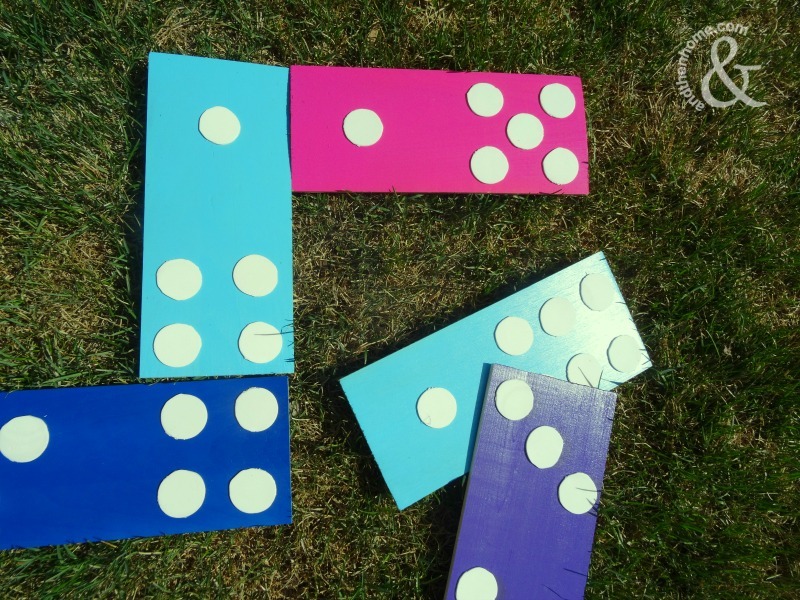 Let's get started….


Cut 28 pieces of wood. You can either cut them from a length of building planks from a hardware store or buy pre-cut pieces of wood from a craft store. Use a few different colours and spray paint the planks.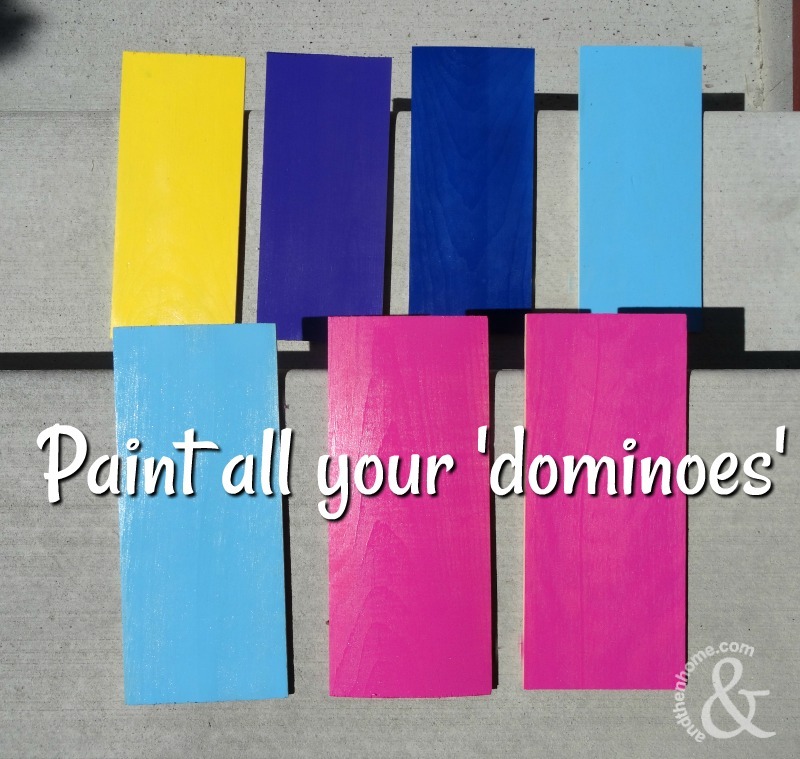 For this step you have a couple choices. If you have a punch, cut some dots from some thin craft foam. I highly recommend using a punch for this step, using scissors will take too long and be very difficult. When using a punch, avoid buying anything with an adhesive backing. The glue will get stuck in the punch and will make it difficult to use. The foam will be water resistant and is a good choice for the outdoors. If you would rather use paper, you will have to seal the planks after attaching the dots, otherwise the paper won't survive he elements. The last option is to paint the dots onto the planks. Using some acrylic paint and a stencil, paint all of the dots in place.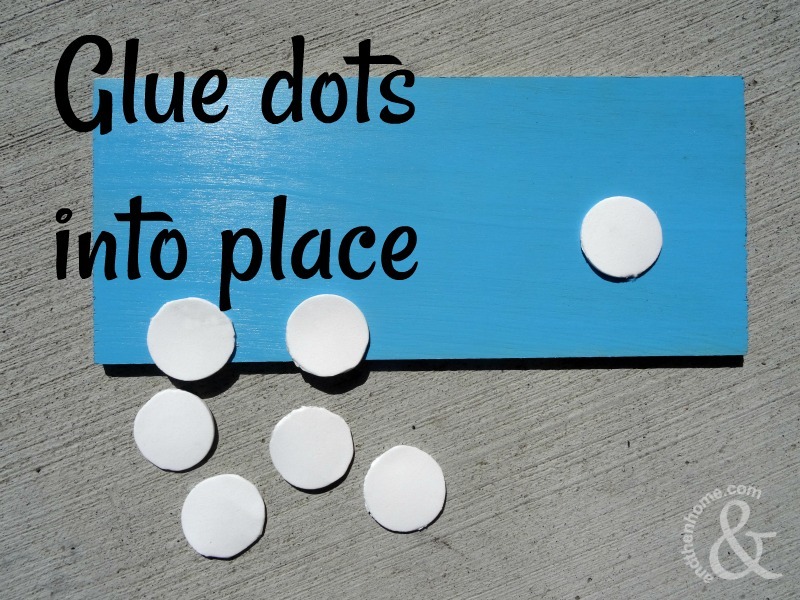 If you opted to paint on your dots, you can skip this step. Otherwise, glue all of those dots into place.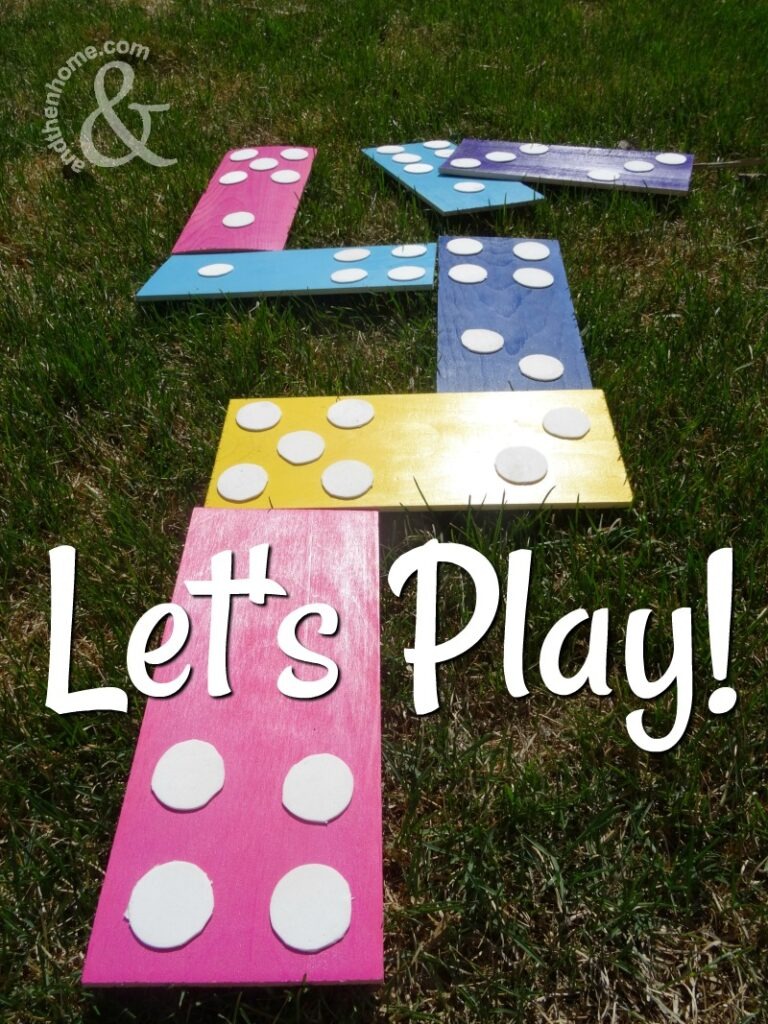 Done and done! Pro tip: Store and carry the dominoes in a laundry bag from the dollar store!
We hope you liked these lawn dominoes. Looking for an amazing recipe for your summer BBQ's? Certainly try these delicious Campfire Cupcakes!
You May Also Like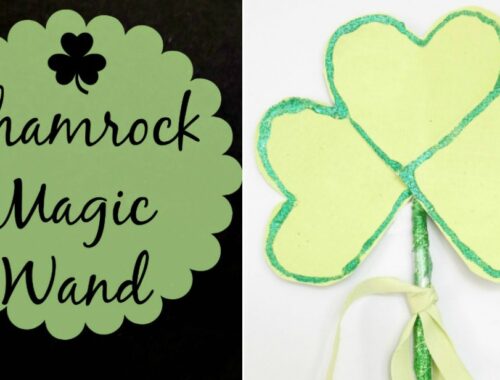 March 13, 2017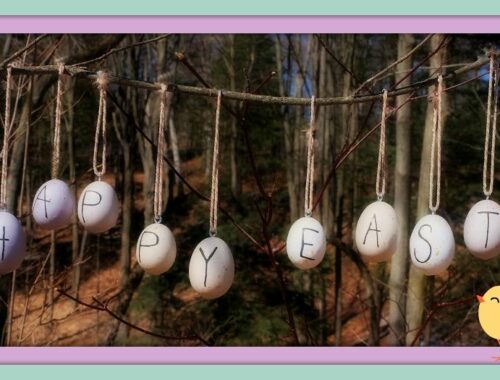 March 20, 2018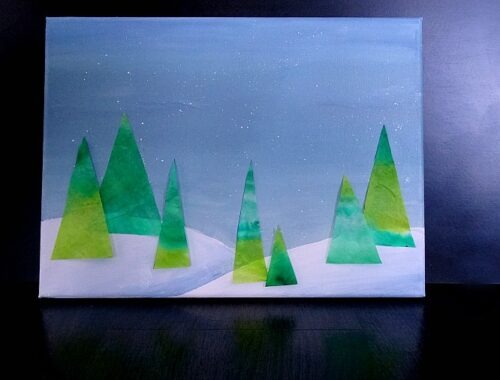 January 19, 2018