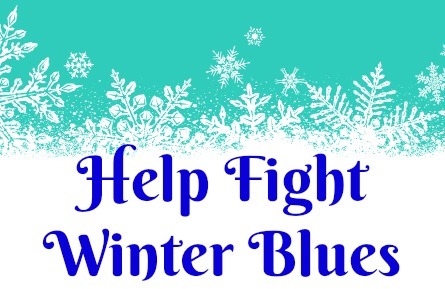 Help Fight the Winter Blues
The last time we were out of power for more then 5 days was back when I was in high school. A freak snowstorm whipped through our town leaving many families without power for several days. Luckily we had spent the fall cutting wood for the fireplace in the basement of the house. This wood stove provided warmth and a place to cook some canned food. Being young at the time, it was pretty exciting (especially since there was no school for a week). However, I still needed to Help Fight the Winter Blues.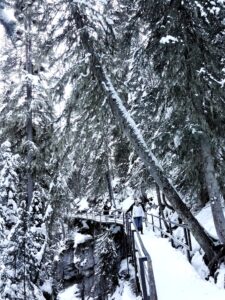 Fast forward to today, something like this would and could send me into a downward spiral. That winter storm is an extreme example of how winters can be in this area. This doesn't happen every year, thank goodness but every winter has it's challenges which can affect us all differently. It can be hard to stay positive and happy during a cold spell or major storm.
With that in mind, here are a few things that can Help Fight the Winter Blues. Even trying one or two a week will help the winter fly by!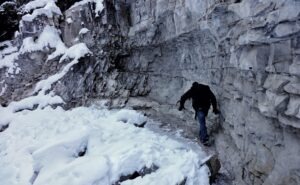 Get Outside. This can be anything from taking a walk to going for a long hike. When it's sunny and mild take advantage and get some fresh air. This can be intimidating if you have a crew of tiny humans to get ready, but it's worth it!
Tip #2


See Family/Friends. Be sure to fit in a visit with friends and family, they are always great to share a laugh with and warm up these winter months. You could throw a party or two (is anyone else getting excited about possible winter themed party decor?). Not in a party mood? That's okay, just get together for a cup of tea or a play date with the kids.
Tip #3


Listen to Music. This sounds so simple…and it is. Listening to music is a great way to ignore the dull days we can be exposed to in the winter. Create a new upbeat playlist and dance the day away, or listen to your favourites. I like to play some great summer tunes during the winter especially when we hit February/March, spring is so close at that point you can feel it.
Tip #4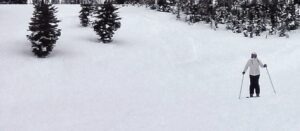 Embrace a Sport. Pick one or more, winter sports can definitely help fight the winter blues. Try them all if you can and repeat the ones you really enjoy. Personally, I haven't skated since I was about 12 years old (we won't mention how long ago that was!) but I will be sure to start again sometime soon. I prefer cross country skiing, my husband is more of a downhill skier and the girls, well they are perfecting tobogganing right now.
Tip #5


Tend to Plants. This may not be on your list of fun things to do…but seeing some green and tending to some indoor plants can really help the winter blues. We have a few plants in our house, some produce flowers over the winter which is an added bonus. I wouldn't call myself a green thumb, but I do like to see some green amongst all this white!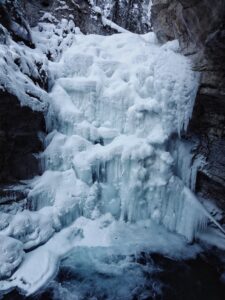 Some other things to keep in mind is to stay productive – do some writing or reading. You can also put a timer on a dim light in your bedroom that turns on an hour before you wake, this way it won't be pitch black when you're trying to get up for work.
Whatever you do to keep the winter blues away stay positive, winter WILL end and summer WILL come. Make the most of everything!
Help Fight the Winter Blues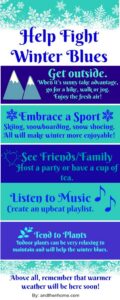 You May Also Like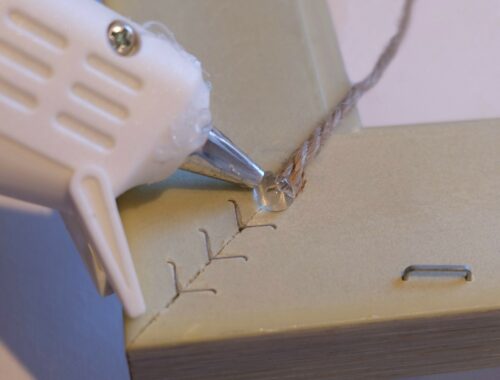 April 14, 2017

February 21, 2018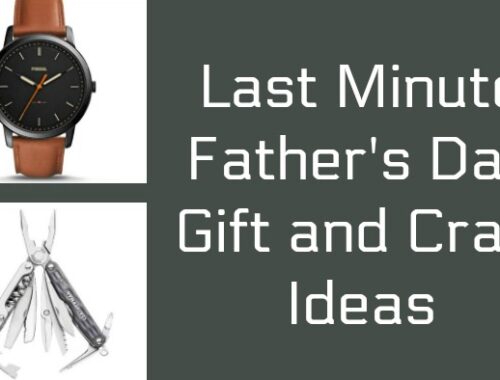 June 16, 2017