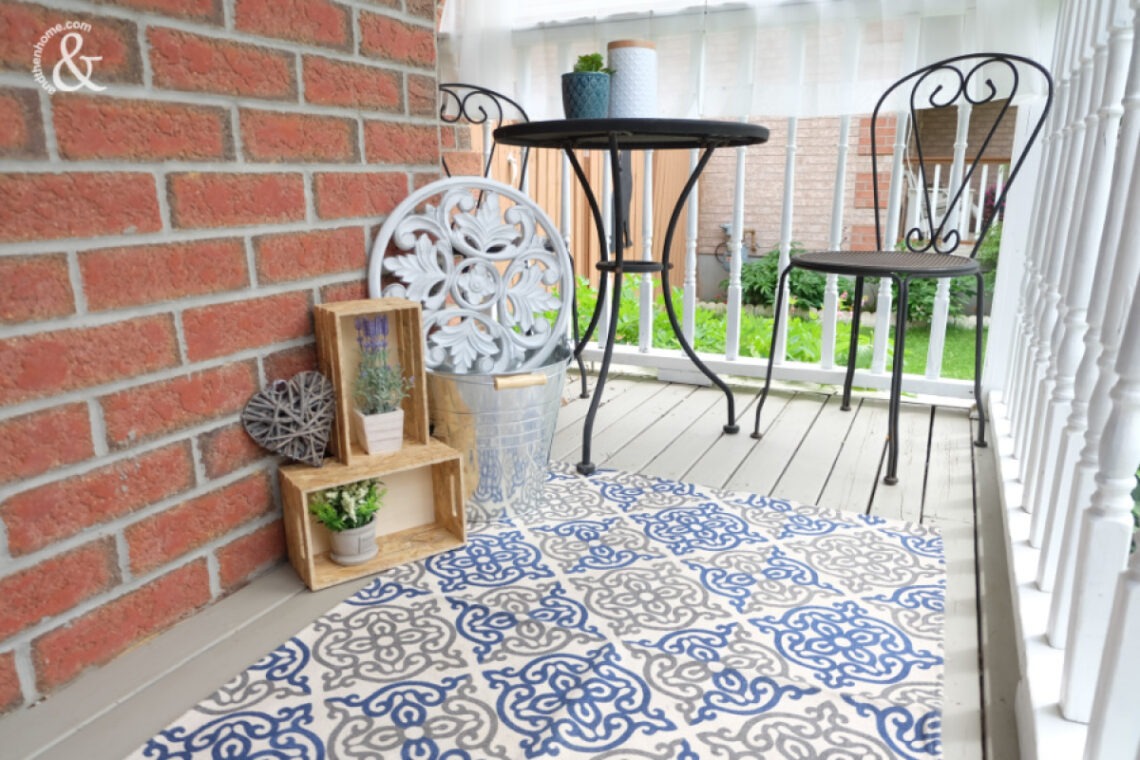 How To Upgrade Your Patio on a Budget
Are you ready to give your patio a fresh, new look? All you need are some trendy pieces placed in the right places, it doesn't need to be an expensive endeavour. You can find some great items at your local dollar or department store, so what's to loose? Our front porch was definitely in need of an upgrade, after a trip to the store it quickly became the perfect area for a morning coffee! If you want to know How to Upgrade Your Patio on a Budget, keep reading.

We may receive a commission if you purchase through links in this post.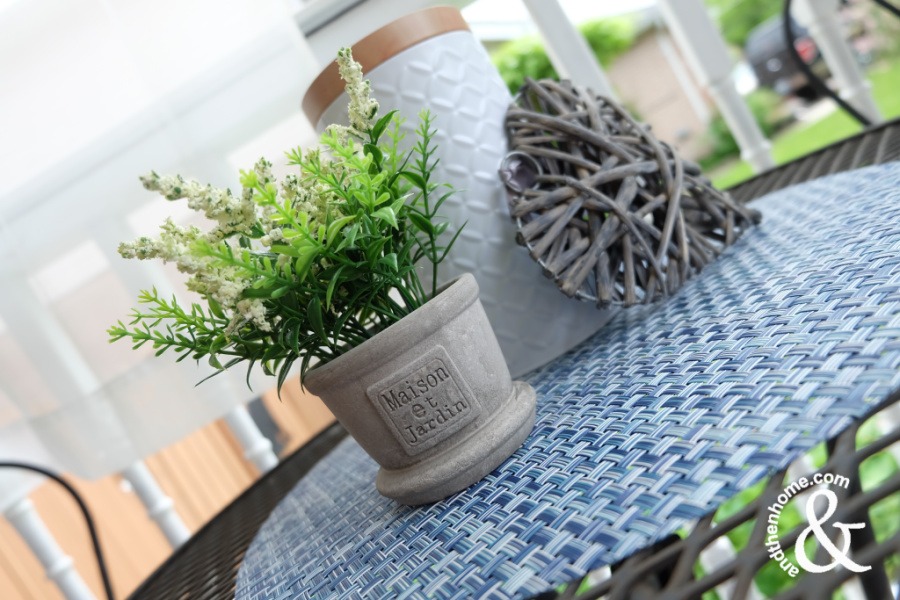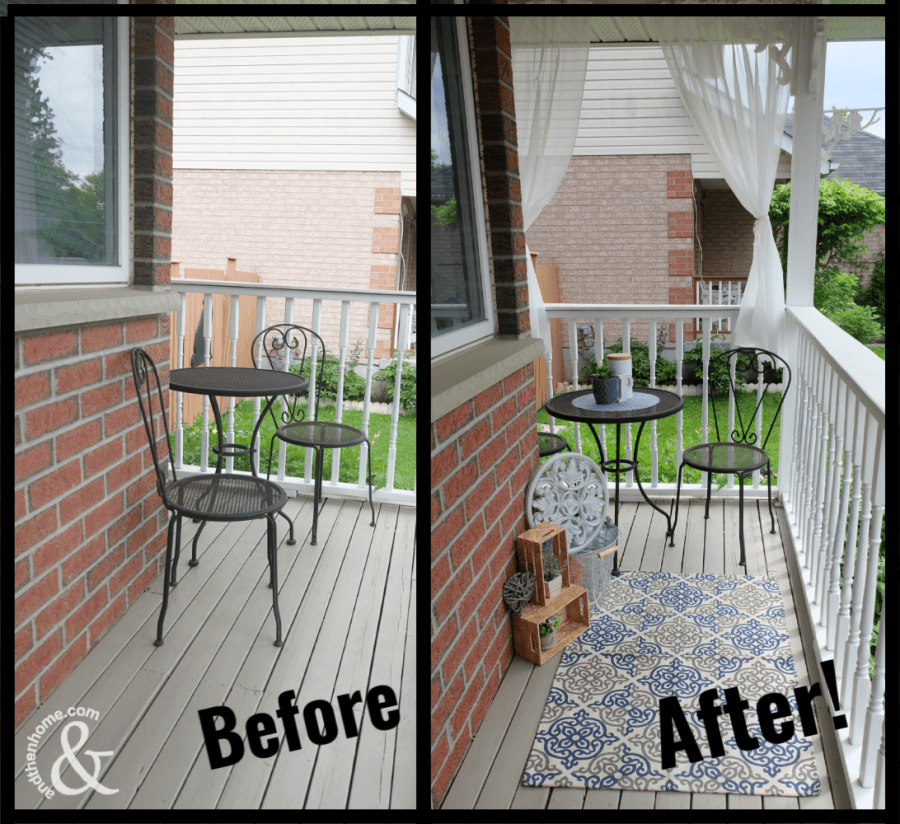 The main feature of this patio upgrade are the crates and potted plants. I also love the shear curtain hung in the background, it really gives a breezy, relaxing feel which is exactly what you want while enjoying a coffee or beer.
Before the upgrade I had only a iron bistro set on the porch. Since this set is timeless, it fit right in with the new look. At the store I picked up a few items that I thought looked nice together, both trendy while sticking to my style. Between the dollar store and department store the whole upgrade only cost $50 and it took less then 45min to put together. The longest part was installing the shear curtain because I had to screw them into the wood. Here's a quick list of materials that made my upgrade look amazing!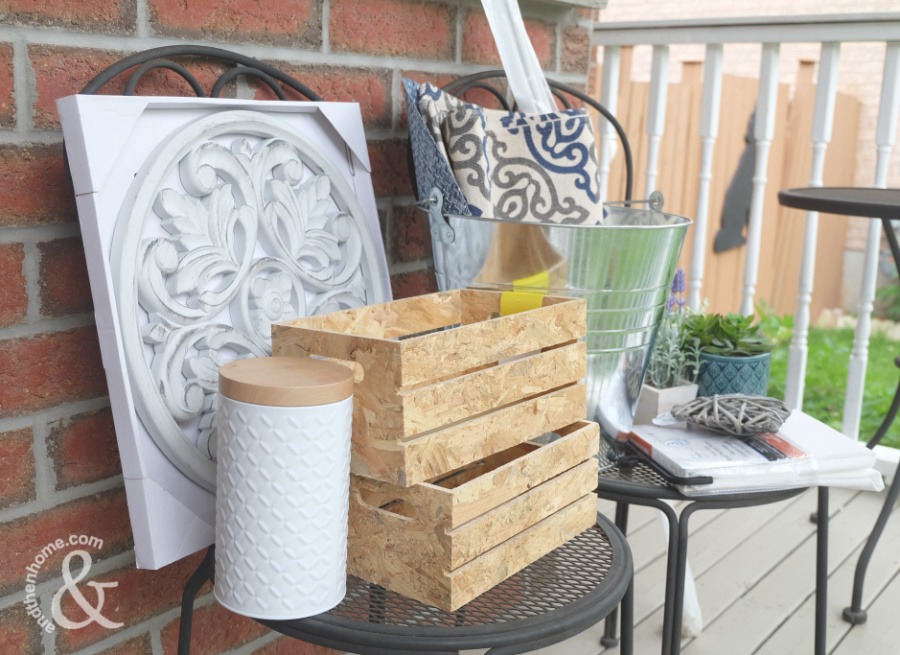 What you'll need for your DIY Patio Makeover, How To Upgrade Your Patio on a Budget
Three artificial plants in pots
Shear curtain
Curtain rode (check your patio out and choose the right type of fixture: pressure mounted, magnetic or bracket style rod)
Large circular placemat (table decor)
A utensil holder (table decor)
A carpet for the floor
A large tin bucket
Wall art
Two wooden crates
Other small decor for the table/wooden crates
It might take some time to place the items where they look best, but you'll get there. I moved the decor around a lot before I finally chose how I wanted it to look. You can also add to the decor as you go, so don't worry about getting all of the materials in one trip.
Finally, let's see how to put them all together…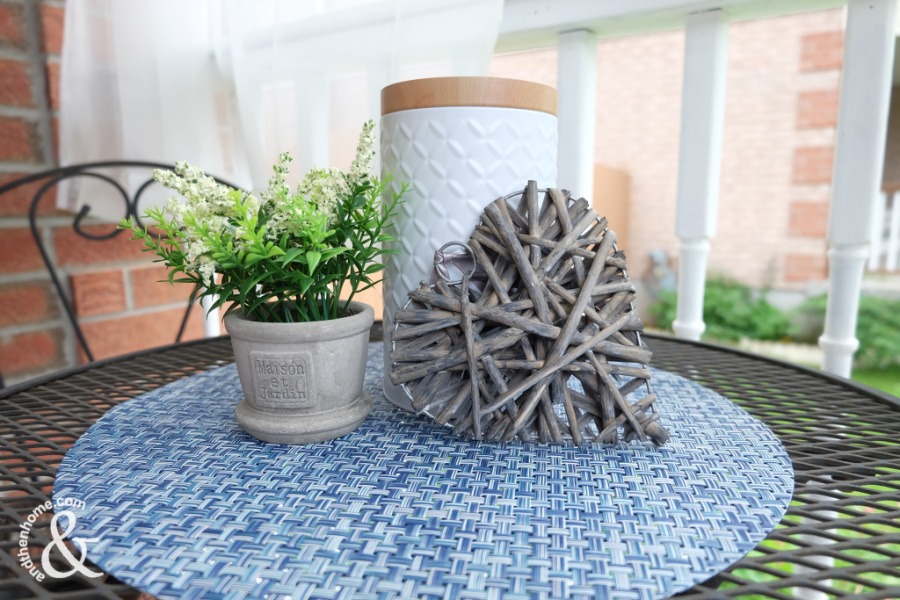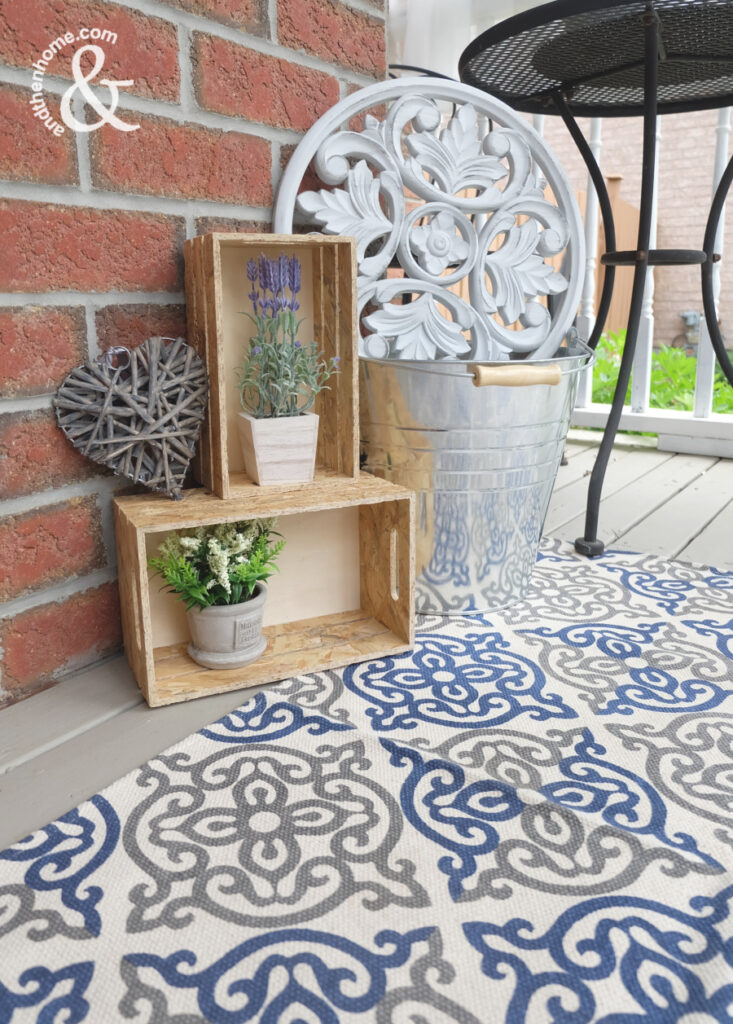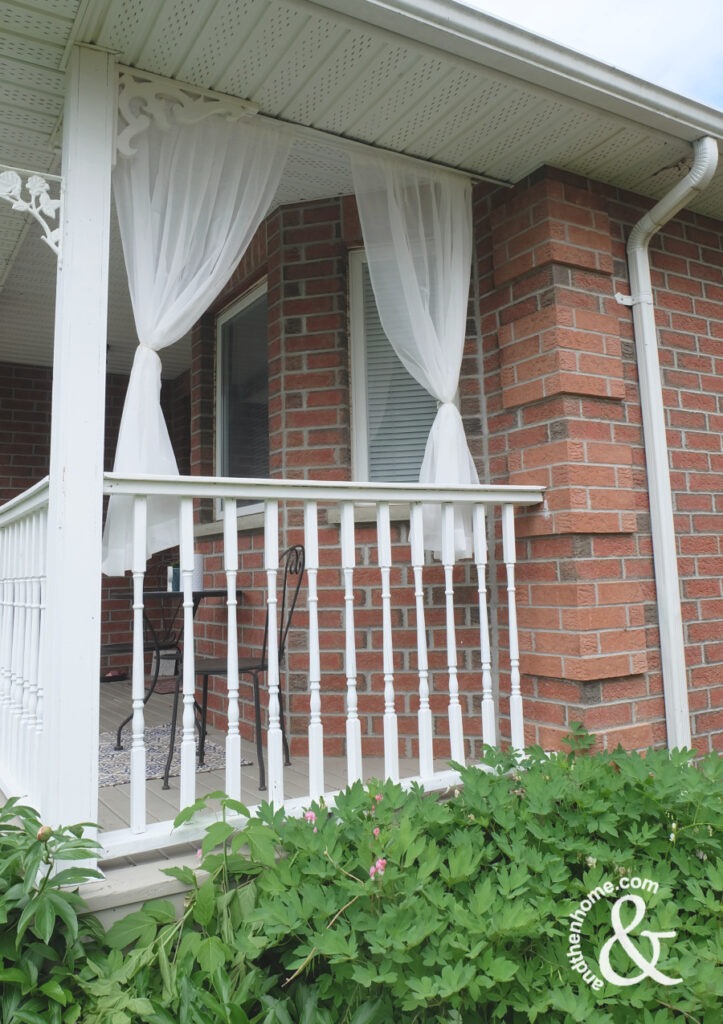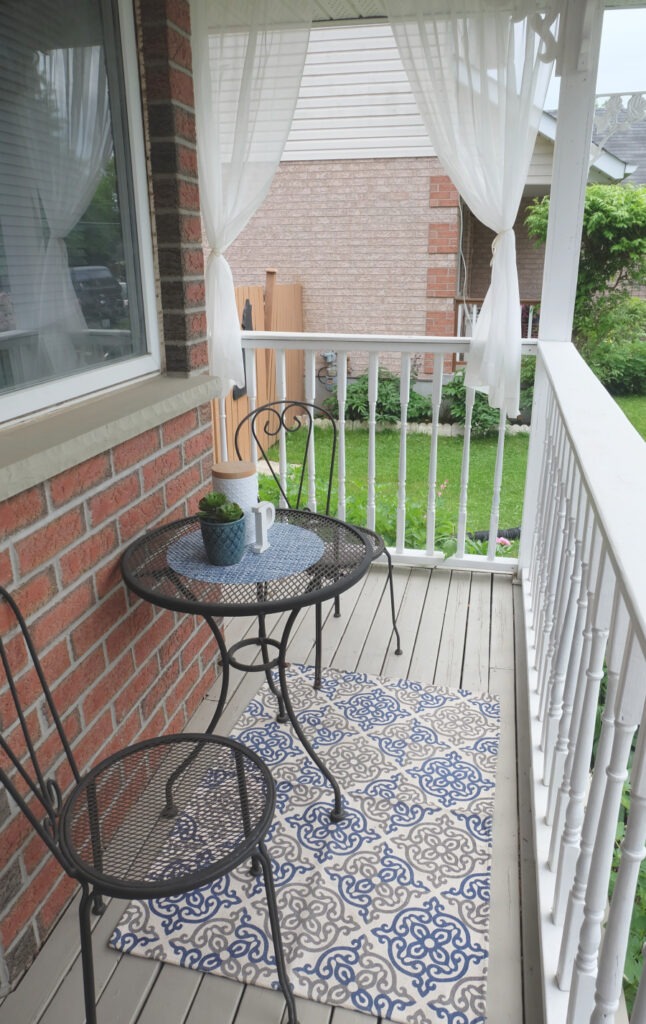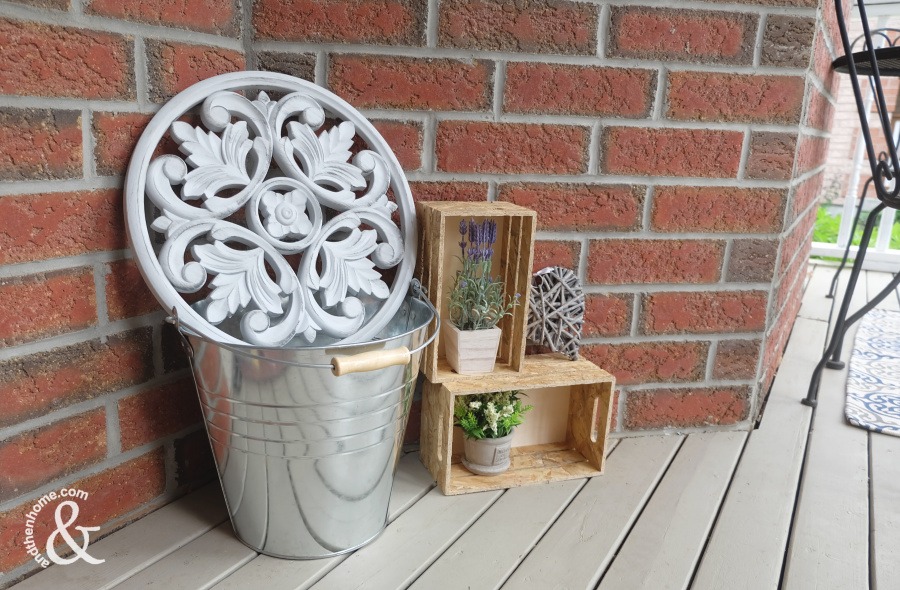 I love how this patio makeover turned out. It didn't take long to complete and certainly didn't break the bank. Therefore, you have no excuse for not transforming your patio into an oasis this summer!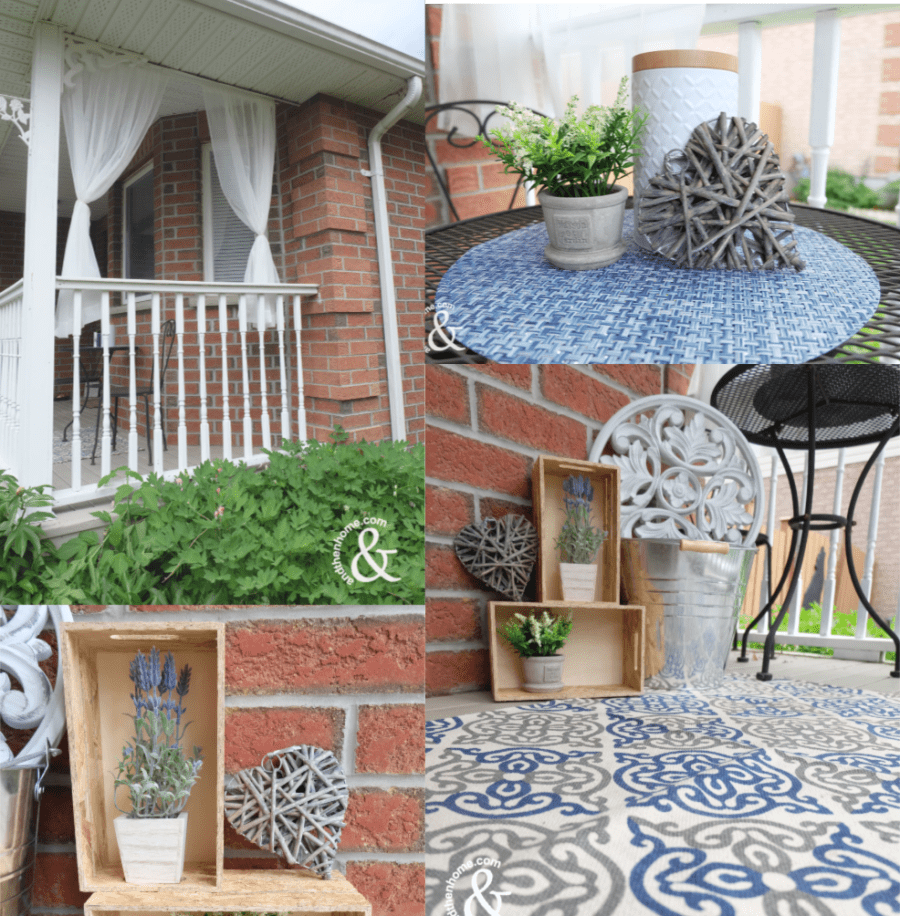 Need more patio ideas? This DIY Vintage Serving Tray is the perfect addition to a patio makeover. Another idea, if you're looking for a project to make the patio a comfortable place to read a book…this Colour Pop Pillow Cover by Champagne and Sugarplums is a the perfect solution.
*Disclosure: Some of the links in this post are affiliate links. There may be a small commission made by our recommendations, and/or link to products mentioned or services on this website. Any potential purchase you make will help us continue to bring you amazing content, step-by-steps and product reviews. Products are not exact to what we use, be sure these materials are right for you!
You May Also Like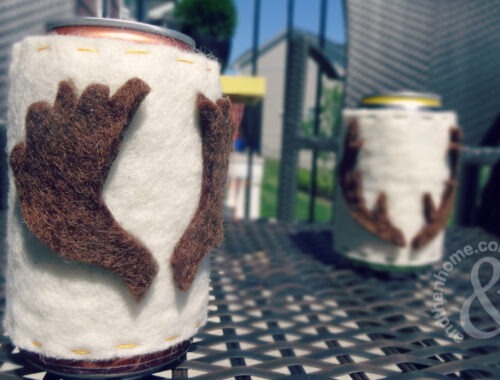 June 11, 2019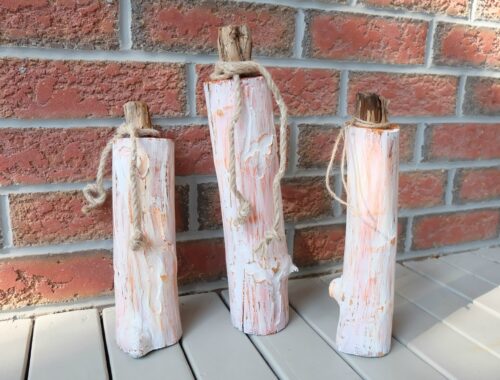 September 4, 2018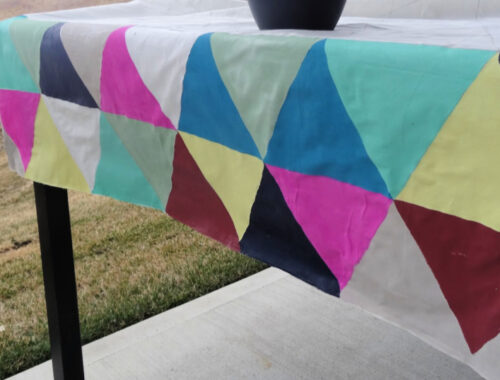 April 19, 2019