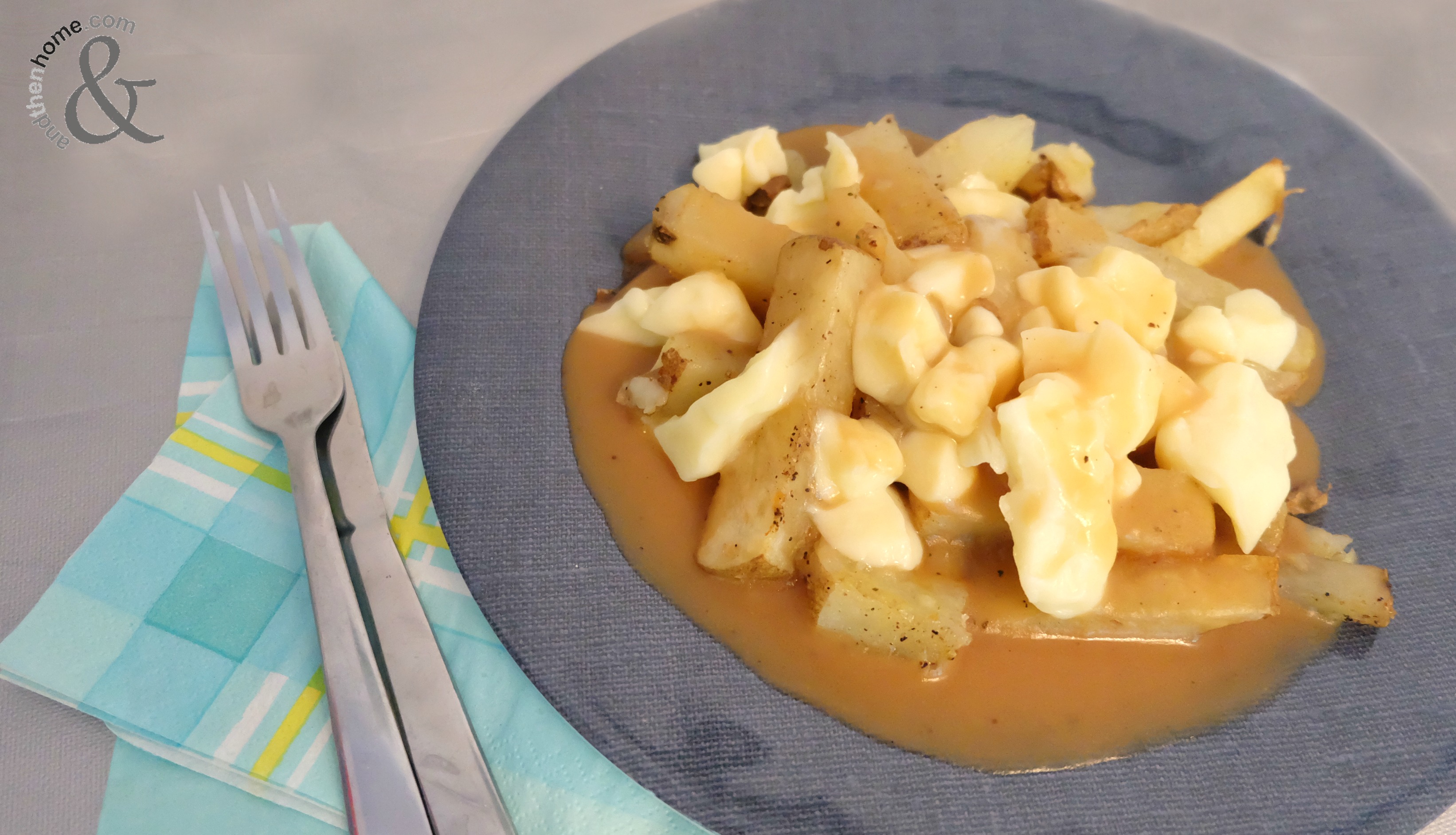 Traditional Poutine with a Homemade Gravy Recipe
Last week we shared a Steamé recipe, this week we're matching it with Traditional Poutine and Homemade Gravy. We are going full Quebec favourites in our house to celebrate the upcoming St. Jean Baptiste holiday. This classic poutine begins with thick potato wedges and is finished to perfection with a homemade gravy.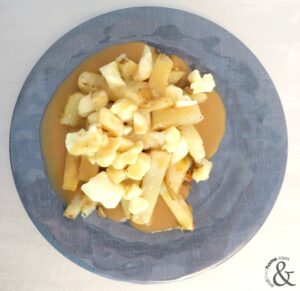 I have made a lot of gravy in my day and this is by far my favourite recipe. With only a few ingredients, most you may already have in your pantry, it's fast and easy. I find it to be a thicker gravy so it's perfect for a Classic Poutine! But don't stop there, this gravy would be equally tasty with mashed potatoes and steak.
A little about poutine…in case you were wondering, which I'm sure you are. It originated in Quebec, so it is a true Canadian classic. It's thought that when a customer of Fernand Lachance (a restaurateur) was asked to simply place some cheese curds on french fries his response was "ça va faire une maudite poutine!" which translates to "It will make a mess!". The gravy was added later. It then became a very popular dish, spreading across Canada. Nowadays, it's sold in many restaurants in Canada and in the United States.

You can find poutine being offered in many different ways. Some have pulled pork, sausage or chicken. Try it with sweet potato fries for a slightly healthier version. No matter what way you eat your poutine, there is a variation that everyone one can enjoy. Our recipe is more traditional, but feel free to tweak it, make it a meal to indulge!

Traditional Poutine with Homemade Gravy Recipe
Traditional Poutine with Homemade Gravy Recipe
This classic poutine begins with thick potato wedges and is finished to perfection with a homemade gravy.
Ingredients
3

lbs

potatoes

4

tbsp

olive oil

1

pinch

salt and pepper

3

cups

cheddar cheese curds
For the Gravy
1/4

cup

butter

1/4

cup

flour

2

cups

beef broth

2

pinches

salt and pepper

1

tbsp

powdered gravy enhancer
Instructions
Preheat the oven to 350F. Prepare the potatoes for cutting by washing and removing any dark or broken areas. Cut the potatoes into wedge sized pieces. Place them in a large bowl filled with cool water and soak for 5 min, although you could leave them in there for 2 hours, and to be honest the longer the better!

Transfer the potatoes into a medium sized bowl, add the olive oil and salt/pepper. Toss until well coated.

Place the potatoes to a cooking sheet and bake for 20-30 minutes or until they are just golden brown. Turning them every 5-8 minutes.

GRAVY. While the potatoes are baking begin making the gravy. Melt the butter in a saucepan over medium heat. Add in the flour slowly mixing well, removing all lumps. Add the salt and pepper.

Over medium heat, continue to cook for about 5 minutes, stirring constantly.

Stir in the beef broth in small portions, continue to stir.




Once the all the broth has been added stir in the gravy enhancer. Continue stirring until the gravy thickens.




Back to the Poutine. Once your potato wedges are done, transfer them to a serving dish. Top with the cheese curds and finished gravy. Then, enjoy!!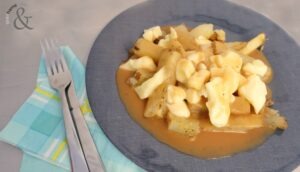 I hope you enjoyed the recipe! We paired ours with a delicious

Steamé

which made an easy dinner the whole family liked…and ate. If you are celebrating St. Jean Baptiste like we are, a dessert is in order too! Try these

Easy Lemon Blueberry Squares

for an easy, tasty after dinner snack.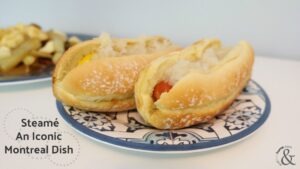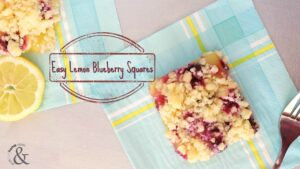 You May Also Like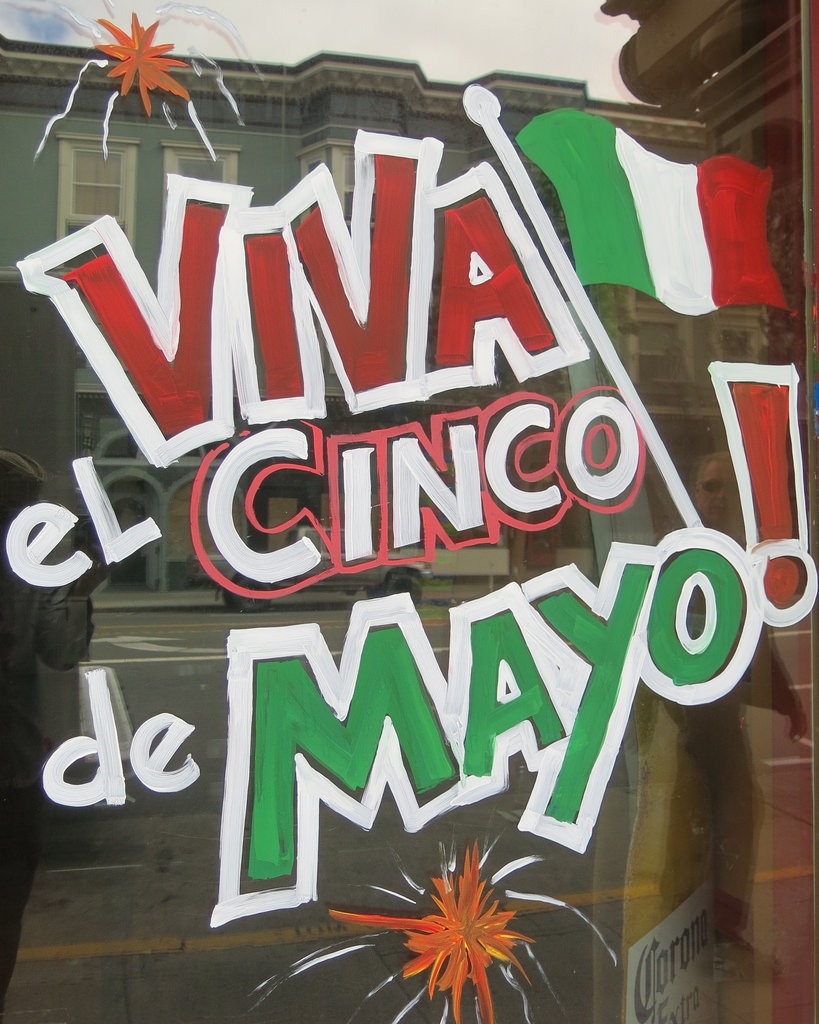 May 5, 2017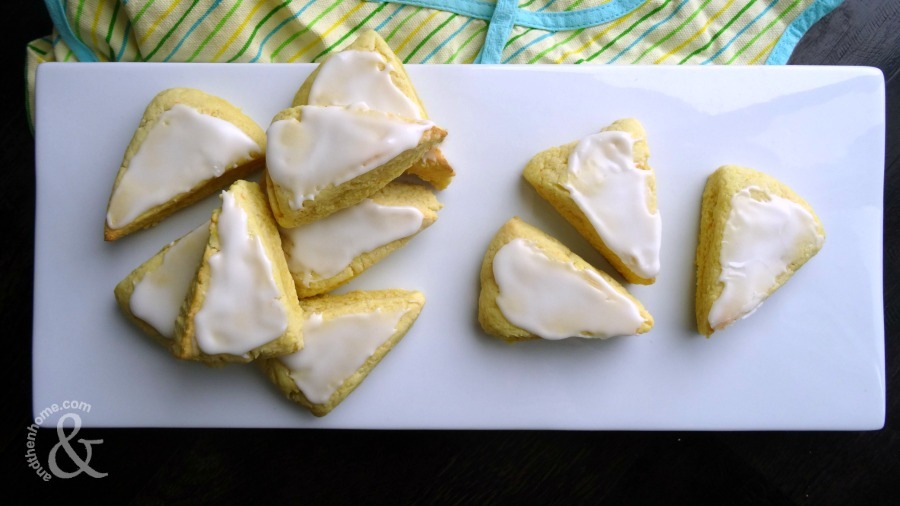 April 9, 2018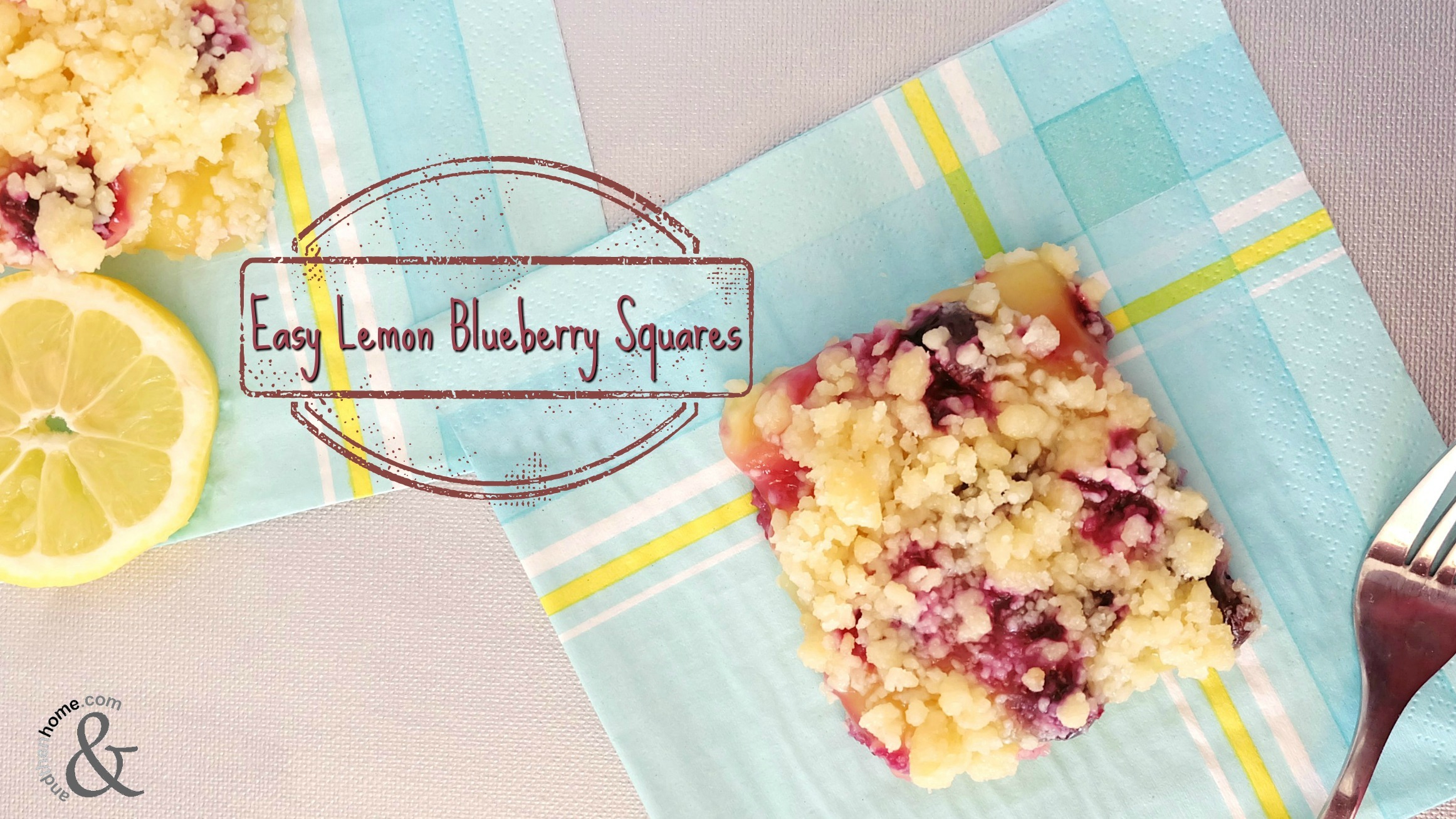 May 19, 2017