Summer Citrus Lazy Susan
What is it about turning something old and just okay into something new and shiny that is so satisfying? I don't know but I love doing it. So, this week I dug out my old, plain lazy Susan and decided to give it a face-lift. I wanted something new for our patio table and this project is perfect. Guests can help themselves a bit easier, giving us more time to host, drink and enjoy the party. This all lead me to pick a bright, citrus design for my new Summer Citrus Lazy Susan. Hopefully this project will inspire you to put your own spin on it, and don't new forget to share your pics with us!

What You'll Need:
An old plain lazy Susan. If you can't find one you can make your own with instructions from The Shabby Creek Cottage
Sandpaper
White paint
Green paint (or orange or yellow)
Tissue paper
Modge Podge and a foam brush
Sealer

Sand the finish off of your old lazy Susan (skip this step of you have made your own)

Paint the entire surface white and let dry. You may need to add another coat, be sure to let the paint dry between coats.

Paint the edge of the lazy Susan green, coming up onto the top of the board about 1/2"

Cut out eight triangles, about an 1" smaller than the radius of your lazy Susan. Modge Podge the triangles into the centre of the green circle. Don't worry about wrinkles forming, they give the paper a citrusy texture which looks great! Don't forget to put a layer of glue under and on top of the tissue paper. TIP: be careful when applying the top layer of glue as the colour may bleed a bit.

After the glue is dry, finish with a thick layer of varnish to seal it

All done! Happy Crafting!
Disclosure: Some of the links in this post are affiliate links. There may be a small commission made by our recommendations, and/or link to products or services mentioned on this website. Your purchase will help us continue to bring you amazing content, step-by-steps and product reviews.
You May Also Like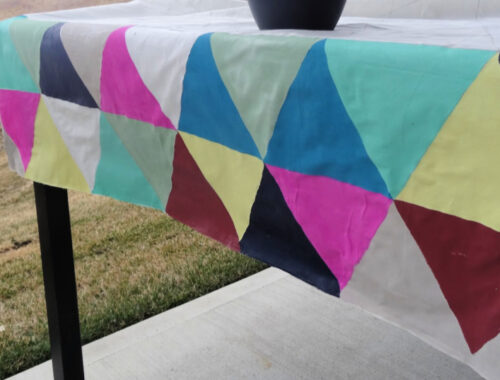 April 19, 2019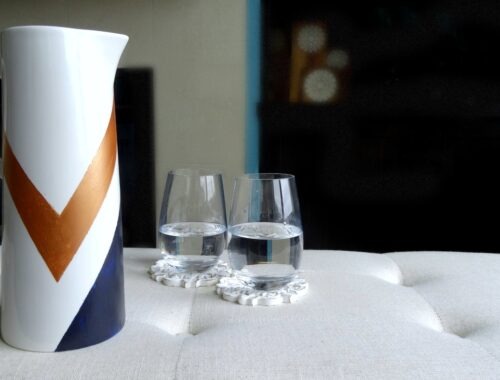 October 2, 2018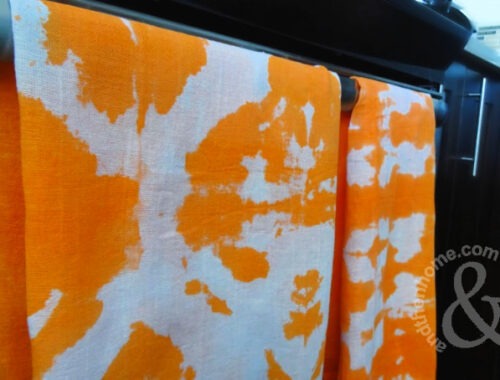 May 6, 2019