Pretty Pearl Snowflake Pillow Cover
December 7, 2017
If your December is like most people, it's a schedule that is jam packed with holiday activities. Between baking, shopping and parties there's almost no time for DIY. But for those die-hards who will fit in a project or two, here's a pretty pillow cover. The great part of making it pillow cover instead of stuffing it is that you can slip it over your existing couch throws for the season and then remove it after. Easier to store throughout the rest of the year and less supplies to make it. This is the perfect project to tackle while watching your favourite Christmas movie, sewing the pearls on will take time, but it's really easy. Let's get started!
What You'll Need:
Felt (a large enough square to cover your throw pillows)

Decorative pearls

Small gems

Needle and thread

Bead glue

Sewing machine
Cut your felt in a long piece large enough to cover your throw pillows. Don't cut two squares, instead leave it as a large rectangle that you can fold. That way you only have to sew two sides instead of three. Sew two sides together.
Cut six stripes of felt and stitch them in pairs to the open edges. These ties will close the pillow cover once you slip it over your base.
Turn the pillow cover right side out.
Arrange the pearls into a design that you like. I used a very simple design for my snowflake. Stitch each of the pearl beads to the felt. Use a double thread and loop is around each bead a couple times.
Use the bead glue to attach the gems in a decorative pattern. Let the glue dry and slip your new Christmas cover over your existing throw pillows. Enjoy!
Craving some more Christmas DIY? Check out this Beautiful Wedding Invitation Ornament.
Have a crafter on your gift list? Here's everything they would need to make this project from one convenient place. Print out our directions for a great gift for any DIY fan.
Disclosure: Some of the links in this post are affiliate links.  There may be a small commission made by our recommendations, and/or link to products or services mentioned on this website.  Your purchase will help us continue to bring you amazing content, step-by-steps and product reviews.
You May Also Like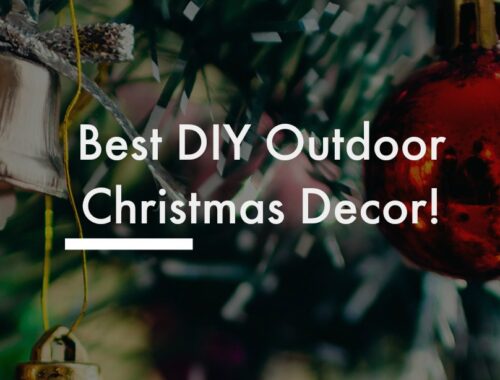 November 20, 2018
November 12, 2018
November 13, 2018