Personalized DIY Christmas Sign Post
I've seen these sign posts popping up on my Pinterest feed and Facebook page and I've always wanted to make one.  But for me there was something missing and it's because they're lacking personalization!  Many have the description for the North Pole…but we don't live in the North Pole.  As a result, I created a Personalized DIY Christmas Sign Post that highlights some of our personal Christmas traditions.


The best thing about DIY is the fact you can mix it up!  Add your own traditions to the sign post, change the colours if you want too.  The inspiration for the colours I used is a farmhouse style which is trending right now, the grey gives it an earthy look that I love.  Matching the grey is a brick red and off white.  Some of the wording is done in a sparkly ever green. This sign post would also look awesome in traditional red, green and white.
Let's get this project started!  
Personalized DIY Christmas Sign Post
4 wood planks 1.5 x 1 x 5

1 wood plank 2 x 1 x 5

1 wood post 

Paint brushes

Acrylic paint in brick red, off white, slate grey, deep sparkly green, and black

Outdoor wood spray on sealer

Nails

Hammer

Any embellishments

Stencils (or hand paint your wording)

Pencil

First you'll want to paint the wood planks.  Apply a coat of paint to your boards and allow them to dry completely.  Take a look when they are dry to see if another coat is needed.  Paint the wood post as well.

Next, you can begin the lettering.  Free hand your designs or use a stencil to make it easier.  Either way, use your pencil very lightly as you don't want to create dents.

Once you've got your saying and traditions roughed in, paint them!  Alternate colours to give it some more character.  Set them aside and allow to dry completely.

Set them down and spray them with the sealer.  This will help keep the sign looking great outside.  Better if you can keep it under a porch…better yet if you don't get any snow!!

Now to use the hammer and nail.  For me, this was the trickiest part…I'm not much of a handy-girl haha.  The sign post needed to have dimension, so I nailed the boards on a slight angle, which also gives an eye catching aspect!
What do you think of the finished product?  Personalized Farmhouse Christmas Decor!
There you have it!  Your Personalize DIY Christmas Sign Post done in a farmhouse style for the current home decor trend.  I love this sign, it's a subtle personalized Christmas decor piece that means so much to my family and is still fun for neighbours, family and friends to see!
You May Also Like

November 12, 2018

December 6, 2019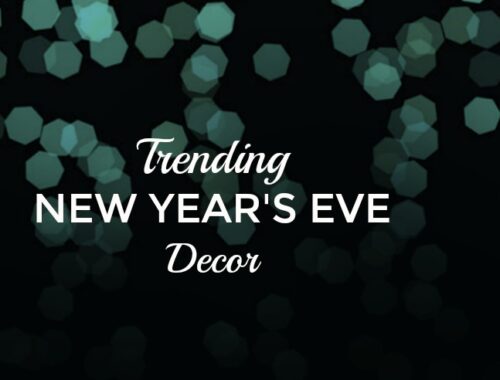 December 18, 2018