Perfectly Peach Moscato Cocktail
I always look forward to my Friday night glass of wine.  It's a well deserved moment of time that's just for me.  Of course I'm not the only one that enjoys this ritual, many of my friends and family do the same.  It doesn't matter what you do for a living, that Friday night glass of wine is well earned!  I wasn't always a wine drinker either, so I tend to lean towards the sweeter wines and wine cocktails…which is why I love this Perfectly Peach Moscato Cocktail.

There are plenty of Moscato recipes out there but this one is my favourite by far.  I like to add fresh peaches to mine to add some fun, not to mention a sweet burst of flavour!  This recipe is easy whip up, which in my opinion is a prerequisite for a Friday night.  It's so simple in fact that you can mix it by the glass if you don't want to down a whole bottle in one night…but if you do, no one is judging you 😉  Take a look at the easy recipe below.

Perfectly Peach Moscato Cocktail
Perfectly Peach Moscato Cocktail
A light tasting summery drink perfect for every occasion. Going to a barbecue or staying at home on a Friday night, this drink has you covered.
Ingredients
1

bottle

Moscato

6

cups

Peach-Mango Juice Blend

1/4

cup

Peach Vodka

Optional

1/2

cup

Fresh Peach's cut into wedges
Instructions
Mix ingredients in a large pitcher. Pour into glasses and garnish with peach wedges.

I find that this recipe only works with a Moscato wine as it's sweet and really blends nicely with the peach/mango juice.  Moscato also sparkles which I love.  However, you can exchange the peach juice with one of your choosing, consider lemonade.  Do you have any suggestions?  Let me know because I'm always looking for something to mix my Moscato with.
This drink is not only good for unwinding on a Friday night it's perfect (perfectly peach?) for a girls night out, get together or barbecue.  A light tasting fruity flavour this drink is usually well received by family and friends.  Add the peach vodka or leave it behind, this cocktail taste's equally good with or without it!  
Making this drink and need a snack to go with?   May I suggest our Baked Mediterranean Feta Cheese Appy, a delicious snack to pair with your Friday night Perfectly Peach Moscato Cocktail!
You May Also Like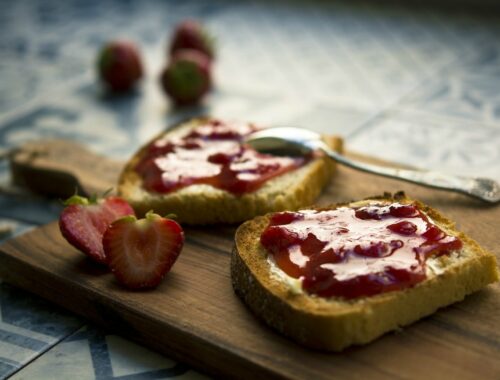 August 27, 2017

April 12, 2017

July 7, 2017