New Year's Eve Celebration Clock with Free Template
December 28, 2016
Can't wait until the clock strikes midnight? The countdown has begun for 2017 and what better way to celebrate this New Year's Eve than with a one of a kind DIY clock! New Year's Eve and clocks go together like… well, like New Year's Eve and Champagne. This quirky decoration can be used year after year and it'll never look out of place. And clocks are at the very center of all of the festivities when everyone counts down the time until midnight. It looks amazing as part a holiday tablescape, it would make your New Year's Eve table that much more festive! Let's get to how to make this New Years Clock a part of your big event.
What You'll Need:
12" Wood clock base

Paint brush (one broad and one fine tipped)

White and Black paint (I used Craftsmart Multisurface Premium Acrylic)

Gold sparkle ribbon tape

Clock hands and motor kit (make sure the kit you get in the appropriate thickness for your clock base)

White transfer paper

Pencil

Free printable template (click here)
Step One:
Paint face of your clock black.  You should only need one or two coats here, be sure to let dry between coats.
Step Two:
Cut your template out, following the black circle outline.  This will allow you to align the template to the outside edge of your clock base.  Lay a sheet of the transfer paper out onto your clock base.  Place your template on top of the transfer paper, aligning the edge of the paper with the clock base.  Use a pencil to trace over each letter, the transfer paper will leave a chalky outline wherever you draw with the pencil.
Using the pattern you made with the transfer paper, use the white paint and your fine tipped brush to fill in the letters on your clock face.  This is a tricky step so time your time, don't rush it.
Step Three:
Add the ribbon tape to the side of clock.  If you can't find ribbon tape, regular ribbon or paint will work here just as well.
Add the clock hands and motor according to the directions on the package of the set you purchased. Most of them are the same, thread the motor shaft through the centre of the clock and attach the hands with the bolts provided.
Add some batteries and countdown to midnight!!
Like this Festive decoration? Check out this one: DIY Framed Christmas Card and Photo Holder
You May Also Like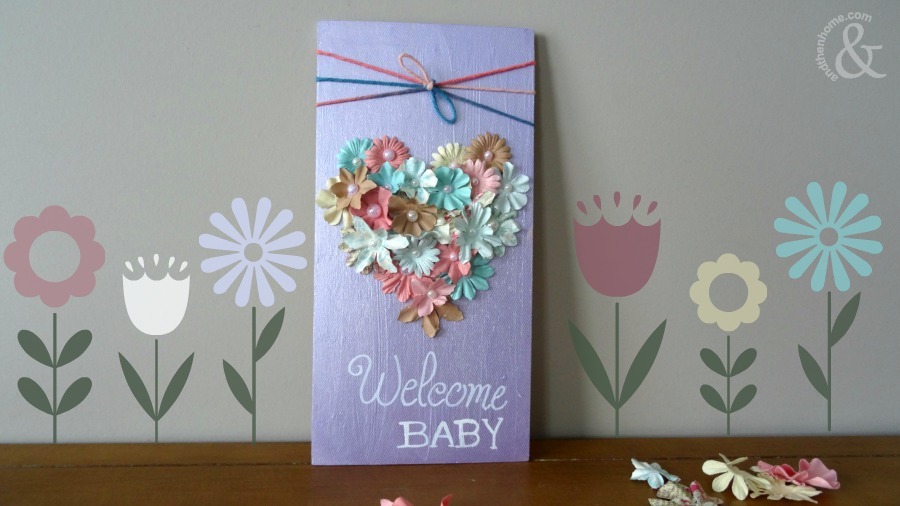 February 25, 2018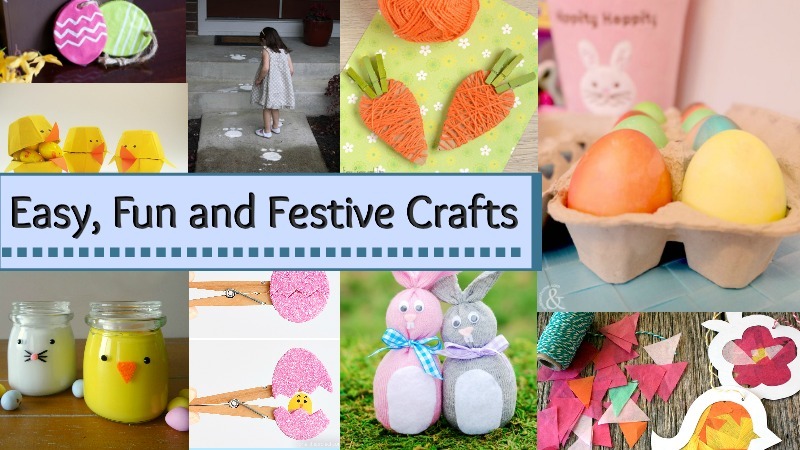 March 4, 2018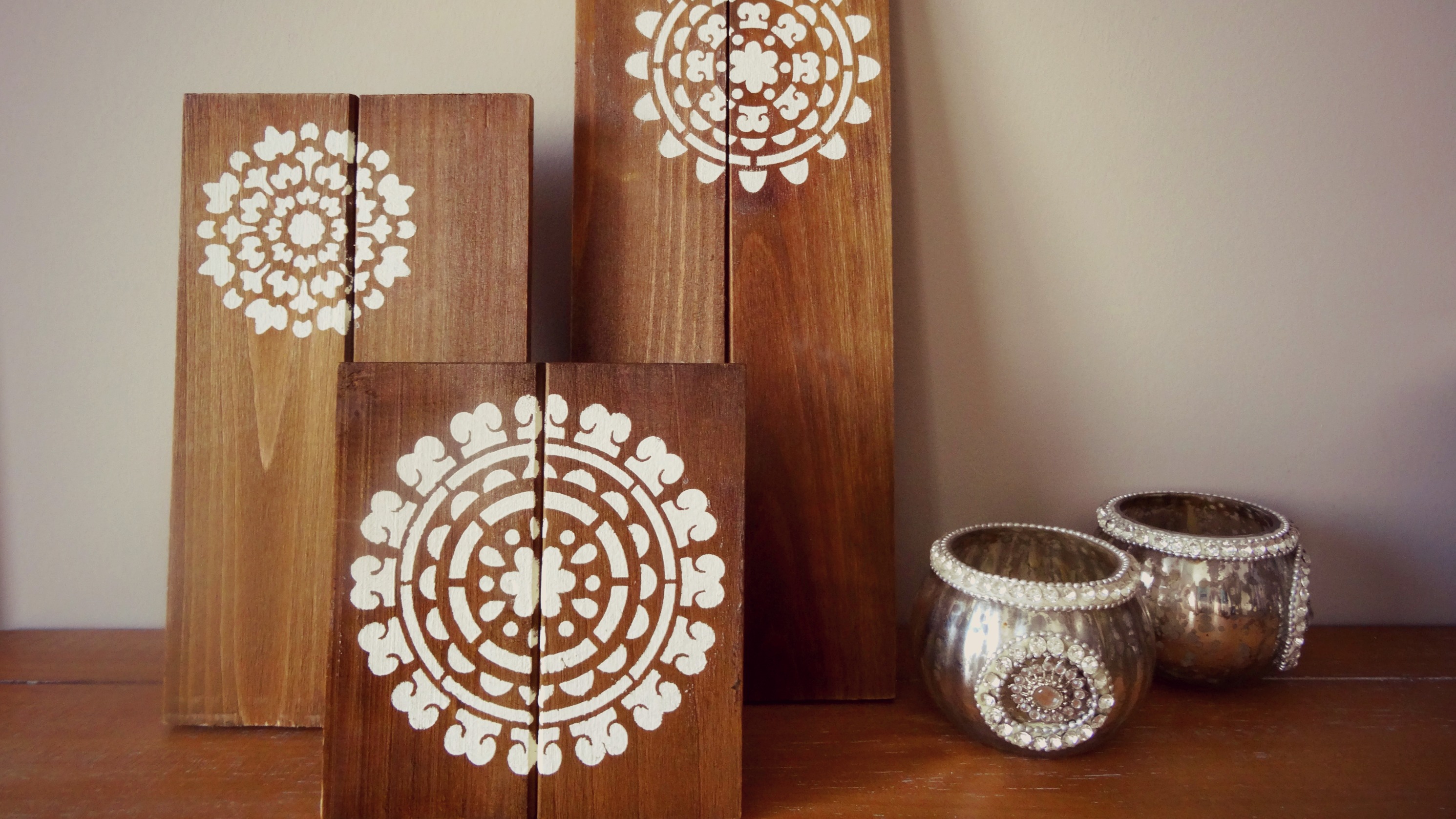 January 25, 2017