Elegant Oh Holy Night Letter Tile Plaque
I've been seeing these alphabet tile Christmas frames floating around Pinterest and Etsy for a while and I got inspired to put my own spin on one. I decided to use a wood plaque instead of a picture frame to give it a clean, more modern take. You really could spell out any Christmas words, but 'Oh Holy Night' lies out nicely in a tree shape. This project is quite easy but does take a little bit more time because of the waiting on drying time between coats of paint and Mod Podge.  Being right in the middle of the holiday season, this could make a great creative, low cost and stylish gift for any friend or family member. I used Christmas themed alphabet tiles that I found at the craft store, but you could also use old Scrabble game tiles and use a blank tile for the trees 'trunk'.
What You'll Need:

Wood plaque (I used a 9" x 12")

Scrapbook paper or art paper cut to fit your plaque

A small Christmas star

Wood alaphbet tiles

Paint brushes

Foam brush

Mod Podge

Gold Paint (I used Martha Stewart Metallic in Yellow Gold)

Glue gun and Sticks
Step One:

Use the paintbrush to paint the edge of the plaque that will not be covered by the scrapbook paper in the gold paint, let dry.
Step Two:

When the sides are dry, use the foam brush to cover the front of the plaque with the Mod Podge, this will allow the scrapbook paper to stick to the plaque. Do not use too much Mod Podge; a thick, even coverage is best.  If there is too much Mod Podge  the paper will bubble from the liquid when drying.

Place the scrapbook paper onto the Mod Podge covered surface of the wood plaque, press the paper down firmly and let dry. Cover the top of the paper with another layer of Mod Podge, especially around the edges. This will seal the paper to the wood plaque.  Again, try not to use too much Mod Podge so as not to saturate the paper and cause bubbling. Let dry.
Step Three:

Use the glue gun to attach the star to the top of the plaque and the alphabet tiles underneath in the four lines to spell 'Oh Holy Night' with the last line a single tile for the tree 'trunk'.  Be sure to use a ruler or measuring tape to space out your letters nicely (I spaced out my letters with ½" between letters).

You're done! Give away to someone special or keep for yourself, you deserve it!
Want to do another Christmas project? Joyeux Noel Snowflake Wreath
You May Also Like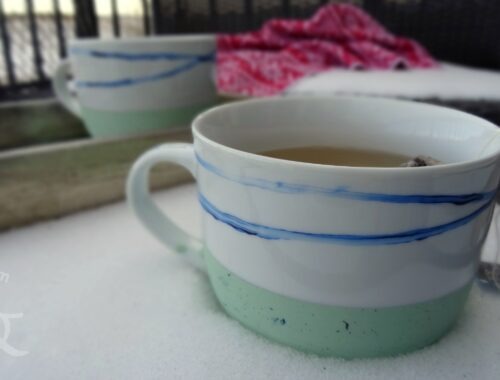 December 11, 2018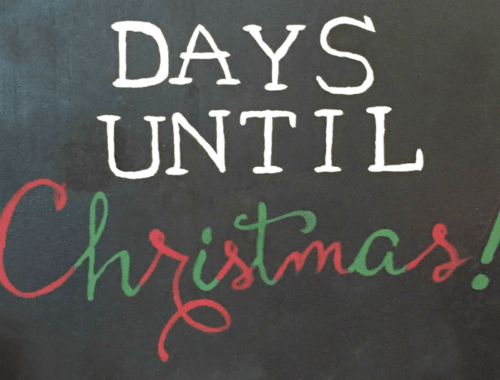 October 8, 2018

November 24, 2017