Glam Pastel Jeweled Skull Decoration
When you're making, there are no rules. Like how there's no rule that says you have to stick to orange and black decorations. We're thinking outside the box and going for some – scary! – pastels, and we're adding lots of shiny gems for extra scare factor.  This low cost, high-impact  glam pastel skull is shockingly low budget and takes even less time. Try placing the skull with some white lace, candles and pink and teal pumpkins. It would work really well with our fall project – Rustic Painted Acorns and Pine cones. Let's get started…

What You'll Need:
Skull decoration

Pastel acrylic paint

Paint brush

Pastel gems

Hot glue gun and sticks

Paint the entire skull in a pastel colour. This will probably require two coats, make sure to let the paint dry completely between layers.


Glue the gems onto the skull in an abstract pattern, stretching across the face.

Keep gluing on gems until you are happy with your design.

That's it! Hope you enjoy this unique take on Halloween decor!
Check out these matching decor items to complete you pastel decor:
Why not pick up the supplies for this project while you shopping?
Disclosure: Some of the links in this post are affiliate links.  There may be a small commission made by our recommendations, and/or link to products or services mentioned on this website.  Your purchase will help us continue to bring you amazing content, step-by-steps and product reviews.
You May Also Like

October 2, 2018

September 25, 2018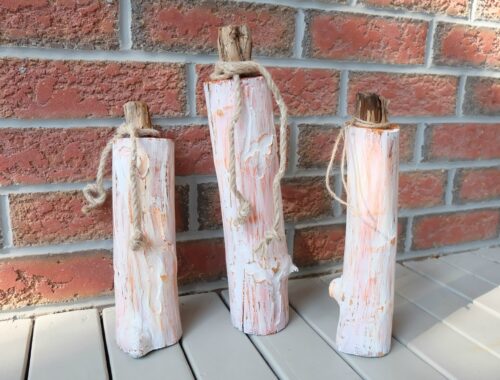 September 4, 2018