Festive July Forth Strawberry Parfait
July Forth is almost here!  Will you have a barbecue or see a fire works show?  Whatever you decide to do on the long weekend, why not enjoy a Festive July 4th Strawberry Parfait?  These parfaits are creamy and sweet and won't last long so be sure to double this recipe.  Your family and friends are sure to love this Forth of July dessert.

These parfaits are easy to make.  The white layer is a vanilla pudding meets cool whip blend which is deliciously creamy.  The red stripes are made with gelatin and fresh strawberries.  Blueberries are thrown on top to create a festive tribute to the U.S.A flag.  A perfect summery dessert for a great long weekend.

I recommend using a cubed gelatin.  The one I found came from our local Brit Shop.  In my opinion this type of gelatin is more flavourful and have a brighter colour, which is important for this festive dish!  I added less water then the recommended amount on the packaging as I wanted it to stand out  that much more.  

Although I used fresh strawberries with strawberry gelatin are raspberries.  They will hold the Forth of July theme while givivg the parfaits a deep red colour.  A raspberry flavour will still complement the creamy cool whip and vanilla pudding layer, so no sacrifices for substituting your berries 😉 

Needless to say this recipe is very easy.  The longest part is waiting while the gelatin sets. There is very little prep time and once the gelatin is firm all you need to do is layer the ingredients repetitively.  That is likely the most challenging part…getting the cream layer into the tall glass without it sticking to the sides!!
Let's take a look at the recipe now.
Festive July Forth Strawberry Parfaits
Total Time
2
hours
20
minutes
Ingredients
1

pkg

instant vanilla pudding

2

cups

milk

1

pkg

cubed gelatin

1

cup

hot water

3/4

cup

cold water

1

cup

fresh strawberries

sliced

1

cup

fresh blueberries

1/2

tub

cool whip
Instructions
Place the cubed gelatin in a medium sized bowl and add the hot water. Stir until dissolved. Once fully dissolved add the cold water. Pour the mixed liquid gelatin into a flat smooth dish. Place into the refrigerator and allow to set, this could take about 2 hours.

While the gelatin sets make the pudding. Place the vanilla pudding powder into a medium sized bowl. Add 2 cups milk. Whisk until slightly firm, about 2 min.

Fold in the cool whip. Adding small amounts at a time. Place into refrigerator until ready to use.

In tall serving glasses begin layering ingredients. Add a small scoop of gelatin to start. Then add sliced strawberries. Add the cool whip/pudding mixture. Repeat this step until glass is full, leaving about a 1/2 inch space at the top of the glass.

Top the glasses with fresh blueberries.

We love this recipe and will definitely be making it numerous times throughout the summer and of course every July Forth!  I hope this festive dessert added to your long weekend celebrations.  Happy Forth of July everyone!!

You May Also Like

July 18, 2017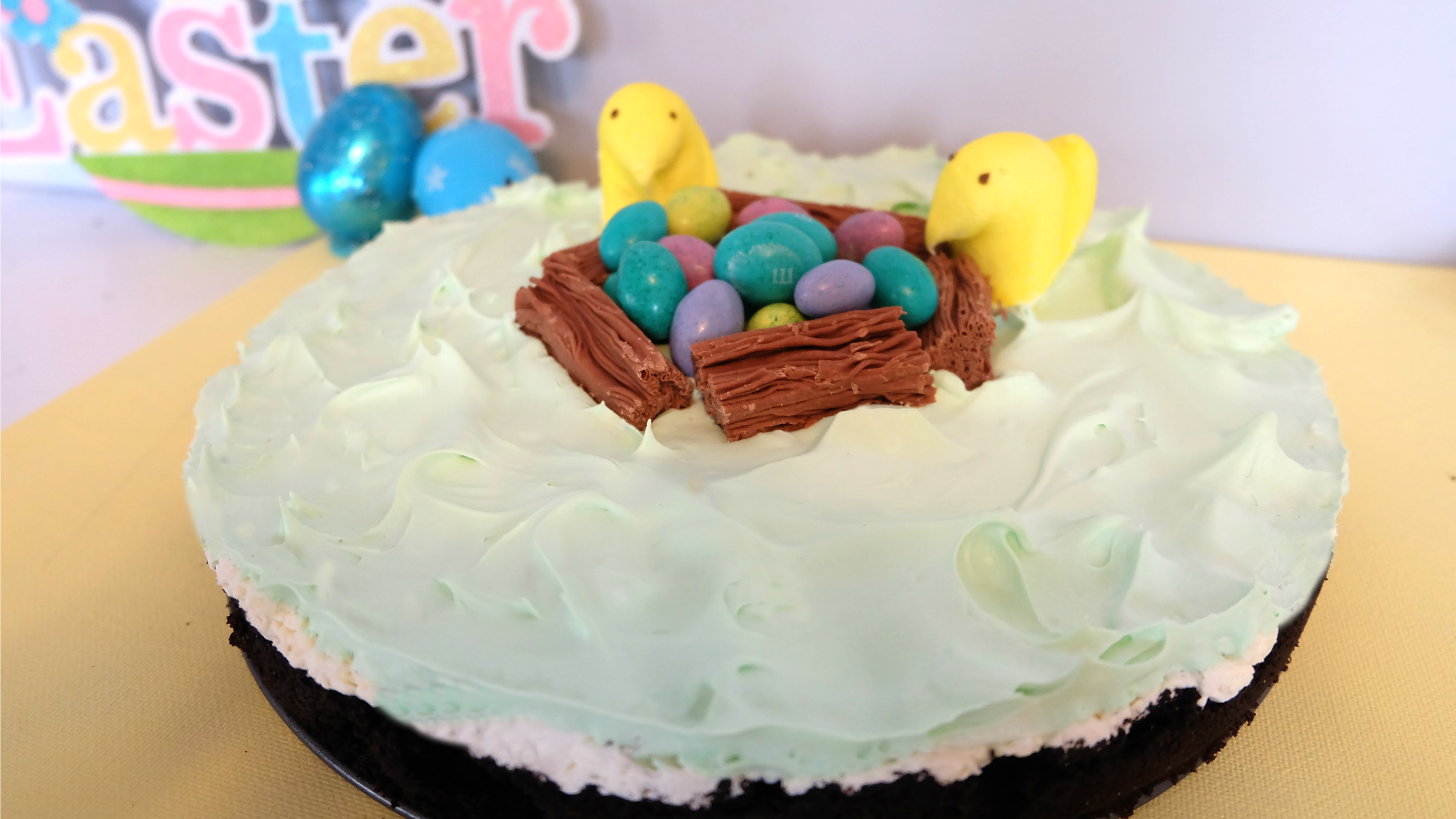 March 28, 2018

June 26, 2017