Easy Dollar Store Macrame Pumpkin Wrap for Halloween
If you follow us, you know already know we are in love with macrame! Our first post was a beginners Double Flower Pot Hanger and then we attempted a Macrame Wall Hanging that turned out amazing. Today we're bringing you an Easy Dollar Store Macrame Pumpkin Wrap for Halloween, so we can display MORE macrame for fall and into Halloween! We hope you love it as much as we do.


This project is very simple and totally fun. Best part is you can purchase all materials at your local dollar store. You can use a foam pumpkin or real, then all you need is some strong cotton yarn or thin cord. A glue gun and scissors are also needed for this craft. This craft does take some time to finish but once you get a good flow going, your knots will be done in no time.
What you'll need
Cotton yarn or cord
Foam or real pumpkin
Hot glue gun with glue sticks
Scissors
How to make an Easy Dollar Store Macrame Pumpkin Wrap for Halloween
First you'll want to start the loop. Do this by cutting a long piece of string, the length will depend on the size of your pumpkin. You basically need it to go around the top of your pumpkin stump.



Next, cut a few strings to use as the knots. Be sure they are doubled. You need to add each one to the original length of string in step one. A simple loop is all thats needed to secure your string to the main loop.


Once all of the strings are attached to the circle, you can tie the original length together to form a circle.


Lay your circle on the table and begin making your square knots. We will use a simple square knot for this project. You may find it easier to work on the table or perhaps directly on the pumpkin. For a detailed tutorial, click HERE.


You'll need to complete at least three rows of knots, more if your pumpkin is bigger. This craft looks best if the knots cover at least half of the pumpkin and the tassels reach the table top. When finished the knots, tie off your ends to ensure the knots do not unravel. Then separate the tassels to make them 'puff'.
Voila!


*Optional* You can use your hot glue gun to attach it to the top of your foam/real pumpkin. This will keep it secure to the pumpkin, so it won't slide around. I however did not choose to secure mine, as it sat perfectly on top of the pumpkin!

Hope you loved this DIY halloween macrame project as much as we do!
You May Also Like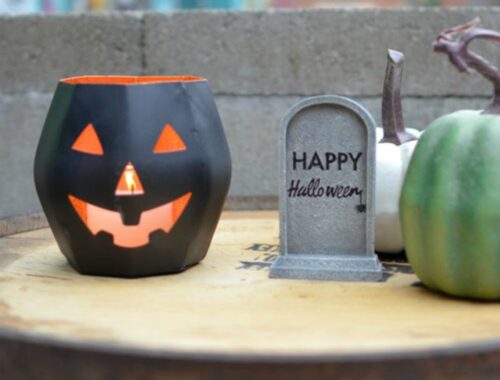 October 22, 2018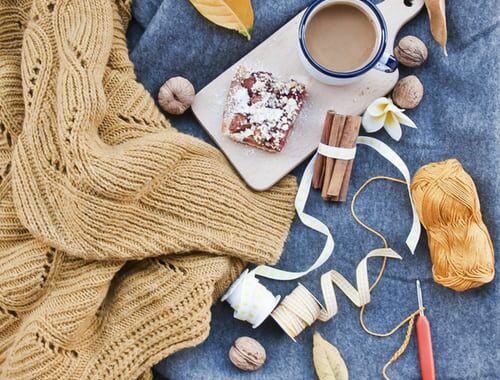 September 9, 2019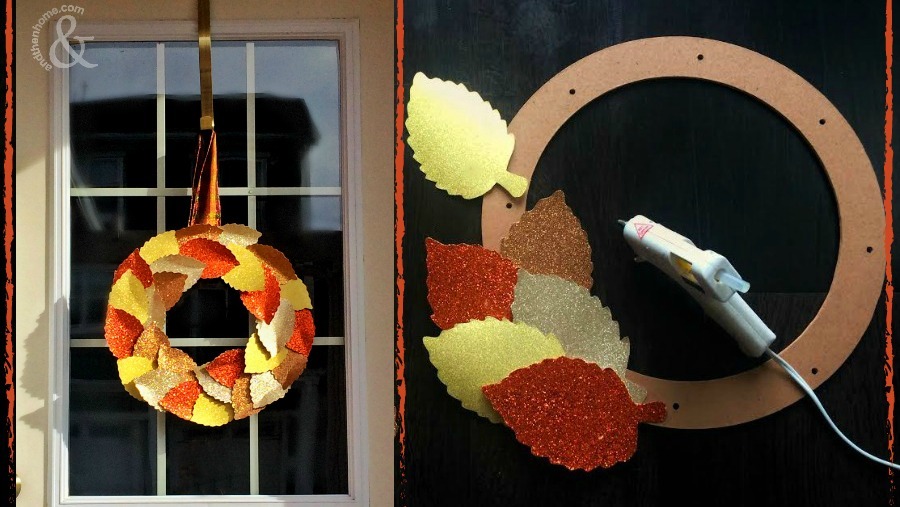 September 27, 2017