DIY Gilded Ornament Stocking Holders
November 22, 2017
All of our Christmas decorations went up last week. I was loving all of the decorations, both new and old. And then an idea popped into my head. I had a new idea for some DIY stocking holders and I had to make them. I already have some stocking holders but when inspiration strikes, what can you do? You run to the nearest craft store and pick up what you'll need, that's what! This project is simple but it does take time because there is a lot of waiting for drying between steps. I really love the gilding on the ornaments for these new stocking holders and I'm happy I decided follow my creative instincts. After all, Makers Gotta Make. Enjoy!
What You'll Need:
Large plastic DIY ornament balls

Gold leafing

Gold leaf adhesive

Sponge brush

Spray paint

E6000 adhesive

Stocking holder base
The base that I used is a cheap metal sticking hanger from the dollar store. It had a snowflake attached to it that I bent back and forth until it snapped off (it didn't take very long). I also had to bend the metal a bit because my mantel it wide. Start by removing the top from the ornaments so you can spray paint them.
Spray paint the ornaments. Its easiest to paint the top, let it dry completely and then paint the bottom. Don't worry about getting full coverage on the bottom of the ball as this will be covered with gold leafing. Be careful to lay a couple of light coats on so that you don't get any dripping.
Use the foam brush to cover the ornament with the gilding adhesive. Cover the bottom completely, leaving some of the top exposed is a random pattern. Let the glue dry for 30-45 minutes until it is tacky but no longer wet.
Apply the gold leaf, small pieces at a time to cover all of the gliding adhesive. Smooth the gold leaf down as you go.
Glue the ornament to the holder base with the E6000. E6000 takes a few minutes to hold, you can add a small but of hot glue to hold the ball in place until the silicone dries. Replace the cap to the ornament and you are done!
For another DIY Stocking Holder check out His and Her Stocking Holders and look for Christine's upcoming Stocking Holders if your house has no mantle.
Disclosure: Some of the links in this post are affiliate links.  There may be a small commission made by our recommendations, and/or link to products or services mentioned on this website.  Your purchase will help us continue to bring you amazing content, step-by-steps and product reviews.
You May Also Like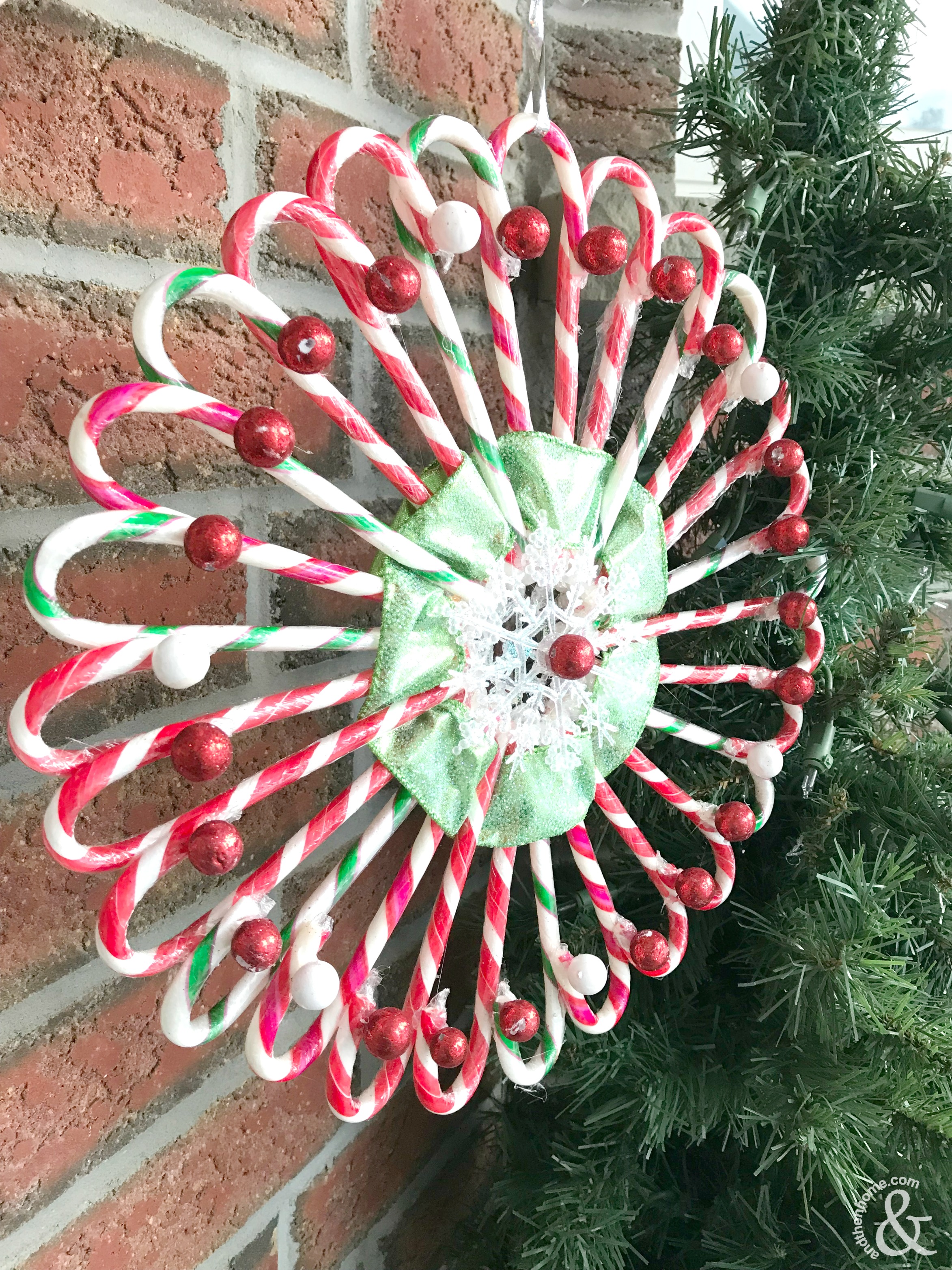 December 15, 2017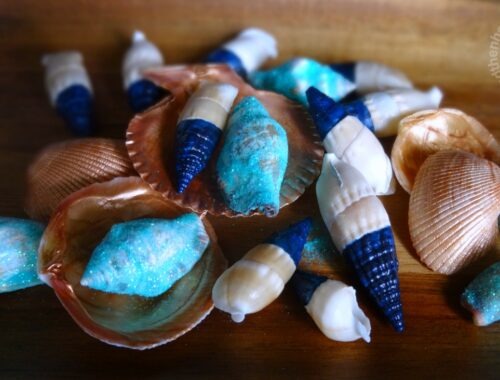 October 15, 2018
November 17, 2017