Easy DIY Christmas Wrapping Paper
Finished shopping and now there's a pile of gifts to wrap? First, give yourself a well-deserved pat on the back, it's no easy feat and you have done it!  It may seem daunting when you have so many to wrap, and store bought paper can be so……boring. Luckily, these easy DIY wrapping paper ideas will add some fun and creativity to this usually monotonous task. A couple of the designs are perfect for getting the kiddos involved, making presents for parents and grandparents even sweeter. Don't worry, all of these papers are easy to make and won't take up much time (which is great cause at this time of year there's not much to go around). With this adorable wrap, gift giving may take a while. Everyone will be busy admiring their presents and trying to open them without ripping the beautiful paper!
Ink Stamping

This one is the easiest on the list. A black ink pad and a stamp are all you'll need.

Washi Tape

No clean up needed here. Strips of self-sticking washi tape in an easy pattern and you're done.

Little Hand-prints

By faaaaaaar and away the messiest of them all. But the most fun too! Dip your kiddos hands into paint (one colour at a time, let dry between colours if you have time) and let them stamp them randomly all over the paper.

Snowflake Stencil

A super pretty design, a little time consuming but still easy. Use a snowflake ornament as a stencil and gently dab paint all over and around it. Sponge on a highlight colour and add hand painted accents. 

Modge Podge Tissue

This unique paper is stunning when done. Create an abstract pattern and glue into place.

Merry Christmas and Happy Wrapping!

You May Also Like

December 6, 2019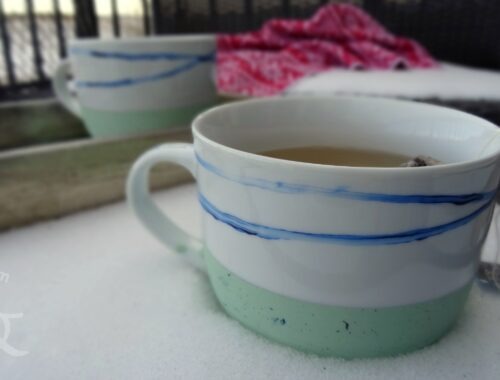 December 11, 2018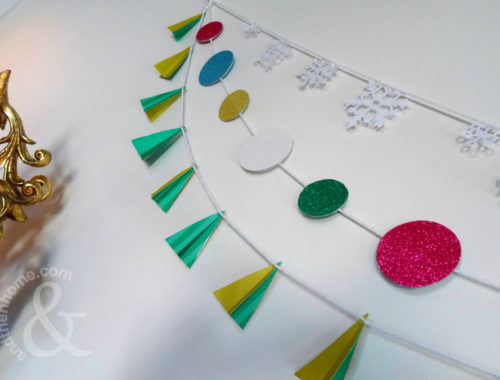 December 1, 2019