DIY Christmas Card Display & Pin Board
I'm always late sending my Christmas cards and I always say to myself I won't be next year!  Well, it's mid November and I still haven't sent them yet…BUT they are written and ready to go!  I'll take that as a win.  This week we are bringing you a DIY home decor project that will help give you a place to display the Chirstmas cards you receive.  This project is easy and looks clean and crisp, giving your home a designer look.  Let's take a look at how this DIY Christmas Card Display & Pin Board came together!

The idea for this Christmas card display came to me last year actually.  I already had a display frame, see it here, but it ended up being used for all my holiday pictures.  So this year I needed something else.  I wanted something big because we do receive a lot of cards from family and friends, there is also a large open space above my mantel that is screaming for Christmas decor!  This DIY pin board seemed like the perfect answer for both of these problems.


The materials were bought from a local department store and were inexpensive.  Originally I wanted to use fabric to cover the foam board, but to my dismay there weren't any Christmas fabrics out yet.  I did however find a beautiful sparkly table cloth that I though would work perfectly.  The ribbon was part of my Christmas craft supplies, and I already had the glue and extra push pins so there wasn't too much to buy.  With that said, let's get into the tutorial! 
DIY Christmas Card Display & Pin Board
Foam board (36" x 24")

Christmas fabric or table cloth

Mod Podge glue

Hot glue gun/glue sticks

Ribbon

Scissors

Ruler/measuring tape

2 foam brushes

Push pins
First measure and and cut your fabric/table cloth to fit the foam board.  Leave about an inch of material to wrap around the edges of the board. 


Next using the foam brush apply a thick layer of Mod Podge to the back of the foam board.  Fold the fabric over the edges and place it onto the back of the board, on the glue.  Continue this process until all of the fabric is attached, on all sides.  Set the board aside and allow it to dry completely.  Cut the corners of the fabric to fit easier, this will make it easier to glue down, as there won't be too much fabric.
Almost done your DIY Christmas Display Board!


Now you can add your ribbon.  Measure the length and cut to fit, secure the ribbon with the hot glue gun on the back of the board.


Be sure to measure the spacing between each ribbon.  Double check with a card!
And there you have it!  A DIY home decor project that will display all of your holiday cards.  Use the push pins if you receive a one sided card or you want to add pictures.  I love the way this display board turned out.  If you're looking for more Christmas ideas check out our beautiful Christmas Card and Photo Box Holders!
Need more Christmas decor?  Buy online!*
How about materials for this craft?*
*Disclosure: Some of the links in this post are affiliate links.  There may be a small commission made by our recommendations, and/or link to products mentioned or services on this website.  Any potential purchase you make will help us continue to bring you amazing content, step-by-steps and product reviews.  Products are not exact to what we use, be sure these materials are right for you!
You May Also Like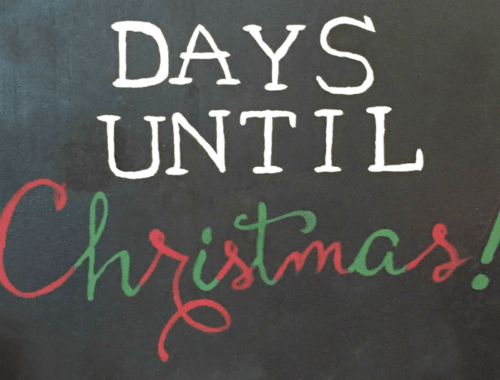 October 8, 2018

November 12, 2018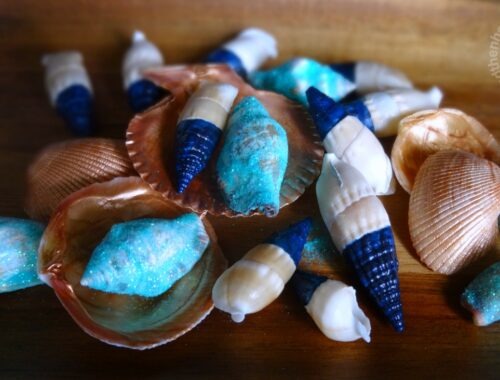 October 15, 2018