Crafting Gift Ideas from #Amazon
Have a crafter in your life? Save time and buy online!  We have a list of the best Crafting Gift Ideas for every type of crafter.  From scissors to totes and glue in between!
Consider giving a basket of items.  A trip to the local dollar store for a nice basket and clear wrap will do to hold them all or use a crafter's tote and fill it with all the goodies!  You could also get one nice item, it doesn't matter which one as most crafters are happy with a new jar of paint.

All of the suggestions made here can be found on Amazon.ca, we have provided the links* for you.  Alternatively you can find these or similar items at your local craft store. Let's dive into the list now…
1.  Scissors
These 8′ Orange Fiskars  are the perfect multi-purpose scissor for the everyday crafter.  Perhaps you have a sewer in your life and if that's the case these Gingher Featherweight scissors are so light and pack a sharpe cut!  Perhaps there's a lefty in your life so these Left-Handed Fiskars will do the trick, or if your looking for a scissor made for intricate paperwork check out this tiny Quilled Creations compact scissor.
2.  Glue 

A good glue goes a long way.  Every crafter needs to have glue on hand.  There are many types of glue out there, some for specific types of crafts.  If you're not sure what glue to buy, take a quick peek at our handy Glue Guide.  Otherwise, consider a good all purpose glue like Aleene's or the secure, quick grab Krazy Glue.  Also, a hot glue gun is always useful.
3.  Craft Tote
There are a variety craft totes ranging from a simple handled caddy to an extensive wheeled tote.  If you're looking for something in the middle try the Artists Loft Fundamentals Tote, a great choice because of it's size, durability and nice organizational storage pockets.  If you're looking to splurge consider this Crop Instyle Rolling Tote it's sure to please with it's never ending storage options and size.  Or if you're buying for a scrapbooker, check out this Darice Rolling Tote, which is designed to hold cardstock, stamps, stickers and much more!
4.  Ribbon Holder

I have a ton of ribbon and I find it's a little hard to store in a way that allows me to see what I have, not to mention cut a strip to use.  A Ribbon Organizer is not something every crafter will allow themselves to purchase, so it makes a perfect gift!!  And honestly, even if they have one already…you can never have too many. ;P
5.  Supply Cart 
If you want to spend a little more money, then you should check out the Seville Classics 10-Drawer Organizer Cart.  It's functional and fun with it's multicoloured drawers.  The drawers will hold scrapbook paper perfectly and with 10 drawers, there's more then enough room for supplies.  These carts are on wheels, allowing it to slide in and out of a closet easily.
6.  Paint Brushes
Most crafters can use new paint brushes.  You can buy them individually and add them to your supply gift basket or you can buy a set and call it a day!  This set by Artify contains 12 different brushes with an extra sponge, flat brush and palette knife.  Or, for more detailed art there is this 5 piece fine point paint brush set which is perfect for models, nail art and more.
I can tell you, as an avid crafter each one of these items is a great choice for a crafter's go-to supply/room.  I have sent the list to my husband in hopes he'll pick a thing or two for me…as if he didn't know I'd be happy with ANY crafting supplies.  Which will you pick for the crafter in your life?
Happy Crafting!
*Disclosure: Some of the links in this post are affiliate links.  There may be a small commission made by our recommendations, and/or link to products mentioned or services on this website.  Any potential purchase you make will help us continue to bring you amazing content, step-by-steps and product reviews.
You May Also Like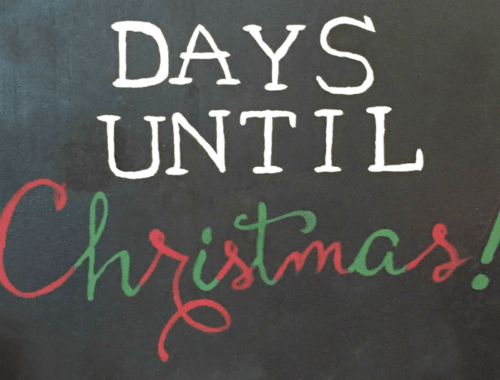 October 8, 2018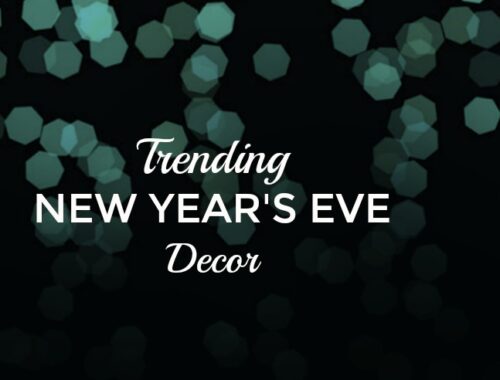 December 18, 2018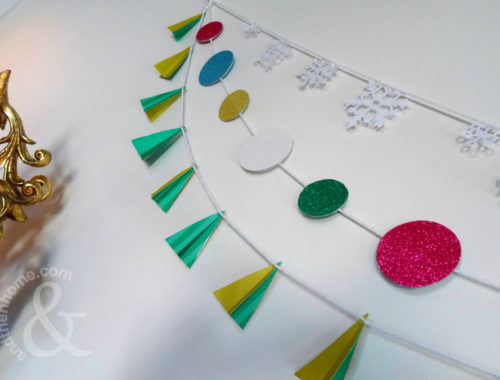 December 1, 2019