Punny Carrot Easter Art with Free Template
Happy Easter weekend! We have one more Easter project for you to slip in before friends, family and the Easter Bunny come to visit. This clever little pun makes for a fun and quirky decoration. The felt and yarn carrot is my favourite and gives this decor a unique, artsy look. Stenciling the letters takes the longest as you have to wait between letters to let the paint dry. Let's make some Carrot Easter Art that will keep you laughing all weekend.
What You'll Need:
Wood board

White acrylic paint

Orange Felt

Green Yarn

Brown embroidery floss

Letter stencil

Pouncer

Carrot template – click here https://goo.gl/Vd0g38

Hot Glue and sticks

Embroidery needle (any needle with a large eye will work)

Step One – The Carrot:
Cut out the template and use it to trace out and cut a carrot from your orange felt.

Take a length of the embroidery floss and thread it onto a needle. Tie a knot in the end of the thread, you will probably need to tie multiple knots to secure it.  Start sewing randomly spaced lines in different lengths on the felt carrot.  Finish by tying another knot in the end of the thread when you are finished all lines you want to add to the carrot.

Step Two – Stenciling:
Use your letter stencils and pouncer to paint the words on the plaque. Paint one letter at time to allow each letter to dry so the paint doesn't smudge. This step will take the longest because of the wait times.

Step Three – Carrot Leaves
Decide where you want the carrot to be and from the centre of the carrot is where the leaves will start from. Cut lengths of green yarn, you'll need about eight or so. Use the hot glue to attach one end of all the yarn strings to the point you marked earlier. Fan out the yarn strings and use a small dot of glue to secure them to make the carrot leaves. Glue the carrot in place.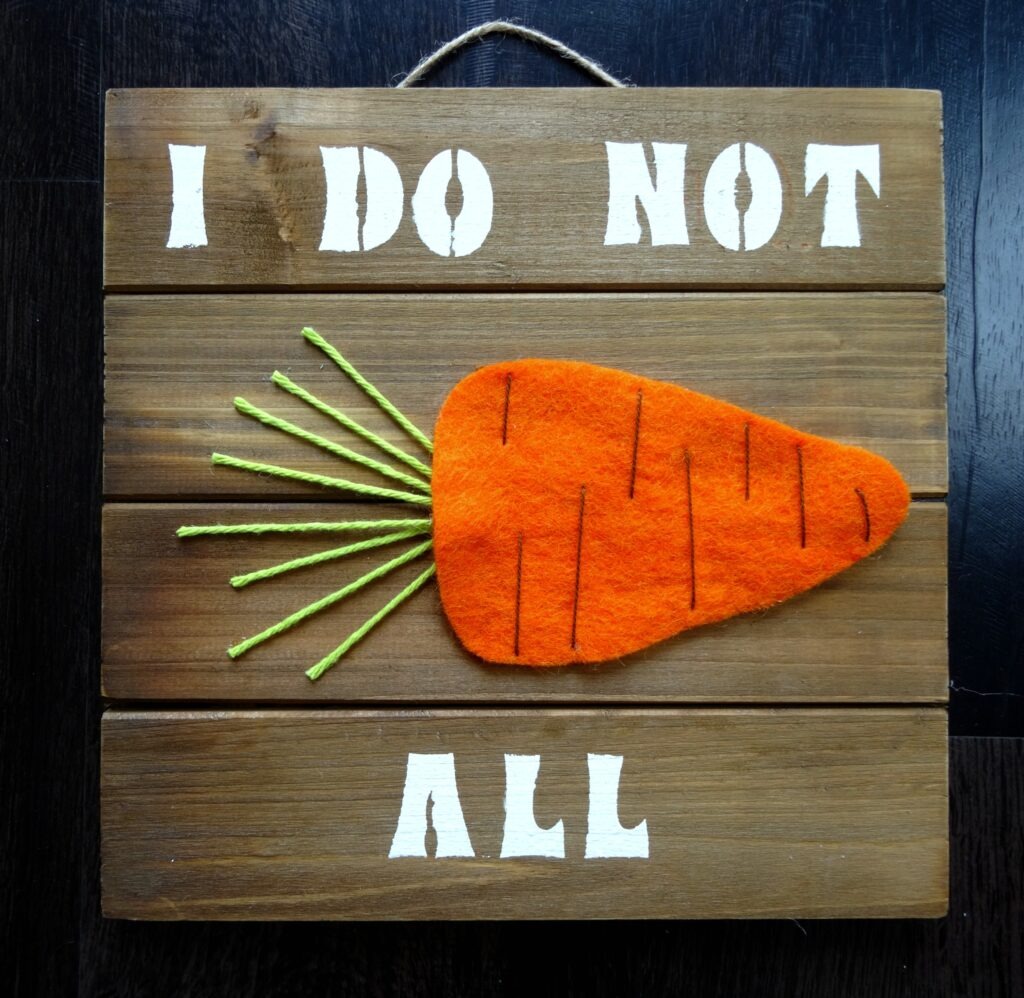 Hang on the wall or stand on a shelf and enjoy the smiles this will bring to all your guests faces this weekend.
You May Also Like

February 1, 2017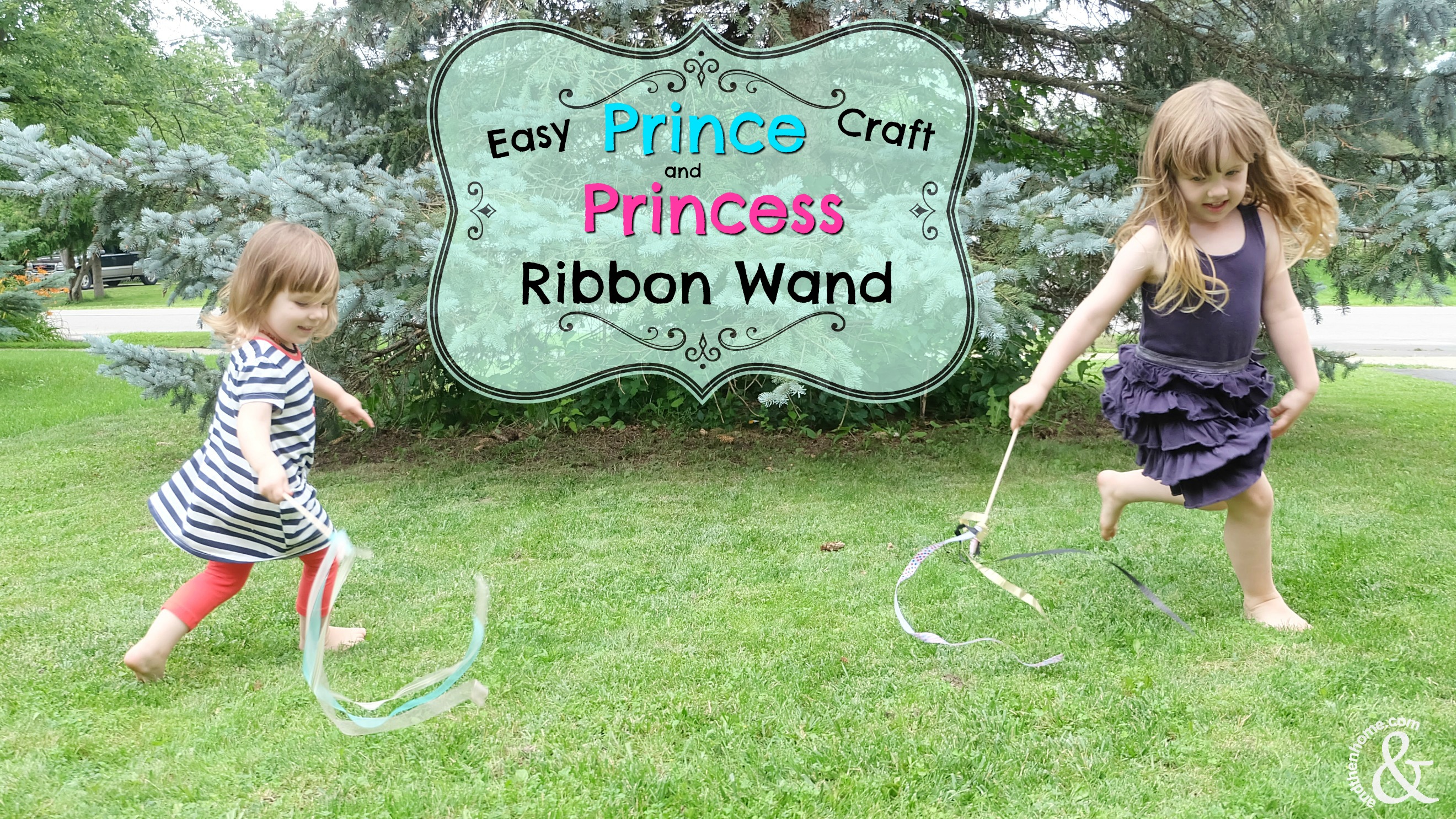 July 24, 2017

May 1, 2018